As the curtain falls on another 2022 season of F1, there's alot to discuss and see what will follow this historic season. The F1 season 2022 stretched for 22 races from the opener in Bahrain in March to the finale in Abu Dhabi last week.
This was not the most competitive season we've seen recently, especially compared to last year's title fight and drama. Nonetheless, 2022 was filled with alot of ups and downs.
Recommended: Making History, Saudi Arabia Defeats Argentina 2-1
It thrilled us from start to finish. We crowned the driver title in Suzuka to Max Verstappen. A race later at Austin, the Constructor's championship followed, with Red Bull completing the clean sweep.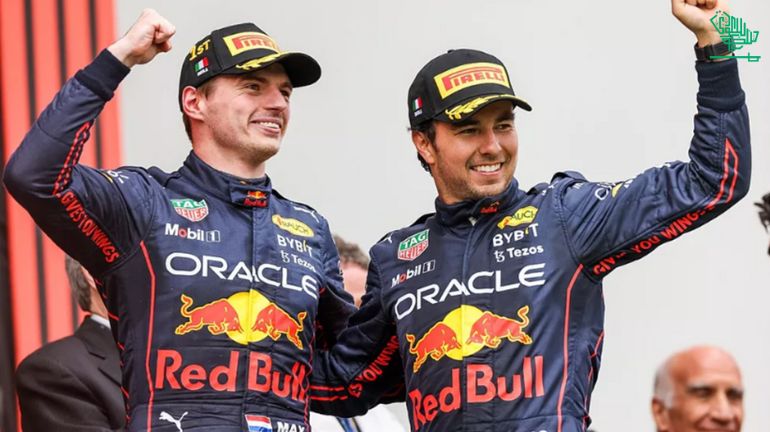 Max's madness
Reigning victories
This F1 2022 season's narrative would be incomplete without mentioning the name of Max Verstappen. While showing signs of a true champion, Max Verstappen cruised to victory this season 15 times.
That is a new record for a season, with the previous record being held by Sebastian Vettel with 13 wins. Max confessed that there are more races in a season than Vettel. Nonetheless, it is a jaw-dropping feat with a win percentage of 68%.
Max's season got off to a very shaky start, with 2 DNFs in the first three races. These came in Bahrain (Double DNF for Redbull) and Melbourne, both of which were won by Charles Leclerc.
Charles was Verstappen's main competitor in the first half of the F1 2022 season, taking the lead right from the beginning. But the fight was short-lived as Red Bull got on top of its reliability issues.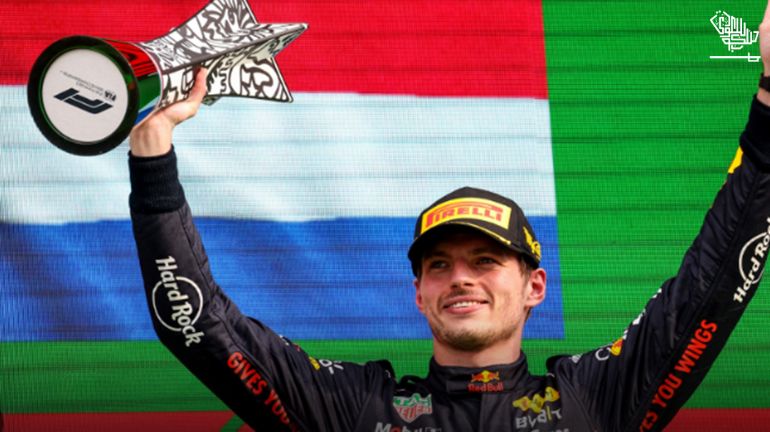 As Redbull's team principal put it, "I'd rather make a fast car reliable than a reliable car fast.". Redbull and Verstappen cruised to victory as they bagged 17 wins for the constructors.
The drive that max put on in Baku showed signs of maturity and cool-headedness. He coped with the conditions brilliantly and maintained a lap time of 1:47 for the last 22 laps.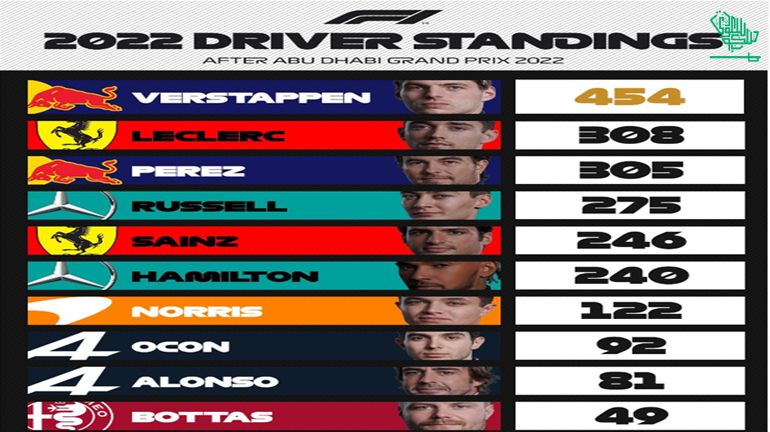 Many said that his aggressive style has toned down, as we saw in Jeddah, where he was patient and methodological in his approach to overtake Leclerc for the win.
Max was unbeatable in race pace despite not always being on the pole, having seven poles compared to Charles' 9. 
Max's most remarkable performance of the F1 season 2022 has to be his drive in Spa, Belgium. Verstappen lined up 10th on the grid after taking engine penalties.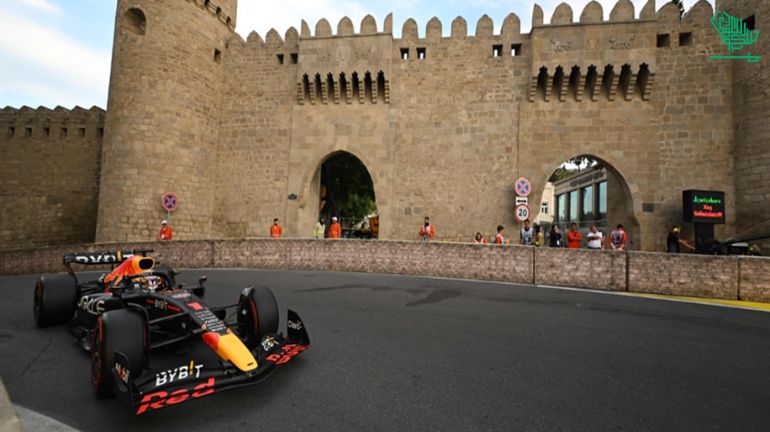 Regardless, he overtook Sainz for the lead by lap 17 and won by 22 seconds. He pulled off something similar a week earlier in Hungary. This time he came back from 6th to take the win while also having a spin.
Some dub this his best drive of the season, given how this track wasn't as suited to RB18 as Spa, where max took the pole by six-tenths in just one run.
Where did Ferrari Go
Strategic Slip-ups
During the preseason testing in Bahrain and the first few races, it seemed like Ferrari was the fastest car. Ferrari fans believed the championship was theirs to lose.
Charles had two out of the first three races, and Ferrari had found their championship-winning driver in him. What followed since then was a strategy disaster class by Ferrari.
Recommended: Manchester United's, The Cristiano Ronaldo Latest Interview And His SAGA
In fact, at one point, it looked like Mercedes might overtake them for second in the Constructors.
Ferrari made questionable strategy calls throughout the season 2022, costing Leclerc positions and sometimes the win in Monaco, Hungary, British. But this was happening on both ends, with Sainz suffering in France.
But many argued that Sainz's woes were less than that of Leclerc because he often took strategy into his own hands and was more involved in its decision-making than his teammate.
Ferrari's struggle continues.
There were some reliability issues as well: Leclerc retired from the lead of the race twice in Baku and Spain while spinning out of the race in France. Sainz, in comparison, had 6 DNFs (most by any driver in the entire season), including a double DNF in Baku.
In the final table, Leclerc, who had a 43-point lead at the beginning, was second by only 3 points to Perez. Moreover, Ferrari's development throughout the season 2022 was slower than RedBull, and RedBull became the faster car, especially after the summer break.
In fact, in some tracks, such as Zandvoort, Brazil, and Hungary, Mercedes was faster.
While this 2022 season was a huge step forward from the last two F1 seasons for Ferrari, there is still skepticism about whether they can put on a title fight against a dominant side like RB did in '21.
Recommended: A Travel Guide For The 2022 FIFA World Cup From Saudi Arabia To Qatar
Similarly, some are raising questions about Leclerc's mentality and whether he's developed enough to be a championship-winning driver.
Moreover, some have raised concerns about Mattia Binotto, Ferrari Team Principal, with rumors about him being replaced by Alfa Romeo's Frédéric Vasseur.
Will Mercedes come back?
There were alot of changes in technical regulations in 2022, marking the end of the turbo-hybrid era, which Mercedes dominated, winning 8 Constructors and 7 Drivers championships in the last eight F1 seasons.
But from the preseason testing, Mercedes looked off the pace. Many argued that Mercedes was sandbagging and would show its actual speed in the actual F1 season.
The Mercedes fans' worst fears came true when Mercedes was far behind the pace that Ferrari and Redbull were showing.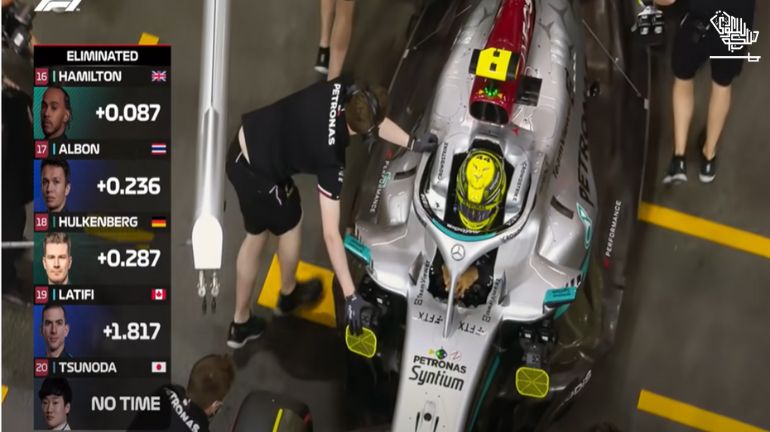 Recommended: What does buying a car in Saudi Arabia look like?
Lewis Hamilton tried experimenting with the setup to extract more speed from the car. His adventures landed him in even deeper water, with him finishing out of points in Imola and just getting P10 in Jeddah.
Russel had a better time in Hamilton, who had a streak of finishing in the top 5 every race until his retirement in the British GP and scoring four podiums in the first half of the F1 2022 season.
Mercedes believe in gradualism.
Despite these setbacks, Mercedes had excellent reliability with only one mechanical failure throughout the season, in the last race for Lewis Hamilton.
Moreover, Mercedes improved significantly throughout the season and was the fastest car in Zandvoort and Brazil while scoring podiums on the steady.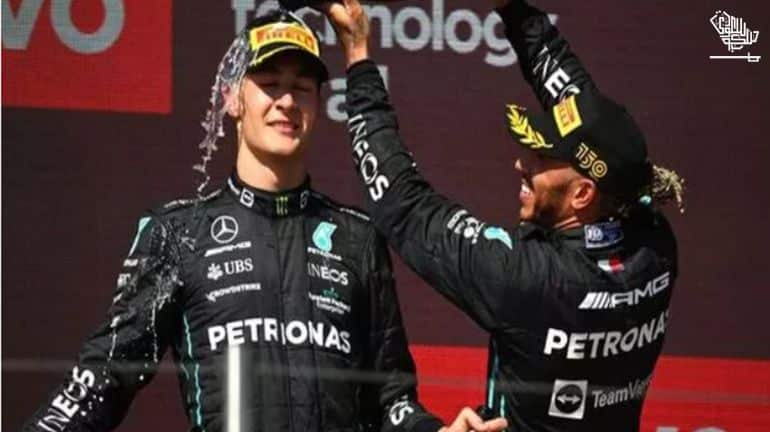 Recommended: The Best Selling Cars by Country in the World
The slow and gradual progress allowed them to finish just 39 points behind Ferrari in the constructors. There were short spells of success for the team, too, scoring double podiums on three occasions with a 1-2 finish in Sao Paulo.
It surprised many that George Russel, in his first F1 2022 season, outperformed Lewis Hamilton and finished higher in the constructors, P4 and P6, respectively.
While many would say that the difference came down to strategy and Lewis' experimentation costing him a bit, it's still remarkable for George to put up a performance comparable to that of a seven-time World Champion.
Sergio 'Checo' Perez's Redemption
Exceeding Expectations
As often seen, the title fight pushes the second driver aside in terms of success for the sake of their teammate. We noticed that clearly in Abu Dhabi last season.
But with that pressure lifted off his shoulder, Perez finished a career-high of 3rd, losing out to Leclerc on the previous race of the season by 3 points for second. Perez also grabbed two wins, his most ever in a single season, doubling his tally for total wins.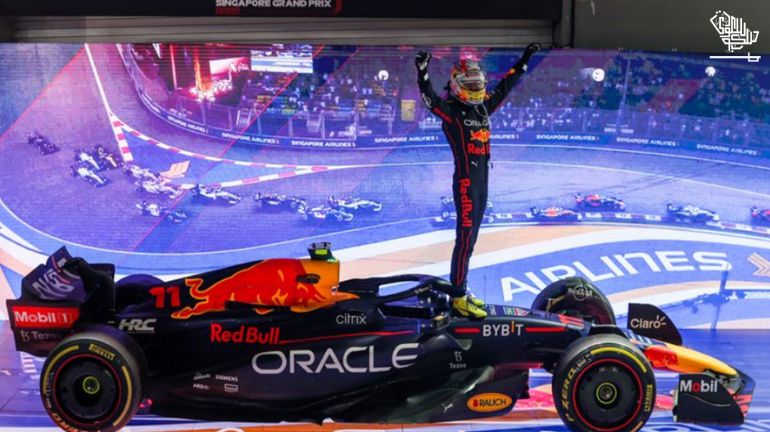 Erez also extended his contract with Redbull giving him a seat till the end of the '24 season. He repaid this favor by winning the Monaco GP.
Recommended: Saudi F1 Grand Prix Records the Highest Views of F1's Racing History
More than just his wins, Sergio Perez is an experienced driver performing at the highest level towards the end of his career.
Similarly, he's been a perfect second driver for Max, with the team often giving preferred strategy and position to Max at the expense of Checo.
Furthermore, Checo's performance last season, giving his all to help Max win the championship, particularly in Abu Dhabi, is all Red Bull could ask for in a second driver.
End Of F1 2022 Season Drama
But things might be boiling toward the end of the F1 2022 season at Red Bull. As the fight for P2 in the driver's championship went to the tail end of the season, cracks started to show in the Max-Checo partnership.
Towards the end of the race in Brazil, Checo let Max through to get points off of Leclerc. If he failed, he would return the position to Checo.
Max's engineer asked him to return to the place since he could not do so, but Max rolled his car to the finish line in 5th position, critically with Perez 6th.
Postmatch speculation revealed that this was due to Perez intentionally crashing in qualifying in Monaco, red flagging the session and helping him qualify higher than Verstappen.
Recommended: Verstappen's Brilliance Claims Maiden Title After Victory in Abu Dhabi Season Finale following a Late Safety Car Drama
Both the drivers looked unhappy about the situation in post-race interviews. While many argue in favor of Perez, who helped Max countless times both last year and this one, others say that Checo did foul play and Max returned the favor.
If the latter is accurate, we expect some investigation by FIA to prevent this from happening. But there's alot of news and rumors surrounding the two right now.
With Daniel Ricciardo's addition to the team as the third driver, many believe he might replace Checo at the end of next season. But Anti-Checo rhetoric in the media is quite old, with many pointing to his Hispanic roots as its cause.
Regardless of how it goes down in the next season, the contract entails that Checo will drive until the end of 2024, and we expect to see more brilliant drives from our minister of defense.
Midfield Battles
While there's alot that happened upfield, the midfield this year only got scraps. Lando Norris was the only driver other than the top 3 teams to get a podium all season. The best of the rest, meaning P4 in the constructors, went to Alpine.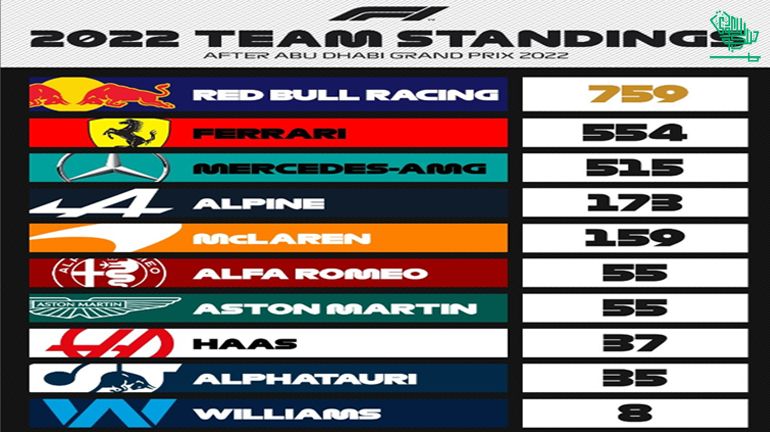 It was a tough battle between McLaren and Alpine that went down to the last race, but a double DNF in Sao Paulo and Daniel Ricciardo's disappointing season saw McLaren lose only 14 points.
Recommended: Jeddah Red Bull Showrun Dazzles the Crowd
There was a tough battle between Alfa Romeo and Aston Martin, led by Valteri Bottas and Sebastian Vettel, respectively. While equal on points, Alfa Romeo placed higher because of higher point finishes.
Haas also edged out Alpha Tauri by 2 points in a disappointing season for both teams as Pierre Gasly and Mick Schumacher said goodbye to their teams.
Memories from the season
The F1 2022 season had many firsts, some good and some not so desirable. Yet they made the season memorable and vital: We witnessed George Russel's first pole position in his first season in Mercedes.
With three green sectors, George stuck it on the pole in Hungary but could only finish as high as 3rd on Sunday.
Towards the end of the F1 2022 season, Russel also got his first win in what could be described as a brilliant drive from start to finish, which he started on Saturday by winning the sprint.
This season 2022 marked the end of the most extended wait for Pole position, with Sergio Perez getting the pole in the Jeddah Corniche circuit in his 215th race. Sainz was the third to get his first pole this year, with him coming up fastest in Austin, Texas.
Recommended: The World's Fastest Street Circuit is Ready in Jeddah for Its F1 Debut
Sainz also got his first win in the British GP in a thrilling end to the finish line. While all three drivers of these drivers scored their first pole this 2022 season, none of them were able to convert it into a win.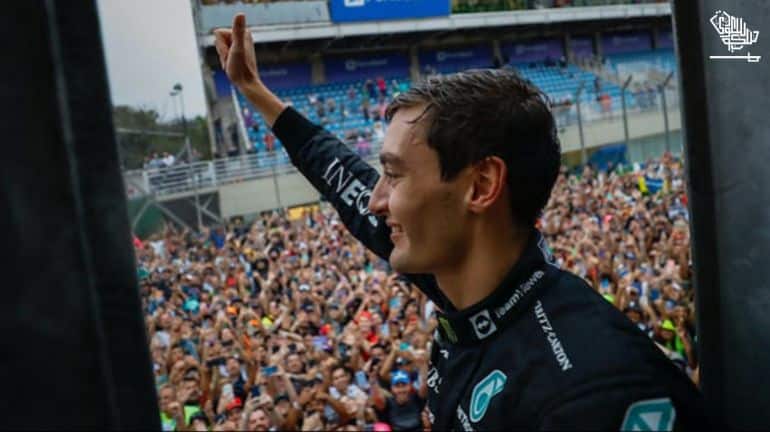 2022 was also the first time since 2006 that neither Sebastian Vettel nor Lewis Hamilton finished in the top two in the driver's championship.
This was his worst season by numbers for Lewis Hamilton, finishing P6 in the Drivers Championship. 2022 was the first F1 season when Hamilton failed to get a pole and a win; such is the dominance of Lewis Hamilton.
Farewell, Sebastian, Danke Sebastian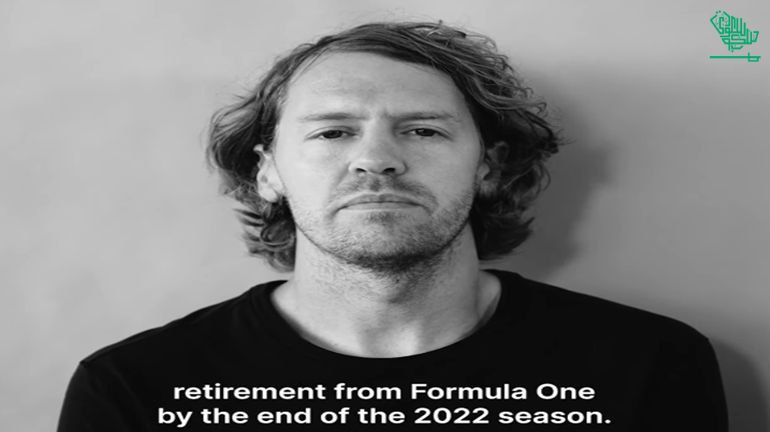 In an emotional turn of events, Sebastian Vettel announced his retirement from F1 at the end of the season 2022.
The rest of the season was a blur as Sebastian Vettel pulled back Astin Martin in Constructor's championship scoring 22 of his 35 points in the latter half of the season 2022. 
Vettel's racing record
Many can surpass the legacy that Sebastian has created in F1, being the third most successful driver in terms of race wins, having won 52 times.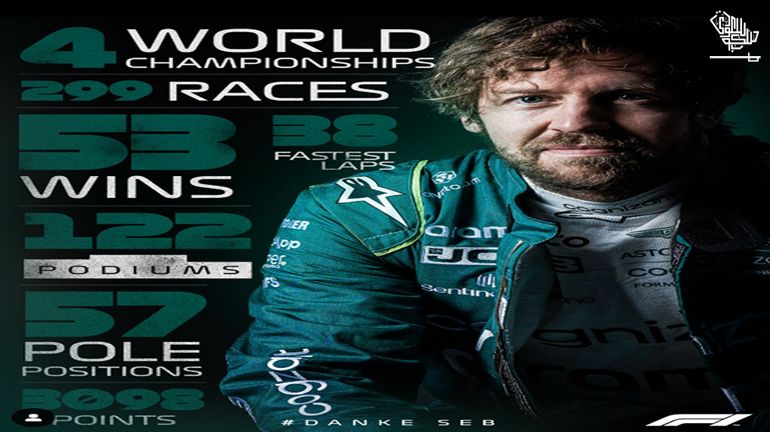 He has also been the youngest F1 race winner in what was a majestic drive in a wet Monza as he steered his Torro Rosso home in P1. At the peak of his career, Sebastian Vettel won four driver's championships back to back in 2010,11,12 and 13 with RedBull.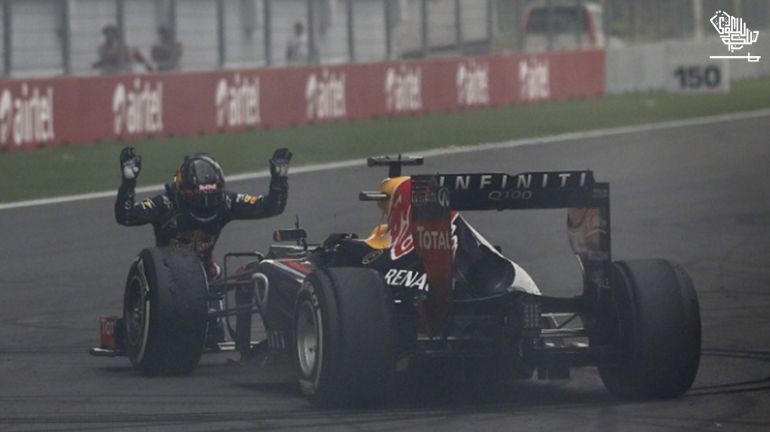 He also set the record for most wins in a season,13, and most consecutive race wins,9- a record yet to be broken. Vettel moved to Ferrari in 2015 and set up two brilliant championship fights against Hamilton in 2017 and 18.
Recommended: The Wet and Sensational 79th Monaco Grand Prix
When Ferrari's performance collapsed in 2020, they decided not to renew his contract replacing him with Carlos Sainz. This marked the beginning of the end as Vettel joined Aston Martin, with whom he scored one podium in two years.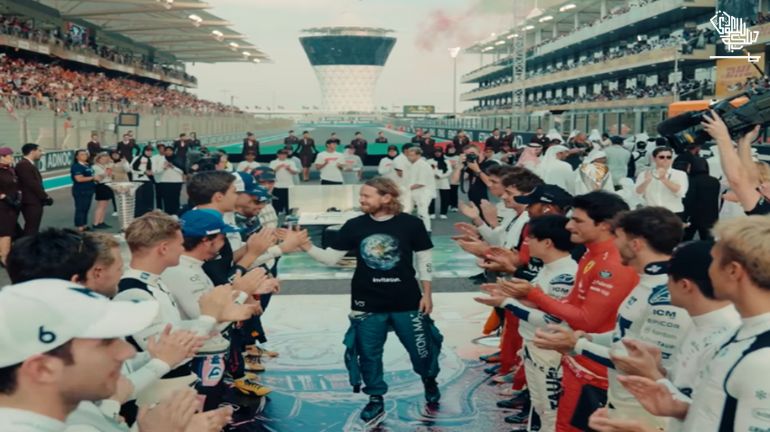 More than just a driver
More than his success on the track, many argue that Sebestian's legacy was cemented by his character off the track.
Sebastian was a highly respected character in the paddock, with many young drivers claiming to be guided and supported by him. He's made alot of steps for driver's safety in F1.
He has played an essential role in equality and fairness in F1, being passionate about many causes, which he expressed on the track—a necessary character for the sport that will be dearly missed. Sebastian will remain in all of our hearts.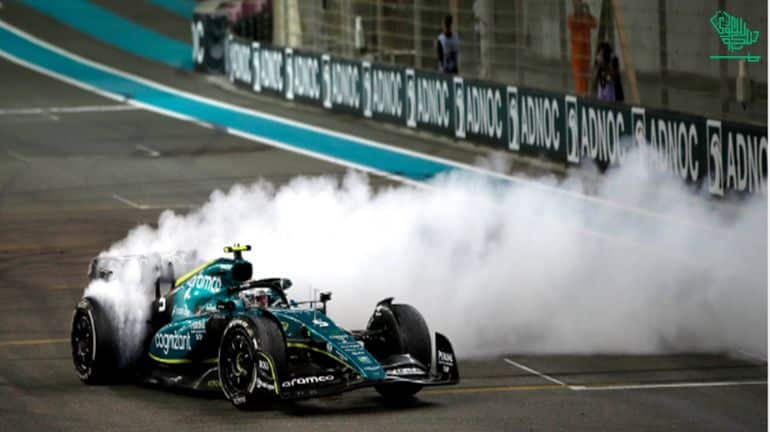 What next for 2023
As we now wait for four grueling months for the return of F1, what should we expect when we start the circus again? Firstly, more races: With the return of Qatar and the addition of the Las Vegas race, F1 will get more exciting next season.
Mercedes will also be looking to return to their winning ways finishing the season on a high and showing through their development that they can challenge for the title next F1 season.
Recommended: Formula E Returns to Diriyah with Live Music Concerts on The First Day
A new F1 season will give Ferrari and Charles another chance to mount a challenge to Verstappen and RedBull. There are some additions to the drivers as well:
Oscar Piastri is joining McLaren in place of Daniel Ricciardo.
Niko Hulkenberg returns to the grid with Haas.
Logan Sargent joins Williams as we say goodbye to Nicholas Latifi.
Gasly joins Alpine in place of Alonso, who moves to Aston Martin.
Technical Regulations
There are also some penalties that RedBull will have to pay for exceeding the budget cap in 2021. FIA has charged them with a 25% reduction in wind tunnel time.
Christian Horner believes this is a massive setback and will cost at least half a second in race pace for next F1 season. There are also some technical regulations in the palace, such as increasing ride height to a minimum of 15mm.
The shape of the wings might change a bit, but there's more flexibility to their adjustment, up to 40 mm.
Kicking off 2023
Regardless of the changes brought about, the Formula 1 season is going to be exciting. With more races and new drivers, there's alot that is expected to change and develop for next season.
Will we see a 3rd consecutive world title for Max, a first for Leclerc, or will Lewis Hamilton win his 8th record-breaking title to seal his legacy? All this and more is in store for 2023, which kicks off in Bahrain on 5th March 2023