What is Namshi?
Namshi launched in KSA in around 2014. Since then, it has spanned its services across industries covering not just footwear but fashion and lifestyle too.
It offers as many as 1300 brands and specializes in fashionwear and electronics such as mobile phones and their accessories.
Ian Smith, Namshi's Marketing and Brand Director, claims, "We are the largest fashion pure play in the Middle East, and the majority of our business is in Saudi Arabia."
These claims are also substantial, given that it reported a revenue of 1.3bn AED in 2020.
Follow on:
Snapchat: @namshiofficial
Namshi's Clothing Collection
1- Men's Clothing
Namshi specializes in both traditional and modern wear. This includes a collection of kurta in vibrant colors that are fit for any occasion. Their color range includes the whole spectrum, catering to a wider age spectrum.
You can access the men's clothing collection here.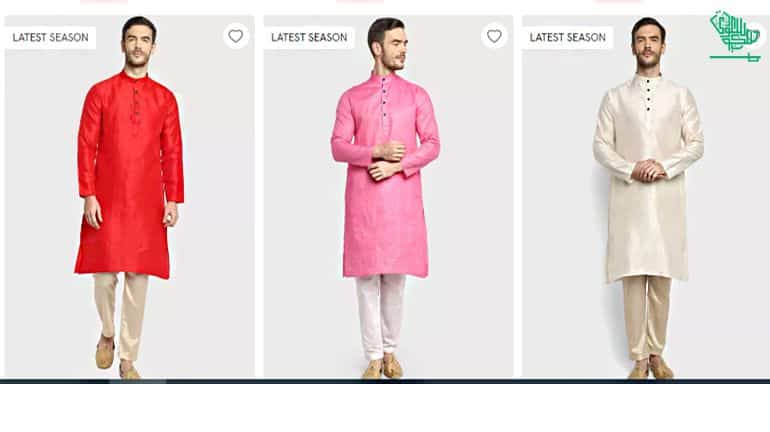 Traditional clothing leans towards both Indian and Arabian fashion. The former includes shalwar kameez in vibrant colors. It also signifies the hybridization of culture that is increasing here in Saudi Arabia.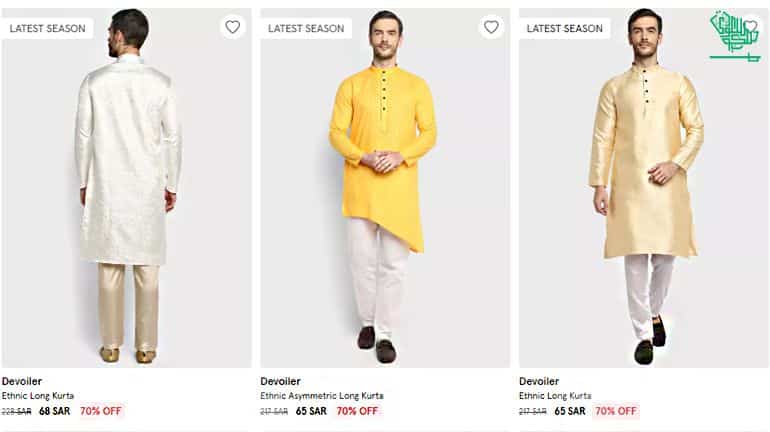 Similarly, formal attires like dress shirts or suits are reasonably priced.
The idea this represents is that Namshi is becoming a brand that doesn't just accommodate a diverse style and taste.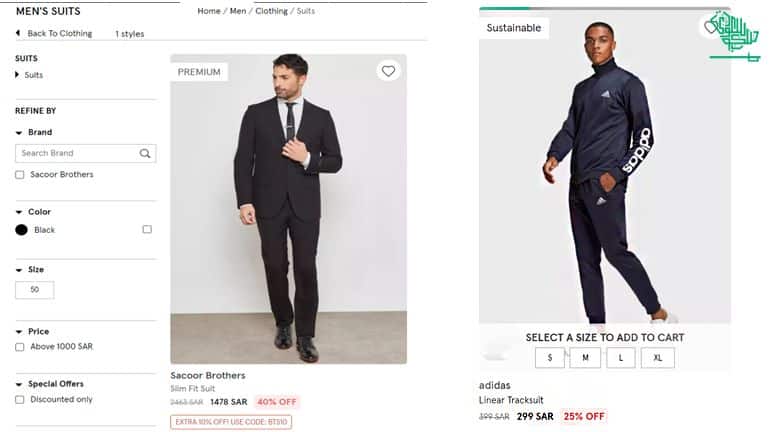 It also does so while offering competitive rates as well as items that could match your budget. It allows you to narrow your search results according to your budget.
Plus, price isn't the only criteria you can narrow your search to; Other categories, such as color and sizes or brands, show that Namshi is a benchmark in the market in terms of quality and variety.
2- Women's Clothing
The women's clothing market has stark differences from that of men. It trades off durability and endurance for the softness and vibrancy of material and color. It is because it serves different purposes for the genders.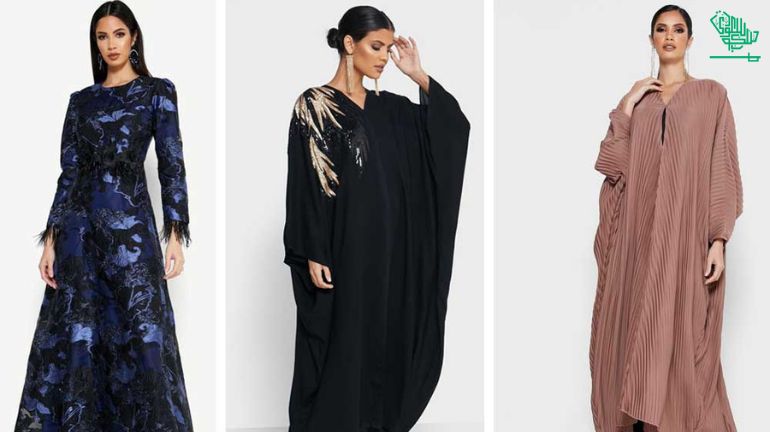 At first glance, it's apparent that the categories and options on display are entirely different. It doesn't just offer clothes for an outing but local wear or clothes you'd wear at home too, like beachwear, petite clothing or nightwear, etc.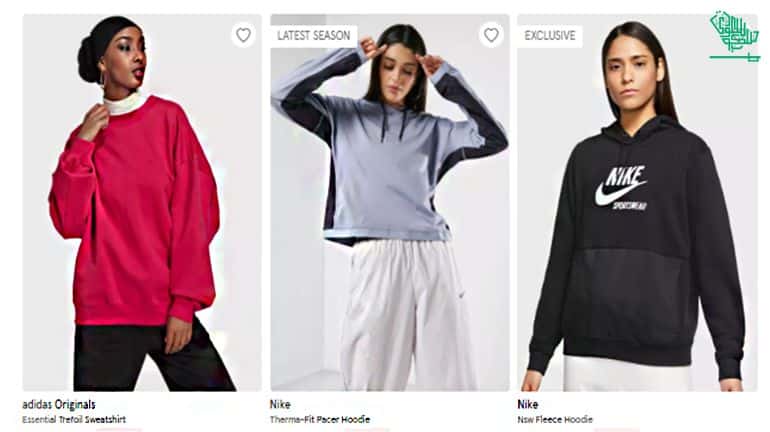 Likewise, ample options are available in terms of smart teenage wear. For those that want to don a sporty look to those that prefer a softer one, Namshi has got you covered.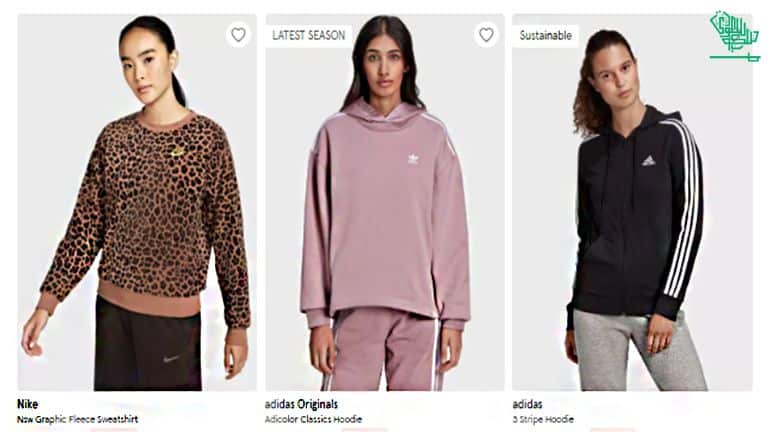 Once again, all of this is available in many different categories and criteria that could make you search for clothes tailored to suit you. For example, in terms of sizes, Namshi offers a considerable range.
3- Plus Sized Clothing
All of this talk about sizes brings us to an essential aspect of the motto of Namshi. Namshi makes fashion inclusive for all genders, colors, and sizes.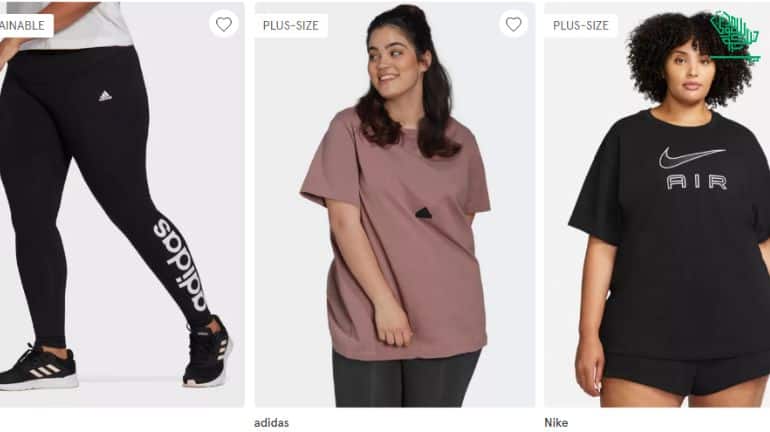 It means it pays great attention to the fashion needs of plus-sized people. It includes an entirely separate line of clothes in the women's category. This representation is important to ensure that Namshi is a modern fashion retailer.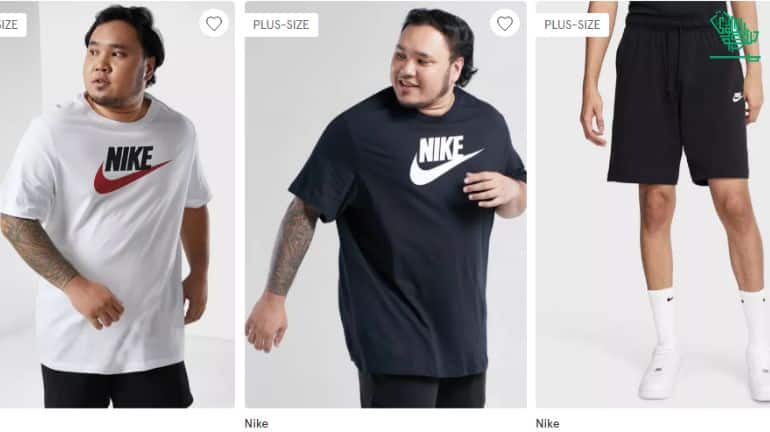 And just like the slimmer-fit clothes, this clothing line offers many options. Similarly, this plus-sized fashion is reflected in the men's section too.
Namshi's Footwear Collection
The football shoe category includes shoes for different surfaces such as cement, natural or firm grass, or artificial grass.
Similarly, several brands such as Nike, Puma, and Adidas are available with shoes ranging from 200SR to 1000SR.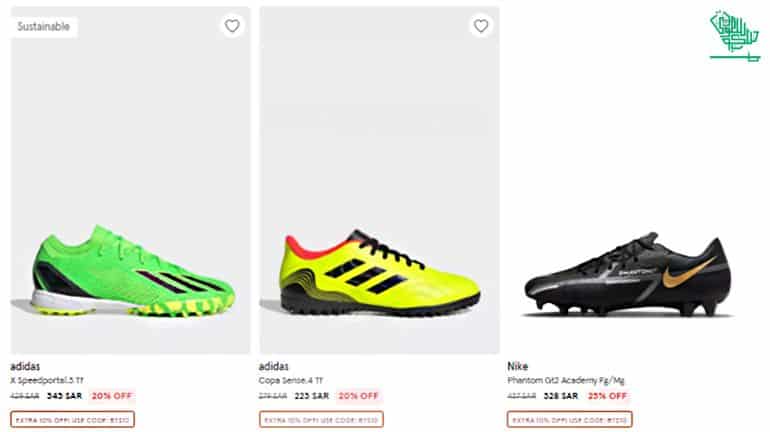 Recommended: Top 10 Footballers Of All Time
A range of Trainers is also available with sizes and designs that fit both sexes. Their price ranges from 129-1000SR.
Similarly, it includes brands like Asics, Nike, Puma, Reebok, Under Armour, and New Balance. All brands that pioneer in these types of shoes.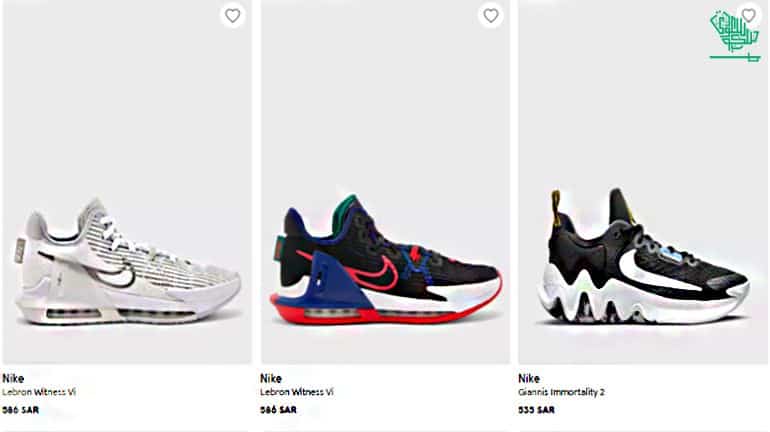 It also boasts many exotic Basketball shoes that provide an edge on the court with extra grip and comfort. The brands include the best retailers in the market, such as jordans and under armor.
Does Namshi Offer Coupon Codes
Namshi isn't just well known for its variety and quality of apparel, but it does so at the most attractive prices there.
Recommended: Saudi Gold And Its Authenticity
As fashion changes, so do Namshi's offers and prices for the goods. Therefore, Namshi regularly comes up with great deals, offers, and discounts.
These discounts can be challenging to track, especially when such a wide variety of products are available. It is where signing up for Namshi's promo comes in handy.
Recommended: Best Discount Codes In Saudi Arabia
Whenever you add a product to your cart or add to your Wishlist, Namshi takes note and sends you offers and promos related to that product or similar listings.
But there are other coupon trackers that can help you attain some brilliant discounts. Examples include couponksa, couponapp and saudi al coupon
Coupon codes
These are some of the active coupon codes available. You can enter these at the checkout and get low prices for amazing deals, brands, and items.
| | |
| --- | --- |
| Discounts | Coupon Codes |
| 15% off on all products | NEW16 |
| 15% off on full price items | FP15 |
| 35% off on all products | RFGCHXC |
| 15% off on full-price items | FIRST |
| 80% off on all products | AC584 |
| Upto 80%off and flat 15% off | CKSA15 |
Namshi Coupon Codes
Namshi's Delivery And Their Charges
Delivery by Namshi includes several perks, such as free delivery of orders greater than 200 SAR.
Recommended: Collecting a Parcel from Saudi Post
In contrast, orders below are charged at 30 SAR. Delivery times are 5-7 working days across all locations within KSA.
Similarly, you can have it delivered to your house, hotel, or office as long as there is someone to receive it. Customers can make payments for your products on delivery with cash, or you can pay online.
How long does it take Namshi to deliver?
The time it takes for your order to reach your doorstep depends on which country you live in.
If you order from UAE, you should expect your order to arrive within 1-2 working days. If you live in KSA, it will usually take about 5-7 working days.
Namshi's Return/Exchange Policy
Namshi has a pretty hassle-free return/exchange policy. If you wish to exchange your order for the wrong size or any other reason, you can contact Namshi and ask them to replace your current order with one that better suits you.
If the product's price has increased since the last order, you won't have to pay the extra fee.
Payment methods at Namshi:
Namshi accepts payments in multiple ways. One of them is through credit cards. Namshi prefers people to use their credit cards for transactions. Namshi does not expose credit card details to anyone. They remain confidential.
Another way is through PayPal. It is important to note that you must pay within 30 minutes of selecting PayPal as your payment option. If you haven't paid by then, your order will be canceled.
Apple Pay is also a sought way to pay. You must ensure that your card is saved in your Apple wallet.
Recommended: Top 10 Travel Credit Cards in The USA 2022
Tamara is also now available as a mode of payment. This option enables you to pay 30 days after receiving your order! Although to use this option, your order must be a minimum of 100 AED/SAR and a maximum of 1000 AED/SAR.
.
Conclusion
It's breaking a strong mall culture in regions like KSA, where malls not only become a place to shop but also enjoy and have fun.
Consumers often miss out on how much such trips to the mall cost them more, making them buy stuff for prices a lot higher or stuff they probably do not want.
But, Namshi's advanced search tool provides specific search options. It helps people find what they're looking for without being distracted by the glimmer of all that shines.
Recommended: Noon.com Online Shopping Store Based in Saudi Arabia
All in all, Namshi is the largest e-commerce platform across KSA. Plus, the service it's providing, along with its price, is unparalleled to anything its competitors have mustered up.
Namshi is a one-stop solution that can be flexible and tailored to your individual needs, given you know how to get your way.
Namshi will continue to grow in the next few years, growth along the lines of apparel and products it offers.