If you are looking for a world-class shopping and entertainment destination in Riyadh, look no further than the Riyadh Park Mall. With its luxurious retail stores, exquisite dining options, and family-friendly attractions, Riyadh Park Mall is a shopper's paradise.
This massive mall boasts over 400 stores and 70 restaurants and cafes spread across four floors. It is located at the intersection of Northern Ring Road and Al-Khair Road near King Abdullah Financial City.
Riyadh Park Mall Timings
Sunday to Saturday- 10:00 AM – 12:00 AM
Friday: 1:00 PM – 12:00 AM
Riyadh Park Address & Map
Northern Ring Rd, Al Aqiq, Riyadh 13511, Saudi Arabia
الطريق الدائري الشمالي الفرعي، العقيق، الرياض 13511
Contact: +966920009467
Shopping Bliss at Riyadh Park Mall
Embark on a Shopper's Paradise: Riyadh Park Mall Welcomes You with a Kaleidoscope of International and Local Brands, Where Retail Dreams Come True! Though, if you're on a budget, we would advise going through our list of 5 riyal shops in Riyadh.
From international brands such as Chanel, Gucci, and Louis Vuitton, to local designers and specialty stores, the mall has it all. The mall's sophisticated design and layout provide a comfortable and pleasant shopping environment, making it an ideal destination for discerning shoppers.
Though Riyadh Park is just one of the many star-studded Malls in Riyadh
Here are some of the renowned brands Riyadh Park presents to unleash your shopping delight!
Centerpoint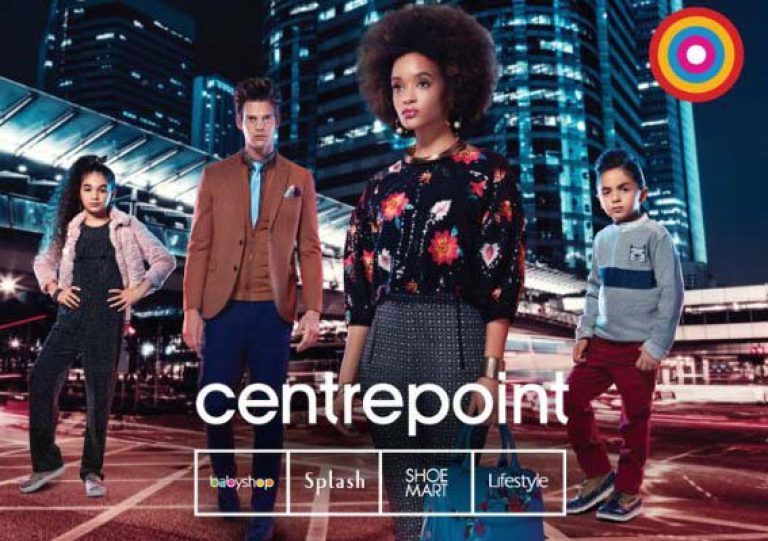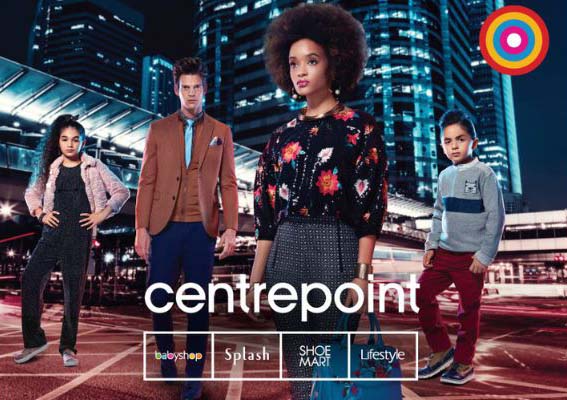 It consists of four leading brands:
Babyshop- This brand offers a range of children's clothes, toys, and baby accessories.
Splash– A well-known fashion brand in the Middle East that offers a range of trendy clothes and accessories for men and women.
Lifestyle-A home decor and furnishing brand along with women's accessories like jewelry and handbags.
Shoemart-A footwear brand offers a variety of shoes and styles for men, women, and children.
Swarovski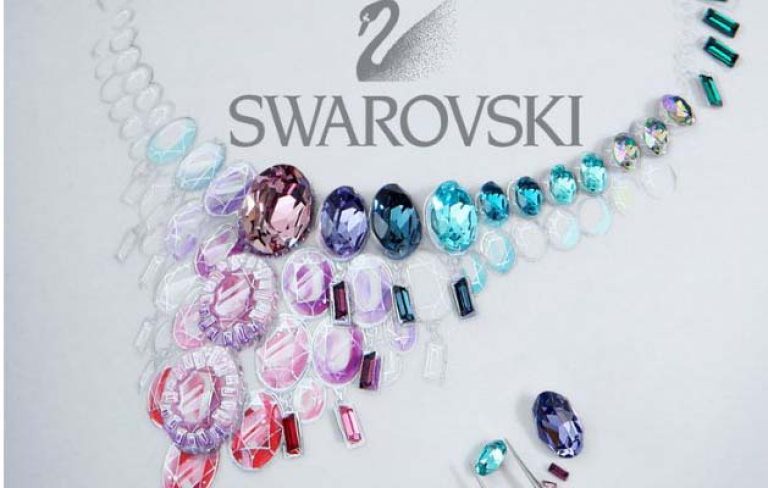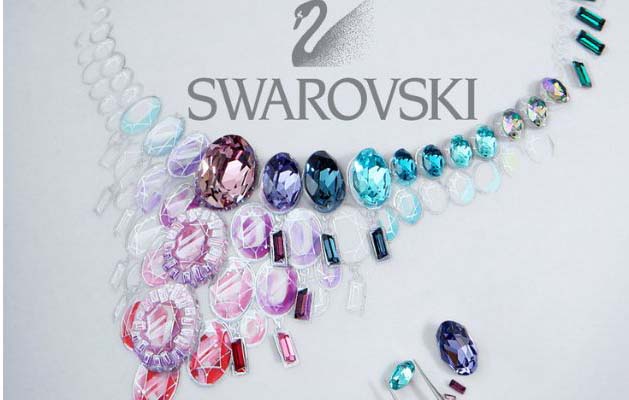 The Swarovski store in Riyadh Park Mall features a wide range of products, including necklaces, bracelets, earrings, watches, and rings. The jewelry is crafted with precision and attention to detail, using high-quality crystals in various colors and shapes.
Virgin Megastore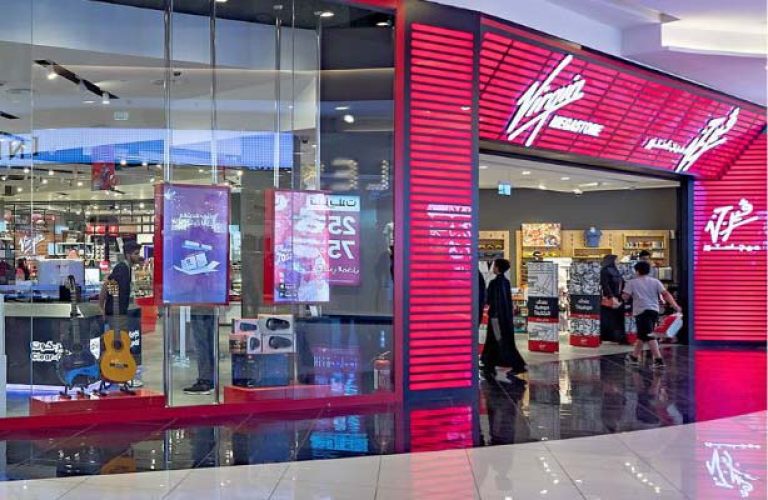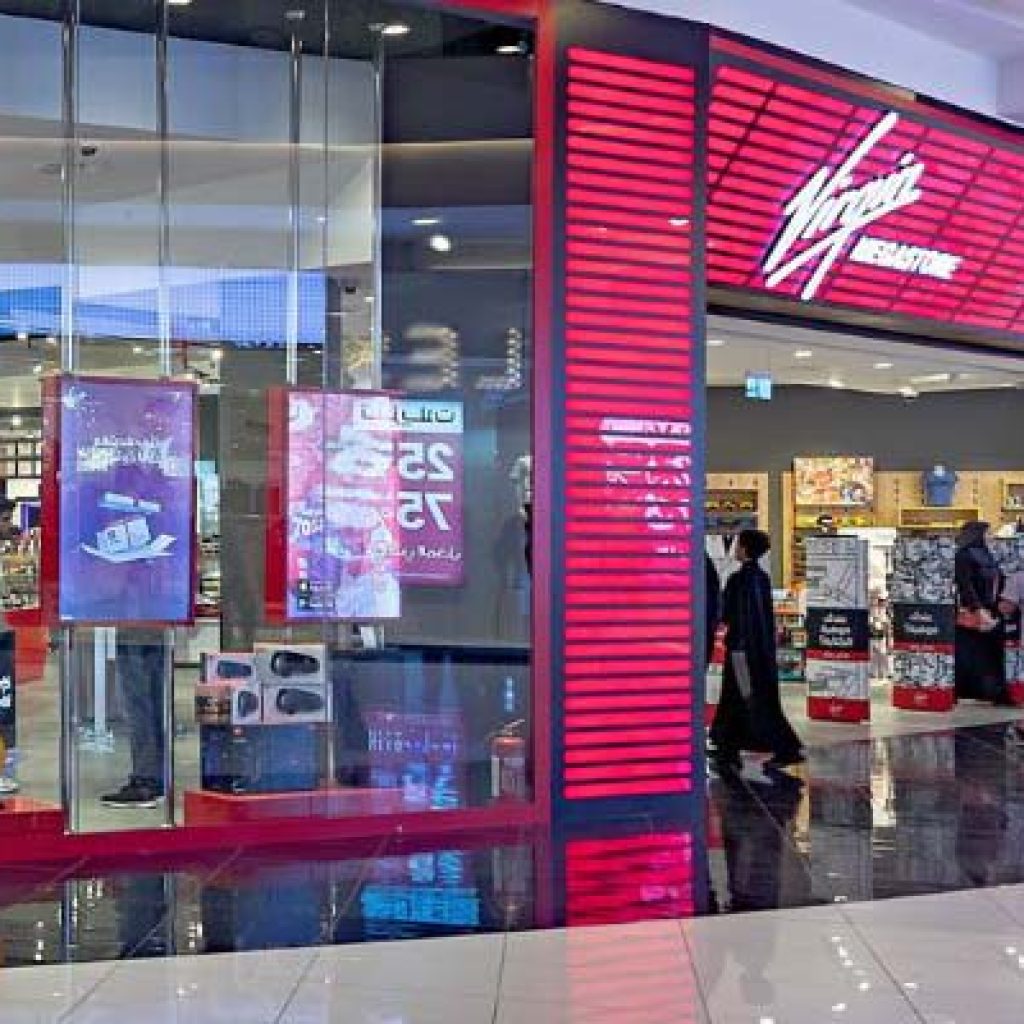 The store features a wide range of products, including CDs, DVDs, vinyl records, and Blu-rays, catering to different tastes and preferences. In addition to its music and movie collection, the store also offers a range of gaming products, including consoles, games, and accessories.
The gaming section features the latest releases and a variety of gaming accessories, making it a popular destination for gamers of all ages.
The store's electronics section features a range of gadgets and accessories, including headphones, speakers, smartwatches, and mobile phone accessories.
Restaurants & Cafes
Riyadh Park Mall is not just a shopping destination; it is also home to some of the city's finest dining options. Whether you are looking for a quick bite or a fine dining experience, the mall's extensive range of restaurants and cafes caters to all tastes and budgets.
The mall has everything from traditional Middle Eastern cuisine to international fare. Some of the notable restaurants include Yauatcha, Nusr-Et, and Texas RoadHouse. And not just the mall, Riyadh is well known for its Indian Cuisine restaurants or even its range of Mandi.
Paul
Whether you are looking for a quick breakfast, a midday snack, or a relaxing spot to enjoy a hot beverage, Paul Café has something for everyone.
The café is known for its delicious and authentic French pastries, bread, and other baked goods, as well as its extensive range of coffee and tea beverages.
One of the café's most popular items is its croissants, made fresh daily using traditional French techniques.
Cheesecake Factory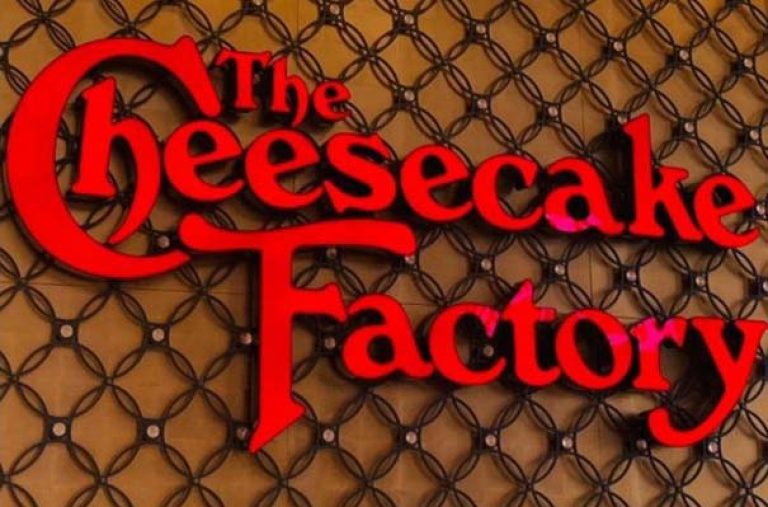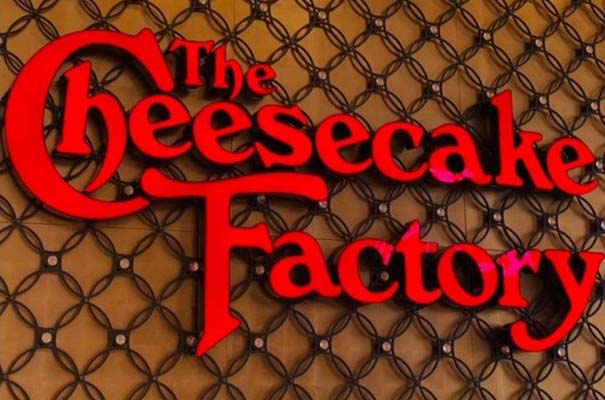 An American restaurant chain is known for its extensive menu, including American classics like Mac&Cheese and, of course, a variety of delicious cheesecakes.
Its specialty in cheesecake ranges from classic New York style to more unique flavors like Oreo Dream Extreme and Toasted Marshmallow S'more Galore.
Overall, an excellent spot for those with a sweet tooth!
EL&N Cafe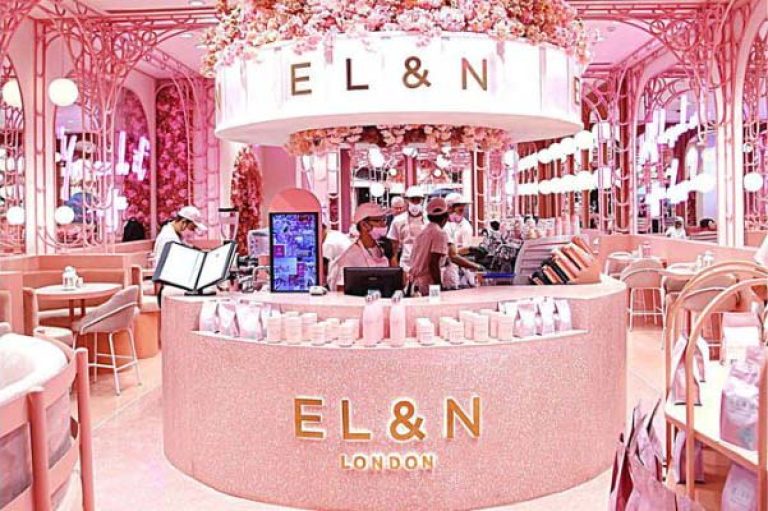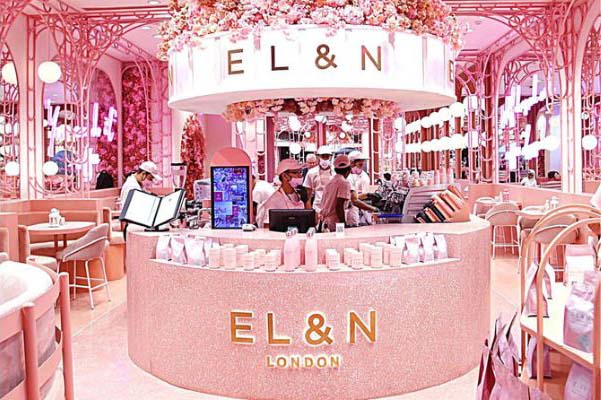 Famous coffee shop and eatery chain that originated in London and now has a location in Riyadh Park Mall, offering delicious coffee, tea pastries, and healthy food options.
The interior of the EL&N café is uniquely designed, featuring pastel pink walls, floral accents, and neon lights. The café's decor is often described as being Instagram-worthy and is a popular destination for taking photos and sharing them on social media.
You can look up more restaurant and cafe options on their website.
Entertainment
Magic Planet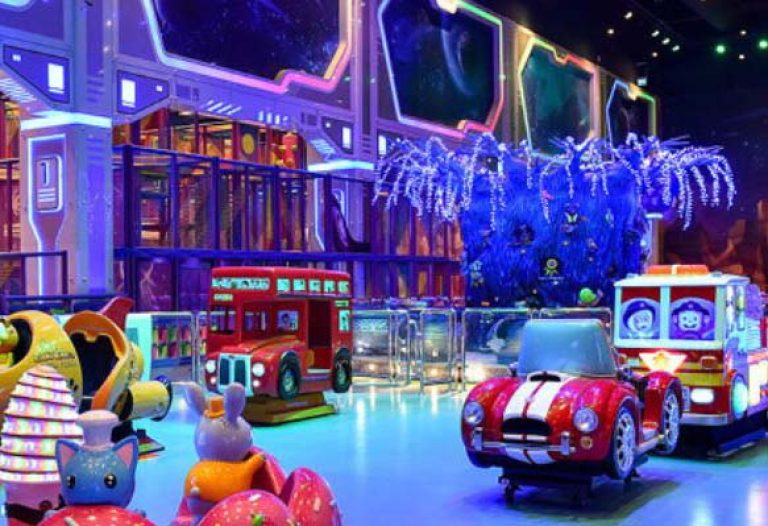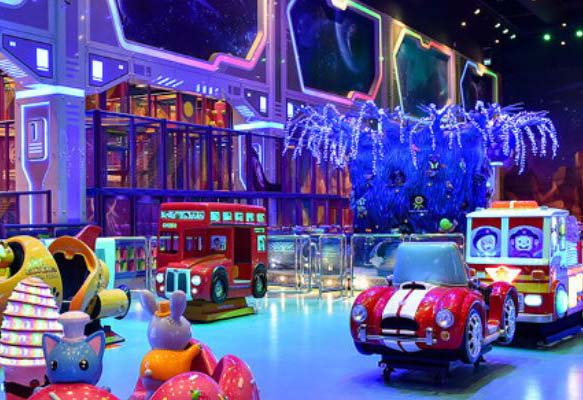 The center offers various activities and games suitable for children and adults of all ages. The cost of activities is affordable, and there are plenty of options for those on a budget looking for a full day of entertainment.
Magic Planet features a variety of attractions, including arcade games, video games, rides, and interactive activities. The center also offers a soft play area for younger children to climb, slide, and play safely.
Vox Cinema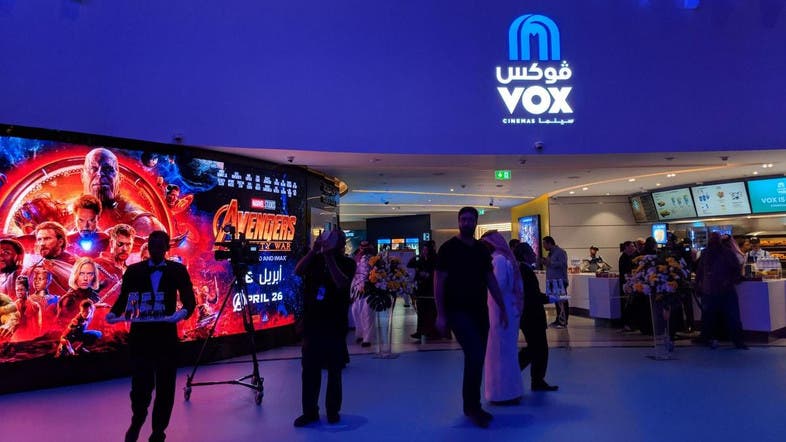 Looking for some time to kill while your wife shops? Grab the popcorn, nachos, or hot dog
and enjoy watching the latest movie with state-of-the-art screens, sound systems, and comfortable seating.
The ticket prices at Vox Cinemas vary depending on the type of cinema and screening time. Prices start at around 50 Saudi riyals per ticket, with VIP and IMAX screens being more expensive.
You can check movie timings and book seats on their Vox Cinema website.
Museum of Illusion
The museum features exhibits that challenge visitors' perceptions of reality, playing with optical illusions and tricks of the mind. The displays are also highly interactive, encouraging visitors to participate in the fantasies and take photos of themselves in the different rooms.
Prices start at around 65 Saudi riyals for adults and 55 Saudi riyals for children. The museum also offers special discounts for school groups and larger parties.
In addition, the mall also hosts regular events and exhibitions, including fashion shows and live music performances. Such cultural festivals make it a vibrant and exciting destination throughout the year.
Apart from entertainment, the mall offers a range of services like Smart parking, FREE Wi-Fi, ATMs, and Prayer Rooms. There's Wheelchair accessibility and Valet parking to make your experience exceptional.