Seven Things To Do in Riyadh this Weekend
Are you looking for fun filled activities this weekend? Riyadh has you covered with the biggest costume party and show-jumping competition this weekend. Leisure walks and tapas night.
March 17 Thursday
Trail Walk
A casual walk through the DQ wadi is scenic and easy, making it ideal for beginners while still pleasurable for the city's most seasoned backpackers. It is a flat trail that features an abundance of scenery. So, get ready to engross yourself in nature and relish one of the last cooler mornings of Riyadh's spring.
Diplomatic Quarter, Meeting Point: Oud Square, 8 am. @riyadh_women_gettingfit
Costume Part, Free Entry at Riyadh Season
Put on your favorite outfit and join in the fun at the Kingdom's biggest costume party. Dress as a superhero or an anime on March 17. Or a movie or TV show character on March 18, and you'll have free entrance to the Boulevard Riyadh City and the Winter Wonderland. You'll also get a chance to win daily prizes for the best-dressed costume, including a PlayStation 5 and a car.
Boulevard Riyadh City & Winter Wonderland, only on March 17 & 18. @riyadhseason

March 18 Friday
Equestrian Competition
Family-friendly recreation features world-class equestrian sport. The show-jumping competition at Al-Baitouni Equestrian is an excellent way to spend the Friday afternoon. The height categories are available for members who wish to compete as a rider are 60cm for beginner riders and 80cm and 100cm open classes.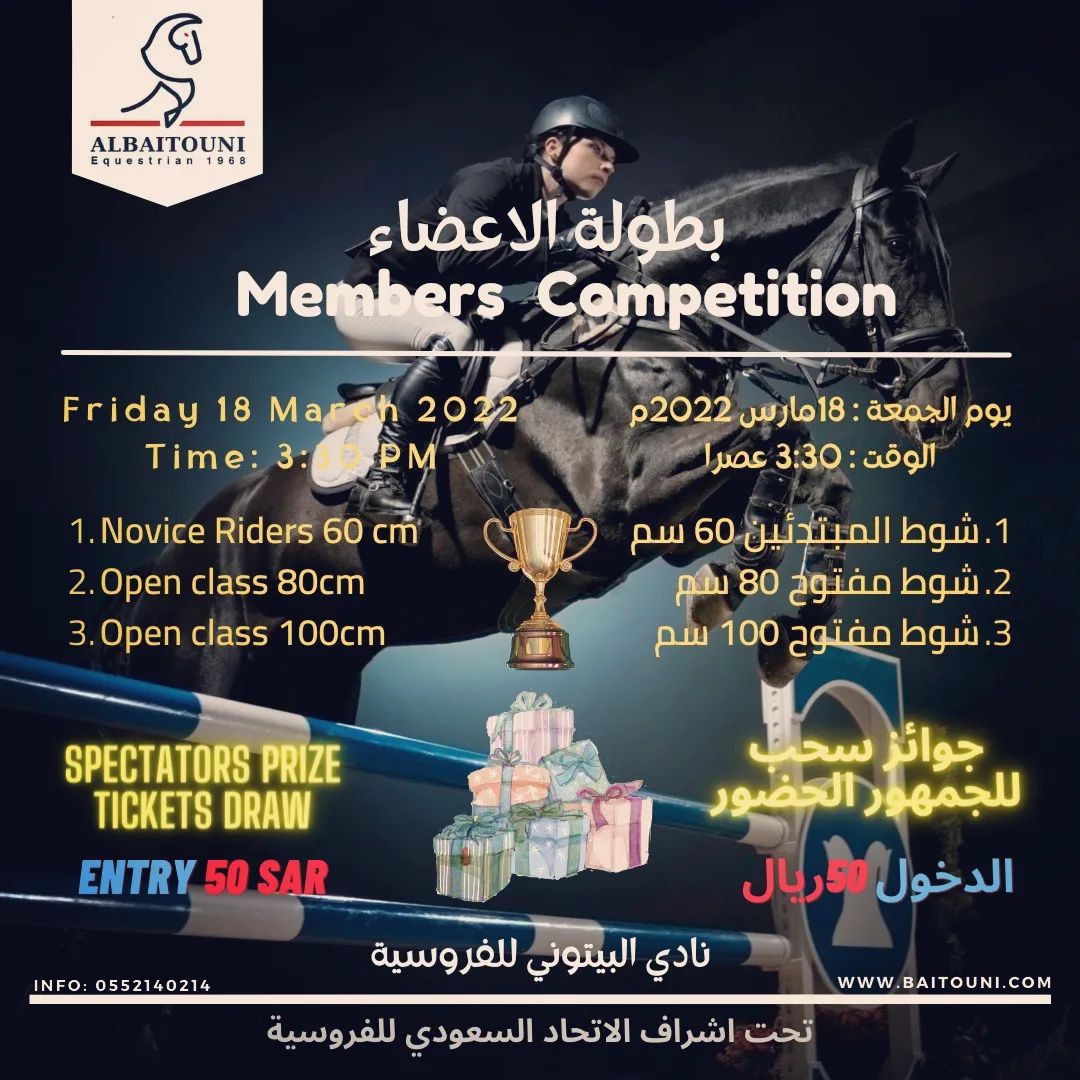 AlBaitouni Equestrian, Riyadh 11411, March 18, 3.30 pm. SAR50 per person. Tel: 055 214 0214. @equestrian_center_ksa
Feast of Spain
Head to Azure at Hyatt Regency Riyadh Olaya for relaxed dining in a fun and peaceful setting this weekend. Fix yourself for a feast of epic proportions with a menu jam-packed with Spanish classics, from patatas bravas and gambas to mixed olives and croquettes.
Tapas Night at Azure, Hyatt Regency Riyadh Olaya, Olaya St, Riyadh 12213, every Friday until March 25, 6.30 pm to 10.30 pm. SAR199 per person. Make your reservations here. Tel: 053 341 1234. @hyattregencyriyadholaya
Sean Paul, The Jamaican Rapper, Live
The Grammy-winning hitmaker will turn on his distinct voice, catchy rhythms, and dancehall and reggae vibes. The event is at the International Arena Boulevard Plus in Riyadh City for one night only.
Concert-goers for the March 18 concert can take advantage of two packages: SAR50 for the standing arena or SAR500 for the VIP. Only those above 12 years are allowed.
Sean Paul Live Concert, International Arena Boulevard Plus, Boulevard Riyadh City, Riyadh 13516, March 18, 8 pm to midnight. SAR50 for the standing area and SAR500 for VIP. Tickets are available here.
Recommended: Top 5 Best Diet Plans of 2022 to Keep You Going
March 19 Saturday
Brunch, Long and Leisurely
End your weekend with a Meraki leisurely garden brunch. The menu celebrates contemporary Greek cooking in a trendy and lively setting.
The Brunches also features the innovative Meraki mocktail menu. Additionally, enjoy live music performances by musicians and bands, and absorb the good vibes with DJ Romaan playing the best tracks and wallowing in the brunch buzz.
Garden Brunch, Meraki Riyadh, Al Moatasem Street, Al Olaya, Riyadh 12212, every Saturday, 1 pm to 4 pm. SAR395 per person. Tel: 9200 01050. @merakiriyadh
Mmmm, A New B&Q Store
You will find absolutely everything you need for your home and garden project. The B&Q store has everything and anything from kitchen and bathroom, building and hardware, tools, and equipment. To tiling and flooring, heating and plumbing, painting and decorating, lighting and electrical, and outdoor and garden.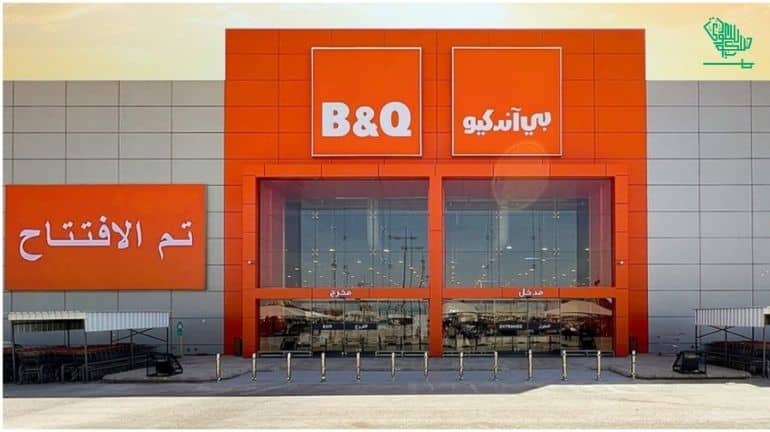 B&Q, Eastern Ring Road, Al Faruq, Coordinates: MQ5P+C5, Riyadh 12863, daily 9 am to 11.45 pm. @bandqksa