Seven activities to make this a fun-filled weekend
This July ,Riyadh is the right place to spend your weekend. The weekend has a yoga class for mums and babies. A workshop on essential oils, a Havana Night-themed party, and an indoor concert. 
Riyadh offers 7 engaging activities this July's weekend.
July 28, Thursday 
Havan Night- Dance away at Hotel Cartagena
Havana Night at Hotel Cartagena at U Walk offers dinner, drinks, and mind-blowing live music is your idea of a great night out. It's Havana Night this July weekend at Hotel Cartagena at U Walk.
DJ Anthony will spin his electrifying mixes to keep the night on the roll.
July 28, 9 pm
DJ Anthony with Havana Night,
Hotel Cartagena, U Walk,
Tel: 9200 33801.
Attend the Gamers8 concert
Top of the bill this July weekend in Riyadh is the Gamers8 concert of American rapper Lil Pump, Belgian DJ and record producer Lost Frequencies, and singer and songwriter from Puerto Rico, Ozuna. Local DJs Malkin B2B with EMAD will also feature as top performers.
7.15 pm to 1 am. 
Price starts from SAR150.
Gamers8, NXT LVL Arena, Boulevard Riyadh City,
Book your tickets here.

July 29 Friday
Super-Pets DC League
The summer family event. Krypto the Super-Dog is Superman's faithful companion, and they are inseparable best friends. They share the same superpowers and fight crime together. However, after Superman's kidnapping, Krypto must master his powers for a rescue mission.
Pesto, the newest Italian restaurant at Fairmont Riyadh
Pesto's Southern Italian dishes are its forte. The new restaurant focuses on quality and simplicity at the ground floor restaurant of Hotel Fairmont Riyadh.
Among other dishes, you'll find salads, burrata, risotto, pasta, pizza, seafood, and desserts on the menu. Pesto offers Italian comfort food at its finest in an unpretentious, warm setting.
Daily 6.30 pm to 11 pm, 
Pesto, Hotel Fairmont Riyadh,
Airport Road, Business Gate Qurtubah Area.
Tel: 011 826 2626.

Noon.com's Big Yellow Sale, its time to snap up those deals
The sale ends on July 29, so this is your last chance to snap up these massive deals on noon.com. The deals offer up to 80 percent off on thousands of products.
This Big Yellow Sale packs all sorts of deals on categories spanning fashion, beauty, home and kitchen essentials, baby gear and toys, and big-ticket electronic items.
Big Yellow Sale, until July 29. noon.com
July 30 Saturday
Bond through mum-and-child yoga
Yoga with children is a wonderful way to build that great bond mothers share with their children. The Mummy & Me yoga class will focus on staying in the present, in touch with the physical self, and concentrating on one's actual being.
The classes help to deepen the emotional bond between a mother and child (only for those between five and nine years old). The mother and child leave the class feeling calm, peaceful, and connected.
Mummy & Me Yoga Class, July 30, 11.30 am 
Pure Centre, Al Muhammadiyah, Riyadh 12364. 
SAR175 per mum and child couple. Children aged between five and nine years.
Bookings through the Pure Yoga app. 
Recommended: Top 10 The Most Viewed Videos on YouTube 2022
Join an essential oil workshop
Essential oil lovers, come and experience the world of essential oils and learn the benefits and basics of blending essential oils. You will experience a hands on workshop where you mix and create unique fragrance.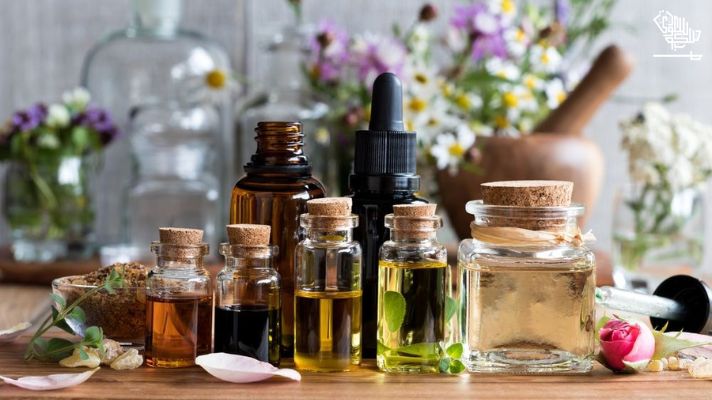 July 30, 5.30 pm to 8.30 pm
Essential Oil Workshop, 
To The Moon Studio, King Abdullah Dt., Riyadh 12451.
Register here.
SAR280 per person.