We offer everything you need, whether you want to take a class or indulge in an all-you-can-eat brunch. Here are six awesome things to do this weekend in Jeddah.
November 17, Thursday
Shop, dine, and unwind at the second new location of Homegrown Market
Popular domestic Arab companies get featured at the hip concept store Homegrown Market. Visit their second location, which has opened at Hayy Jameel.
Homegrown Market features clothing, jewelry, stationary, household goods, fragrances, and more from more than 150 local manufacturers. Grab a cup of excellent iced matcha while you're there.
Recommended: Banyan Tree AlUla: A Stunning New Desert Resort In Saudi Arabia
Enjoy delicious Italian cuisine at this new establishment
In the Atelier La Vie Mall, a hip new restaurant called Sonyo serves a range of traditional Italian meals. Make sure to sample their creme brûlée, burrata pasta, and truffle pizza.
November 18, Friday
At the Jeddah Yacht Club, pick up a new skill
With the Friday morning sailing club at the Jeddah Yacht Club Sailing Academy, make Fridays memorable and immerse yourself in the magnificent sport of sailing.
The classes are an excellent opportunity to learn a new skill and kick off the weekend for kids ages eight to seventeen.
Recommended: R&B Sensation Usher Will Play At Maraya For A Single Night Only
Discover this unique brunch at Assila that is family-friendly
Enjoy a family-friendly afternoon with Assila's Friday brunch from 1 to 5 pm Seafood, farm-to-table cuisine, live entertainment, kids' activities, and more can be anticipated.
November 19, Saturday
Investigate the enigmas at Transition Escape
Before the time limit expires, you and your team must resolve the problems, break the chain, and make your way out. Do you feel up to the task? Select either the spooky Flight 9 (moderate difficulty) or the enigmatic Flight 12. (hard).
Recommended: At Clap's Rooftop Pop-Up In Riyadh, Elevate Your Japanese Fine Dining Experience
Spend the day in the "Maldives of Jeddah"
Take a boat for 40 minutes from the capital. With its pristine white sand and blue coral-filled waters, Bayada Island matches the Maldives in terms of beauty.
Recommended: On November 11, John Legend Will Perform His Debut Concert At AlUla
The five-hour day cruise from Jeddah to Bayada Island includes snacks, drinks, a snorkel guide, and all the necessary gear on weekends. Other activities besides snorkeling include playing water volleyball, fishing, and swimming in the crystal-clear ocean.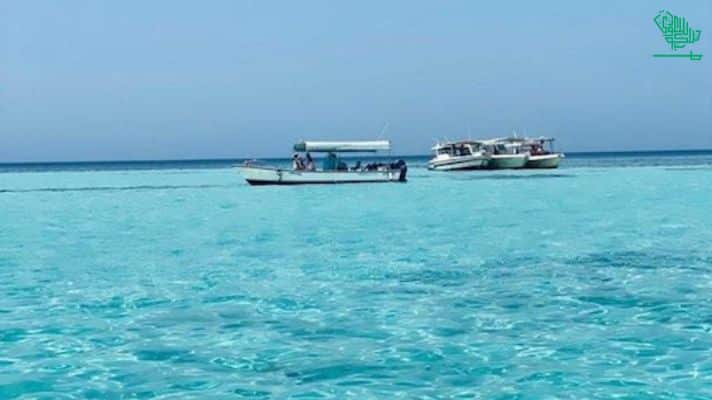 Online advance ticket purchases are available. Tours in Jeddah's Maldives take place on weekends.