6 National Day celebratory things to do
Jeddah will celebrate the National Day weekend with fireworks, flaming mocktails, and other entertainment to celebrate the 92nd National Day.
Here are some highlights of the best Jeddah has to offer this long weekend.
September 22, Thursday
Waldorf Astoria Spa's exclusive offers 
Relax with Waldorf Astoria's 20 percent off spa treatments this weekend. The spa discount offer is valid until September 26.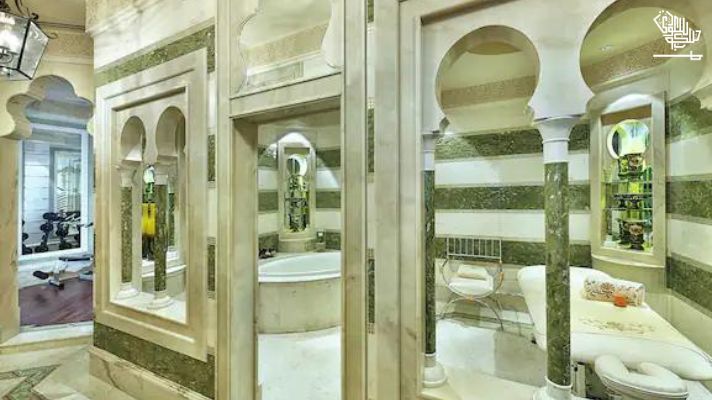 It includes all their services, massages, facials, nail services, body scrubs, and more. Pamper yourself at the hotel's high-end Italian restaurant Aromi after your day at the spa.
September 20 to September 26, 10am to 10pm.
Waldorf Astoria, North Corniche Road, Jeddah, 21462.
Tel:(0)9 200 3800, hilton.com
Myazū's Japanese cuisine
This memorable restaurant with a chic atmosphere is top for a night out with a loved one. This fine dining Japanese restaurant is a must.
Conveniently located at Al Basateen Mall, Myazū uses traditional Japanese techniques to create contemporary food.
Order a flaming Hinohana mocktail (lavender-infused hibiscus tea) to start the meal in style. Their wagyu gunkan sushi and salmon katsu are a must.
Unique desserts are frozen mango mousse and Myazu magnums.
Daily, 1 pm to 1 am.
Myazū Restaurant, Al Basateen Mall, Prince Mohammed Bin Abdulaziz Street, Al Rawdah District, Jeddah 23431.
September 23, Friday
Watch the Royal Guard as they march
Horse parade and classic cars take to the streets along the military band on Friday to celebrate the nation's history and heritage. The parade is free for all.
5 pm to 12 am.
Friday, September 23.
Jeddah's magnificent firework display
Watch the fireworks light up the Jeddah skies this weekend on Friday at the Jeddah Season parking spots to celebrate the 92nd national day.
The display will take place at 9 pm and is free for all. Prepare to be amazed.
September 23, Friday at 9 pm
Jeddah Season parking spots.
September 24, Saturday
Live concerts by Angham and Ahmed Saad
Egyptian singers Angham and Ahmed Saad will perform live this weekend at Benchmark Stage, Jeddah Season. Sing along to their popular hits from 9 pm onwards.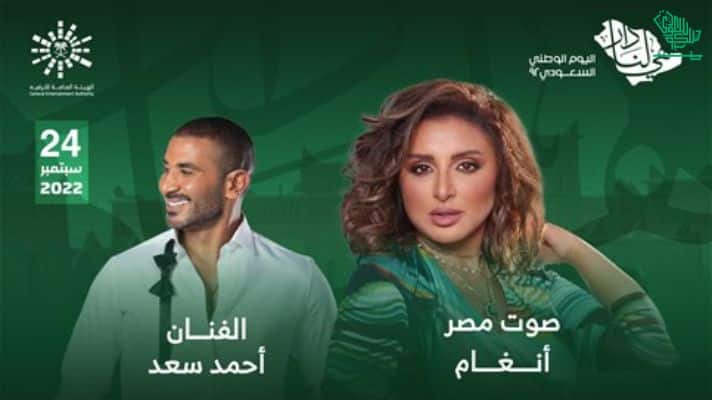 Ticket prices start from SAR275 and are selling out fast. Get yours here.
September 24,
9 pm to 12 am.
Tickets from SAR275: ticketingboxoffice.com
Benchmark Stage, Jeddah Season, Jeddah.
Children's mega play center
Kids weekend at Boost. This children's entertainment center has two floors of entertainment, exciting games, music, and food.
Boost's exciting games and activities include simulation games, drone racing, a toddler park, mini golf, laser, trampoline park, human claw, and more.
Its restaurant offers a wide variety of food choices to please the whole family. The menu includes pizza, burgers, salads, coffee, and ice cream.
Sunday to Friday, 4 pm to 12 am,
Saturday, 2 pm to 12 am. boostsaudi.com
Boost, Gold Moor, Ahmad Al Attas, 7216, Jeddah 23425.