Seven Things to Do This Weekend in Riyadh
Looking for something to do this weekend? We've got your back. Riyadh's social calendar is jam-packed with events, ranging from gourmet festivals to a tiara exhibition.
Here are seven fantastic things to do this weekend in Riyadh.
Thursday, March 24
Yauatcha, A High-Octane Mix of Juggling and Mixology
Nothing spices up a decent drink like a little friendly competition. Yauatcha and Lyre's, the award-winning zero-proof spirits company, have invited Marek Posluszny.
Marek, a four-time global flair bartender champion, sits behind the bar as Yauatcha's guest bartender of the night and brews something unusual for customers to drink. Now is your opportunity if you've never seen a flair bartender in action.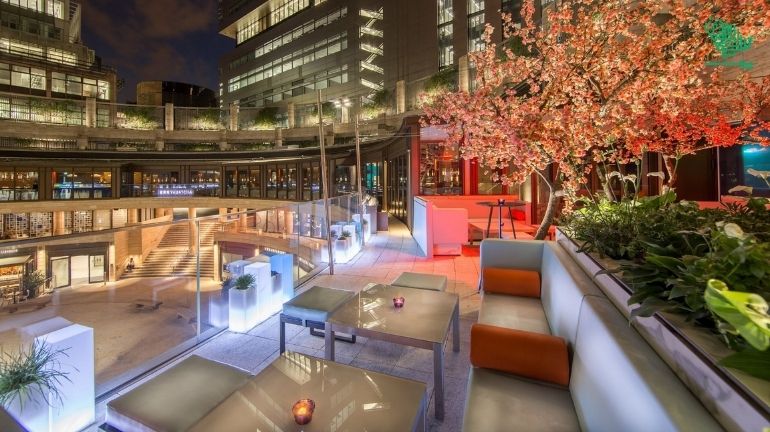 Flair bartending includes mixing drinks for guests and dazzling exhibitions. Everything from bottles and ice to glasses and shakers is tossed and swirled in the air. Aside from the drinks, there will be a non-stop party mashup by DJ Don Edwardo and excellent Chinese food.
March 24, Yauatcha Riyadh, Mode Mall, Prince Sultan Bin Abdulaziz Rd, Al Olaya, Riyadh 12212, 7-10 p.m. You can reserve a table here: @yauatchariyadh
Recommended: I'tikaf at the Holy Mosques Resumes After Two Years. Twelve Thousand Workers to Disinfect Grand Mosque
Attend The First Truffle Festival
The first Desert Truffle Festival getting hosted by the Saudi Culinary Arts Commission and the Royal Commission for Riyadh City this weekend. Visit the truffle market and participate in numerous culinary activities to support local truffle hunters and dealers.
March 26, Desert Truffle Festival, AlKindy Plaza, Al Safarat, Diplomatic Quarter, until 5 pm to 11 pm. Entry is free. Book your tickets here. @mocculinary
Friday, March 25
Participate In Am-Cham-KSA's First Annual Field Day
Most of us remember Field Day as a fun way to conclude the school year and start the summer, but who says it has to be for kids only?
Enjoy obstacle course, laser tag, softball, cornhole, and field day activities for people of all ages. Golf is an option for people who want a leisurely start to the day.
There will also be a live band, BBQ, and a raffle with fantastic prizes. Non-members and members alike are welcome.
March 25, noon to 6 pm. Arizona Golf Resort, AmChamKSA Field Day & Golf, Qurtabah, Prince Mohamed Bin Salman Road, Exit 8, Riyadh 13244. SAR70 per adult & SAR20 per child. Purchase your tickets here.
The Recently Opened Akiba Dori Offers a Taste of Japan
Dubai's favorite Japanese street-food restaurant, Akiba Dori, has officially launched its second overseas location in the Kingdom.
The dining hall-style restaurant with inspiration from the backstreets of Akihabara in Japan's capital city of Tokyo.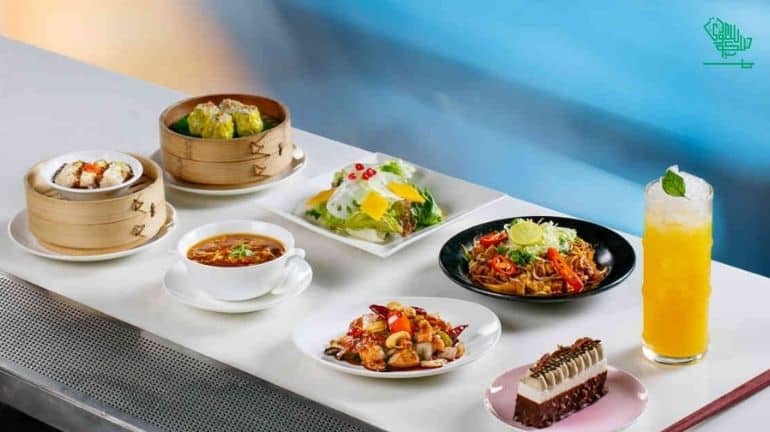 It is within the magnificent Boulevard of Riyadh City this weekend. Tokypolitan, a pizzeria selling unique Tokyo-style Neapolitan pizzas, will also open on the premises.
Daily 2 pm till late, Akiba Dori, Boulevard Riyadh City, Hittin, Riyadh 13343. @akibadori.ksa
Recommended: Mohalla, A Dubai Homegrown Indian Restaurant, Opening at The Esplanade
Enjoy Delicious Moroccan Cuisine
Make a reservation if you haven't yet experienced Casablanca Night at Hyatt Regency Riyadh Olaya's 56th Avenue Diner.
March 25 is the final night for this Friday's offers. Exotic and traditional spices and ingredients served, ranging from spicy hummus and copious amounts of sweet mint tea to flavorful tagines and fall-off-the-bone succulent lamb shank.
Moroccan lanterns, rugs, and pillows are sprinkled throughout, creating an atmosphere reminiscent of an old Moroccan home.
On Fridays 6.30 pm to 10.30 pm, 56th Avenue Diner, Hyatt Regency Riyadh Olaya.
Through March 25. SAR256 per person, with children aged six to twelve years paying half price.
Online booking is available for reservations. @56thavenuediner Tel: 053 341 1234 @56thavenuediner
Saturday, March 26,
Visit the French Gastronomy Festival
The Gastronomy Festival will be organized by the Alliance Française of Saudi Arabia and the French Embassy in Saudi Arabia.
In collaboration with the Embassies of Cameroon, Ivory Coast, Djibouti, Lebanon, Belgium, Morocco, Tunisia, Senegal, Switzerland, Najd Schools, Maison Des Français, and Carrefour.
Spend an enjoyable afternoon learning about new cultures and experiencing new food flavors from these French-speaking countries. At the fair, you'll also find a variety of local crafts.
Cultural Palace, Diplomatic Quarter, Riyadh, March 26, Gastronomy Festival. 1–4 pm Registration is necessary, but admission is free. @alliancefrancaise_ksa

Discover Chaumet's Tiaras Like You've Never Seen Them Before
Your last chance to see the 'Tiara Dream Exhibition,' Chaumet's first patrimonial exhibition in the Middle East, has a selection of tiaras on display in Riyadh this weekend.
Under the themes of Unity, Power of the Past, Immersion, Power of Today, Eternity, Love, Virtuosity, and Fashion, the dreamy tiaras in the show demand attention to its wearer, creating an atmosphere of elegance.
The display features remarkable Chaumet Tiaras from 1780 to the Maison's most contemporary designs, with tiaras belonging to Empress Josephine, the wife of Emperor Napoléon, and incorporates components such as white gold diamonds and Colombian emeralds.
Tiara Dream Exhibition, King Fahad National Library, 6757 King Fahd Rd, Al Olaya, Riyadh 12211, 11 am to 10 pm, through March 26. Entry is free, but you must make an appointment to come. @chaumet_arabia