New Delhi: India's Supreme Court has granted bail to one of the country's best-known rights lawyers, Teesta Setalvad has fought for victims of the 2002 Gujarat massacre in India.
Her arrest on "forgery and fabricating evidence" was widely condemned by global rights groups. International human rights organizations accused the Gujarat BJP Government of filing false cases against the lawyer.
Teesta Setalvad has fought for the victims of the deadly 2002 riots in the western state of Gujarat and accuses Prime Minister Narendra Modi, who was then the state's chief minister, of complicity.
It also sparked protests, with critics accusing Modi and his Hindu nationalist Bharatiya Janata Party (BJP) government of targeting Teesta Setalvad for her work.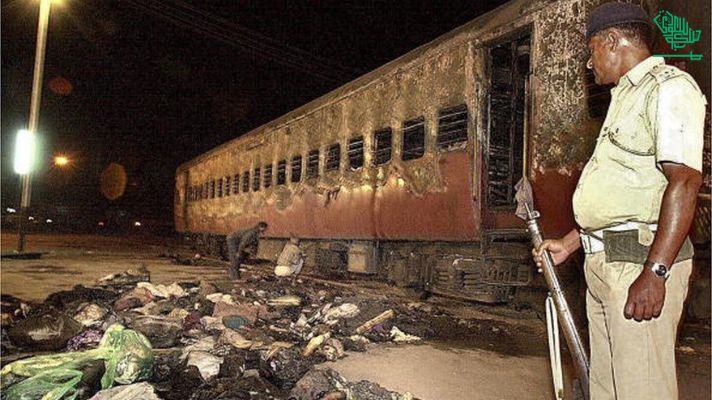 Since 2003, Police have registered at least seven cases against Teesta Setalvad. They alleged violation of India's foreign exchange rules and embezzlement of funds collected from riot victims to coaching witnesses in the trials.
But investigators did not produce any evidence in court and were refused further police custody to question her.
The 2002 Gujarat riots were among India's worst communal violence in history. Nearly 2,000 people, mostly Muslims, were killed in the riots.
Then Chief Minister Modi and his state BJP government were accused of delaying rescue efforts to bring the violence under control. This allegation follows him even today and is one he denies consistently.
In June, the Supreme Court acquitted Modi of complicity after ruling that there was no direct evidence against him.
Two days after Modi's acquittal, Police arrested Teesta Setalvad in a fresh case of forgery and criminal conspiracy. Twenty years after the riots.
A trial court rejected Teesta Setalvad's request for bail, and the Gujarat High Court deferred the bail request. Setalvad denied the allegations against her and had approached the Supreme Court for bail.
The Indian Supreme Court ruled on Friday, saying that the high court would make the call on Teesta Setalvad's bail plea but granted her interim bail.
Setalvad runs a non-profit organization, Citizen for Justice and Peace. The NGO provides legal aid to victims of religious riots and terrorism.
The organization has, till-date, secured 120 convictions involving the riot incidents — a record for convictions in India.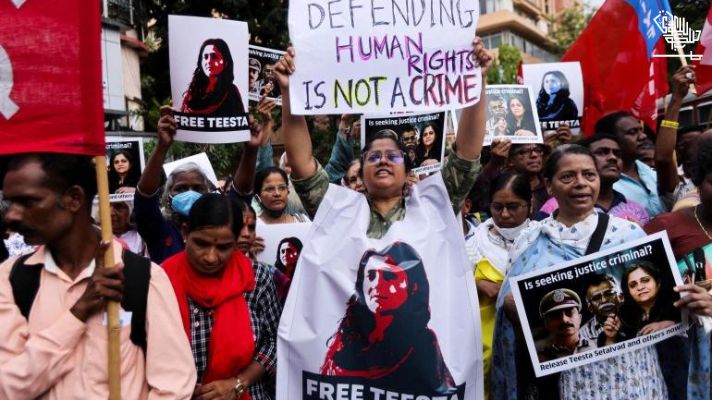 Teesta Setalvad has been a frequent target. Her house and office have been raided by the Police many times.
She has had her bank accounts frozen on many occasions and relentlessly vilified and threatened on social media by supporters of a political party.
She told the BBC's Soutik Biswas in 2015 that she had to spend much time defending herself.
"The allegations that I siphoned off money meant for riot victims makes my blood boil. This government believes in reviling its critics and paralyzing them. Such allegations are despicable."
Her most high-profile case was the massacre at a Muslim housing complex in the state's central city of Ahmedabad, where a mob killed a former MP Ehsan Jafri and 68 others.
In 2013, a trial court in Gujarat ruled that there was not enough evidence to prosecute Modi in connection with the case.
But Teesta Setalvad, representing the MP's widow Zakia Jafri, had petitioned the top court seeking a fresh investigation into the "greater conspiracy" behind the violence. She has accused the investigators of working to "protect" conspirators.
The Indian Supreme Court dismissed her plea on 24 June. The ruling said that the people who accused Modi of not doing enough had "exploited the emotions of Zakia Jafri, and intriguingly kept pursuing the case for the last 16 years… to keep the pot boiling, obviously, for ulterior design".
"Those involved in such abuse of process need to be in the dock and proceeded against under law," the three-judge bench said.
Two days later, Home Minister Amit Shah, a close aide of the prime minister, also accused Teesta Setalvad of giving baseless information to the Police to tarnish Modi's image.
Police arrested Setalvad within hours of the statement. Her arrest sparked outrage, with journalists, activists, and opposition politicians who accused the BJP government of stifling dissent.
Worldwide human rights groups, including Human Rights Watch and Amnesty International, have condemned her arrest.