Riyadh – The security forces and the General Directorate of Passports (Jawazat) arrested 15,076 illegal residency, labor laws, and border security regulations violators from various regions of the Kingdom from 16 to 22 December.
Those arrested included 7,777 violators of the illegal residency laws, about 5,375 violators of the border security regulations, and more than 1,924 labor law violators.
208 arrested were trying to cross the border illegally into the Kingdom, of which 64 percent were Yemenis; 28 percent Ethiopians, and 8 percent from other nationalities. The security forces also arrested 34 people trying to flee the Kingdom crossing borders; and 27 persons involved in transporting and giving shelter to these violators.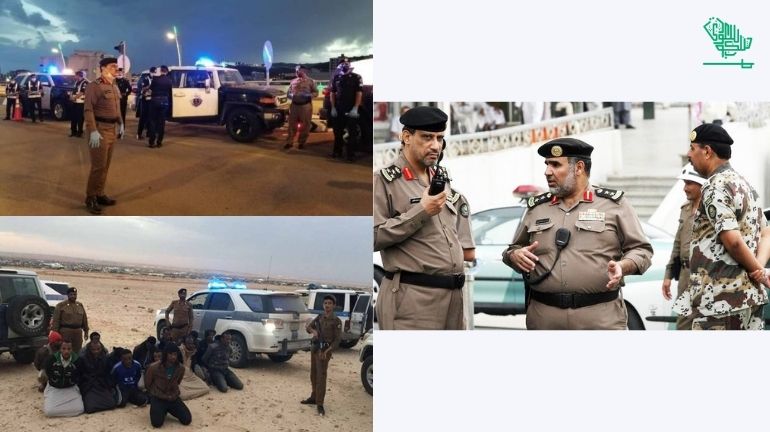 You may also like to read about: 5 Most In-Demand Social Work Jobs in the US
The violators currently subject to the punitive measures accounted for more than 92,304, 83,125 men and 9,179 women. In addition, the cases of 81,670 violators were referred to their diplomatic missions to obtain travel documents for their deportation.
The Ministry of Interior warned the facilitators of the border security regulations violations; or transportation or shelter or any assistance or service will face a maximum jail term of 15 years; a fine of up to SR1 million, and the confiscation of the means of transportation; and the residence used for shelter, in addition to publicizing their names in the local media.