The eagerly awaited inaugural Founding Day will be celebrated on February 22 in Saudi Arabia. The event Celebrates the Kingdom's three-hundred-year history.
Here are eleven options for you to soak in some of the histories and make this a holiday to remember.
The Founding Day Parade
Riyadh February 22
Those who got tickets to the parade will surely treasure every moment of the evening. It's the best way to be educated on the three-hundred-year history of Saudi Arabia.
Founding Day Parade, Wadi Namar, Abi Sufyan Ibn Al Harith, Alhazm, Riyadh, Feb 22, 10 pm to 11.30 pm. Events.foundingday.sa
Recommended: Shangri-La Jeddah Sneak Peak
A Desert Day Trip
Riyadh February 22
Capture the Saudi heritage with an exciting desert family adventure. Indulge in sand dune-ing, hiking, Saudi storytelling, folk dances, and stargazing by the bonfire, with the evening ending with a traditional Saudi dinner.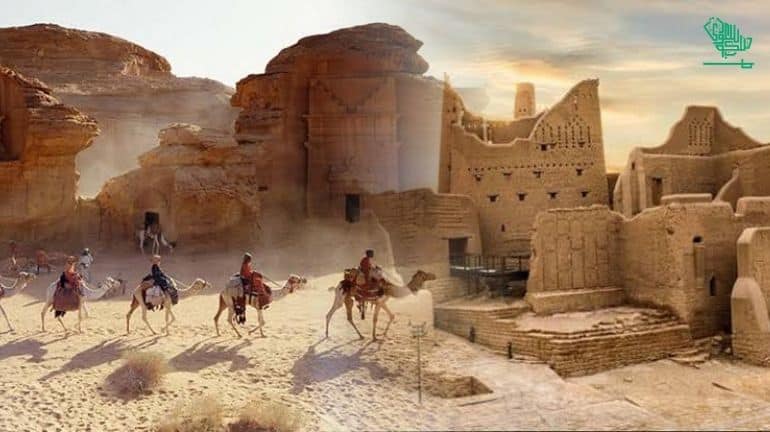 SAR499 per person
Wonderlust by RedSand, Nisah, Feb 22, 4.30pm to 11pm. Book your tickets here. @redsand.ksa
Feast Away at David Burke Restaurant
Riyadh February 22
The Saudi Founding Day menu at David Burke restaurant includes seven starters, the main course, and dessert. Local singer-songwriter Sarah Chafei will perform live at the Riyadh Front branch.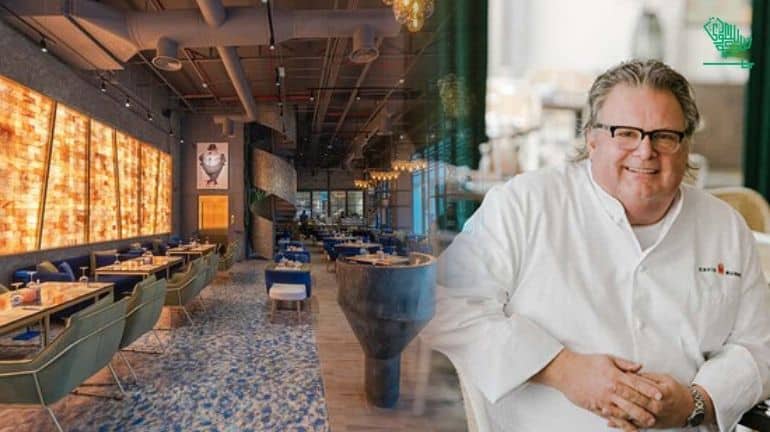 Riyadh Front Gate 3, February 22, 8.30 pm. SAR295 per person. Make your reservations here. @davidburkeksa
Recommended:
Horse Riding
Jeddah February 22
Horse riding on Jeddah beaches, perfect for beginners or experts to gallop the day away. In celebration of Saudi Founding Day, Lagoona Horse Riding is offering a special price on February 22.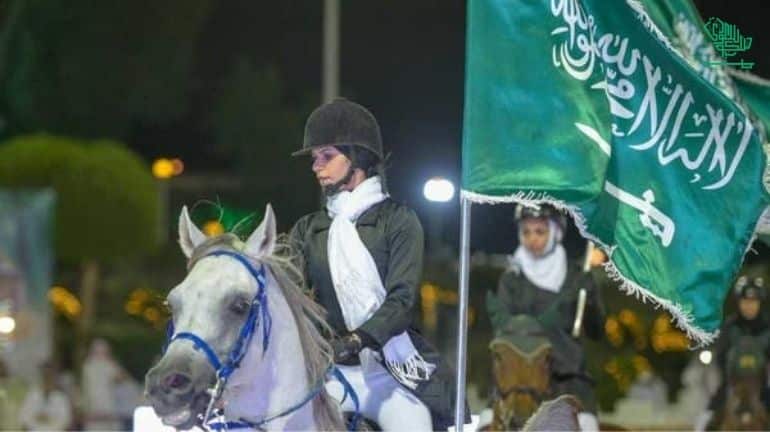 SAR130 February 22 only
Lagoona Horse Riding, 7am to 10am & 2.30pm to 6pm. @lagoona.horse.riding Tel: 056 568 5626.
The Camel Parade
Ithra February 22 & 23
Ithra celebrates Saudi Founding Day with a traditional A'arda dance at the Lush Garden and a not-to-be-missed camel parade featuring 22 beautiful camels. It highlights the relationship and Art inspired by the 'ship of the desert' and the inhabitants of the Arabian Peninsula.
Camel Parade, Ithra, Ringroad/Main, 3 pm to 5 pm.
Lush Garden activities on Feb 22-23 begin after the Camel Parade from 6 pm onwards. @ithra
Recommended: Camel Racing Beauty Pageants in Saudi Arabia | Richest Races
The Nejnaj Flea Markets
February 22-24 Riyadh, Jeddah, Taif, Dammam, Hail, Abha, Al Baha, and Tabuk
Get ready to see Saudi Arabia like never before. Nejnaj is a place where ancient flea markets come to life. Explore traditional Saudi garments and costumes, and taste the aroma of traditional Saudi coffee as history unfolds before your eyes.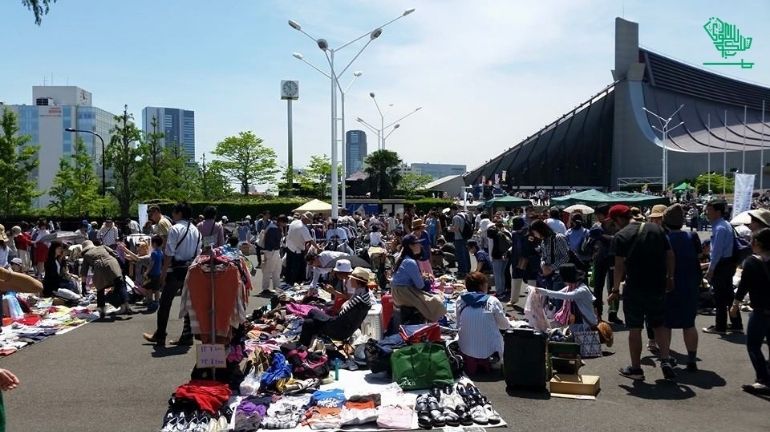 The Nejnaj event spread over five regions (central, eastern, northern, western, and southern) is held throughout the Kingdom. It includes a mini-art exhibition consisting of old photos of regions showing their ancient heritage and history during the Saudi state. Each region will also bring actors and storytellers.
Nejnaj, Feb 22-24, Various locations, 4pm onwards. Events.foundingday.sa
Participate in the Ithra Fashion Competition
Ithra February 22-26
Throughout history, humans have expressed themselves through art and fashion. Fashion is personal; it represents and expresses our personality. The Ithra Fashion Competition reflects Saudi style and textile design that reflects the Kingdom. The three-day fashion competition includes a fashion show.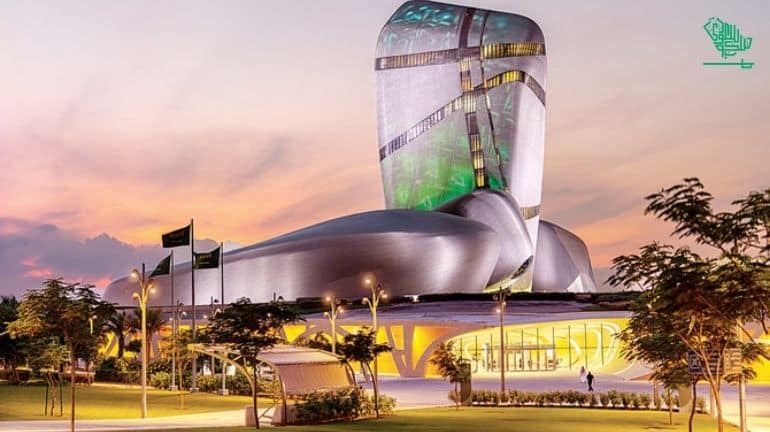 The Founding Operetta
Riyadh February 23
The musical performance "Founding Operetta" will take the audience through the history of the Kingdom the establishment and unification of the Kingdom. It will celebrate the founder and historical icons throughout three centuries in a musical led by Mohammed Abdo, Abdul Majeed Abdullah, Majed Al-Mohandes, Rashed Al-Fares, and Dalia.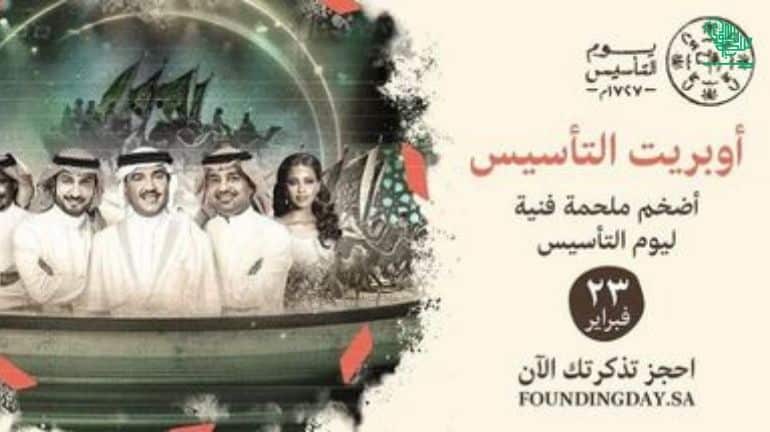 Mohammed Abdo Arena, Riyadh Boulevard, Feb 23, 10 pm to 11 pm. Events.foundingday.sa
The Founding Day Sky Show
Riyadh February 24
Riyadh's beautiful fireworks and aerial drone shows will be a night to remember as ten sky paintings magically blend with mesmerizing music turning Riyadh's sky into a canvas of light.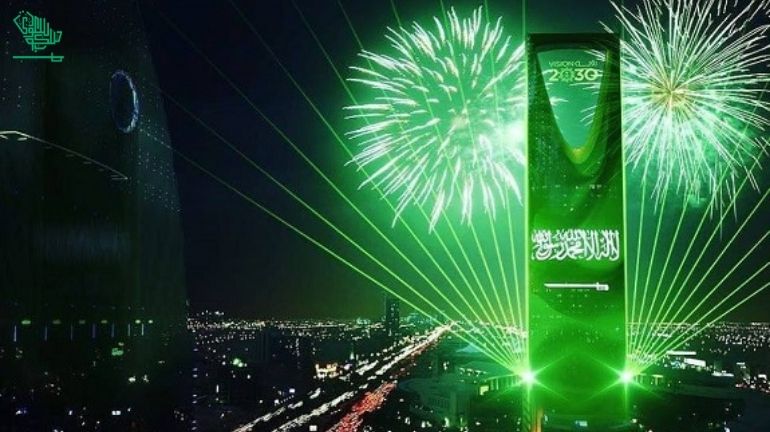 Founding Day Sky Show, Al Qirawan, Riyadh, Feb 24, 5 pm & 10 pm. Events.foundingday.sa
Recommended: Top 10 Fun Things To Do In Dubai
Ithra Poetry Night
February 24
Poetry lovers, rejoice. To celebrate Founding Day and to take pride in Saudi history, Ithra is holding a Nabati poetry evening with the poet Naif Saqer, one of the most prominent current Saudi poets.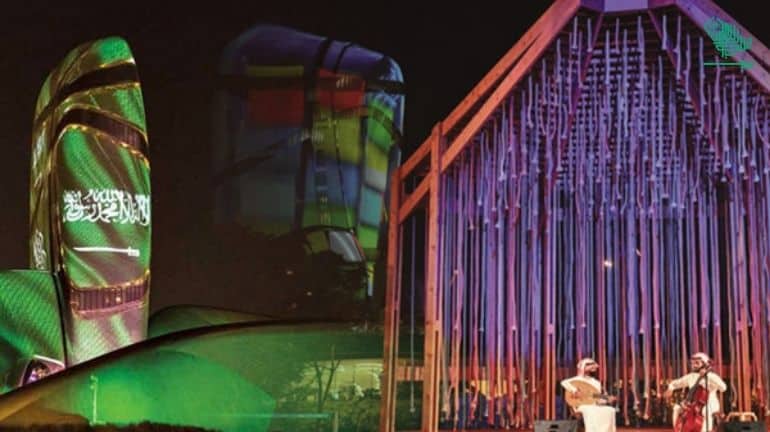 Poetry Night, Ithra Theatre, Feb 24, 7 pm to 8.30 pm. SAR75 per person. @ithra
Ascott Properties Special Staycation Offer for Founding Day
Valid until February 26 Locations: Al Khobar, Riyadh, Jeddah
To Commemorate the Saudi Founding Day, Ascott Limited offers guests up to 20 percent off on bookings rates at the following properties,
Ascott Sari Jeddah, Citadines Al Salamah Jeddah, Ascott Tahlia Jeddah, Spectrums Residence Jeddah. And the brand's luxury addresses, Ascott Rafal Olaya Riyadh and Ascott Corniche Al Khobar.
Recommended: National Anthem of Saudi Arabia
Indulge in a pampering retreat with world-class amenities and scenic views of the city center. You will enjoy the culinary heritage and stylish retail offerings the enriched city offers.
Ascott Rafal Olaya Riyadh, Ascott Sari Jeddah, Ascott Tahlia Jeddah, Citadines Al Salamah Jeddah, Spectrums Residence Jeddah & Ascott Corniche Al Khobar. The special offer is valid until February 26.