A Wave of Pakistani Journalists Fired as Imran Khan's Ousted From Prime Ministership
When TV anchor Imran Riaz Khan a Pakistani Journalist, lost his job at Pakistan's Samaa TV a week ago, he joined a growing list of journalists forced out of work due to political turmoil. 
Fortunately, Imran Riaz Khan has a YouTube channel with 2.6 million subscribers to fall back on.
Imran Riaz Khan carefully, during the past two years, cultivated his online viewership. He has racked up more than 650 million views on Pakistan's often combustible politics for his commentaries.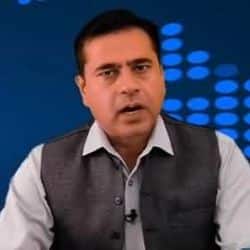 Views to his channel spiked as efforts to oust Pakistan's Prime Minister reached a frenzy. 
"I will talk, and I will say that which is right. The other day, the new government removed me from my position," Imran Riaz Khan told his viewers in a YouTube video posted on April 12. He has accused the new government of threatening to arrest him. "Don't expect me to be silent?"
Emails to the new government of the PML-N party bounced back, and efforts to reach it through social media also failed.
A new administration signifies turmoil in Pakistan's punchy media world. The opposition, accused of buying out government members, succeeded in unfairly ousting Pakistan's Prime Minister Imran Khan.
Imran is a charismatic former cricket star and Pakistan's most popular politician. Imran Riaz Khan and other TV presenters who reported the opposition's bribes to switch loyalties found themselves out of jobs.
However, rather than dusting off their resumes, Pakistani's TV journalists turn to YouTube and other online platforms to connect to the country's growing number of internet users.
They will have plenty to talk. Pakistan has been in upheaval since Khan's questionable removal from office. Last week, spontaneous protests broke out across 50 cities in Pakistan.
Former Pakistan's Prime Minister held public rallies of his supporters in Peshawar and Karachi, with reported millions in attendance.
123 members of his political party resigned from the National Assembly; Khan's party is the largest in the country's parliament.
Continued unrest appears likely, furnishing material for news presenters who have relocated to online platforms like YouTube.
Journalists and commentators using the internet to reach an audience aren't unique to Pakistan. In Nicaragua, Confidencial was forced off-air last year but developed followership of 350,000 on YouTube.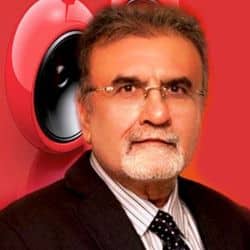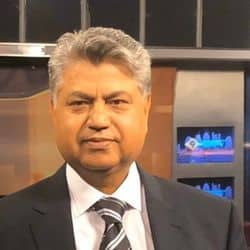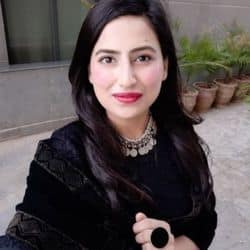 However, the trend in Pakistan is pronounced, the fifth-most populous country in the world. Television presenters, including Nusrat Javed, Murtaza Solangi, and Maleeha Hashmey, have lost their positions based on their reporting and viewpoints.
How do They Control The Media?
Talat Hussain, a former anchor of Geo News, says the new government buys lots of ads to project its initiatives to the people.
At the same time, it can pull ad money from channels, forcing them to take independent anchors off-air.
Rise of The Internet in Pakistan
Though television remains widespread, people are increasingly coming online because of smartphones. Over a third of Pakistan, about 83 million people, are online, and internet use grows fast.
TV presenters turning to online platforms are receiving large audiences.
Essa Naqvi started his YouTube channel in January 2020 and has developed an audience of 116,000 subscribers. Essa Naqvi, in the past, reported for two of Pakistan's biggest TV channels.
"What's strange is, more people know me from my YouTube channel," Naqvi said.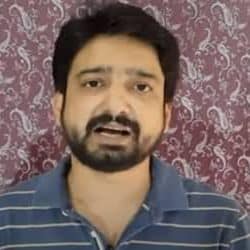 Part of the appeal may be that Naqvi's videos are in Urdu, drawing viewership from more than 9 million Pakistani ex-pats.
About 60% of his viewers are outside Pakistan, with the US being his most significant market. The UAE, Saudi Arabia, the UK, and India are also big markets for him.
News on YouTube is a mixed bag. Journalists can quickly find their content demonetized when discussing sensitive topics, cutting their revenue.
YouTube has also been a source of misinformation, prompting over 80 fact-checking organizations to ask YouTube to do a better job of moderating its content.
The video platform tries to balance free expression by content creators with the requirements of advertisers, said the company in its statement.
The company says it permits full monetization when news or educational context are discussed. It acknowledged that its algorithmic content moderation could make mistakes and said it would enable video-makers to request a human review.
Lack of Editorial Oversight
Not all YouTube news channels have the same experience and training as Naqvi and could lack the editorial checks placed at print or television organizations.
Haqeeqat TV, for example, doesn't identify or show its presenter. It often leans into a tabloid presentation of images and videos narrated with talking points.
Haqeeqat TV declares it's a legitimate news outlet and claims that other prints and electronic publications quote its stories when it breaks the news.
"Our content is checked. Our team confirms the sources," a representative said on Twitter.
Pakistani journalists Sajjad Malik wrote a thesis on the effect of media on Indian and Pakistani relations.
Malik says the adoption of YouTube is good for journalists removed from their jobs, but it could be bad for journalism. The country's YouTube presenters need to create an all abiding standard.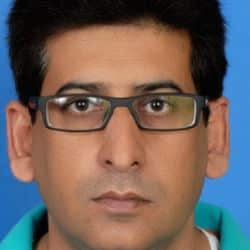 "If you give people trash, then you're not going to survive, and ultimately it will bring a bad name for journalism," Malik said.