Riyadh – The Riyadh Season festival began on Oct. 20 and created over 122,000 jobs and has so far brought in 4.5 million visitors within a period of one month.
The Riyadh Season 2 has so far seen an unusually high footfall for the event. The visitors to the event included citizens, residents, and tourists from within the Kingdom and internationally. As a result, the festival has been instrumental in creating 37,000 direct jobs and 85,000 indirect jobs.
You may also like to read about: Festive Saudi – The festivals and Celebrations
General Entertainment Authority chief Turki Al-Sheikh, in his Twitter statement, released the details of the record number of visitors to the event.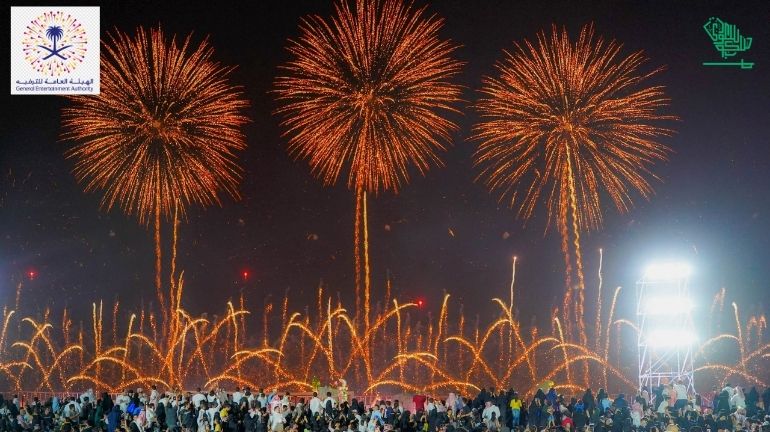 The visitors included 3.6 million from the city of Riyadh, 620,000 visitors from different regions of the Kingdom; while the number of visitors from the Gulf countries reached more than 163,000; and the number of visitors from other countries of the world exceeded 145,000.
The number of tourist visas issued to 104 countries worldwide for the season has exceeded 40,000. Britain has the number of visitors among these countries with more than 9200 visitors. The United States of America followed with 9,000 visitors 3300 tourists from France visited the event; as did 2900 Canadians and 2300 Italians.