Under the direction of King Salman and Crown Prince Mohammed Bin Salman, an air bridge has been established to deliver crucial aid to those impacted by the devastating 7.8-magnitude earthquake in Turkey.
In response, Saudi rescue and medic teams arrived in Adana, Turkey, on Thursday (9th Feb 2023). As reported by Al Arabiya. Later that same day, a second aircraft landed at Adana Airport carrying 98 tonnes of relief supplies, including food, tents, and medical aid.
The massive earthquake that struck both countries has claimed over 16,000 lives.
On Monday, the quake and it's subsequent almost equally powerful aftershock caused thousands of buildings, including hospitals, schools, and apartment blocks, to collapse. It has left countless people homeless and injured tens of thousands in Turkey and northern Syria.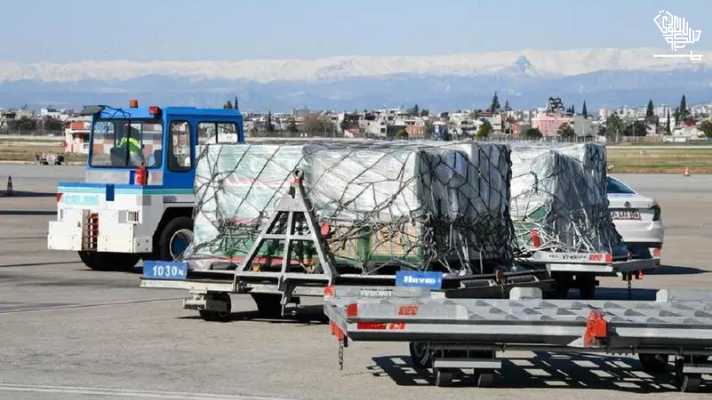 The Kingdom is also accepting donations through its "Sahem" program. Which had received $16.5 million (62 million Saudi riyals) by Wednesday (8th Feb 2023)
The earthquakes in Turkey and Syria have caused widespread destruction and left countless people needing support and aid. In the wake of this tragedy, we must come together and offer support to those who require assistance.
How to Help People of Turkey and Syria in Earthquake Disstart
Support the relief effort through the Seham program. We urge our readers to donate, no matter the amount. It can significantly impact the lives of those affected by earthquakes. 
Together, we can show our brothers and sisters in Turkey and Syria that they are not alone. Together we stand with them in their time of need.
Move towards creating a meaningful and positive difference, and donate now through the Seham program. Let's come together and show the world the power of unity and compassion.