BANJUL — The Saudi Fund for Development (SFD) delegation has wrapped up a visit to the Gambia; after inaugurating a $31 million SFD-funded project to rehabilitate and develop Banjul International Airport. This fund will help raise the airport's operational capacity by 43 percent, enhance the prospects for economic exchange; and improve the living standards of more than two million beneficiaries.
SFD CEO, Sultan bin Abdulrahman Al-Murshed, and the Gambian Vice President Isatou Touray; laid the foundation stone for establishing a VIP lounge at the airport; worth $10.5 million, to provide the necessary infrastructure to host official delegations and hold international conferences. Also, a $50 million road infrastructure project in Banjul, covering 51 km of main and sub-main roads, will help address traffic congestion in the Greater Banjul area.
You may also like to read more about : Saudi Arabia's race to become a tech hub
On the sidelines of the visit to the Gambia, the delegation visited several SFD-funded projects in the capital; and visited the permanent academic complex of the University of The Gambia; which the Saudi Fund for Development contributed to financing with financing an amount of $10 million.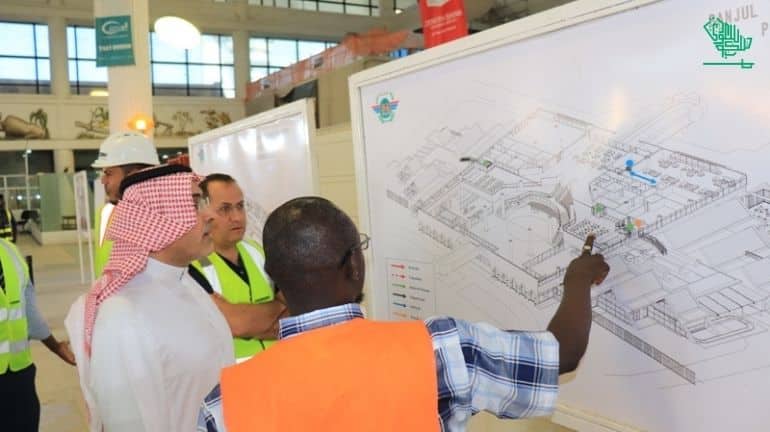 The delegation also visited the $11 million grant Saudi Program for Well Drilling and Rural Development in Africa project – Phase V – in the Gambia, funded by the Kingdom through SFD, benefiting more than 100,000 people.