Riyadh – On Sunday, the Ministry of Education and the Ministry of Health announced the resumption of in-person attendance for all students, male and female, attending primary and kindergarten classes.
Classroom attendance in schools will resume for all students under the age of 12 years; beginning Sunday 20/6/1443 AH, corresponding to January 23, 2022 AD; this includes all students in the private, government, international, and foreign schools.
Recommended: Top 5 Best International Schools in Madinah
Additionally, according to the statement, students who cannot attend for health problems are excluded from the decision; and can continue pursuing education through remote learning via various platforms.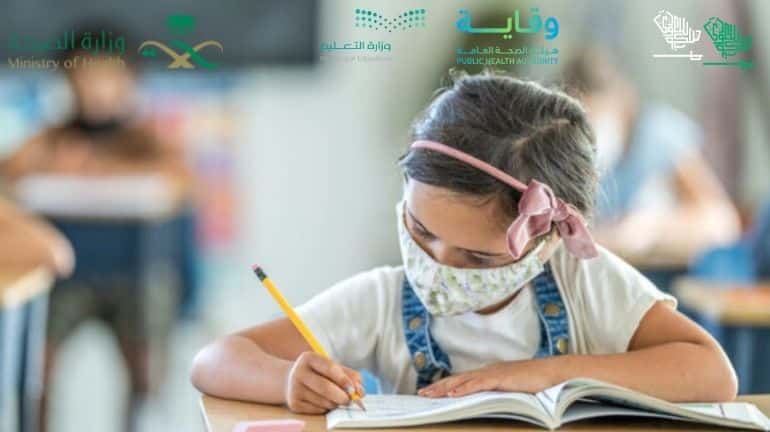 The decision resulted from the success achieved by Saudi Arabia's Ministries of Education and Health; and the Public Health Authority "Weqaya" in achieving; and implementing preventive protocols for the safe attendance of the intermediate and secondary levels.
The Ministry of Education confirmed all schools will implement the health precautions and procedures approved by the Public Health Authority "Weqaya."
The two Ministries have thanked the families for their efforts to follow up their children's Primary and Kindergarten education; and health during the remote learning period and stated the ministries are looking forward to continuing their efforts during the return to school.