Residents and visitors flocked to Jebel Al Lawz to experience this wonder of nature. Snowfall had blanketed parts of the Saudi north-western city of Tabuk on New Year's Day, and many visitors shared footage of them enjoying their experience online.
People flocked to Jebel Al Lawz as snow began to fall in most areas and the extreme weather conditions led the security forces to close the road leading to the site as thousands of residents and visitors had arrived to enjoy the snowfall and temperature below 0°C.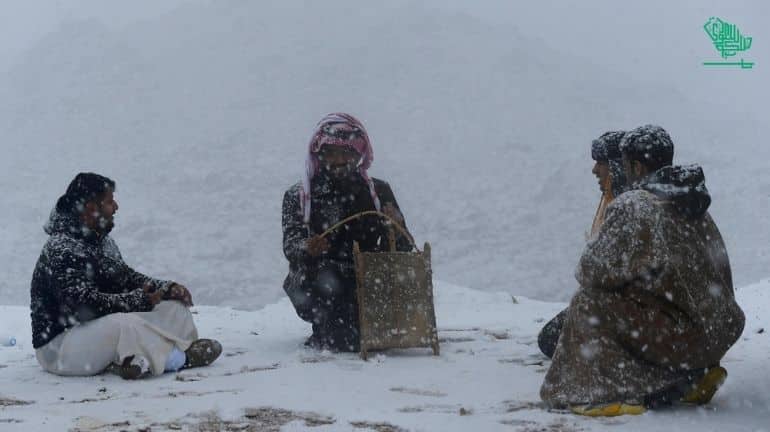 Saudi Arabia's Civil Defense had urged visitors and residents of Tabuk to be careful on the roads due to low visibility.
Recommended: The 8 Coldest Winter Places in Saudi Arabia
Jebel Al Lawz mountain in the northwest of Saudi Arabia lies near the Jordanian border in the Tabuk province, about 200 kilometers northwest of Tabuk city center.
Simultaneously, Saudi Arabia's National Center for Meteorology had announced expected thunderstorms accompanied by showers and hail in Makkah, Riyadh, Al Bahah, Al Qassim, etc.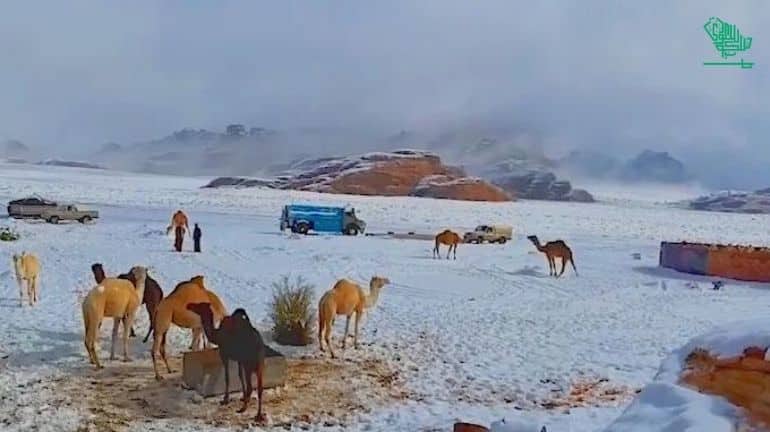 Snow had covered parts of the kingdom's northern cities last year. However, the last time Saudi Arabia experienced so much snowfall was in 2018, when locals and tourists came out for fun in snow, activities such as riding sleighs and snowball fights.