Table of Contents
Mandi rice, a delicacy that's been around for centuries and is still popular today, comes in wide varieties. It's a traditional dish that is thought to have originated in Yemen. Later, it gained popularity in various Gulf countries, including Saudi Arabia.
Mandi restaurants are widely available all over Saudi Arabia. Specially Jeddah has some highly recommended Mandi Restaurants.
Mandi is made with rice, spices, and meat and served with tzatziki (a yogurt-based sauce) or Daqoos, a spicy tomato chutney.
If you're searching for the best mandi place, navigating through a list of places without help from the internet can be difficult.
So here are our top 5 picks for the best places to eat Mandi in Riyadh, Saudi Arabia
Suhail Arabic Restaurant (سهيل)- Riyadh
Suhail is a fine-dining restaurant that serves authentic Arabian dishes with a modern twist. The Restaurant's menu features innovative and creative cuisine from Saudi heritage.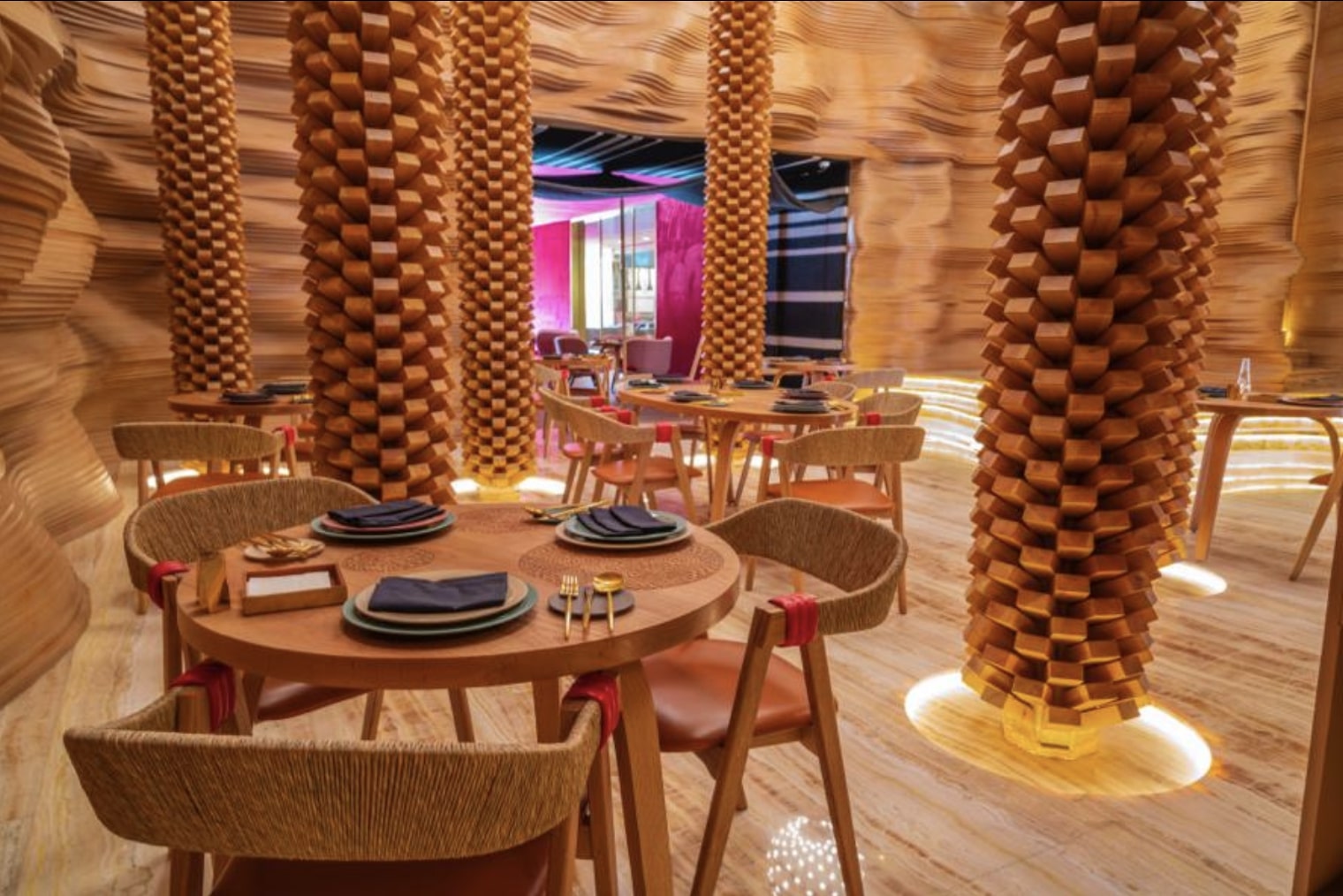 The interior decoration is themed on a luxurious oasis in the desert, with palm trees and tents as decorations. Suitable for indoor and outdoor seating and serves a private party room that can fit up to 15 people.
The Restaurant offers guests a pleasing plate of dry qirsan with sauce for dipping and dessert–a Loqimat–at the end of the meal.
It's an excellent place to try authentic Mandi with a touch of luxury in Riyadh.
Services Available: Reservations, Seating, Table Service, Takeout, Private Dining
Timings: All days 12:30 pm – 12:00 am
Al Nadeg (مطعم الناضج)– Riyadh
Al Nadeg is a traditional and classical Saudi and Yemeni cuisine for which you must eliminate prejudices. You must be prepared to sit on the floor and eat with your hands.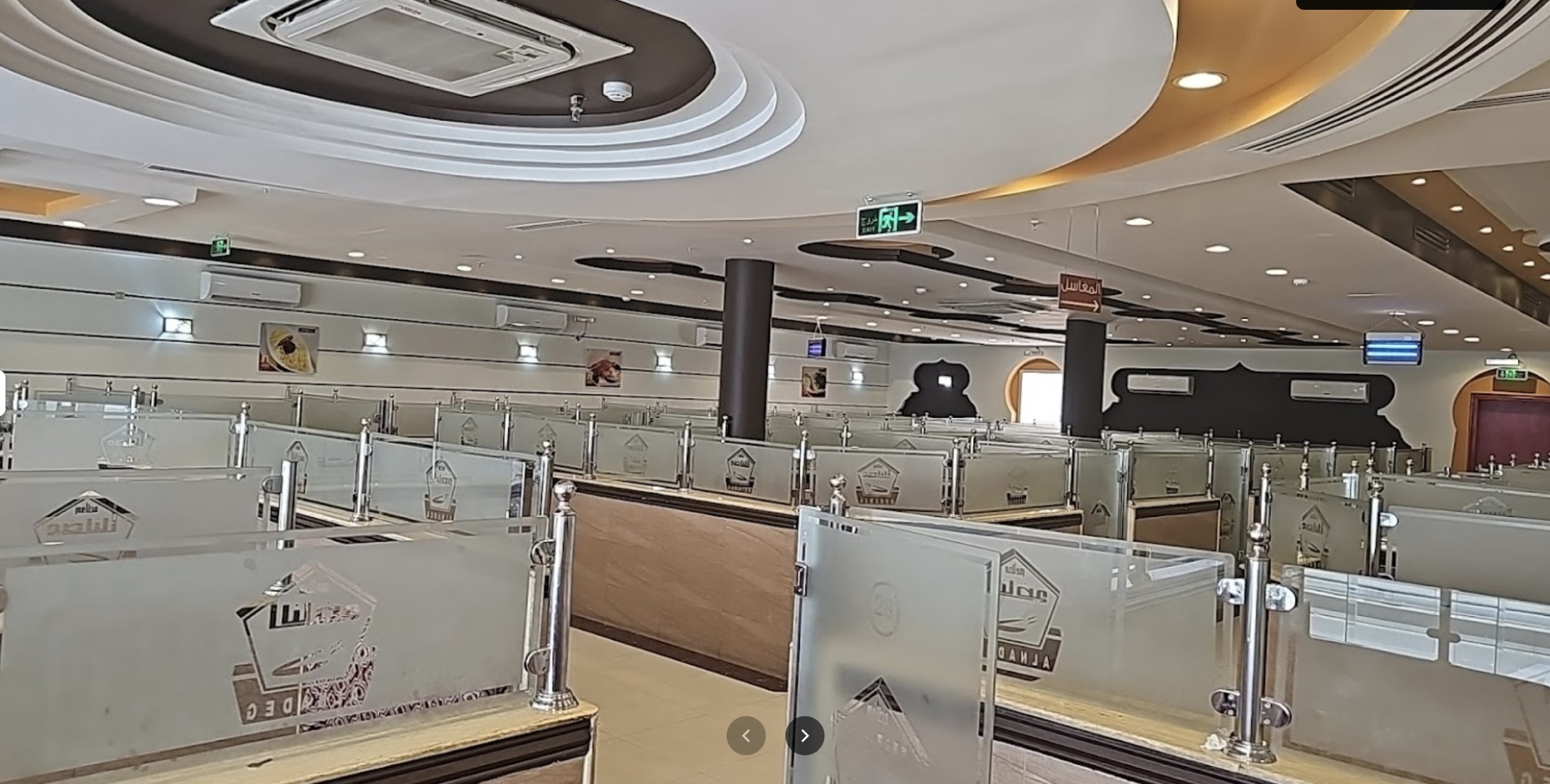 The entrance of the Restaurant is a takeaway with a constant flow of customers. It might be a little to look at furnishings-wise, but this uncut gem indeed produces the goods regarding the food. Simple, effective, and one of Riyadh's best places for traditional Mandi fare.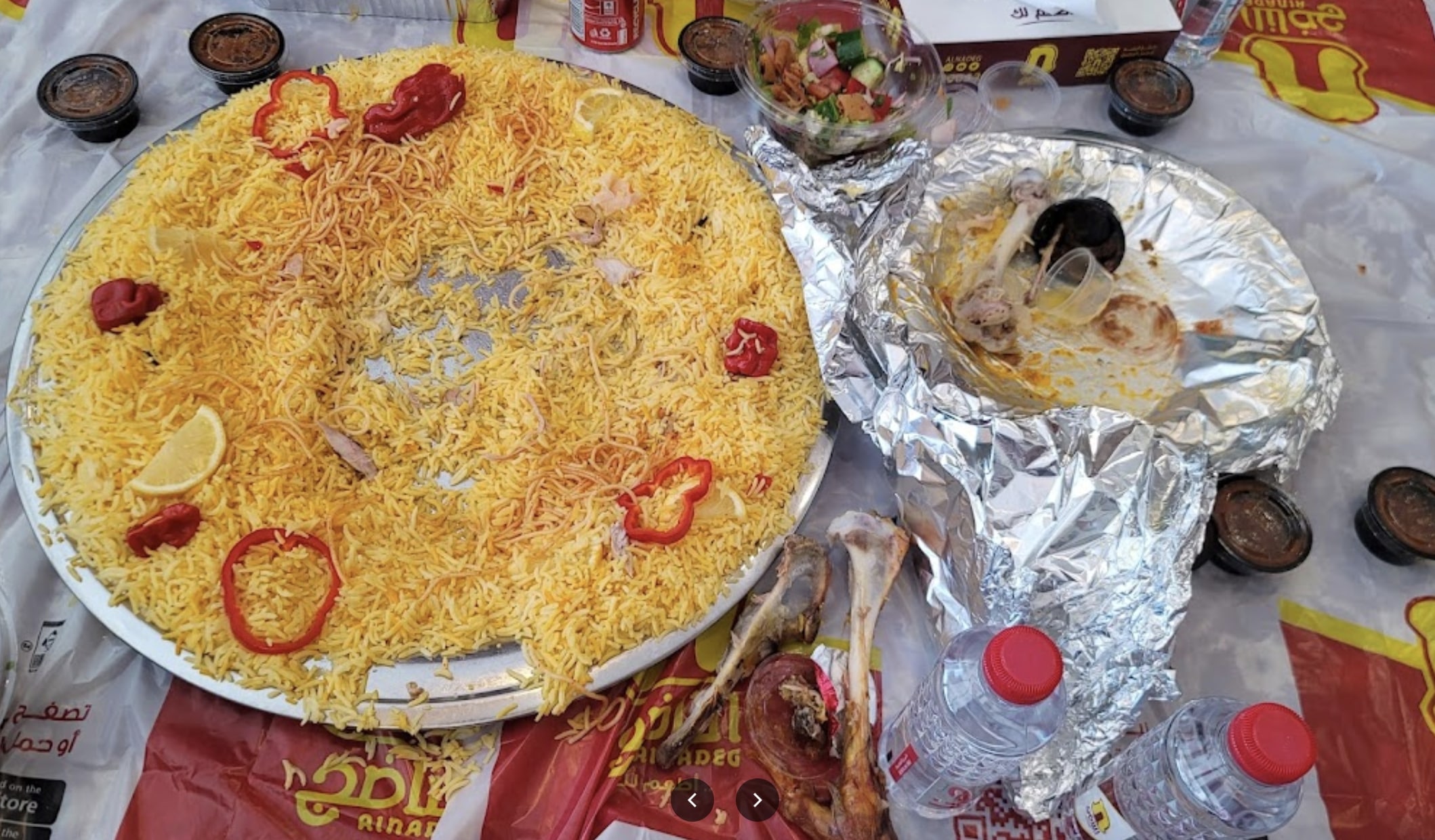 The staff strives to ensure that your visit is pleasant from beginning to end by providing friendly, attentive service.
Services Available: Table Service, Delivery, Takeout, Reservations
Timings: All days, 11:00 am- 1:00 am
Kabsat Arabic Restaurant(مطعم كبسات للأكلات الشعبية) – Riyadh
Kabsat Arabic Restaurant is a trendy and incredible place where many people enjoy dining.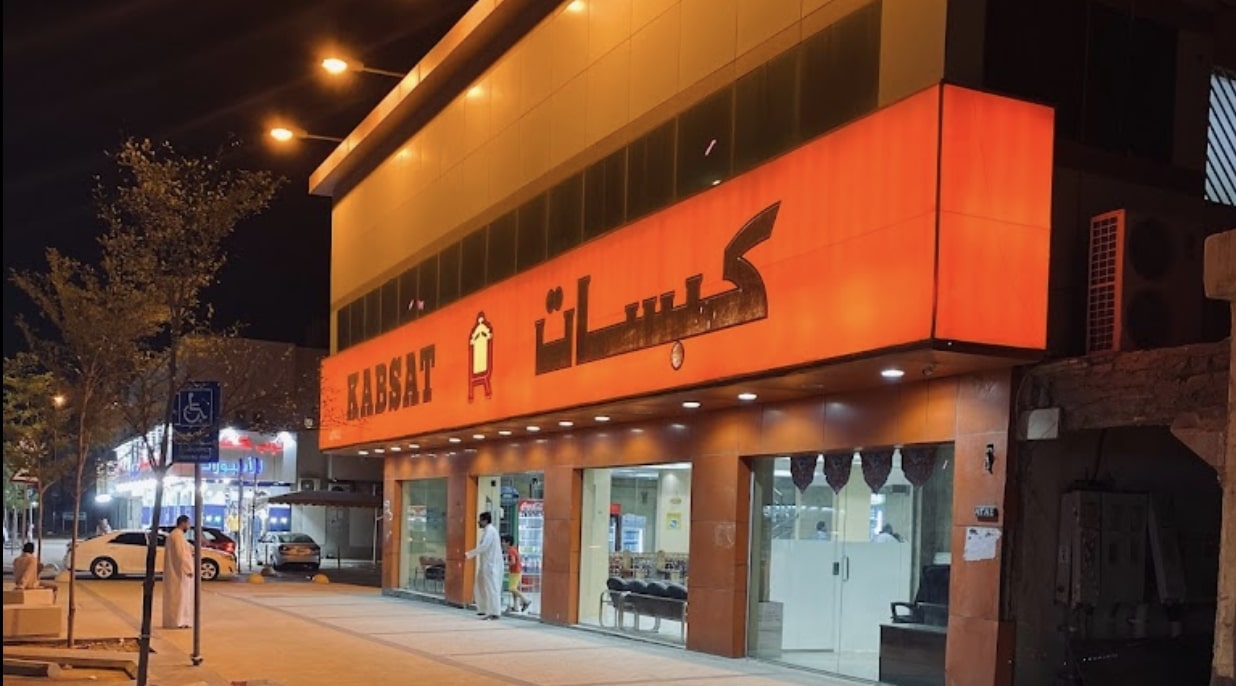 The Restaurant serves a wide selection of authentic, traditional Arabian dishes created with fresh ingredients to make them taste as "Heavenly" as possible.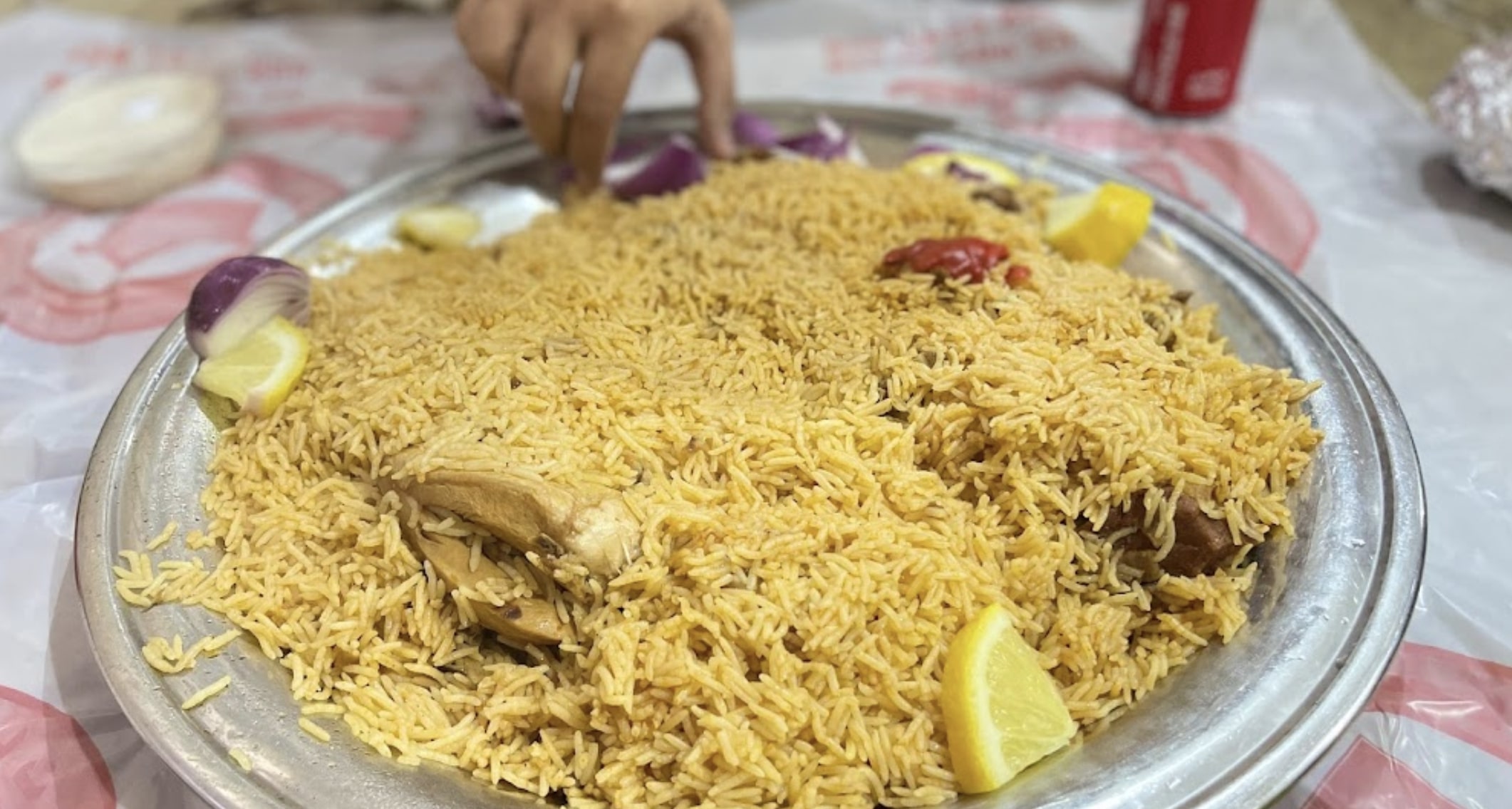 The Restaurant has a variety of menus for all tastes, including traditional Arabic dishes. It is an ideal choice to enjoy the most delicious Mandi.
Services available: Dine-in · Kerbside pickup · No-contact delivery
Timings: Monday – Friday: 12:00 pm – 1:30 am
Saturday: 12:00 pm – 1:00 am
Sunday: 9:00 AM – 12:30 AM
Al Romansiah( الرومانسية ) – Riyadh
Al Romansiah is a famous traditional Arabic cuisine that serves almost all major Arabian Gulf dishes. They have multiple outlets spread all over Riyadh.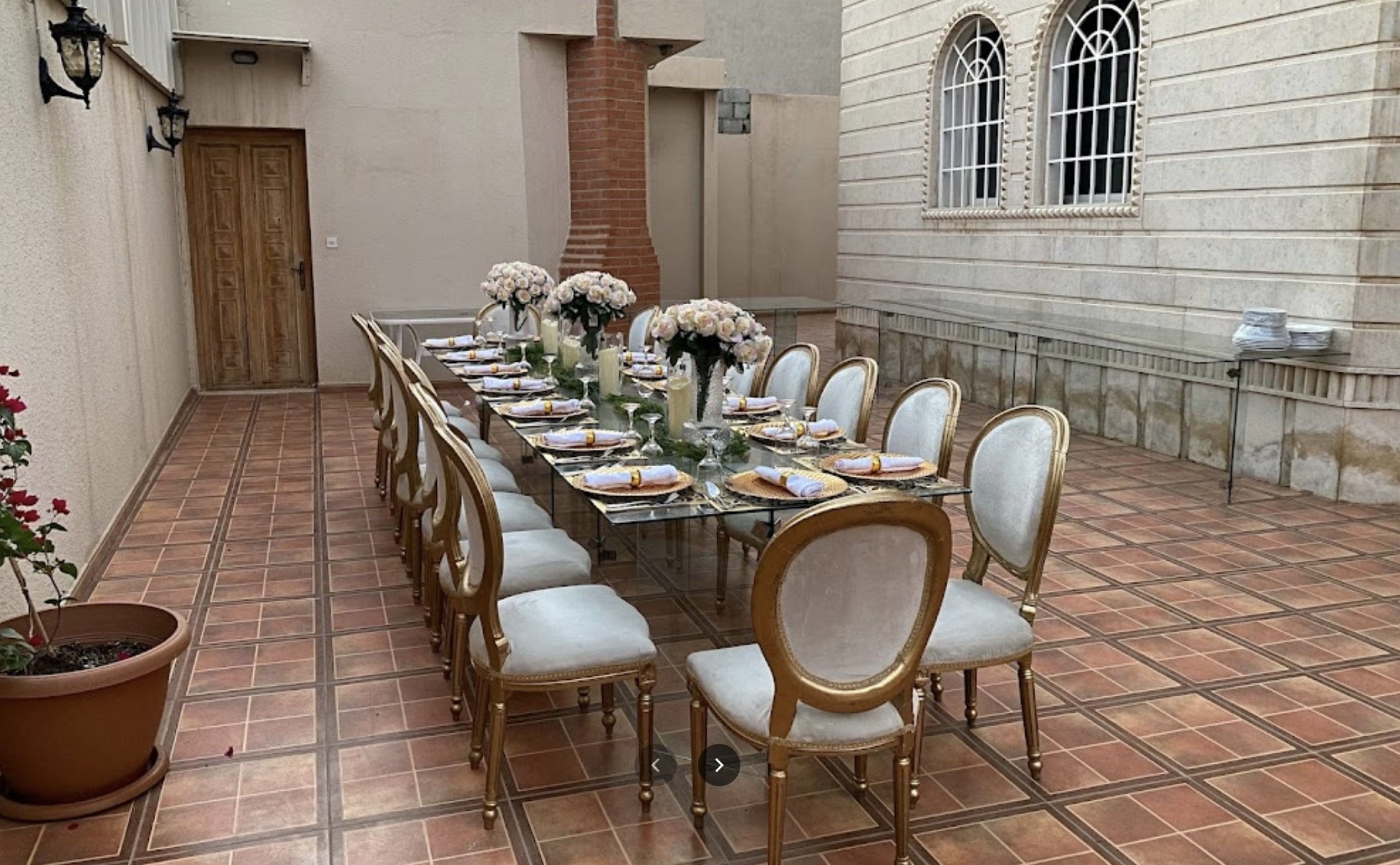 They should be considered one of the best Saudi restaurants in Riyadh as they serve various chicken dishes, madfoon, and mandi specialties pleasing to the palate.
It has two floors, a first floor for singles and a second floor for families. There is also an elevator to the second floor. You can also use their mobile application to pre-order online for takeout or delivery.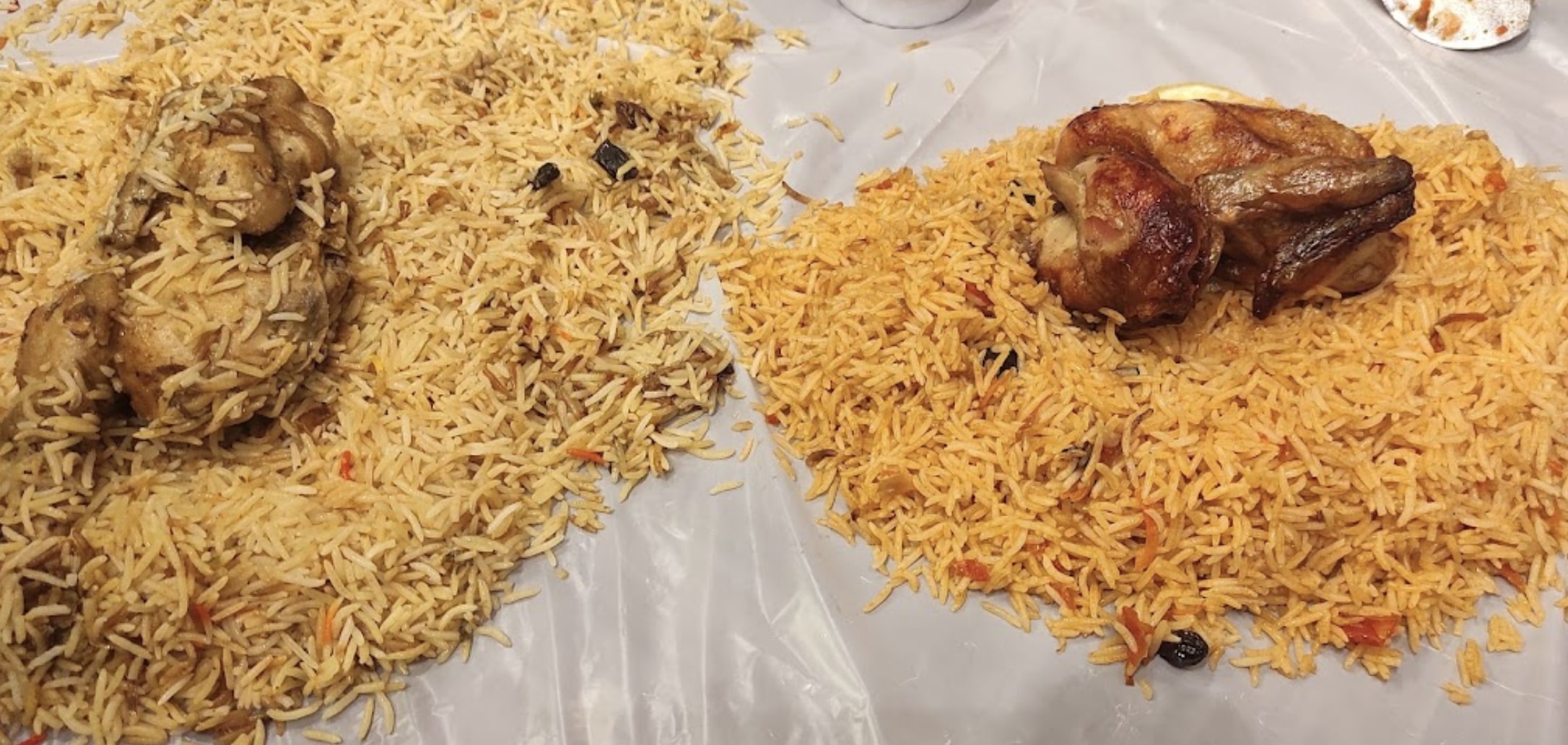 You can download their mobile apps and order with ease. Visit the website mentioned below to download their apps.
Services Available: Dine-in, Takeaway, No contact delivery, Wheelchair Accessible
Timings: All day, 10:30 am – 1:30 am
Website: https://new.alromansiah.com/
Al Saddah Restaurant(مطاعم السدة) – Riyadh
The mission of Seddah has always been to provide Riyadhi folk with authentic tastes of the kingdom's fine food. It offers a range of traditional flavors, cooked to perfection and served in a unique style.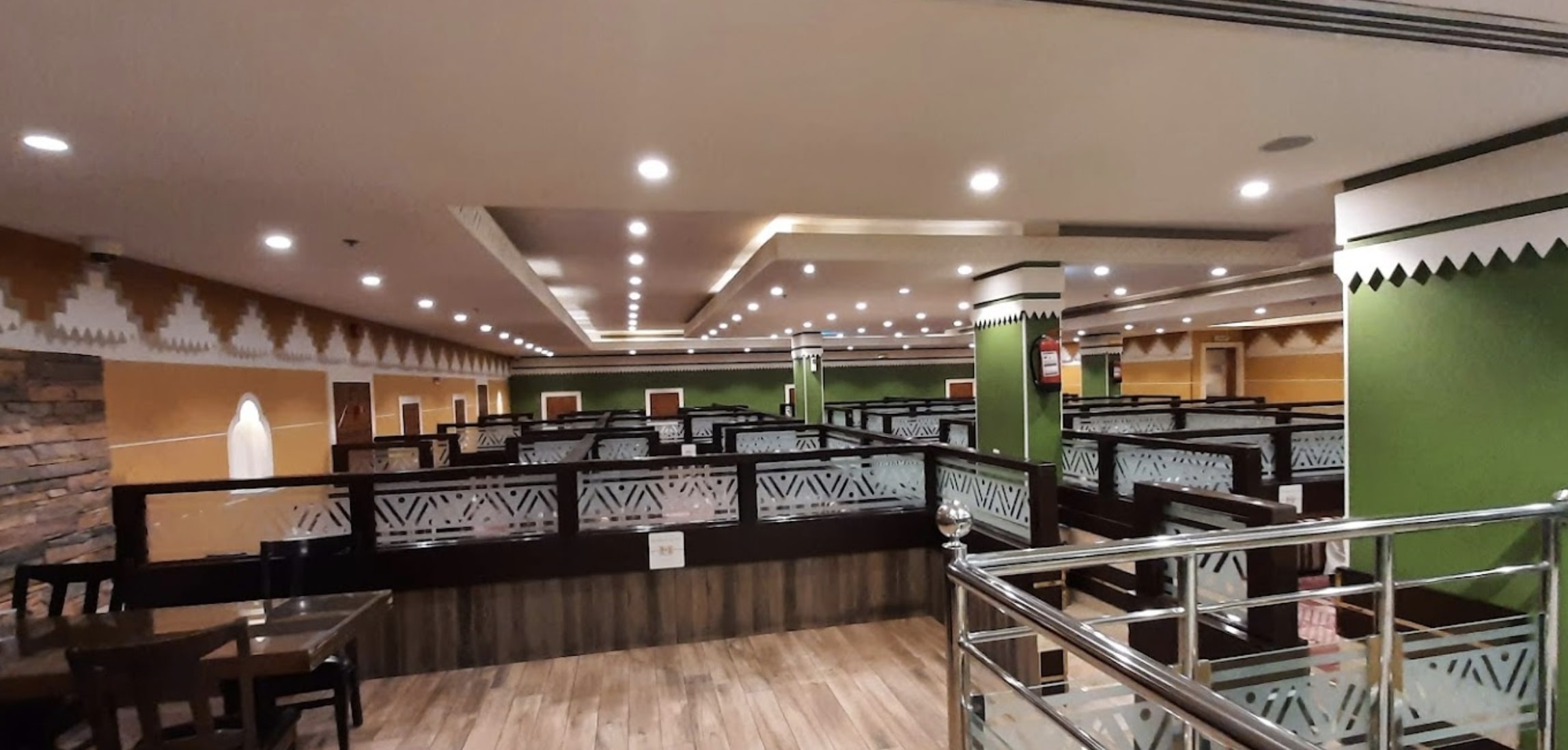 Their food is made with natural ingredients and prepared by talented chefs who care about their dishes as much as you do.
It is famous for its Mandi chicken and Madghoot chicken.
Al Seddah Restaurant has 5 branches—three in Jeddah and 2 in Riyadh.
Services Available: Dine-in, Takeaway, No-contact delivery
Timings: Saturday to Friday: 11:00 am – 01:00 am
Website: http://www.alsaddahrest.com/