At the end of the 19th century, when much of the Arab World belonged to Europe, Western countries used to film in Arab or collaborate with Arab people (actors).
Arab cinema was mainly an imitation of Western cinema. Films by the Lumiere brothers were first screened in 1896 in Egypt. The first cinématographe was also established in the same year, 1896, in Algiers.
Egypt is a pioneer in Middle Eastern Cinema, producing over 25000 feature films.
In other places in North Africa and the Middle East, TV shows or film production was scarce until the late 1960s and early 1970s.
Middle Eastern cinema collectively includes the film industries of Egypt, Lebanon, Syria, Iraq, Kuwait, Algeria, Bahrain, UAE, Oman, Palestine, Qatar, Saudi Arabia, Somalia, Sudan, Libya, and Yemen.
Let's go through the top ten male actors in the Arab world.
Ahmed Helmy
Born on November 18, 1970
From: Banha, Egypt
Zodiac Sign: Scorpio
Years Active: 1993- Present
Popular As: Actor, Television Presenter, Film Producer.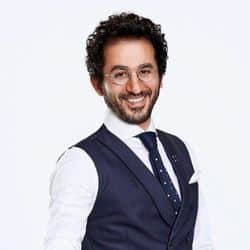 Ahmed Helmy started his career in 1993 with the children's Leib Eyal program.
In 1998, he made his first big-screen appearance. He was spotted in the film 'Aboud Ala El Hedoud (Aboud at the Frontier)' after which he quickly made a jump to leading roles in films such as Omar 2000, El Nazer (The Headmaster), El Selem We Al Tho'ban (Snakes And Ladders).
Helmy was famous for his fast thinking and was widely known as a brilliant comedian.
In 2007, he topped the Egyptian comedian market in several audiences and revenue, primarily due to his successful movie, 'Keda Reda.'
Helmy is also an ambassador for the United Nations World Food Program (WFP) to promote its "Food for Education" project.
He has won several awards, including the Damascus International Film Festival Award for Best Actor. He also participated as a judge in 'Arab Got Talent.
Helmy is also the author of the book 28 Harf.
He was diagnosed with cancer and got treatment in 2014 by removing the tumor from his back muscle.
Family: Helmy married fellow actress Mona Zaki, and they have a daughter.
Followers: Total Social Media Followers: 19.55 Million
Adel Emam
Born on: May 17, 1940
From: Mansoura, Egypt
Zodiac Sign: Taurus
Years Active: 1962- Present
Popular As: Acting Comedian Philanthropist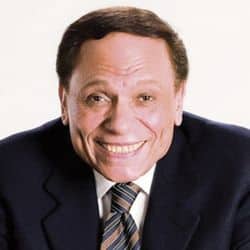 Adel Emam is the most iconic and famous comedic actor in Egypt and the Arab world.
He is a television, film, and stage actor and primarily started as a comedian but has starred in more serious works.
His career started in 1962 while he was still a student and began working in TV plays.
In the following years, he acted in well-received plays like "Al Bijamma Al Hamra" (The Red Pajamas), "Fardet Shamal" (Left Shoe), and "Gharammiyat A'feefy" (A'feefy's Love Affairs).
His hit play in the 1970s was "Madrassat Al Mashaghbeen" (Mischief at School), screened from 1971 to 1975.
He thrived in "The Yacoubian Building," the highest-budgeted film in Egyptian cinema that depicts modern Egyptian life in an old residential building.
He also won the award for the Best Actor for the year 2006.
In Cairo Film Festival 1995, he won The Best Actor Award "The Terrorist" from the Cairo Film Festival.
Adel Emam has also won A Lifetime Achievement Award from the 2008 Dubai International Film Festival and A Creative Achievement Award in the first edition of The El Gouna Festival for 2017.
He earned a massive following and worldwide reputation through addressing social and political issues in his films and television.
His famous movies "Terrorism and the Kebab" in 1992 and "The Terrorist" in 1994 had religious extremism and terrorism. Because of this, he was sentenced twice to jail.
He continued to present successful movies. In January 2000, Emam was appointed a UNHCR Goodwill Ambassador.
Ahmed El Sakka
Born on March 1, 1973
From: Cairo, Egypt
Zodiac Sign: Pisces
Years Active: 1987-present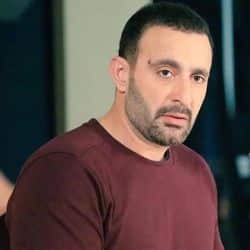 Ahmed El Sakka, the son of theater director Salah El Sakka, began his career immediately in Egyptian mini-series after graduating from the Egyptian Academy of Arts.
He started from television and took part in the series:
(Al Nawa),
(Ali Baba was Al Arbain Harami),
(Nisf Rabie Al Akhir),
(Min Al Lazi La Yohib Fatma),
(Hilm Al Janoob) and
(Al Zawag Ala Waraq Solivan).
He also played in Afrooto and Kedah Okay and won the Best Actor award at the Cairo Film Festival for his role in 'Africano.'
El-Sakka made his breakthrough role in the Egyptian comedy films An Upper-Egyptian at the AUC (1998) and Hamam in Amsterdam (1999).
But he was known for action roles and performing dangerous scenes without any retake.
He also starred in the romantic comedy Short, Fanelah & Cap (2000), the adventure film Africano (2001), and the action films Mafia (2002), Tito (2004), and Italy War (2005).
El-Sakka became famous as one of the best action actors in the history of Egyptian cinema.
His most famous movie, Mafia, was a big success. It grossed over 14 Million EGP in the Egyptian Box Office.
Family: He married Maha Al-Saghir. The couple has three children.
Followers: Total Social Media Followers: 14.96 Million
Mohamed Sobhy
Born on March 3, 1948
From: Cairo, Egypt
Zodiac Sign: Pisces
Years Active: 1975-Present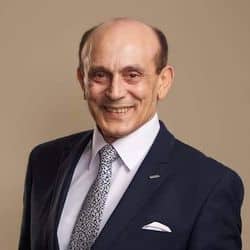 Mohamed Sobhy is an Arab Egyptian actor, director, and writer who graduated from the Higher Institute of Dramatics Arts.
His artistic talent first appeared during his final exam in 1967 when he played Hamlet.
He graduated with honors and was subsequently appointed demonstrator at the institute.
After years, he played minor roles with famous artists in stage plays. Moreover, in the early 1980s, he founded the band (Studio 80) with his friend and classmate.
They also presented several plays together through which they had great success, like Hallucinations, The Savage Man, and Point of View.
He also presented successful series, including The Journey of a Million, Wanis's Daily Life (8 seasons), and Horseless Knight.
Until the early 1990s, Shobhy starred in many films but stopped working in films to focus on theater and television.
Family: Mohamed Sobhi married Niveen Ramez.
Followers: Total Social Media Followers: 7.15 Million
Karim Abdel Aziz
Born on August 17, 1975
From: Cairo, Egypt
Zodiac Sign: Leo
Years Active: 1978-Present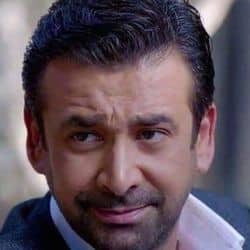 Karim Abdel Aziz is the son of instructor Mohamed Abdel Aziz, who has a great heritage in Egyptian cinema.
He is also the nephew of director Omar Abdel Aziz.
Because he was already familiar with the occupation and the environment where he grew up, it was easy for him to choose his acting career.
Karim joined the High Institute of Cinema in 1994. He graduated from the Academy of Arts in 1997 as an assistant director for a brief period until he was tempted by the sensation of being in front of the camera.
By then, he decided to enter the world of acting.
Once he got his chance to act with the director Sherif Arafa, he decided to switch to acting instead of directing.
Then Samira Ahmed chose him for a TV drama, and it was his real kick. That's when he showed his talent and great sense of humor.
Afterward, he got a reading role in "Leeh Khalletny ahebbak."
Family: Karim married Heidy Sorour in 2005 and has two children.
Followers: Total Social Media Followers: 5.9 Million
Mohamed Ramadan
Born on May 23, 1988
From: Qena, Egypt
Zodiac Sign: Gemini
Years Active: 2004–present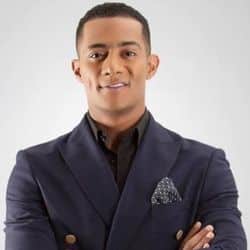 With a successful acting career in films and series, Arab Egyptian Actor Mohamed Ramadan is also famous for singing, rapping, dancing, and producing.
He has now become a very famous, prominent Egyptian pan-Arab world singer.
His songs have a large following in the Arab world. He collaborated with many famous singers, including French singers and rapper Gims.
Ramadan began acting while in school, and after school, he started his career with minor TV roles like 'Cinderella.'
He gained his most significant break when he offered Yousry Nasrahalla's Ehky Ya Shahrazad. He hasn't looked back since then.
Mohamed has worked in many films, including Abdo Moutta, El Almany, Hasal Kher, Shad Agza, and El Diesel.
Moustafa Shaban
Born on May 19, 1970
From: Cairo, Egypt
Zodiac Sign: Taurus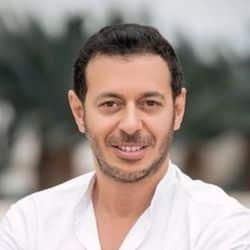 Mostafa Shaban received his bachelor's degree from the Media Faculty at Cairo University 1975.
Mostafa had directed some college productions while as a student.
In his stage acting debut, Shaban appeared alongside Mohamed Sobhy in the production "Bil'arabi al-Faseeh" ("In Standard Arabic").
There are a total of nine movies by Mostafa Shaaban.
He received the award for best Arab actor from the Film Association for his role in "Fatta men Israel" ("A Girl from Israel").
He also received an award for "Al-Sharq" ("The Orient") from the Alexandria Film Festival.
Mohamed Henedi
Born on February 1, 1965
From: Giza, Egypt
Zodiac Sign: Aquarius
Years Active: 1978-Present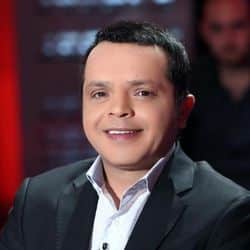 Henedi is an Arab Egyptian comedian actor who has a cinematic bachelor's degree.
He started his career in 1991 with brief appearances in theaters and cinemas.
He greatly succeeded in two films, "Esma'eleya Rayeh Gaii" and "Sa'ede Fel Gam'a Al Amrekya."
Mohamed Henedi also dubbed the voices of Timon, Mike Wazowski, and Homer Simpson for the Egyptian versions of The Lion King, Monsters, Inc., and The Simpsons, respectively.
Family: He married Abir Al-Sery Modif Al-Asaad. They have three children.
Followers: Total Social Media Followers: 7.22 Million
Mohamed Emam
Born on September 16, 1984
From: Cairo, Egypt
Zodiac Sign: Virgo
Years Active: 1989-present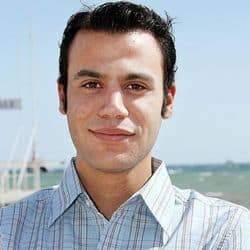 Emam, the son of a prolific Arab Egyptian actor and brother of a director, Rami, is widely known for his career in the Egyptian film business.
He graduated with a degree in acting from the American University in Cairo.
Mohamed Emam became famous after appearing in the films Saa'a wi Nos (2012), Captain Masr (2015), and Gahim Fel Hend (2016).
He also starred in various Egyptian TV series, including Naji Attallah's Squad, Khotot Hamraa, and Saheb El Saada.
Earned an Alexandria Film Festival award in 2008 for his work on the film Hassan and Marcus.
Family: He married Nurat Talaat.
Followers: Total Social Media Followers: 8.82 Million
Hassan El Radad
Born on: May 1, 1984
From: Damietta, Egypt
Zodiac Sign: Taurus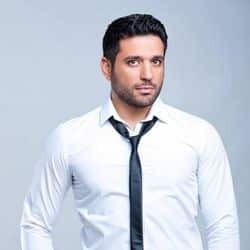 Hassan is well known for his portrayal of Karim in the 2009 movie Scheherazade, Tell Me a Story.
He had his first acting performance in 'Girls' in 2007 and appeared in the television shows El-Gamaah and El Daly.
Rated is extremely popular on Instagram, mostly posting personal and promotional photos.
Family: He married Amy Samir Ghanem.
Followers: Total Social Media Followers: 8.4 Million