Have you ever been stuck in a situation where you need to make an emergency call and have zero balance, and it is not possible to get a top-up immediately?
Well, now you don't have to worry because Zain has got you covered. Zain has launched its Advance credit service in Saudi Arabia.
Whether you have an emergency or are not in a position to recharge due to time or location, you can rest assured that this lifeline by Zain is available for you.
How to Get Zain Advance Credit?
To get advance credit on your sim, you need to follow these simple steps:
Type '1' in the text box
Send it to 700500
You will receive a notification for your request being in progress.
Once the request is successful, you will receive a message from Zain saying,' Congratulations, your Airtime balance is SR 10.'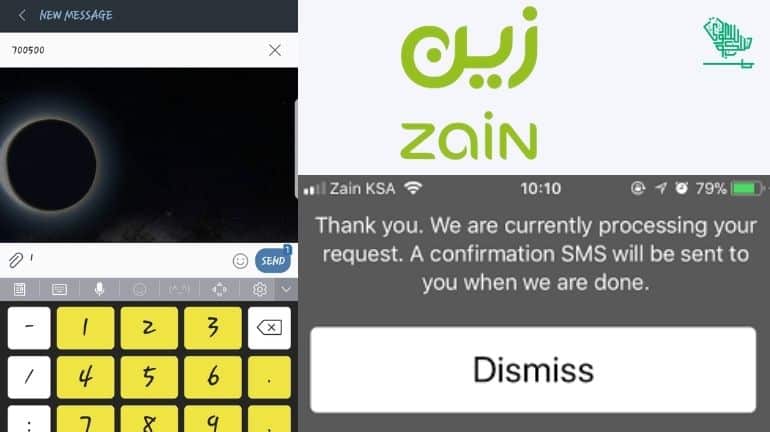 If you run out of balance while making a call or sending a message, you will receive a text from Zain informing you of your low credit and offering the advance credit.
In this case, you can simply follow the instructions in the message to get a loan.

How Much Credit Can I Borrow?
You can now borrow up to 20 SR from Zain.
Who is Eligible for The Zain Advance Credit Service?
Only Zain Prepaid Subscribers can get Advance credit, and your account balance must be less than 1 SR.
What are The Charges for This service?
Zain charges a service fee of 20% of the requested credit. This service fee, along with the borrowed credit, is deducted from your account once you top up.
How Can I Pay Back the Borrowed Credit?
Once you recharge your account, Zain will deduct the outstanding credit from your top-up.
If the value of your top-up is lower than the due credit, Zain will only make a partial recovery. The remaining will be deducted the next time you recharge.
Terms and Conditions for Getting Advance Credit
Only Zain prepaid sim users can avail of the Advance credit service.
Your account credit must be insufficient to make calls or text.
You can only utilize the emergency credit for making local and international calls and SMS.
You cannot use your advance credit for VAS services, Monthly/weekly bundles, or international balance transfers.
So now, in case of a bind, you don't have to worry. Zain will come to your rescue.