What is Eatmarna
Eatmarna is an application software developed by the Ministry of Hajj and Umrah. Its primary purpose is to deal with the changes of COVID-19 and support the ministry.
It allows for e permits and appointments for different religious rites. This revolutionizes the experience for the pilgrims as they plan from their mobiles. These include:
Permit for Umrah
Permit for Tawaf in Masjid ul Haram,Makkah
Appointment to pray in Riyadh ul Jannah-separate for men and women
Appointment for Rodah e Rasool
Permit to pray in Masjid ul Haram, Makkah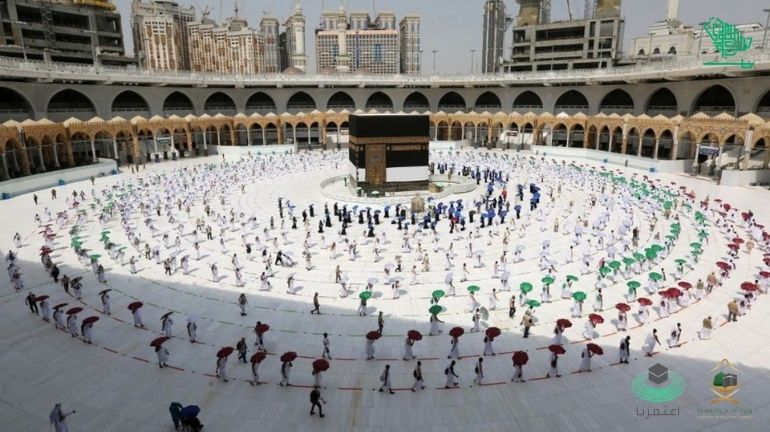 The Process for Umrah Permit
Permit Requirements
There is a set criterion for who is eligible for the permit:
The person must have had at least two doses of COVID-19 vaccines.
They must have contracted and recovered from it within the last six months.
They must be less than 65 years of age.
How to get started with Eatmarna
The first time you open the app, it will ask you for your preferred language. This will take you to the login window. The credentials you'll use will be your Iqamah number and Absher's password. You'll have to specify your citizenship status as well. The app will give you the option to select from a citizen of KSA, a GCC resident, or an international pilgrim.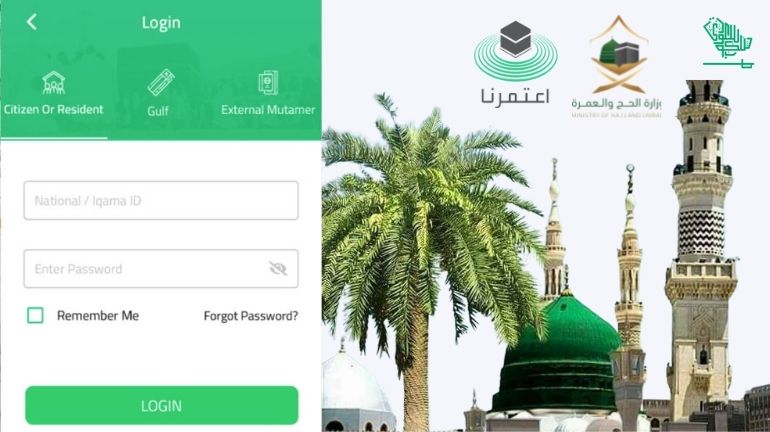 Recommended: Umrah Permit With Tawakkalna App
Attaining the Umrah permit
The most important part of the process is the easiest one. The homepage will have three options: Services, Permits, and Bookings. Start by selecting the Umrah button from the services tab. Make sure you have added the companions to your tab. Confirm the time and date of your Umrah and the assembly point, such as Ajyad. The Eatmarna app will confirm your permit and message you the permit details. Be careful to keep this safe because you'll have to show this at the gate for entry.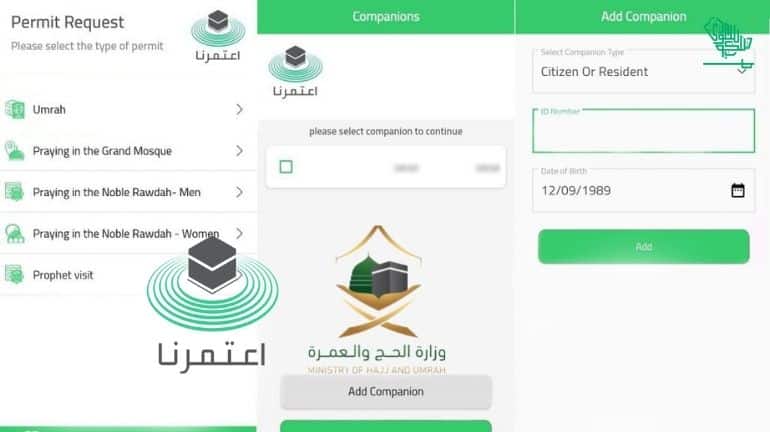 Adding your wife and children to the permit
Your permit should state if you're participating in the Umrah with other companions. This will require making separate accounts for them on the Tawakkalna Application. Once they're registered, return to the Umrah permit window. Following this, you'll find an option to 'add companions'; select it and enter their iqama number and date of birth. This will allow you to add your wife and children. Once they're added, your permit will show your companions who have the joint permit with you.
Read More: Hajj Ministry Sets a 10-Day Compulsory Interval Between Two Umrah's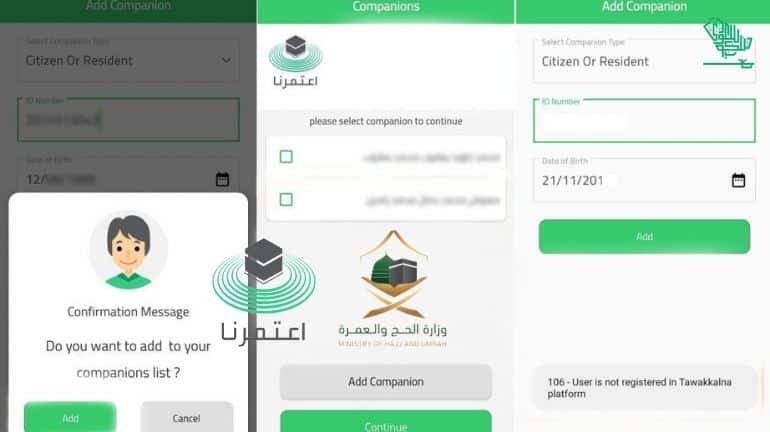 Conclusion:
The Eatmarna app serves both the ministry and the pilgrims. In times of COVID and forced digitalization, it has allowed the government to maintain SOPs and control the traffic of these worshipping places. At the same time, it has helped pilgrims complete the process in their homes, making the experience easier and more comfortable. It also helps them to plan and control the premise of their expertise.