Imagine Saudi Arabia; its restaurant scene may not be the first thing that comes to mind. But Jeddah has one of the most vibrant restaurant scenes in the region. It's not all kebabs and falafels; it's a potpourri of traditional classics and experimental game-changers.

Jeddah's quickly expanding culinary scene is picking up pace. Fusion Middle Eastern and Asian cuisines, Jeddah's restaurants are full of spice, shared platters, meter-long kebabs, and sushi.
Whether you're looking for the local flavor or something more refined and elegant, it is a truly multicultural experience where international culinary influences cross paths with typical Saudi food.
The restaurant experience is unmissable for the elaborate decor, stunning views, signature dishes, and stunning views.
Al Khayam
Restaurant, Middle Eastern
Guests dine like Persian kings in this marquee-style elaborately decorated red and gold restaurant. A sparkling gold chandelier is a centerpiece in the Hilton hotel's lower lobby. Al Khayam is the perfect restaurant for couples who share a platter with red furnishings. 
The moreish Persian loaves of bread are prepared live in a traditional Iranian clay oven. And the minced beef and lamb kebab kubideh are among the best in town. The menu also carries a wide variety of kebabs, Masto-khiar (a Persian dip), and a selection of caviars.
Piatto
Restaurant, Italian,
Authentic traditional Italian cuisine at its best. Piatto is franchised all over Saudi Arabia. It prides itself on using the freshest ingredients to prepare its authentic Italian dishes.

Customers get a sense of dining in Italy as the restaurant is arranged like a cobbled piazza. And the walls have photographs of Vespas, Fiats, iconic landmarks, and gondolas.
Every appetite is served the complimentary salad and bread as starters. The customer's choice follows this starter: goat's cheese baked in a wood-fired oven.

Along with sundried tomato pizza followed by a possible choice of wild mushroom fettuccine homemade or a char-grilled Gorgonzola steak. And, of course, it wouldn't be a truly Italian experience without a gelateria on-site too.
The Bellevue
Restaurant, Diner, Middle Eastern, Vegetarian, Mediterranean,
The Bellevue Complex is foodie heaven with its exquisite assortment of internationally-themed restaurants to satisfy the most varied taste buds.

The aromas wafting through from the Persian bakery entice guests with the pleasures that await them in any restaurant they choose to dine in. Amara's seasonal menu ensures that only the freshest and tastiest ingredients are used.
Guests enjoy its healthy Arabic food while looking out over the scenic Red Sea view. Ajji, next door, serves Asian dishes and sushi with a Bellevue twist, as all food is made at the live-cooking station in the restaurant's center in front of the guests.

Bringing up the end, the Lumiere completes the list as the newest member of the Bellevue family. With its pink and gold luxurious décor, it is the most fairy-tale-like and is open only for dinner.
Toki
Restaurant, Chinese, Thai, Malaysian
Serving the Chinese, Thai, and Malaysian blend classics. Toki could be missed if it wasn't for its elaborate and beautiful interior. The ornamented pillars, exquisite chandeliers, dressed ceilings, and glass-topped tables make Toki an impressive restaurant.
Start your meal with steamed dumplings followed by crispy Peking duck. Along with pancakes, beef in black bean sauce, chicken satay, and egg fried rice. The accompanying lemon mint drink makes a perfect refresher during hot summer days.
Read: Riyadh restaurants bring global cuisines together.
Al Nakheel
Restaurant, Middle Eastern
Jeddah locals enjoy the traditional Middle Eastern food at Al Nakheel and almost try and keep it for themselves. Popular dishes include traditional food, locally caught najel (or Red Sea grouper), barbecued meats, and shrimp.

Portions are generous, and the staff happily wrap up the leftovers for you to take home. Women are allowed to remove their abayas in the family area. The atmosphere is more relaxed than in traditional restaurants.

You can recline on a low-slung sofa listening to the rippling waves in the background. Furthermore, watch football on the big screen. And even huddle around a fire pit on cooler evenings while enjoying the shisha.
Ginza i Chome
Restaurant, Japanese, Sushi, Seafood
You can dine indoors at Ginza i Chome and watch the chefs prepare sushi at the central hand-carved stone bar. Also, you could choose a table in the Japanese gardens, a truly picturesque setting.
You can call ahead to see when the next all-you-can-eat buffet will take place or order warm sushi and foie gras with Styria beef.

Ginza i Chome offers diners a modern version of authentic Japanese cuisine in traditionally decorated settings. I am adding beautiful scenes of the Red Sea and the Jeddah Corniche.

It is located on the second floor of the Rosewood Hotel; female guests have to wear an abaya, and the men must wear long trousers and sleeved tops.
Khayal
Restaurant, Turkish
The largest Turkish restaurant in Saudi Arabia. Khayal is also determined to serve the country's most significant and longest kebabs. Your choices are between a half-meter or a whole-meter kebab. You can have it barbecued as per your preference, and the diners can share these.
Make sure you save room for the famous kunafah dessert. It's a meat lover's paradise; Khayal restaurant was founded to spread classic Turkish cuisine to the Middle East and endeavors to make only the most succulent dishes.
Le Ciel
Restaurant, French, Italian
Le Ciel is expensive, but Jeddah's only revolving restaurant is worth every penny for the stunning views. Lying atop the Al Suhaili Business Center, the restaurant completes a 360° turn every 60 minutes.

This revolving view allows guests to experience the complete skyline of Jeddah from every angle while seated at their table.
The red and gold décor, candelabras on each table, and novel setting place Le Ciel amongst Jeddah's most upmarket and romantic restaurants.

Even the sinks in the bathrooms are made of gold. The menu is a fusion of international cuisines, with French and Italian influences taking center stage. Its steak is said to be the best in the city.
The Green Island
Restaurants
This cluster of restaurants rests on stilts placed into the seabed. Here at The Green Island, guests get to watch the fish swimming. Just beneath them through the glass floor as they eat.

Al Dana Fish Restaurant is a buffet serving salads, grilled and fried fish, among the different restaurants' shrimp, calamari, and crabs. Hadaek Al Bahr offers Chinese, Lebanese, and Indian food and a shisha selection.
The Green Island Café, with its view of the sea, is an excellent spot for a morning coffee or sunset mocktail. Guests travel to The Green Island for the enchanting location. Furthermore, delightful seafood platters, mixed grills, and mezes deserve their visit.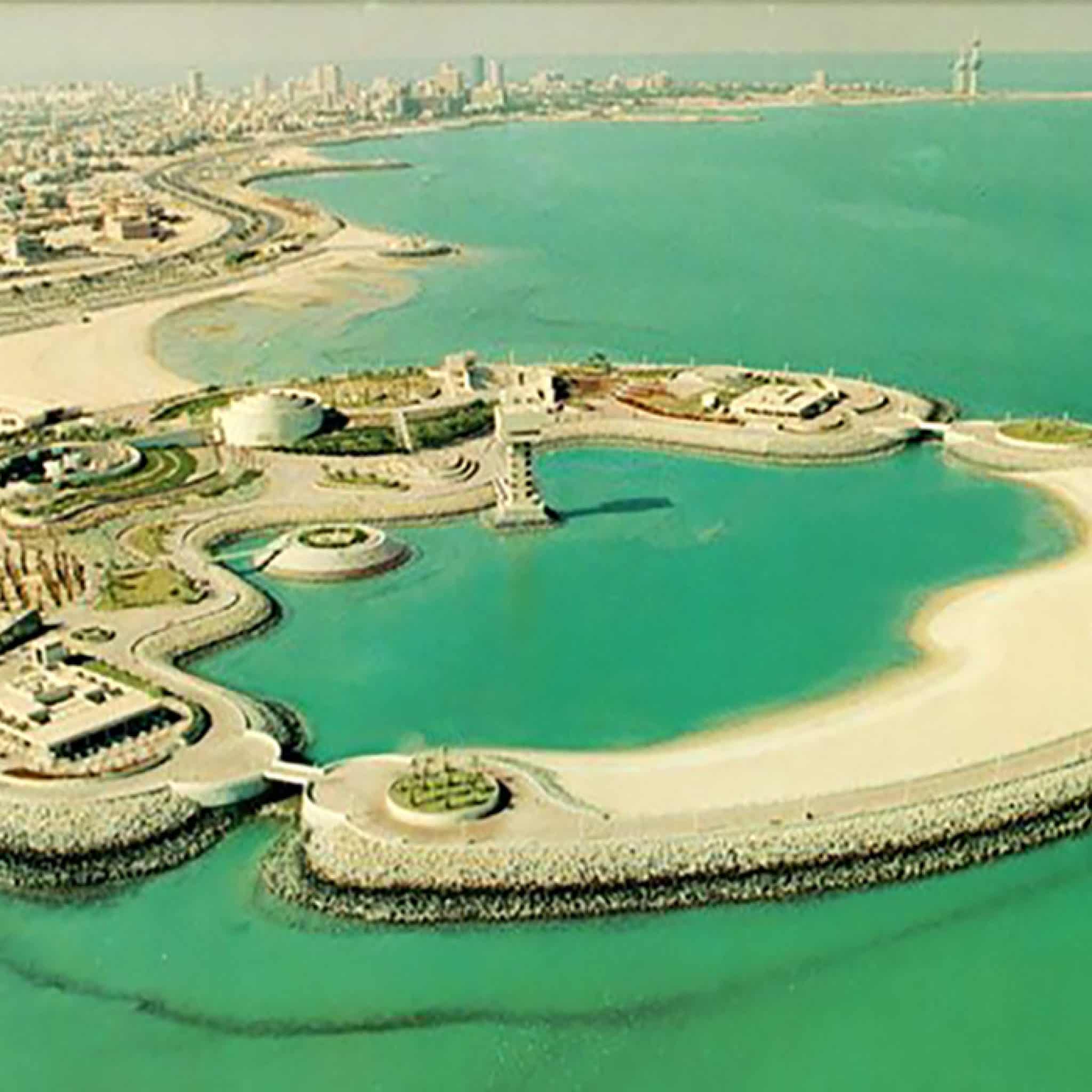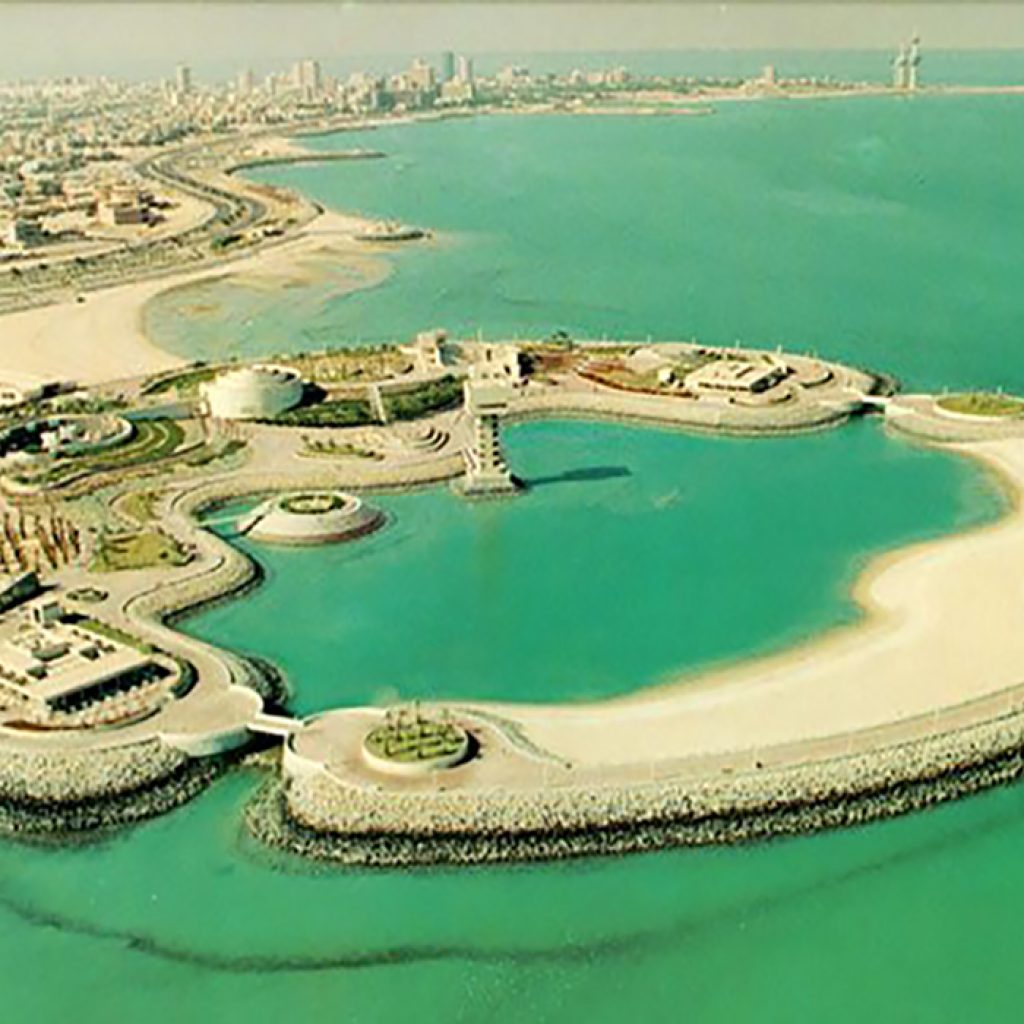 19th Century Burger
The 19th Century Burger is ideal for travelers and families for a quick bite and affordable lunch or dinner.

Its certified Angus beef burgers and the restaurant's special secret sauce pull in the crowds. It's pretty busy at peak times.
The buns are baked fresh every day. And the burgers are served with a choice of crispy fries or tasty wedges.
The classic meal combination consists of the 19th Century burger topped with Swiss cheese, lettuce, and tomato served with fries, guaranteed not to disappoint.
The Social Kitchen
Basma Elkhereiji, a Saudi chef and influencer, launched the Social Kitchen. And today, it is one of the most talked-about restaurants in the city.

Besides the Wagyu beef Carpaccio and salmon tartar, you can also find the tastiest pesto gnocchi and kale salad. The menu is Mediterranean-inspired and simply delicious.
Baco
Locals enjoy Saudi food at home and seek something more exotic when dining out. This is when they head to Baco. The menu here is an experimental fusion of Mexican and Asian cuisine. Their crispy chicken bao and the veggie tacos with truffle oil are a must-try.
Black Cardamom
Like the rest of the world, brunch is an institution for Jeddah. Cardamom will be well worth the effort, whether you're an avocado toast enthusiast. Or you want your pancakes served with syrup and bananas or crave a healthy bowl of acai bowls.
Al Qalzam
If you're looking for several hours long traditional seafood feast, head straight to Al Qalzam, come hungry, and have as many refills as you like.
Nozomi
One of the most popular dining spots in town, this Japanese restaurant is worth the reputation it has gained. Nazomi is perfect if you like sushi and chic décor.
It is a gastronomical delight, Jeddah, and we have only scratched the surface, so stay tuned; there will be more coming this way.