Exploring Riyadh is always a good option but choosing the best places is a tough call. Today, we are going to highlight the top 10 things to do in Riyadh Saudi Arabia.
Riyadh has shown tremendous progress in just a few decades for a capital city that has grown from being a small tribal settlement to one of the wealthiest and busiest cities in the Middle East.
It offers a blend of modern bliss, such as stunning skyline and breathtaking architecture to traditional nuances like ornate mosques and local cuisine.
Whether you are local, Expat or a tourist get ready to indulge yourself in the exciting journey of exploring Riyadh. Here's our pick of the top 10 activities to do in Riyadh you cannot afford to miss if you are in Riyadh.
1. Dine in a glass ball suspended in the air
A little extravaganza of sorts, the glass ball cafe on top of the As Faisaliah Centre Centre, is almost suspended in the air overlooking the city skyline.
The center is now the 4th tallest building in Saudi Arabia, while the glass ball restaurant called The Globe is 24 meters in diameter and made entirely of glass panels. Taste the city's feel at this place.
Pro tip: Book your tables a day in advance.
2. Trek to Jebel Fihrayn
You cannot miss a desert trek in a desert place, can you? Known to the rest of the world as Edge of the World, Jebel Fihrayn runs along the Tuwaiq Escarpment about 90 kilometers (56 miles) from Riyadh.
Hikers are free to choose from several trails depending on their stamina, but most viewpoints offer a stunning orangish landscape.
Pro tip: Avoid visiting at night or during summer. The best time is a bright winter day.
3. Shop at Riyadh Gallery
Even when you are not the shopping/touristy type, Riyadh Gallery is quite an experience.
Apart from hosting several international brands, this shopping mall offers a food court with national and continental cuisine, a mosque, and an artificial lake. This is a must in our list of top things to do in Riyadh.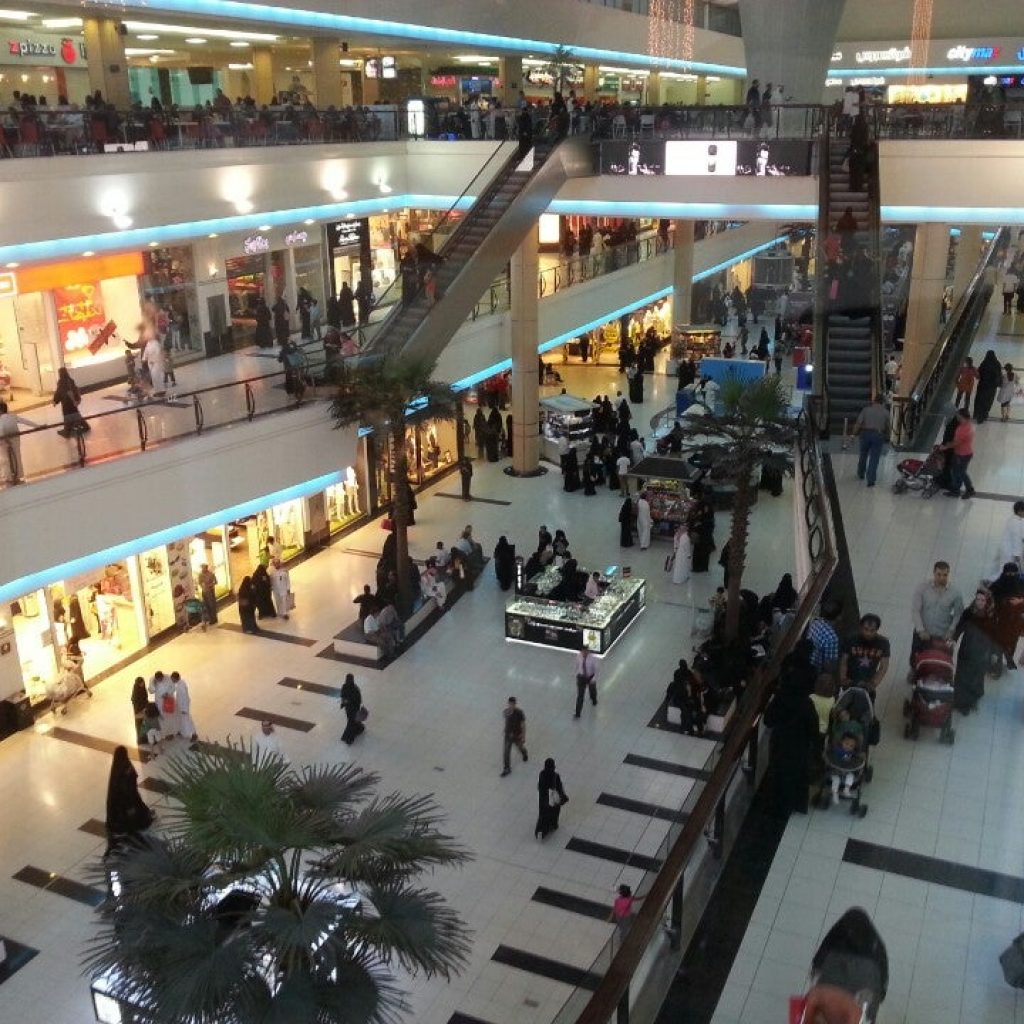 4. Attend Janadriyah National Festival
The annual festival is usually held during the winter months, but the 2020 festival was postponed to the first quarter of 2021.
But this festival offers poetry competitions, traditional dances, and an epic camel race with around 2,000 participants along with their camels.
Read: The festivals and Celebrations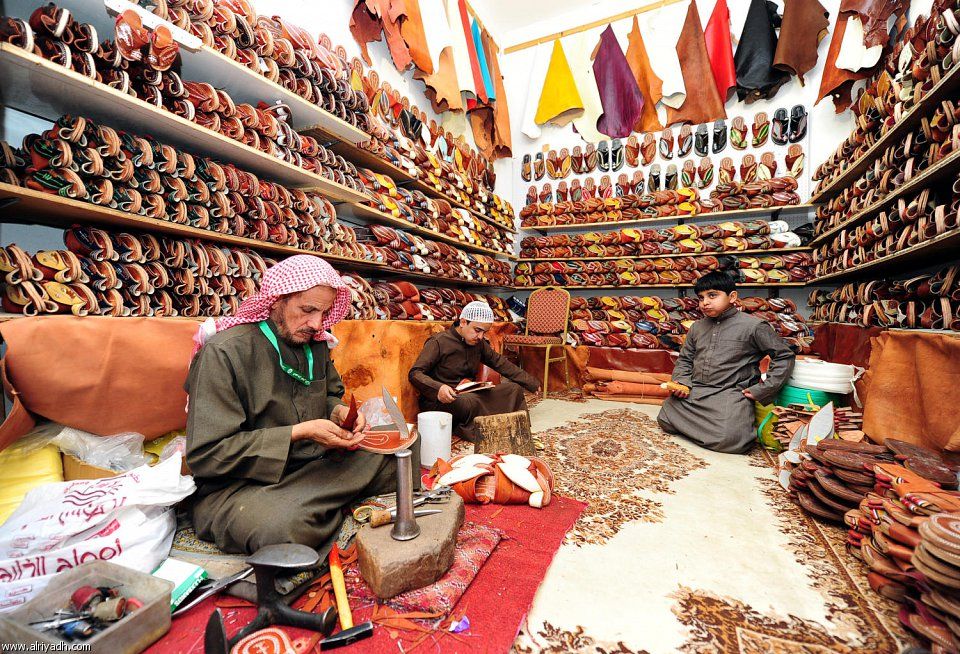 Pro tip: Watch our space to get updates.
5. Visit Masmak Fortress
Looking like a Middle Eastern movie's beautiful location, Masmak Fortress is a stunning sight to behold. Built in 1865, the fortress is the site of the historical raid by Ibn Saud in 1902.
It is believed that a spear was hurled at him at the main entrance door, with such a massive force that he was beheaded instantly, and his head is still lodged in the doorway.
6. Bash the dunes in the Riyadh desert
Isn't this obvious? Yet we highly recommend it. So it's in our top 10 things to do in Riyadh's list.
The Red Sand Dunes are dunes swept by the winds and surrounded by mountains, situated within a 20-minute drive from Riyadh.
Dune-bashing and sand-boarding are the two activities that are mainly a lot of fun.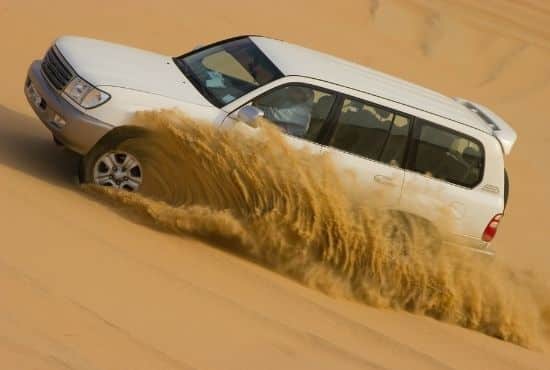 Pro tip: You may want to haggle a little since the prices for quad bikes vary.
7. Taste the local cuisine at Najd Village
You must taste Saudi food in an authentic Saudi setting. This is what Najd village offers. Try some regional dishes such as hashi (baby camel) and kabsa (meat with rice).
The place has a set menu of SR125 that serves a minimum of five people. It includes 14 main course dishes, dates, coffee, and bakhoor (incense).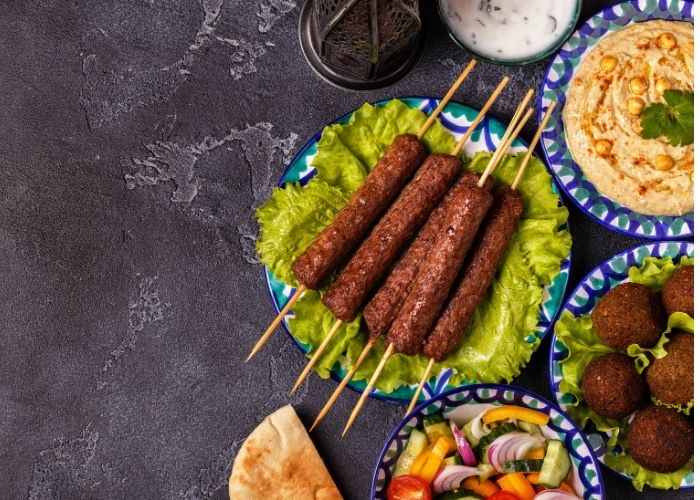 Pro tip: Families are allowed only on Fridays and Saturdays.
8. Explore Saudi heritage at the National Museum
Riyadh is home to Saudi Arabia's biggest museum, called the National Museum. Situated in the King Abdul Aziz Historical Centre showcases historical artifacts and information plaques about Islam and Saudi Arabia in eight galleries. There are sculptures, antiquities, and audiovisual shows.
9. Take a stroll at King Abdullah Malaz Park
The King Abdullah Malaz Park is enormous – about 3.4 million square feet with a host of entertaining options such as cafes, playgrounds for children, sports grounds, and a 12-feet pedestrian pathway.
This park comes on one of the top 10 things to do in Riyadh.
Pro tip: Don't miss the dancing water fountain show that starts at 6.15 pm and happens every half an hour.
10. Walk into Noor Riyadh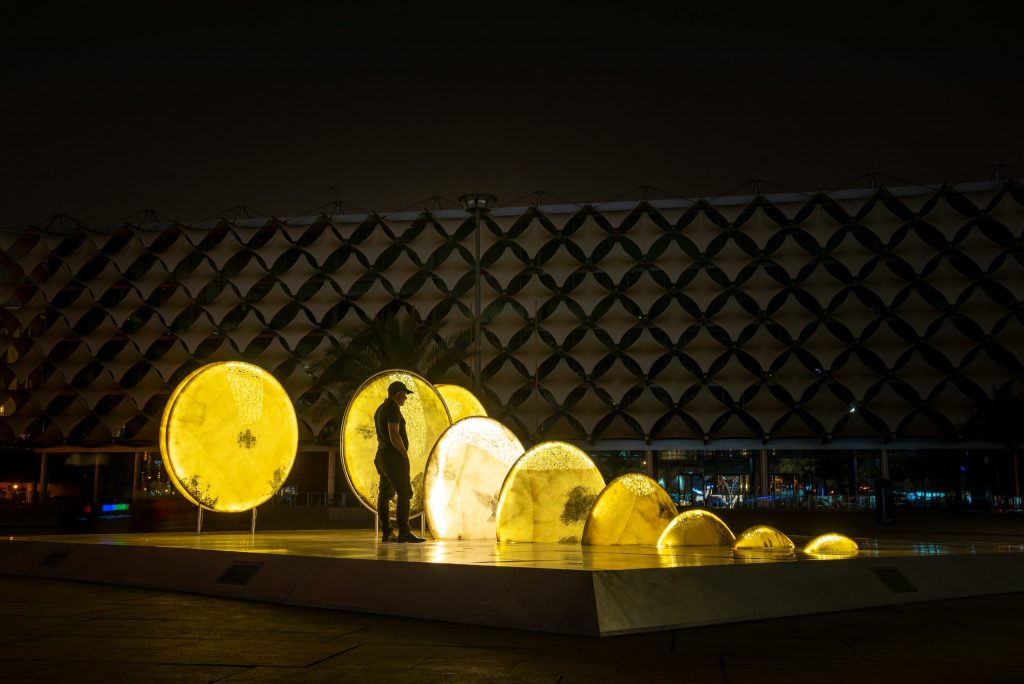 Riyadh Art is a unique art initiative by the Kingdom of Saudi Arabia. It aims to transform Riyadh's city into an art gallery in the form of street installations s, etc. Part of this initiative is Noor Riyadh.
Read: Noor Riyadh comes to an end, but the citywide exhibition continues to enchant
This annual festival of lights and art is breathtaking, to say the least. Imagine several parts of the city just lit up with art installations of all kinds.
The unique part of this festival is the art is related or done with lights only. The festival also hosts numerous talks on the blending of art and light, workshops, and events.
Bonus for Book Worms: Pick up books from Jarir Bookstore
It sounds like an offbeat activity, but Jarir Bookstore is a beautiful heritage book shop. Here's where you will find the best books related to Saudi culture and heritage. 
Recommended: Jarir Bookstore in Saudi Arabia | More Than a Bookstore
Riyadh also has Al Nakheel Mall and Panorama Mall for those who love the city life's glitters and Al Rajhi Grand Mosque for those who want to feel the Saudi architecture. Which type of traveler are you?