Softorino is the software house of passionate marketers and developers founded by a group of young individuals in 2014 that specializes in inventing superlative replacements for iTunes.
According to the founders of Softorino: They gave up the golden years of their life to create a new magical approach with all their passion and hard work.
The motto of Softorino is "Simple is Better," and by keeping up with their slogan, they've successfully launched a variety of software products to let the world use the iTunes alternatives without a fuss.
Their obsession with making complicated things absurdly simple makes them recognized throughout the tech market.
The AMAZING, EFFORTLESS, and MAGICAL features of various Apps designed by Softorino mark the outstanding performance among top software houses globally.
Web Statistics of Softorino
Softorino gained popularity soon after the first app was launched, and it made a significant impact on software houses that were struggling to market their software products dedicatedly.
The rapidly increasing traffic on their website shows the interest
We can grab the idea of its acceptance from the statistics shown below.
Statistics of Softorino


Monthly Traffic Matrices:

Monthly US Traffic Stats:

Services offered by Softorino
WALTR PRO
Softorino has made life easier for its users to transfer and convert any file like a PRO into iPhone or iPad.
Now compatibility is not an issue. WALTR PRO delivers the most convenient way to transfer files by simply Drag-n-drop option. It detects the specific file, moves it to the desired format, and returns it to the target destination.
No matter the format or device, it's all one click away, and your file is ready.
WALTR PRO breaks all transfer barriers between you and your iPhone, iPad, or iPod.
Technologies powered by WALTR:
ACR 2 (Automatic Content Recognition)
UCB (Universal Connection Bridge)
SAC 2 (Smart Adaptive Conversion)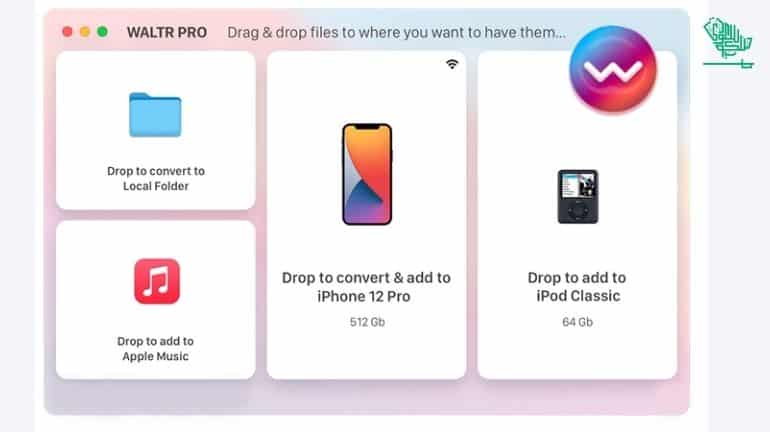 Other Essential Features of WALTR PRO:
Edit Metadata
Transfer files into any app
Add to apple music
Simplest converter ever
PRO design, PRO features, and PRO control make the WALTR PRO an outstanding product Softorino has ever created.
Softorino YouTube Converter 2
This quintessential YouTube downloader converts YouTube videos to Mp4 and Mp3 for iPhone, Mac/PC, iPad, or any Apple device ever launched.
The Softorino YouTube Converter 2 (SYC2) supports up to 60 most popular sources and is an absolute way to fill up your iPhone with amusement.
It has approximately 30+ sources to download media files, a super cool speedy engine with the most prominent feature of Trimless Ringtones.
Whether it's YouTube, Vimeo, or even SoundCloud services, SYC 2 permits you to seamlessly convert music or video files into a ringtone format.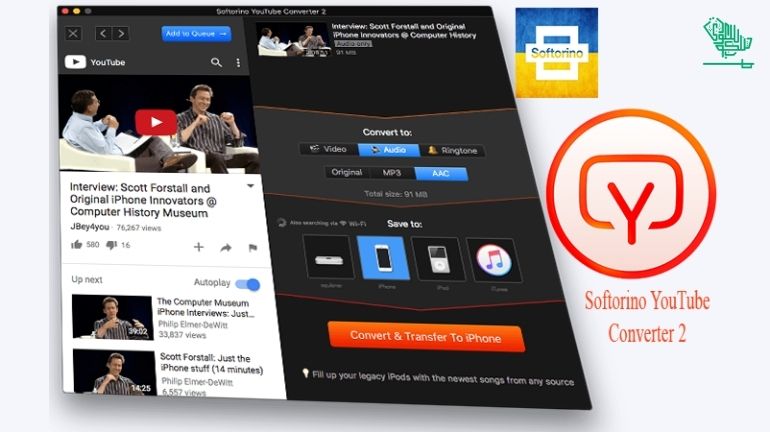 Features of SYC 2:
You can easily download videos to Computer or Apple devices, including iPhones or iPods.
Fast, intuitive WIFI technology is here for you.
Now making Ringtones from YouTube videos is just another significant advantage.
It's a converter way beyond YouTube. It is easily accessible to convert files from around 60+ platforms, including Vimeo, Vevo, SoundCloud, Weibo, Facebook, Instagram, Dailymotion, and Bandcamp.
Softorino YouTube Converter requires just three steps:
Connect your Apple device
Copy YouTube URL
Start the download.
WALTR 2
Why worry about file format when WALTR 2 is here for you. Yes, WALTR 2 is one of those most advanced and user-friendly Apps that makes it easy for you to convert unsupported file formats interactively.
WALTR 2 is the most groundbreaking idea of perfection that Softorino ever implemented.
The leading tech experts adore this magical app because it breaks the media format hassle on your iPad, iPhone, and other Apple devices.
Do you know what makes this app stand out among the rest?
There are NO BUTTONS to interact with throughout the user experience. Just use the drag-and-drop feature and get your file converted within no time.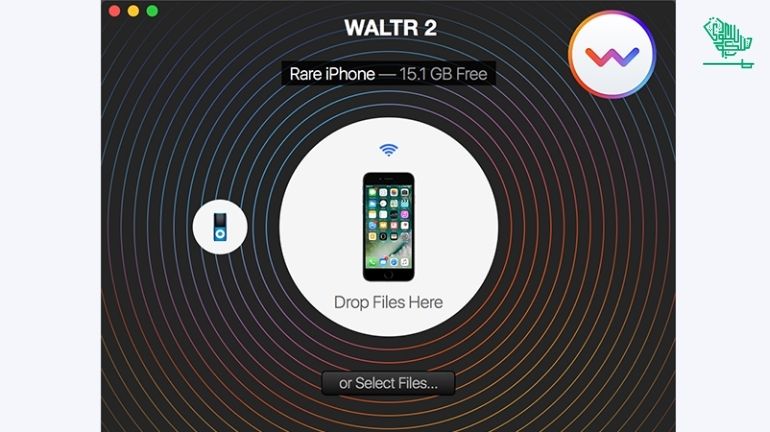 Why should you download this app right away?
WALTR 2 brilliantly analyses your video files and music tracks and automatically fills the missing information, and shows them where they belong perfectly.
High-speed wireless connectivity is another tremendous advantage.
WALTR 2 can support all legacy iPods ever designed from 2001, making it the most diverse feature ever built in any app.
The marvelous yet straightforward to use app brings support to Apple's iBook apps, including EPUB and PDF files on iPhone devices.
The main idea behind creating WALTR was to get any music on your iPod or iPhone without iTunes, and this idea made a significant impact in accomplishing the advanced features designed in WALTR 2.
iRingg
We can see how much Softorino cares about its users after using the all-new iRingg app. A personalized Ringtone converter is now stealing the hearts of every user who wants to create customized ringtones they like and transfer them to the iPhone in just one Click without even using iTunes.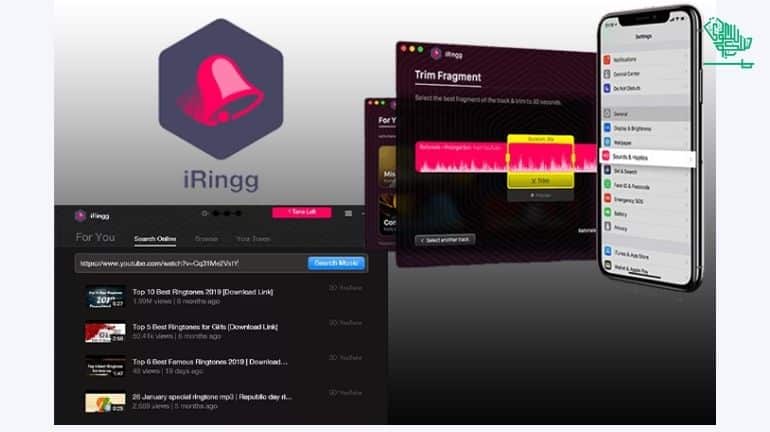 The amusing yet top-rated app has been popular since the day it made its first presence. It gives more like a personal touch to ringtones.
Folder Colorizer 2
Did someone say Folder Colorizer? Now, that's an exciting feature.
If you are tired of organizing your folders by similar colors and different names, then why not get the chance to organize folders by color too?
Here Softorino presents the Folder Colorizer 2 to enhance your productivity and easily navigate the desired folder using colors.
This color-changer option in windows PC is never going old, and you are just a right-click away from adding different colors to your folder.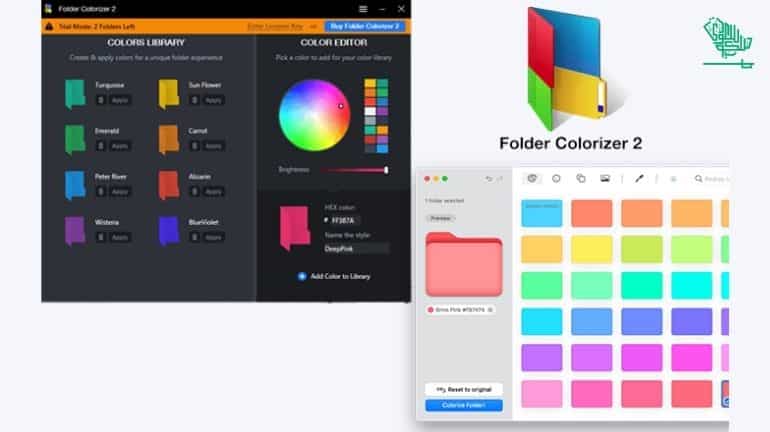 Isn't that cool?
Folder Colorizer 2 is a modified version of Folder Colorizer that supports Windows 7 and 8 and supports HEX color codes on Windows 10, and you get around 16-million contrasting colors.
Personalizing the entire system as per your needs was never simple before. It takes 0.67 seconds to label your folder with distinct colors and change your boring files into fun ways to get organized.
So what's stopping you from going all colorful yet classified? Download Folder Colorizer 2 today and improve your work productivity.

Memory Optimizer 2
Ever experienced the pop-up "YOUR COMPUTER IS LOW ON MEMORY"? Well, that's what disappoints the user a lot.
Better and Faster PC performance depends upon how well your memory is optimized. And to do that, you need to free up RAM for a smoother PC experience.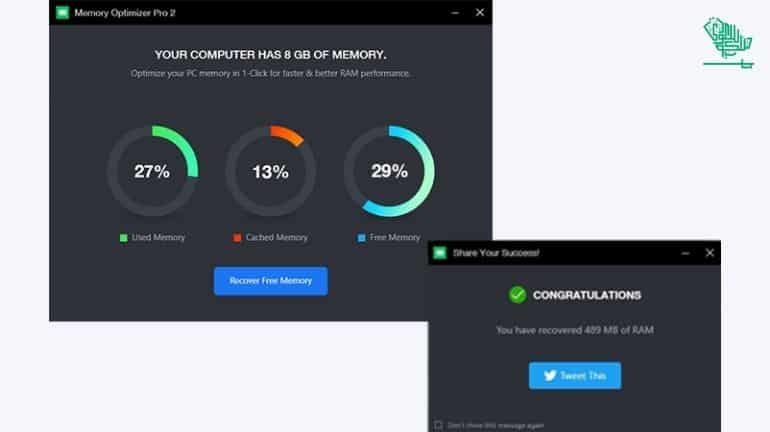 Optimizing memory couldn't be more accessible until now.
Softorino Memory Optimizer 2 is a legitimate solution to increase the performance of your PC by making sure by smoothly launching any app instantly.
It was initially launched in 2011 and gained an overwhelming response from users. Later on, Softorino created a modified version of Memory Optimizer 2 with improved design and features that now supports all Windows Operating Systems.
WALTR HEIC Converter
A free offline software HEIC converter developed by Softorino works on both Mac and Windows.
WALTR HEIC Converter is the most reliable software when it comes to security. It works on 100% offline mode and ensures that all the files that you are converting stay on your computer.
And the good news is that it may exceed the size limit for your .heic image conversion, which means that you can even drag a folder of 100 pictures in .heic format.
Just drag and drop your file, and it will convert into JPNG or JPG in seconds. It couldn't be more effortless.
Volume Concierge 2
This super Auto volume controller is just another level of invention Softorino ever came. Now you can keep control of your sound volume to any class at a specific time of day.
Volume Concierge brings easy-to-customize features that keep your device's volume under control 24/7.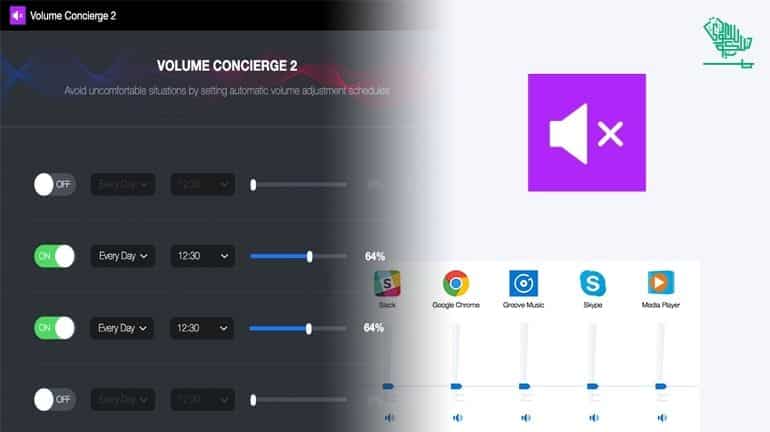 Setting up a time can avoid suddenly uncomfortable situations that give you mini heart attacks. The efficacy lets you set 15 rules but will generate a warning if they contradict each other.
Volume Concierge 2 is the iterative version of Volume Concerirge (previously launched in 2011) that adds a new interactive design and supports the latest Windows Operating Systems.
Task ForceQuit 2
Frozen apps on PC are frustrating, especially when you least expect them and are in the middle of some critical errands.
Softorino resolves this problem by launching a Task Killer app (Task ForceQuit2) for windows PC.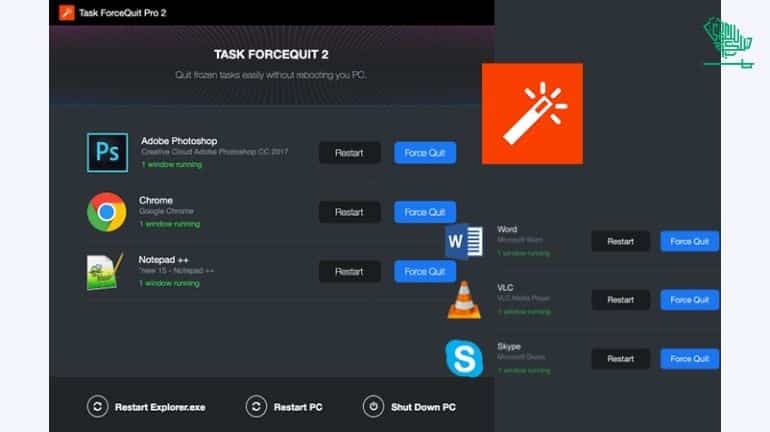 Task ForceQuit2 allows you to immediately end the frozen program by simply quitting it with a single click. Just select a task and click "Quit." And it's done for good.
Besides quitting apps, the primary advantage of using Task ForceQuit is that it helps you optimize your CPU by closing the apps you don't intend to use; this boosts your Windows PC performance.
Files by WALTR
With the built-in iMessage app, an effortless file manager can manage any file for your iPad and iPhone.
A user-friendly app with an impressively simple design creates a devastating intuition while managing files on iOS.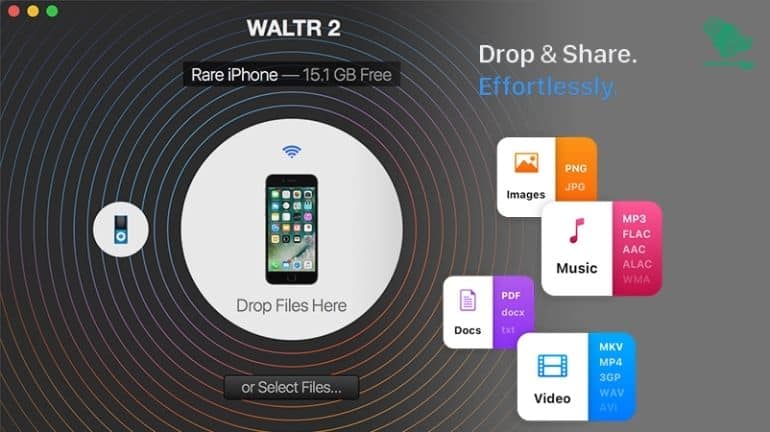 Capabilities of Files by WALTR:
Listen to music (online or offline)
Sharing files with friends
Saving files to the respective apps
Import files from any nearby devices.
The colored categories of file types in this app greatly favor the user as it differentiates each file type.
The iMessage app lets you share Word documents, Pages documents, and even PDF files with your friends.
Closing Words
After going through all the brilliant services offered by Softorino, you can't resist giving it a try. Years of struggle, passion, and backbreaking work behind the creative solution are genuinely appreciated.
Softorino is the perfect match for your desired needs if you are an iPhone user. All are just one click away from organizing files by colors on your PC to personalizing ringtones.
There are no such apps in Softorino's service that involves difficulty in handling, even for the senior users.
The simple design, organized files, easy-to-navigate manuals, and drag-and-drop features make Softorino stand out in the market.
After reviewing all the utilities by Softorino, we happily recommend this app to all iPhone users who are willing to make their life super easy with outstanding software products specially designed to meet their needs.