Come in for coffee made with love and elegant, contemporary food prepared with passion at Café EL&N.
When you can brighten your Instagram with pink and purple floral pool floats, color-blocked pastel booths, and a throwback Hollywood-style cinema bar, why choose any old café?
The fourth standalone location of the Instagrammable Café EL&N has opened in Riyadh Front. There is much to the joy of the city's Instagram community.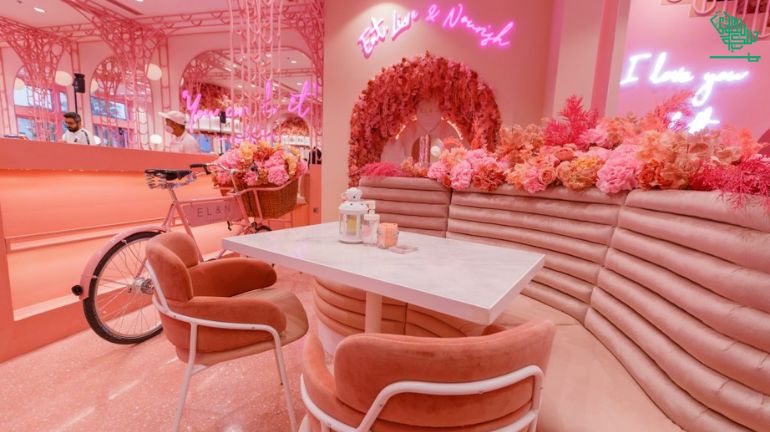 Anyone who has been to an EL&N café knows they offer a dining experience unmatched by any other.
The stunning interiors immediately catch your eye as soon as you enter. You'll understand why it's a favorite among the ladies and an internet celebrity after glancing at the recognizable floral walls, pink décor, and inventive beverages in lovely settings.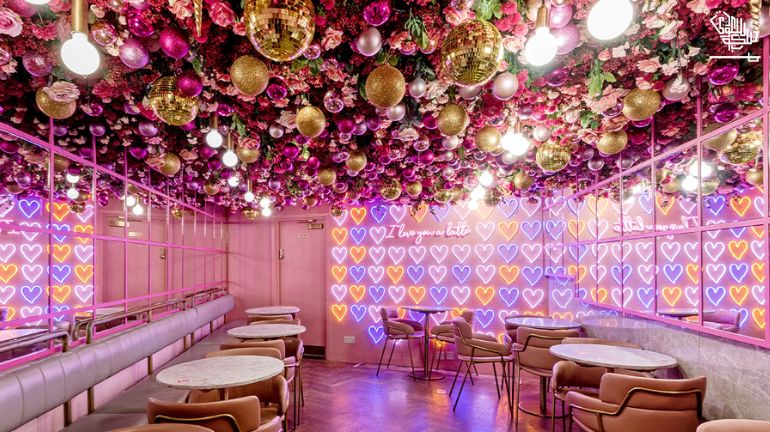 Imagine the brand-new Riyadh Front site as a whimsical, cheerful, pink penthouse.
The 284 square meter area has gotten decorated with color, pop pool floats, throwback 90s TV screens, and Miami Vice-style floral wallpaper. It has a bright, modern interior complete with gorgeous Insta-pink moments.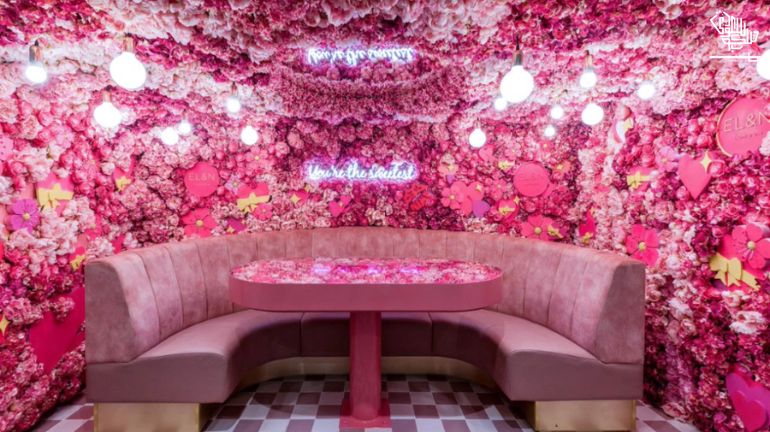 The upscale café will provide delectable cuisine, featuring some of its most well-known items like eggs Benedict and Lotus French toast. It also has its best-selling Dulce de Leche milk cakes for breakfast, lunch, and supper.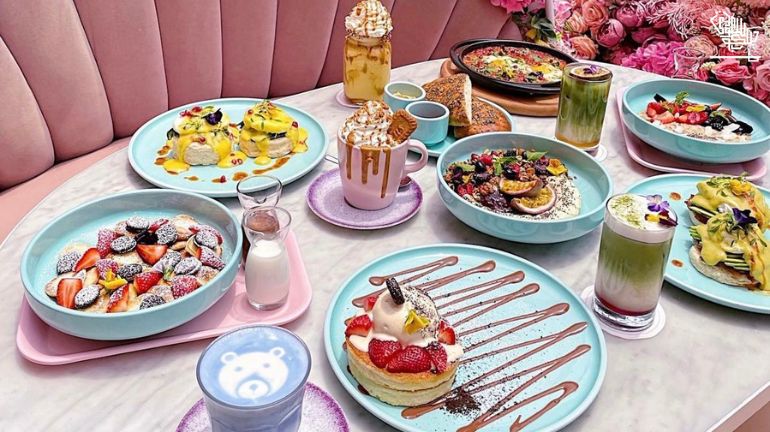 Remember the popular Spanish latte or sip on one of its vibrant mocktails. These are great to enjoy with company. All these, together with EL&N's distinctive interiors, will bring something unique to the busy Riyadh Front neighborhood.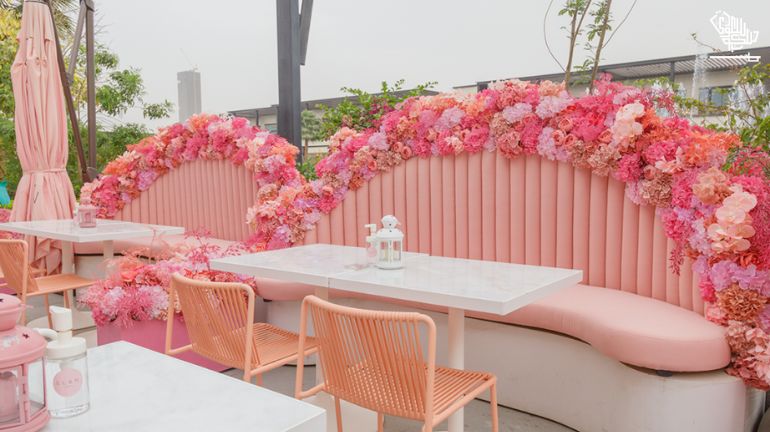 One of our favorite store designs and locations thus far, according to EL&N London creator Alexandra Miller. The Penthouse is a brand-new design concept that the entire team and I have loved bringing to life.
We are so excited to be open at Riyadh Front.
EL&N Riyadh Front,
King Khaled International Airport Road, Business Area,
Sat. through Wed. 9 a.m. to 1 a.m.,
Thurs. & Fri. 9 a.m. to 2 a.m. (via Gate #3).