Music is often called food for the soul, it is something that people associate special memories with, and in many circumstances, the words resonate with people for a lifetime. Saudiscoop has brought to you the top 10 English songs that will never lose their unique charm and will forever continue to ignite the spark in whoever listens to them!
1. Bohemian Rhapsody By Queen
From the album 'A night at the opera,' this globally recognized song gave the world a piece with many layers and all the emotions. Listeners enjoyed hearing a masterpiece with many different genres, including a capella, ballad, opera, and rock.
The fusion couples with lyrics that hold such a variety of meanings that people still figure out the true meaning behind the song to this day! Moreover, Mercury never explained the lyrics' meanings and always gave vague descriptions.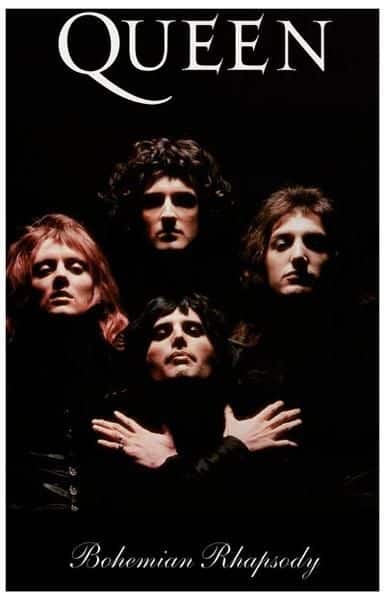 Many people come up with different opinions and speculations while devouring this song. The lyrics include a word from the Quran, the name of the devil, Belzebub, and references from classic Italian theaters.
Throughout the song, we see that there isn't a specific pattern. The tone of the music varies throughout the 6 minutes, and despite that, all the parts connect beautifully.
The choir's chorus is a mixture of three people singing, namely, Freddie Mercury, Brian May, and Roger Taylor. The complexity of the piano that is played from start to finish emphasizes the duality of the song. So much so the biopic of Freddie Mercury is named after this song.
This shows how genuinely integral Bohemian Rhapsody was to Mercury. It also shows how it established Queen's music as a pillar to be remembered in modern music.
In modern times when music has had a profound change. We can genuinely say that artists to this day pick from the musical stylings of Bohemian Rhapsody.
Not just that, they also include them in their work. Although this regal masterpiece is tough to be matched, we can find peace in knowing that it will never be forgotten; and whenever someone says "mama," we will hear Freddie Mercury hum "oooo."
2. Stairway to Heaven by Led Zepellin
This immortal piece sung by the legendary rock band was for their fourth unnamed studio album.
Regarded as an anthem by many music lovers, this layered song starts slow and gets increasingly vibrant before it returns to being at a low pace.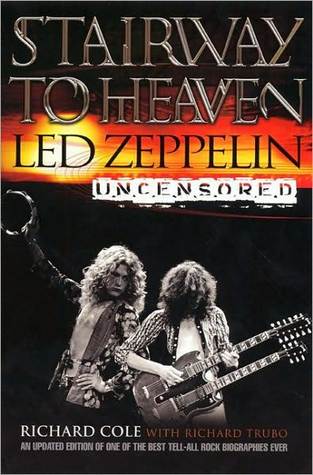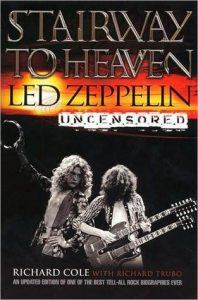 Jimmy Page and his guitar solo took the piece to the sensational point it is at now. The riff is hugely played amongst most guitarists. In fact, it started to be known as the "forbidden riff" when a few guitar stores banned the song due to it being the most popular choice.
The song is primarily well known for how the lyrics fit the sequence of the different tones and has also been referred to as "a complete marriage of music to lyrics" by Heart's Ann Wilson.
The lyrics also have a hint of philosophy; the entirety of the eight-minute song transcends people to experiencing bliss. With the new generation getting hooked to this sound, we can say that this is undoubtedly a song that will be remembered as time passes and until time stops.
3. Purple Rain by Prince
Described by Prince as a song mimicking blood in the sky, showing how red blood mixes with the blue sky to form purple.
Purple rain is a complex song about one's relationship with different people and guidance. This song from the same-named sixth studio album caught people's immediate attention due to its sonic blends and melodic tunes.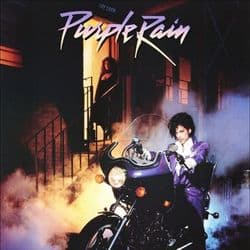 Ironically, the song investigates relationships and depth, and Prince's father helped co-write this song.
What makes the song resonate with most people is the depth of sadness it contains. It mentions the love and loss of unique relationships and the acceptance that comes with it.
Known as an iconic power ballad, this song became the basis of the movie that came to be known by the same name.
Funnily enough, many people liked the title song more than the actual movie, which primarily caused it to soar in views. Not to mention the famous guitar solo that ends too soon,
Another amusing fact about this song is that Fleetwood Mac's Stevie Nicks was initially asked to write.
Nicks recalls calling back and saying, 'I can't do it. I wish I could. It's too much for me.' It is fascinating to think what could have been of this song if Nicks had been involved in the making.
As Prince once said, "Music is real. It affects people; it's real," we can certainly say that Purple Rain has affected us amongst many others and will continue to do so for years and then some.
4. Another Brick In The Wall by Pink Floyd
Known for their different approach to songs, Rock Band Pink Floyd are mostly recognized for their storytelling-like way of presenting their lyrics.
Listeners enjoy hearing songs that start from the same rhythm the previous song ended. Also, the entire album is in some way connected.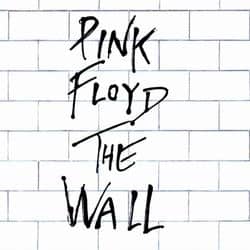 Things weren't different when it came to Another Brick in The Wall; the iconic piece is broken into three parts, the second one being the longest and the one with the primary basis of the "story," while the first and third one support the idea.
This rock opera reflects on the abuse done by teachers in Britain at that time and how any form of injustice is another brick in the already existing wall.
Roger Water's profound lyrics, coupled with David Gilmour's guitar riffs, are what took the song into being an anthem for people across the world to show their dissatisfaction in the face of injustice.
To this day, many people remember the song, and the lyrics have done their job in conveying a critical message. All three parts join together to form an unforgettable ten minutes. Those will forever be a benchmark of what became an incredible song with a large fanbase!
5. Can't Help Falling In Love by Elvis
The smooth-paced melodious song is one people often use while conveying affection to the important people in their lives.
It was not long before this piece became known as one of Elvis's biggest hits. It is acclaimed to depict the true nature of love and the inevitable helplessness that follows.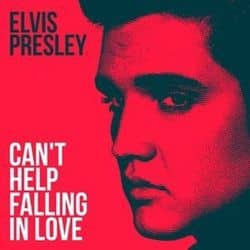 Many listeners even call it "sickening" for the potent effect on them. The melody is picked from is a well-known French love song "Plaisir d'amour" by Jean-Paul-Égide Martini, composed in 1784.
Over the years, this phenomenal piece has had countless people adapt it to their own versions. However, Elvis' version still lives on as the most popular one. At least it is our favorite!
Even though it didn't score the highest on the charts, people all over the world admire the song for what it presents, "take my hand, take my whole life too…." the rawness of the lyrics is what keeps it alive today and will continue to do so for years and years to come.

6. Paint it Black by The Rolling Stones
Next up, we have a timeless classic by The Rolling Stones, who have had a staggering number of 439 tracks in their time as a band.
They also hold the record for the most tracks recorded ever. Paint it Black is a song that people have enjoyed over centuries and one that gave the rock genre another piece that does it justice!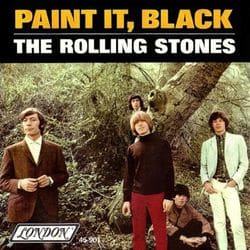 More depth was added to the song when it got linked to the Vietnam war since it was both used in the ending credits of a film released in 1987 called 'Full metal jacket.' It was also used as a theme song for a show about the Vietnam war.
Being the first song to have a sitar in it and hit no 1 in both US and UK, Paint it Black has stood out since the beginning of time. And it doesn't stop here; this song was also ranked 176th on a list of the 500 all-time greatest songs in Rolling Stones magazine. 
When the lead singer of the band, Jagger, was asked about his inspiration and the idea behind the song, he replied, "I don't know. It's been done before. It's not an original thought by any means. It all depends on how you do it."
It is excellent to ponder how something produced without a specific thought in mind has developed into a song with so much meaning and purpose behind it. One that is loved by the previous generations and the ones to come.
7. Billie Jean by Michael Jackson
This two-time Grammy-winning song makes all the noise when it comes to dancing songs. Sung by the ever famous king of pop, Billie Jean, it is a piece that is adored by many. One which is still widely played on radios around the world.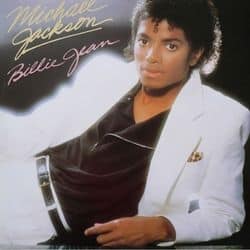 Michael Jackson says about Billie Jean, "A musician knows hit material. It has to feel right. Everything has to feel in place. It fulfills you, and it makes you feel good. You know it when you hear it. That's how I felt about [this song]. I knew it was going to be big while I was writing it. I was really absorbed in that song."
We can also distinguish the relative importance of this classic by seeing how Michael Jackson performed this song for the first time in 1983.
It was then when he did his famous moonwalk for the very first time, but it didn't just stop there. This performance was also the first time he wore his signature white-glove during a performance.
These two things became the benchmark by which Jackson became famously known and famous and counted for his signature moves.
The idea behind this song is also quite interesting. It is written about a woman who claimed that Jackson is the father of one of her twins. Jackson didn't say much about this news in public.
Instead, he channeled his emotions into this song. However, in his autobiography, he does mention that Billie Jean is not a natural person. 
Here's what Jackson had to say when he was asked about Billie Jean,
"There is a girl named Billie Jean, but it's not about that Billie Jean. Billie Jean is kind of anonymous. It represents a lot of girls. They used to call them groupies in the '60s. They would hang around backstage doors, and any band that would come to town they would have a relationship with, and I think I wrote this out of the experience with my brothers when I was little. There were a lot of Billie Jeans out there. Every girl claimed that their son was related to one of my brothers."
"Billie Jean is the most important record he's made, not only because of its commercial success but because of the musical depth of the record. It has more hooks in it than anything I've ever heard. Everything in that song was catchy, and every instrument was playing a different hook. You could separate it into 12 different musical pieces, and I think you'd have 12 different hits. Every day, I look for that kind of song."
Says Antonio 'LA' Reid to Rolling Stones, and don't his words sum up the importance of the song perfectly.
8. Hotel California
This absolute masterpiece is from the Eagles' fifth studio album. There are various theories over what the song's lyrics depict. This song hits all the chords, may it be through its sound or the meaningful lyrics.
The main conclusion that people have reached is that Hotel California is a metaphor for an addiction to cocaine. We know that Hotel California is not an actual hotel.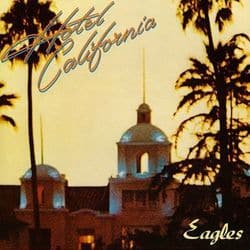 This was confirmed by Don Henley, who's a part of the Eagles. He further adds, "it's about the dark underbelly of the American dream and about excess in America."
Although there isn't a Hotel California, the image on the cover is an actual hotel. The Beverly Hills Hotel is one of the three hotels shortlisted for the cover.
However, this was not the hard part; much goes into the image we see. It took hours where the two photographers, Kosh and Alexander, sat in a cherry picker waiting for the perfect moment where the sun dips behind the building.
All such details added into making the song the sensation it is now loved and adored by many. Hotel California is a song that is never going out of style.
9. Smells Like Teen Spirit by Nirvana
Talking about the band that was the biggest band of its time, the group that reinvented rock and gave it a distinguishing feature, introducing grunge into the mix.
Another timeless song is Smells like teen spirit, which music lovers still sing and remember Kurt Cobain.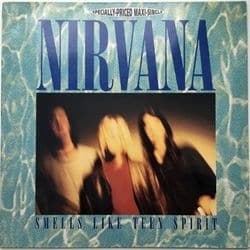 Cobain played this song so much due to its high popularity that it is said that he started to despise it at one point. Although this is the song that set Nirvana into the top charts of the music industry, it isn't something Cobain was necessarily looking for.
Dave Grohl mentioned in an interview, "Kurt probably wanted to sell 20 million records and be the biggest band in the world, but I'm sure he didn't want all the baggage that came along with it," he further added, "I'm sure he didn't even realize what baggage came along with it. Nobody did. I didn't."
Kurt Cobain also didn't enjoy how this track got more recognition than his other songs and took their attention. However, that does show how people took a serious liking to this score.
The song is known to be written about Cobain's girlfriend at the time. Over a deodorant 'teen spirit' she got at the supermarket!
Rolling stones have voted this as the 9th best song of all time; many people recognize Nirvana through this song, it continues to remain popular as the years go by.

10. Zombie by The Cranberries
We end this list with yet another masterpiece. This famous rock song was made as an anti-war song. Also was inspired by the death of children at the hands of the IRA.
It is also a piece to honor and empathize with the mothers of the children and the public in general who were affected by the incidents.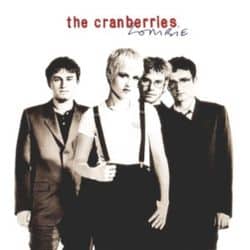 What came to be known as the Cranberries' biggest hits also became an anthem for people going through such rough situations. The rock hit made it to the top charts in multiple countries, including Germany, France, and Australia.
Over the years, the song has been modified into many versions by different artists. One of them being Bad Wolves, whose cover hit no.1 on the Mainstream Rock Songs chart!
Something to know about this song is that initially, they planned on Dolores singing along with them. Unfortunately, she passed a while before the recording. The song is a symbol of honor and recognition to the original.
"This song's our cry against man's inhumanity to man; and man's inhumanity to a child." – Dolores O'Riordan
In Closing
We live by what Louis Armstrong once said, "Music is life itself." All the songs mentioned in the article above are our top picks at Saudiscoop.
Keep in mind that this is highly subjective and will vary from person to person. There are so many different genres of music, many other musicians, each with their own unique style.
It is impossible to pick the top 10. This article highlights the songs that have had an enormous impact on the music industry up until now.
But as you know, music is ever-living and is constantly evolving. There is much more to come, and while we wait for more masterpieces to launch, we strongly urge you to go and listen to the songs on this list if you haven't already!