As many as a million people play football, and another million hopes to play it. Therefore, we've compiled a list of the best to do it.
From being played by a leather and cloth ball in the muds and fields of Britain to being a multi-billion sport, football has had quite the journey. It's the most popular ball game, both in players and spectators.
The World Cup final boasts a viewership well into a few billion. Similarly, there have been many greats of the game who've spent their lives in the service of the game. Their names have been sung, chanted, and been the subject of prayers of entire countries.
Likewise, they've also put whole nations on the map and taken others off it simply by their finesse and class on the pitch. The footballing giants include Germany, Spain, Italy, France, Brazil, Belgium, Argentina, and England.
Spawning international stars gave birth to football cultures in these countries, giving rise to further interest and talents. Thus, we feel that compiling a list of all these legends in no specific order was mandatory.
List Of Top 10 Footballers Of All Time
Diego Maradona
The argentine is widely dubbed as the greatest player in history. A dismal managerial career only followed a star-studded career as a football. His excellence on the pitch, particularly for his country, helped him win the joint FIFA player of the 20th Century.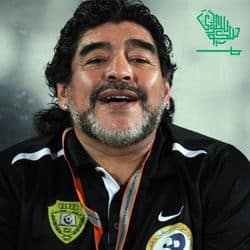 The Argentinian player was shorter than most of his opponents (5ft,5in); which only helped him show off his creative abilities exhibiting great vision and an eye for goal.
The shorter height made it easier for him to swerve away and weave in through the defenses and be a real pickle for defenders and goalkeepers to deal with.
Recommended: Top 10 Ranking Universities in Saudi Arabia, And What They Offer!
Maradona broke the world record transfer fees twice, first when moving to Barcelona for 5 million euros in 1982 and 2 years later when he transferred to Napoli for 6.9 million.
He played for many clubs, but his time at Napoli is where the iconic Maradona played his best football. The Argentinian also played 4 FIFA World Cups with Argentina and captained them through the infamous 1986 world cup win.
He also voted the best goal of the Century (PICTURE OF THE GOAL) for his dribble against 5 English players in that same tournament. He won the golden ball (player of the tournament) as well.
Maradona's professional career stretched over 22 years from 1976 to 1998; scoring 310 and 34 goals for club and country, respectively.
While the latter part of his life and career was riddled with troubles such as drug abuse, criminal offenses, and general controversy; Maradona's name is written on the first page of football history. Diego passed away recently in 2020, aging just 60 years old.
Zinedine Zidane
Famously dubbed as Zizou, Zidane had just as successful a career as a player as he's having as a coach. As rare and impressive as that may be, we're focusing on his footballing abilities for now.
Zidane represented France on an international level and played the best football of his career in clubs such as Juventus and Real Madrid.
He remains just as respected as during his playing years, a true game legend. Zidane won as many as 3 FIFA Player of The Year and a Ballon d'Or.
Recommended: Top 10 Fun Things To Do In Dubai
His career took off quickly as he moved to Juventus just two years into his professional career; winning many trophies, including 2 Seria A Titles.
This spell was followed by a world-record transfer to Real Madrid in 2001 for 77.5 Million to become one of the 'Galacticos.'
His left-footed volley to win Real Madrid the UEFA Champions League is considered one of the best goals in the competition's history.
Zidane had 108 caps for France, winning the World Cup in 1998 scoring twice in the final. He won the UEFA Euro two years later, earning the Player of Tournament award and becoming a national hero and legend.
He also made it to the final of the 2006 world cup. Zidane had the most iconic scene of his career; headbutting Marco Materazzi on the chest due to an exchange of insults between him and Marco.
The sending-off meant that France lost the final. Nevertheless, a truly phenomenal player who's still an active part of the industry.
We think it's impossible not to mention the quick rise of Zidane as a talented head coach and world-class manager. He won 9 trophies in the first three years he coached Real Madrid and left behind a tough legacy.
He won three consecutive Champions League within his first two and a half-season, with Real Madrid winning the FIFA Best Men's Coach in 2017.
Johan Cryuff
The Dutch international was both a player and manager, winning the Ballon d'Or three times in his playing career. Cryuff was a footballing philosopher who came up with the Total Football philosophy, a school of tactics still explored and employed by managers today.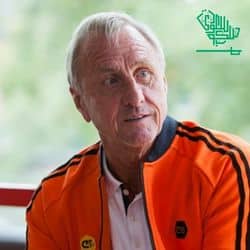 Football wasn't a massive thing in the Netherlands back in Cryuff's time. Still, Cryuff propelled it to the professional and national scene and helped it become a powerhouse.
He led the team to the 1974 World Cup Final; where he performed the famous 'Cryuff Turn' for the first time and won the Golden Ball Award of that World Cup.
His club career started at Ajax, his hometown club. He moved to Barcelona for a then world-record fee of 6 million euros. He helped the Spanish giants win La Liga in his first season and became the European Player.
Recommended: Top 10 banks of Saudi Arabia
Johan Cryuff was also part of the World Team of the Century and was second to only Pele and Maradona on the voting for Player of the Century and first as the European Player of the Century.
Cryuff set out many trends in football, such as choosing jersey number 14; alien to the previous days of having only 1-11 jersey numbers. Cryuff died in 2016 in Barcelona, but he left on Barcelona, and Ajax was undeniable.
The youth academy of both clubs is based on his methods. It is well known for producing world-class talents like Messi, Iniesta, and Xavi.
Similarly, the rise of Ajax during the '90s and Spanish Football in the 2008-12 era has also been credited to Cryuff.
"If you look at the greatest players in history, most of them couldn't coach. If you look at the greatest coaches in history, most were not great players. Johan Cruyff did both – and in such an exhilarating style."
–Johan Neeson
Cristiano Ronaldo
Cristiano is a trademark name in the world of football. It has surpassed many records which people thought would stand forever; An example of sheer hard work, determination, and peak athleticism.
He has the most prominent Instagram following globally and is a vast celebrity owning multiple businesses outside the footballing industry, such as perfume and hotels.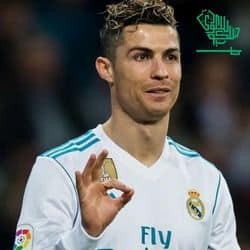 Cristiano boasts 5 Ballon d'Or and 4 Golden Boots, the most by any European player. He has won 32 trophies in his career, including 5 UEFA Champions League, UEFA Euro, and UEFA Nations League.
He is the highest goal scorer for Euro Champions, UEFA Champions League, and International Football. The Goal Machine also has the highest number of goals scored by any player ever, 689 and counting.
Ronaldo is one of the two names on the list of active players. The other one is Messi, with whom he shared a long-running rivalry in the Spanish League; with them representing Barcelona and Real Madrid each.
Ronaldo held the record transfer fee for Manchester United to Real Madrid for 94 million euros. He became their all-time top scorer with 450 goals.
Recommended: The 10 Best Airlines In The World
Representing Portugal at the international level, Ronaldo is the most capped player and assuming full captaincy since 2008.
Ronaldo helped Portugal win their first international trophy with an underdog win at EURO 2016 and then won another one in 2019 as the first victors of the UEFA Nations League
Ronaldo is an excellent example of longevity, playing at the highest level at 37 years. He recently returned to Manchester United and is having a relatively quiet season back to the Premier League.
Still, the Portuguese show no signs of quitting bagging 15 goals already this season. He promises to continue a few more years; but the Qatar World Cup may be his last chance to fight for the trophy if he manages to qualify for it.
Lionel Messi
It's impossible to mention Cristiano Ronaldo without talking about Messi, a player who arguably overshadowed Ronaldo's rise to fame. Messi is an Argentinian footballer who represented Barcelona for most of his career currently plays for PSG.
He has won a record 7 Ballon d'Or and 6 European Golden Boot while competing with Ronaldo for them. Messi won 35 trophies with Barcelona and recently transferred to Paris due to a financial lockout in Catalonia.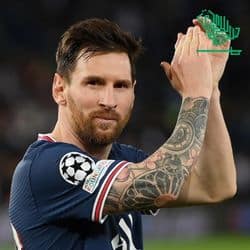 He's won 10 Spanish league titles, 4 UEFA Champions League, 7 Copa Del Rey. Messi also boasts two trebles and one sextuple, winning all-league and continental trophies possible in a single season.
Messi moved from Argentina to Spain at the age of 13 and quickly advanced through the academy ranks to debut at Barca in 2004. He won 4 consecutive Ballon d'Or and set the record for most goals scored in a calendar year, 91.
The closes anyone has come to that is Cristiano, with 69 in 2014. Messi is a brilliant goal scorer and playmaker with age, meaning that he prefers to sit back and create the chances for his teammates more now.
Recommended: Top 10 Highest Currencies Around The World in 2022
He also embraced the false nine roles developed by Cryuff himself and wreaked havoc with it at the peak of his career 2009-12. Messi is still going strong at the age of 35 and might end up as the best player to ever play the game.
While he and Ronaldo shared the stage of the dominance of world football for 10-12 years; their dominance is weakened with Modric winning the Ballon d'Or in 2019; and Lewandowski being the fan-favorite in 2021, despite losing to Messi himself. It's soothing for the eye to watch Messi play on his best.
Alfredo Di Stéfano
In contrast to most of the players in the list, Di Stefano might be the oldest one, with the Spanish forward hitting his prime in the 1950s.
Nicknamed 'blond arrow,' the Spaniard is known for his time at Real Madrid; where he established their dominance in both Spain and Europe. Stefano signed up for Real Madrid in 1953, where he scored 216 goals in 282 games( a club record at that time).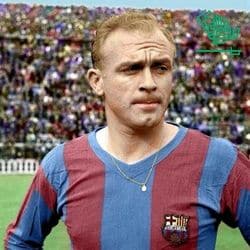 Di Stefano scored in 5 consecutive European Cup Finals with a hattrick in the last one in 1960. The final of 1960 is considered the most excellent football brand in Europe, with Real Madrid claiming a thrashing win over Frankfurt.
His accolades include two Ballon d'Or and European player of the year each in 1957 & 1959. The Spanish football federation selected him as the Golden Player of Spain for the last 50 years.
He was voted 4th player of the Century, only behind Pele, Johan Cryuff, and Maradona. Many to this day call him the complete player in football history.
Micheal Platini
While many know him as the 6th President of UEFA surrounded by controversy, Platini will still go down as one of the best players to ever touch the game. The French footballer has won the Ballon d'Or thrice consecutively.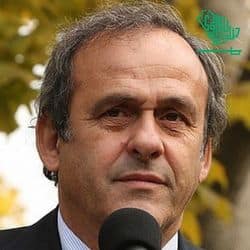 More so than that, he was also ranked 7th in the player of the Century poll we keep referring to. Platini played for Nancy, St. Etienne, and Juventus.
In his career, Etienne and Juventus earned the nickname Le Roi (The King) due to his talent and leadership qualities.
Platini helped France win the 1984 European Championship in which he was the Top Scorer and Player of the Tournament. His goal-scoring abilities also pushed Juventus to win the European Cup in 1985.
Platini was his country's Leading all-time scorer till 2007 and of the European Championship until 2021, keeping in mind he only appeared in one edition of it, which he won.
Following his retirement, Platini managed the French Football Team for four years. In 2007, he became the first former player to be elected as the UEFA President.
However, he was banned from the Football administration in 2015 after a conflict of interest. The ban is to last till 2023.
Pelé
Pele has created a legacy for football that remains unmatched to this day. When talking about the greatest player ever, the Brazilian forward, the first name that comes to mind was the ultimate hope for football for an entire continent.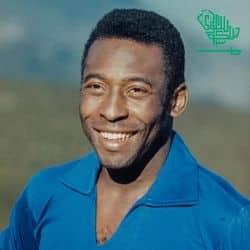 He was named the athlete of the Century by International Olympics Committee. He was also the Joint Winner of the Player of the Century Award, with his 1279 goals in 1363 games being a Guinness world record.
While many greats in the list dream of this trophy, Pele won the World Cup Thrice(1958,1962,1970), the only player ever to do so.
Pele is often credited with attaching the phrase "the beautiful game" with football. For a while, he was the best-paid athlete in the world.
Pele was the first footballer to popularize playing the ball with both feet and used it to his advantage. Typically, a striker would often drop back to help create a play with his vision and assist.
Recommended: Top Ten Mobile Phones (Smartphones) in 2022
Pele became a social inspiration when he rose to fame after winning the '58 World Cup; a black superstar served as hope to many struggling with race-based conflict at the time. Pele was outspoken about this; thus, it only added to his legacy.
Ronaldo de Lima
The second Ronaldo is on the list but someone with a very different belonging than the first one. Ronaldo the phenomenon is closely linked to the world of football to this day, but his playing days brought him most of the glory and success for which he's remembered until now.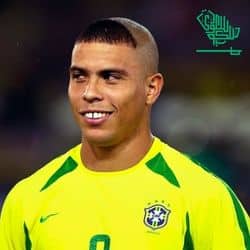 He was a striker who completely redeveloped how the position is played and inspired a generation of Football in Brazil, hoping to become the next R9.
Ronaldo won the World Cup at the ripe age of 17 in 1994. Two years later, his transfer to Barcelona broke the transfer world record, and he went on to become the FIFA Player of the Year the same season.
He broke the transfer fee world record again when he moved to Internazionale and then won the Ballon d'Or, the youngest recipient of the award to this day.
A series of knee injuries kept him out of action for almost three years. Ronaldo returned to Football with Real Madrid in 2002, winning the world cup and laliga in the same season.
He also won the Golden Ball in the 1998 World Cup, where he helped his team reach the final. He formed probably the most iconic front 3 in the 2002 world cup with Ronaldinho Rivaldo. These two names narrowly missed out on this list.
Ronaldo retired in 2011 but still owns two football clubs in Spain and Brazil each. He's also currently working as a goodwill ambassador for UNDP. He continues to be involved in the world of football positively.
Paolo Maldini
Maldini is the only defender on this list. That says a lot about the kind of impact he's had on the world of Football and Italian Football specifically. In a world where every kid wanted to be the next Maradona or Pele, Maldini spawned as a Footballing legend while playing at the back of the field.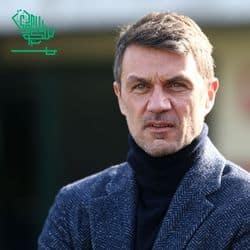 Maldini was nicknamed "The Captain" for his leadership and consistency, especially with AC Milan. He built and cemented a legacy that Milan looks up to till this day and will continue to do so.
Recommended: Top 10 Online Platforms to Enter The Era of Online Learning
That's because the man spent 25 years and all of his professional footballing years at Milan, retiring at 41 in 2009. He won 25 trophies in his career, notably 5 Champions League/European Cup and 7 Seria A titles. AC Milan retired the number 3 jersey upon his retirement.
Since it's usually more difficult for defenders to be as exciting and fashionable as their forward counterparts, Maldini didn't have a lot of individual awards.
However, he finished second for Player of the Year in 1995 and placed third in Ballon d'Or in 1998 and 2003. He also held a lot of records for most appearances, such as most appearances for Italy which were later overtaken.
Most appearances as captain for Italy where he captained for eight years; standing record of most appearances for Milan, 902; and one of the 32 players who have made over 1000 career appearances. A true legend of the game whose legacy is difficult to overcome and impossible to erase.