With the world's tallest buildings, skydiving, skiing, and other recreational activities, Dubai is one of the best vacation places. This article discussed the top ten places or activities you should try while visiting Dubai.
1. The Burj Khalifa
One of the most famous tourist attractions, Burj Khalifa, is the world's tallest building, 829.8m tall.
Take the Observation Deck tour, which is on the 124th floor of this building. This tour offers a jaw-dropping view from the top of the world's tallest building. Several tourist guides are available there, ready to help tourists during their visit.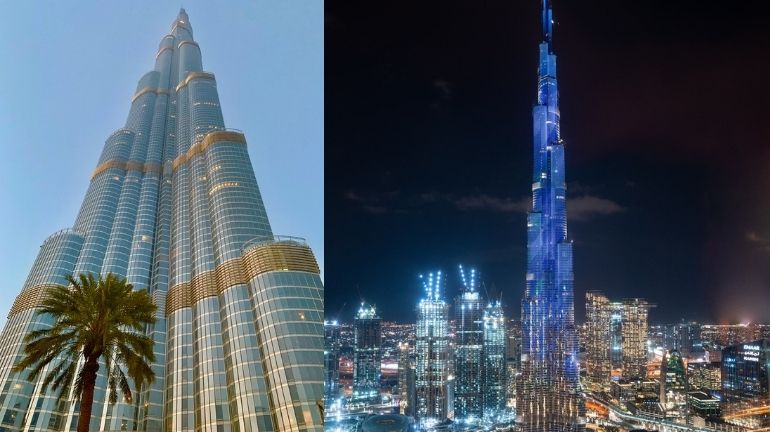 Moreover, nighttime visits are more popular among tourists who are into photography, as the deck provides a breathtaking view of the city lights.
However, book your tickets for the 'At the Top' tour beforehand when visiting on the weekend. Booking in advance would help you avoid long line-ups.
You can even purchase a combination ticket, including a tour of the aquarium in Dubai Mall. Also, several water features exist, like the world's tallest fountain, Dubai Fountain.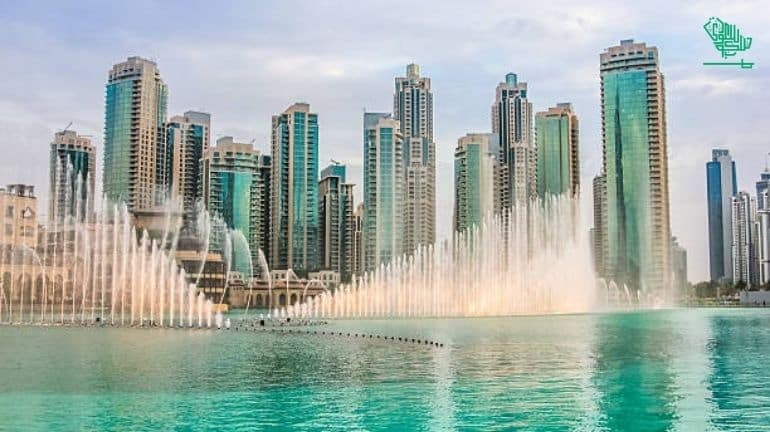 2. Burj Al Arab
Burj Al-Arab is one of the most luxurious, five-star rating hotels in Dubai. Often known as the world's only seven-star hotel, it offers a range of exquisite Arab and international cuisine.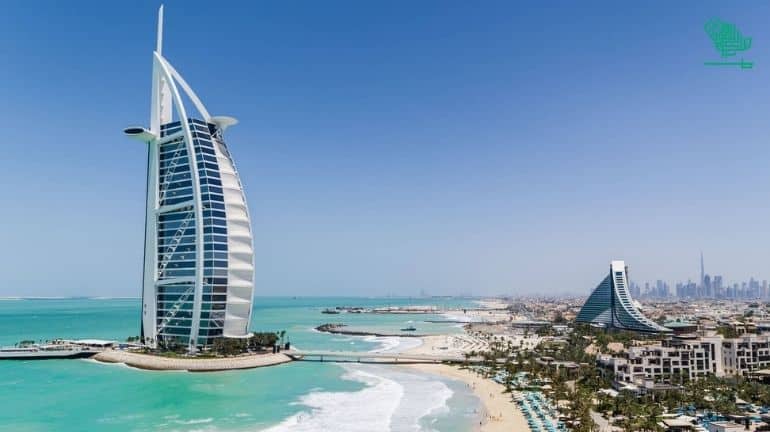 Furthermore, it is a sail-shaped building on the coastline with a spectacular ocean view, about a 20-minute drive from Burj ul Khalifa. You can also book an overnight stay or spa day or swim in their indoor or outdoor swimming pools.
3. Dubai Mall
Providing an entry to Burj ul Khalifa and Dubai Aquarium, Dubai Mall is known as the world's largest mall.
It offers a wide range of options for shopping and entertainment. Apart from the variety of shopping stores, it also provides an ice-skating rink and a gaming zone, including a dining area.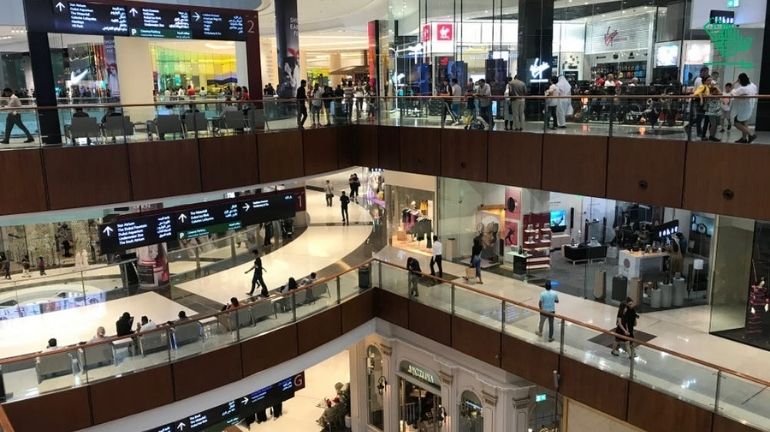 There is plenty to do and see in Dubai Mall. From shopping and eating, it also holds live concerts and fashion shows. One of the great tourist spots in Dubai, the Dubai Mall Fountain, does a light and music show every hour.
In January and February, the Dubai Shopping Festival is one of the most famous festivals held at Dubai Mall.
4. Dubai Safari
You can find shiny skyscrapers, luxurious dining places, and even sandy dunll in Dubai. The hue of orange and red of the sunset spread on the dunes is a sight not worth missing.
The desert safari includes dune bashing, a dancing show, camel riding, and henna tattoos. It also provides an Arabian-style dinner and a spectacular view for stargazing at night. However, it would be better to book it before your vacation.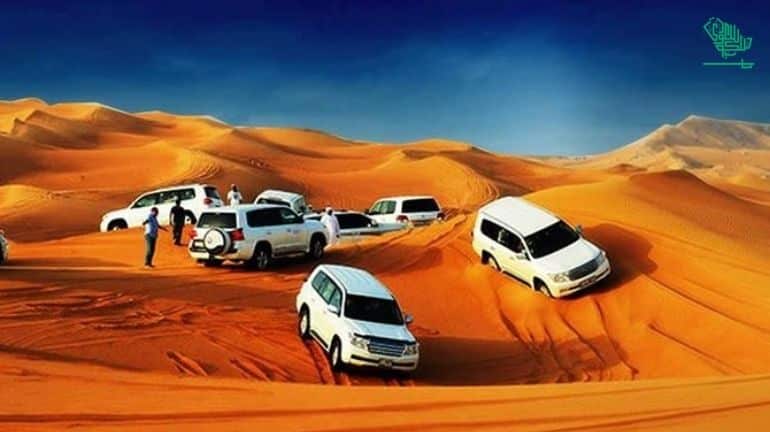 Dune bashing is in a safe vehicle with an experienced driver. Your dune-bashing driver can pick you up from any hotel you want to. In addition, you can go sandboarding there, where you can slide down the dunes on a board fastened to your feet.
Tickets for Desert Safari are usually around $50.
5. Kite Beach
Along with Dubai Kitesurf Beach, Kite Beach is the only beach in Dubai where you can kitesurf. With a casual beach vibe, this beach has the edge over all other beaches in Dubai because of the sport-related activities.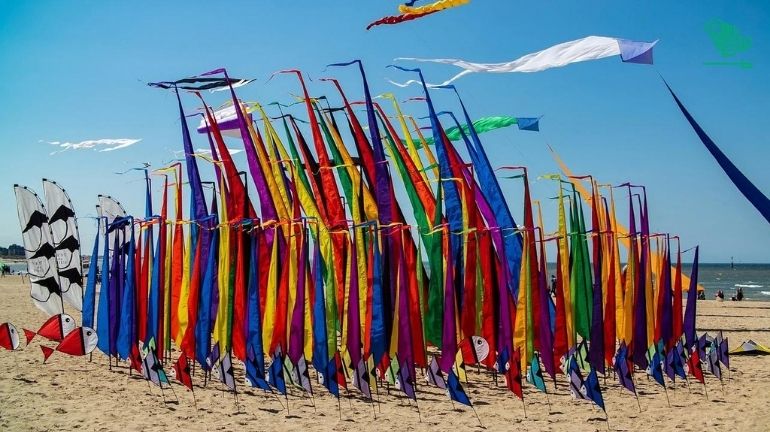 It is a white sand beach inuth of Jumeirah Beach, perfect for sunseekers. Apart from kitesurfing, you can also go paddleboarding. Lessons and equipment can also be arranged easily for you there.
6. Dubai Opera
With a seating capacity of 2,000000 people, Dubai Opera hosts world-famous shows. It organizes theaters and concerts by globally renowned classical musicians, ballet dancers, opera, and comedy nights.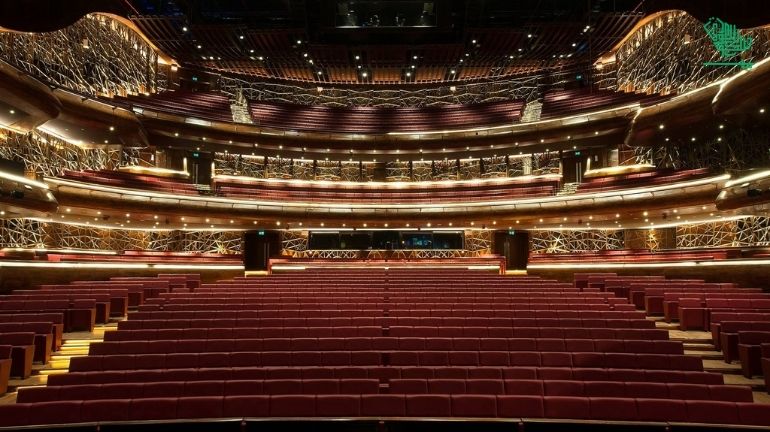 Moreover, its architecture is one of the main reasons that catches the eye of tourists. Its high contemporary glass and steel walls and the waterfront outside provide a perfect place for amazing pictures.
If you are up for a nighttime exploring, check out this infamous Dubai opera at the Sheik Mohammed bin Rashid Road.
7. Dinner In The Sky
Want to eat dinner while having a good view of Dubai and a once-in-a-lifetime experience? If you do not have acrophobia, Dinner in the Sky is one of the unusual places you can have dinner.
It takes you to a height of at least 50m at a table that rotates slowly every hour.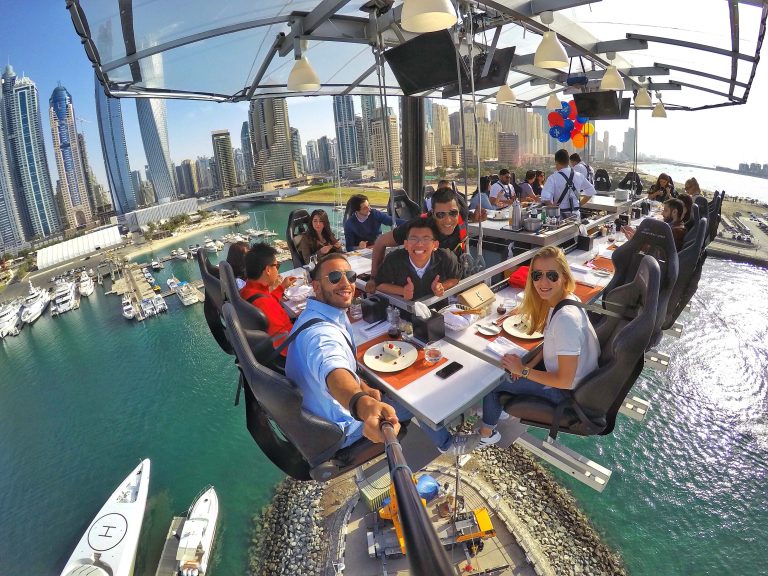 The dinner here varies from AED 599 to AED 799. However, considering safety measures, you need to be at least 110cm in height and a maximum of 150kg in weight.
8. Legoland Dubai
Legoland is a theme park built for children ages 2 to 12 years. It offers 60 thrilling rides and 15000 leLegoodels, capturing children's and adults' interests.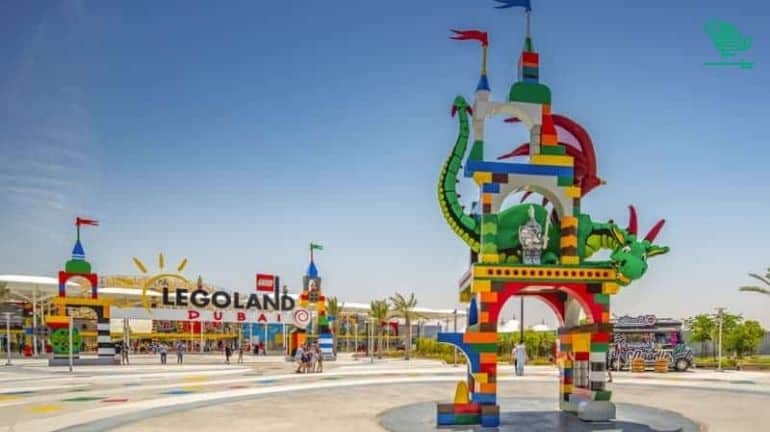 Built with 60 million legos, this is a perfect place for fun amid summer heat as this theme park is air-conditioned.
9. Skydiving
If you are seeking an adrenaline rush and some adventure, check out skydiving in Dubai. While restaurants, museums, and shopping centers are fantastic ways for tourists to spend their day, it can get a little boring for adventurous people.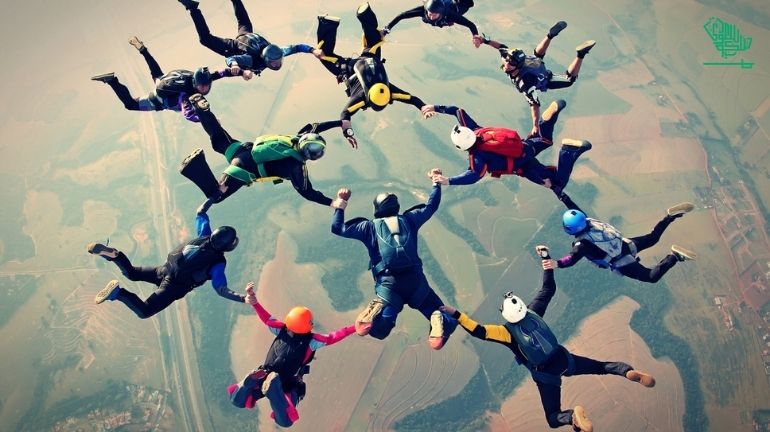 Skydiving in Dubai can provide you with a thrilling experience. Beginners can jump with an experienced company guide; however, those with a license can jump alone.
You can go skydiving on Palm Island or over the desert zone. However, on Palm Island, you can go from 10 a.m. to 3 p.m. in the desert area and skydiving from 7 a.m. to 4 p.m.
10. Aquaventure Waterpark
One of the largest waterparks in Dubai, Aquaventure has over 105 record-breaking slides with a splash area for kids. Along with exciting rides like Leap of Faith and Tornado, including the Emirate's longest lazy river and a private beach.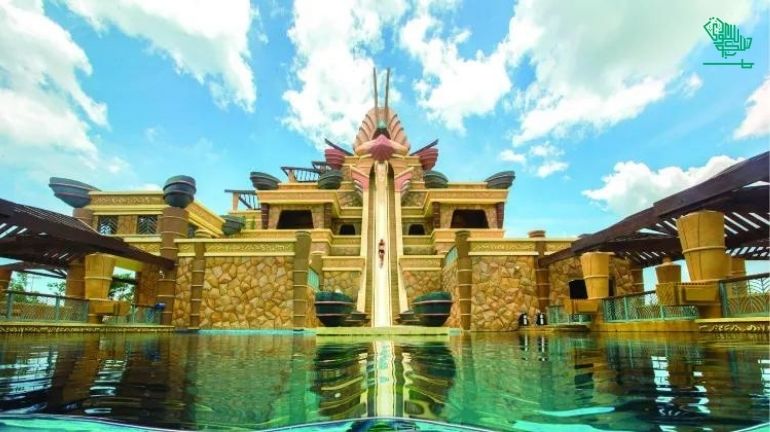 Located on Atlantis The Palm, Crescent Road, it has 15 incredible restaurants where you can dine after a fun day at the waterpark. The ride, Leap of Faith, takes you to a 27.5m dive in a clear tube surrounded by sharks and rays. You can visit any day, from 10 a.m. to 6 p.m.