Explore the tallest man in the world with the Saudi Scoop.
In a world full of people, it is so difficult to stand out; being known is rare and precious.
Whether for saving a life or donating millions to charity, being famous for something is what people crave.
The glory of the internet hype, the talk, the interviews. For some, it is nothing but a dream come true.
Then, some people would want nothing better than to blend in the background and be entirely invisible.
And yet, they are so bizarre that they tend to stand out no matter what they do. This article has arranged a list of some of the tallest people living today and their lives.
We always bring only verified and quality content to you; hence, everyone on this list is legit. We have only made sure to add the tallest people with certified heights.
So, let's get on with it, then!
List Of Top 10 Tallest People In The World Today
Sultan Kösen (Tallest Man)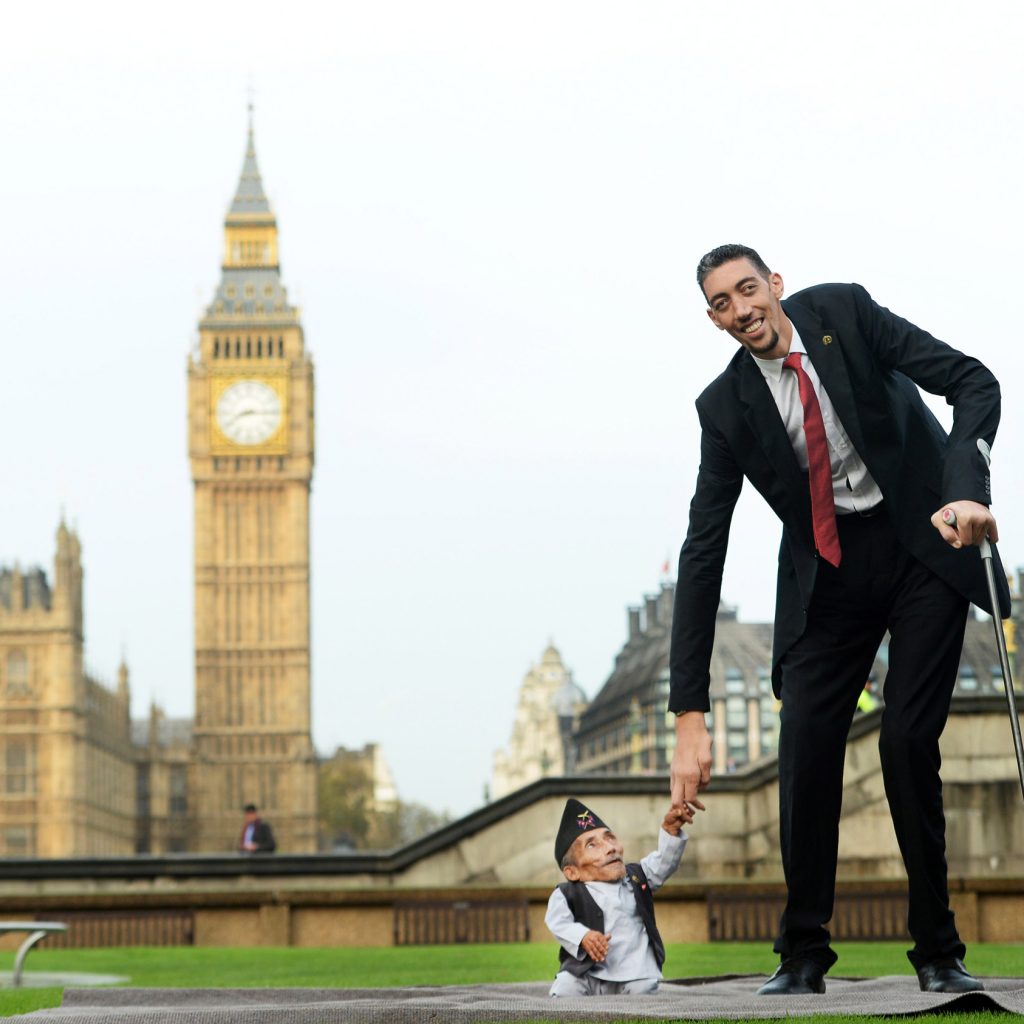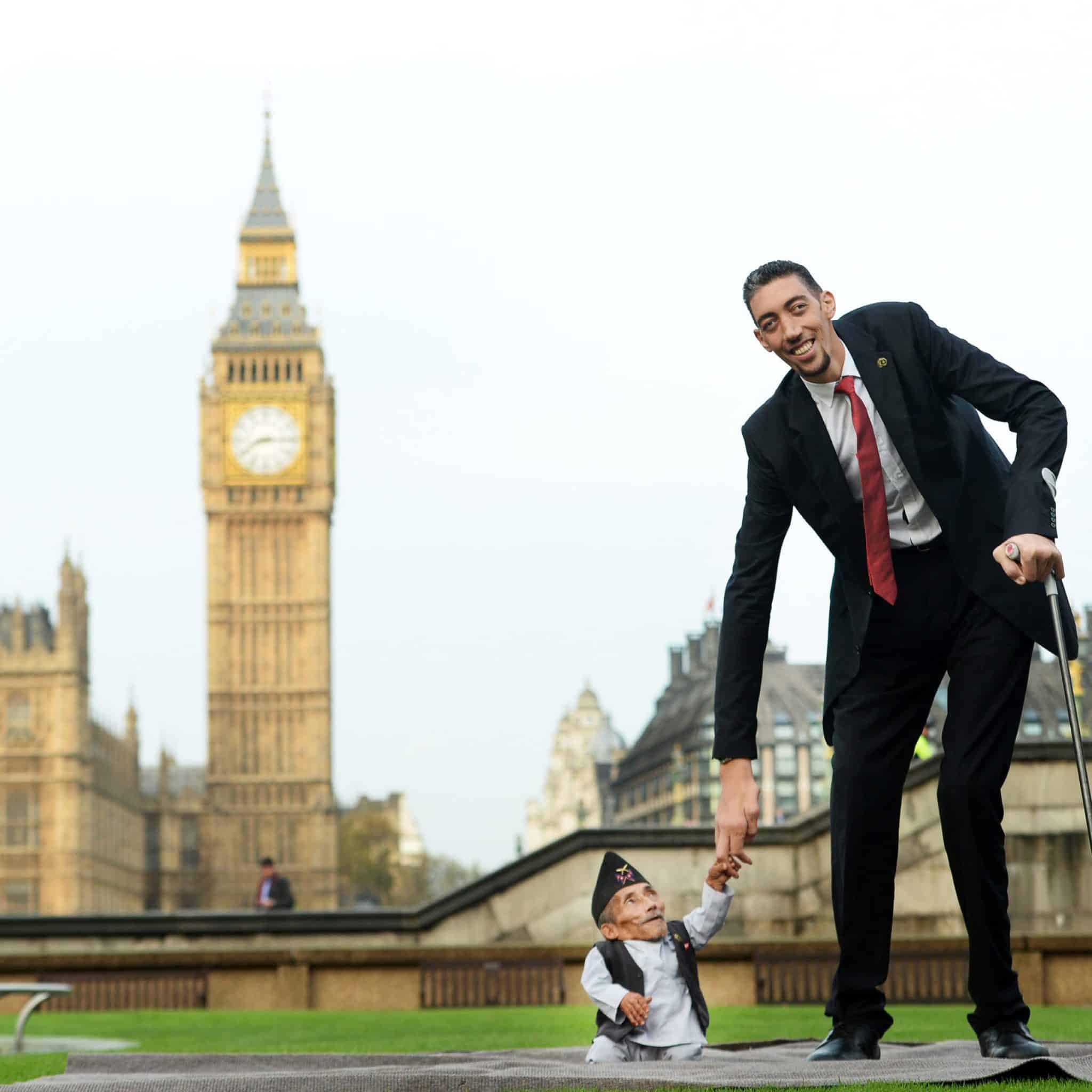 Kösen belongs to a Kurdish family in Turkey and holds the Guinness World Record for being the tallest person alive today.
He has held the record since September 2009, at a height of 246 cm (8 ft. 1 in.)—an updated reading of 251 cm (8 ft. 2.8 in.) as of 2011.
But that is not all. Kösen also has the biggest hands and the second-longest pair of feet among the living!
Kösen's unique height and massive growth result from a rare condition of pituitary gigantism. This results from excess production of growth hormones during the young years of one's life.
Due to his massive frame, Kösen uses crutches to walk and finds some everyday tasks difficult.
Recommended: The Top 10 Countries With The Best Food
However, he is an optimist and finds silver linings in his condition when he can help his family with work that requires height.
Kösen is a farmer by occupation but has participated in the Magic Circus of Samoa in 2014 and participated in several global shows.
Brahim Takioullah
This gentleman belongs from the rich lands of Guelmim, Morocco, and is celebrated at 246 cm (8 ft. 1 in.). And what more?
Takioullah also holds a record for having the largest feet of anyone living on this planet and is considered one of the tallest people in the world.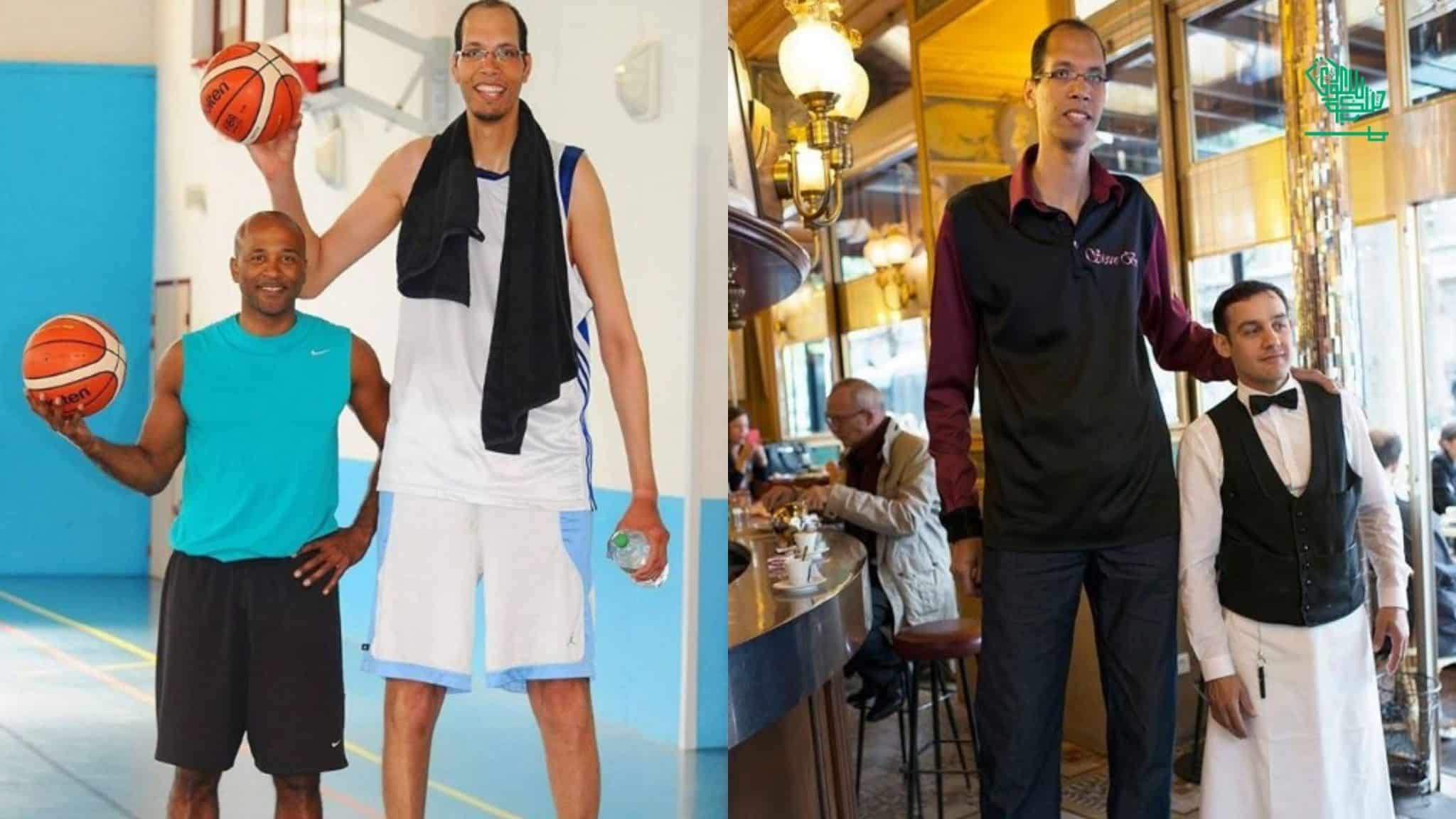 Normally, growing up to the age of 13, he hit an unnatural growth spurt that made people concerned about him.
At 18, Takioullah was encouraged to get tested by his school doctor for his unique build. A hormone-secreting tumor was discovered in his brain.
After graduating with a geography degree in 2006, Takioullah was taken to Paris by a French doctor for treatment.
He was successfully operated on, and the tumor was removed, after which the hormone levels in his blood returned to normal.
Takioullah is now a French national who works for an amusement park, "Saint-Paul," just outside Beauvais, about 80 km north of Paris.
Dharmendra Pratap Singh
Dharmendra Pratap Singh, born in 1983, is known as "The Tallest Man of India." His height reaches up to 246 cm (8 ft. 1 in.).
Therefore making him short of just 11 cm to break the world record. Mr. Singh belongs to a village named Narharpur Kasiyahi in Pratamgarh District, India.
His height seems to attract attention towards him. Mr. Singh says it's challenging to find a suitable job because of his above-average height. He also struggles with getting marriage proposals.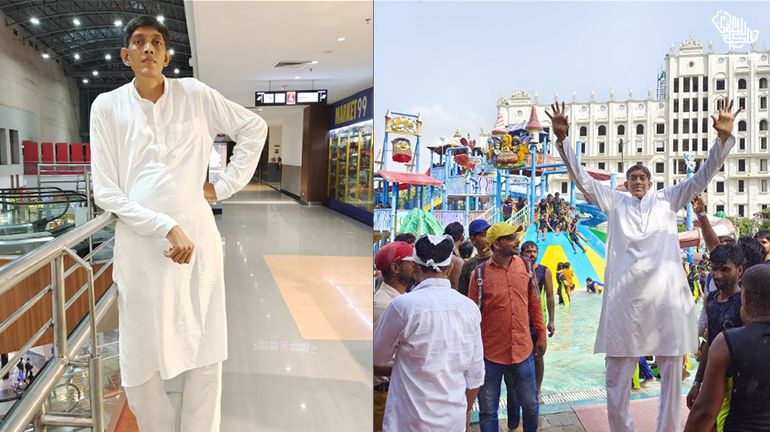 Moreover, he is also a member of a political party. He joined Samajwadi Party, which he believes does not discriminate against anyone. By becoming a member of the party, he gained much more fame.
In a Telegraph interview, he said, "I am immensely popular, and it is all because of my height." The Guinness World Records books mention his name, too.
However, he also faced a few health issues because of his height. He had severe hip pain and underwent hip replacement surgery in 2019.
Morteza Mehrzad Selakjani
This person measures 246 cm (8 ft. 1 in.) and has his origins in Iran. He is the tallest man in the entire country.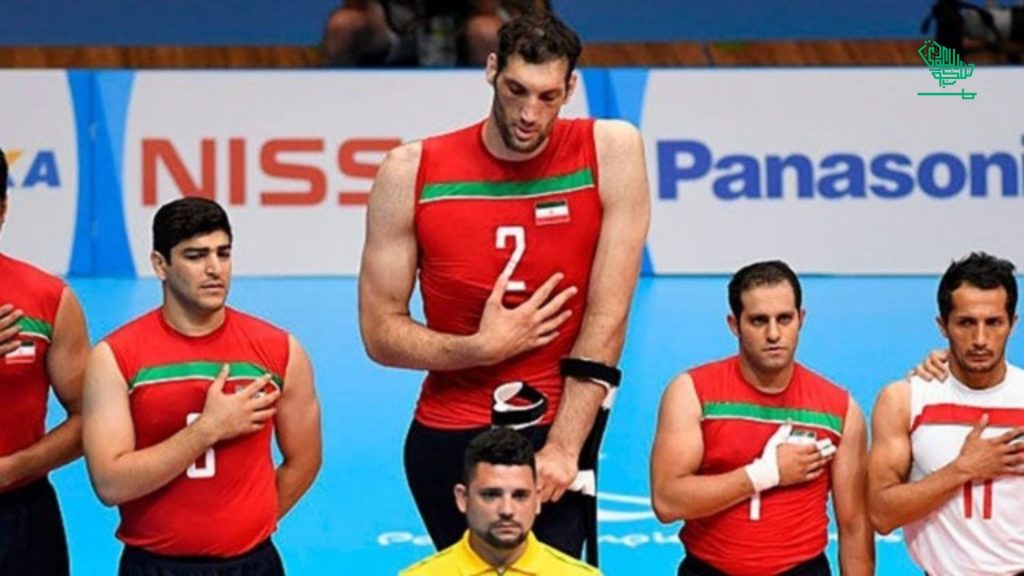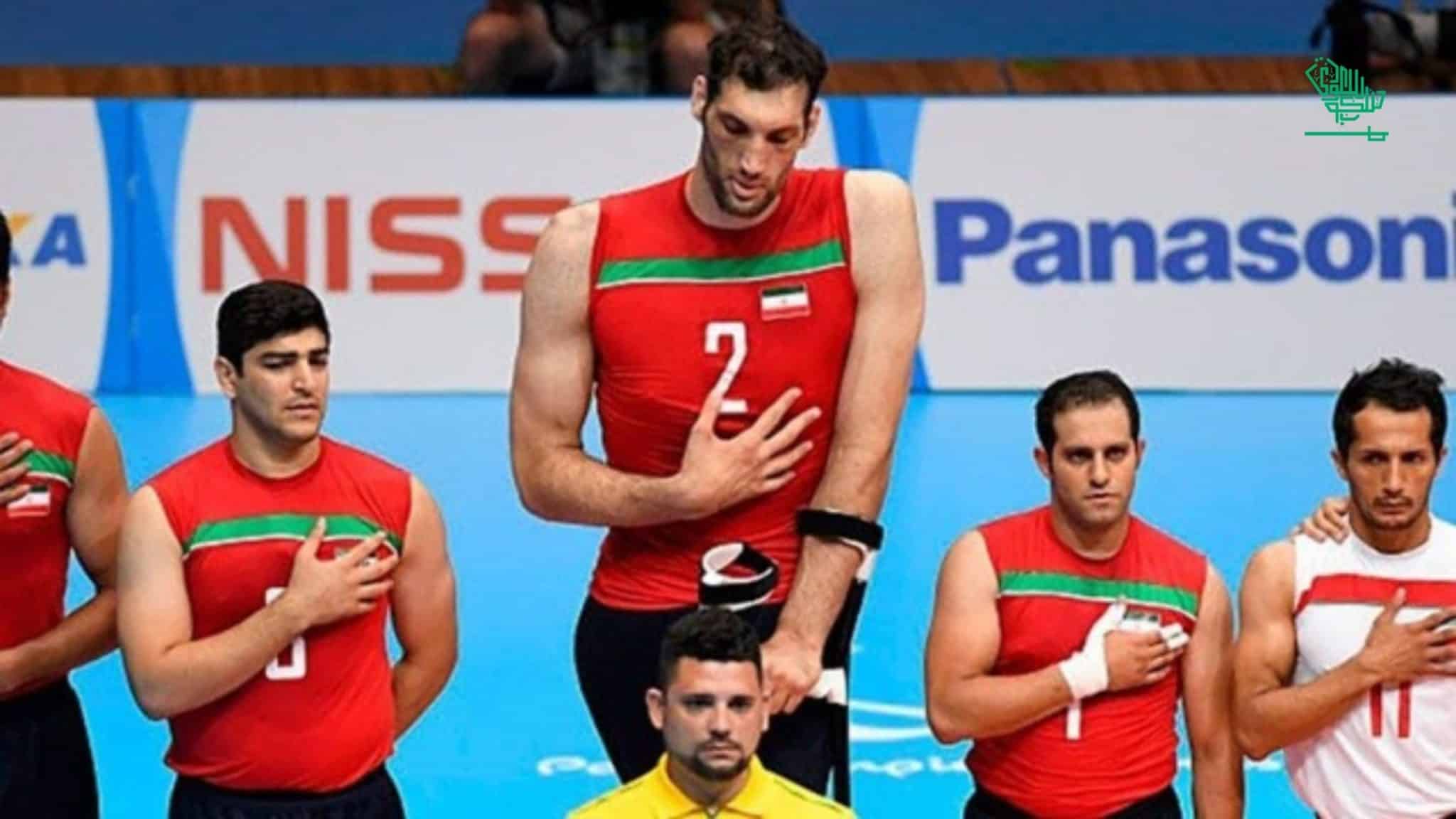 Mehrzad's specific condition began at the age of 16 when he hit a growth spurt that would leave the world stunned.
Mehrzad was 190 cm tall when he met an unfortunate accident that left one of his legs in a stunted growth than the rest of his body.
It never did make a full recovery. Even today, one of Mehrzad's legs is just about 15 cm shorter than the other.
Mehrzad, however, is unbeatable at spirit. He is the tallest Paralympic champion in history since he participated in the Rio Games in 2016 as a sitting volleyball player.
He bought home a gold medal from the games and also great pride. Currently, Mehrzad is a part of Iran's national sitting volleyball team.
He has a history with the club Samen Al Hojjaj, having played for them in 2015.
Zhang Juncai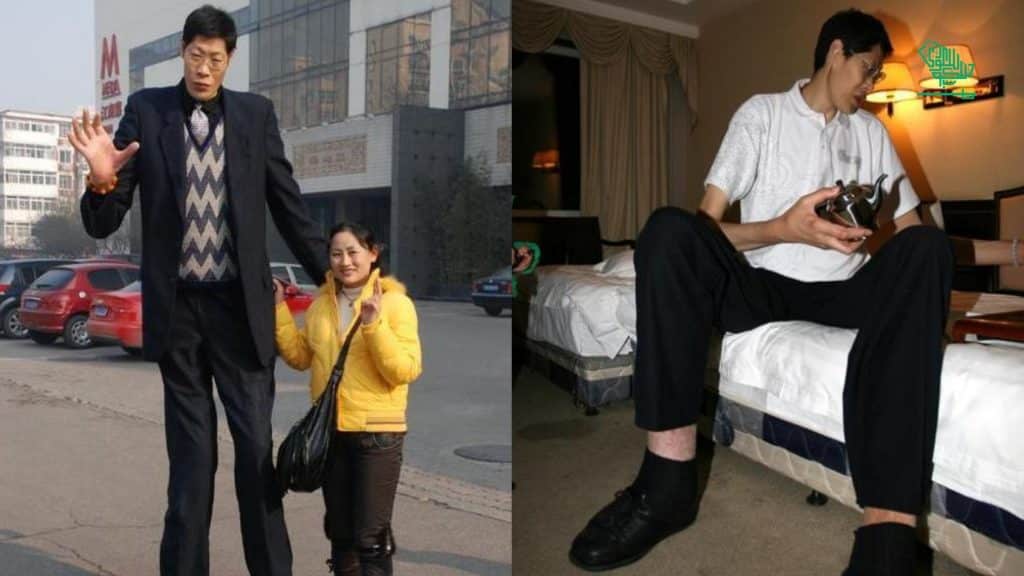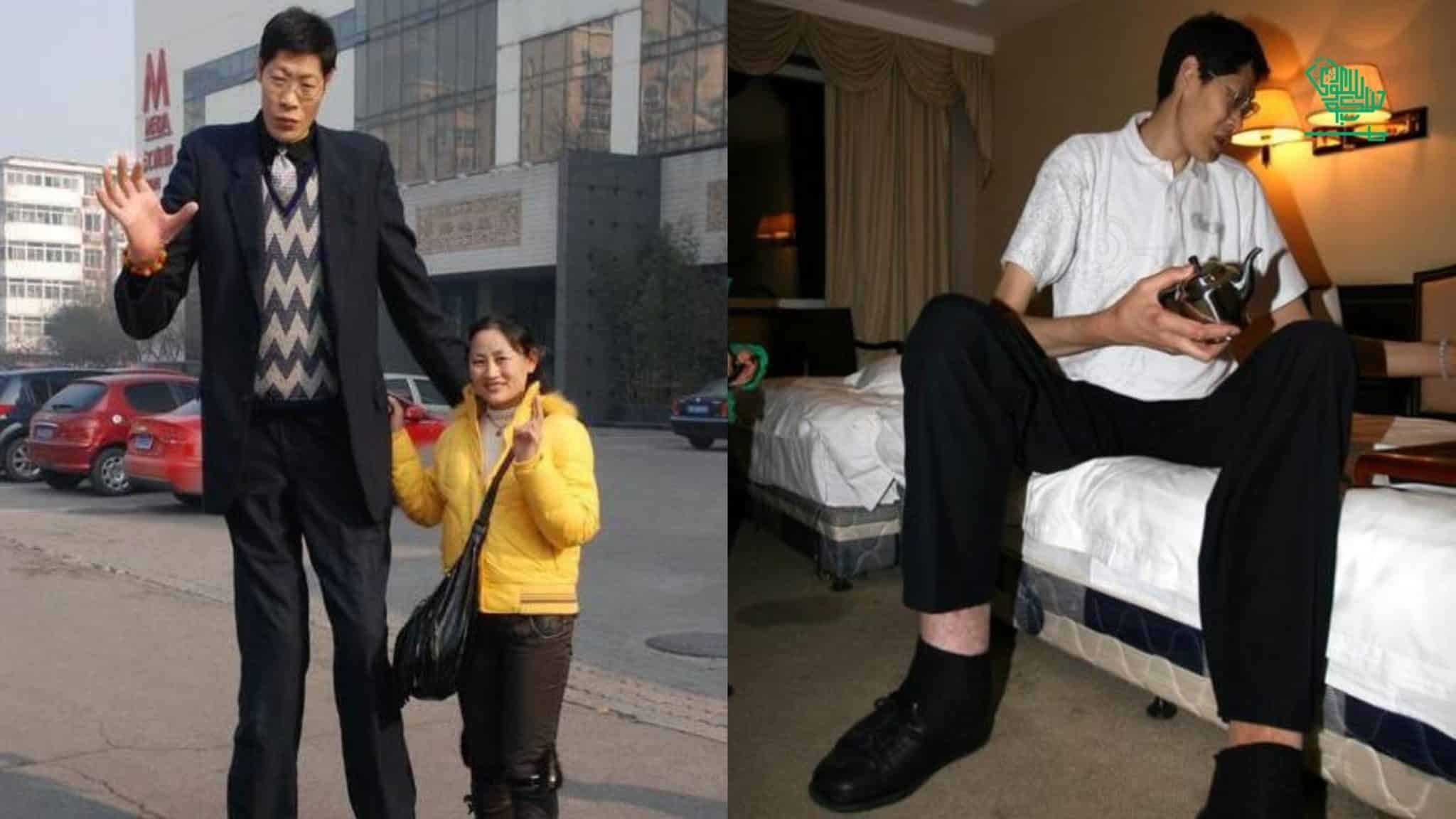 Juncai is the tallest man in China, belonging to the Shanxi province. He stands at a great height of 242 cm (7 ft. 11 in.) In November 2004, Juncai was declared the tallest person in the country.
Juncai is about 10 cm shorter than Kösen, the tallest man living. 
Asadullah Khan
Born in 1988, Khan is the tallest man alive in India at 241 cm (7 ft. 11 in.). The intriguing part is that everyone in his family is just 5 feet or over, so it isn't a family thing.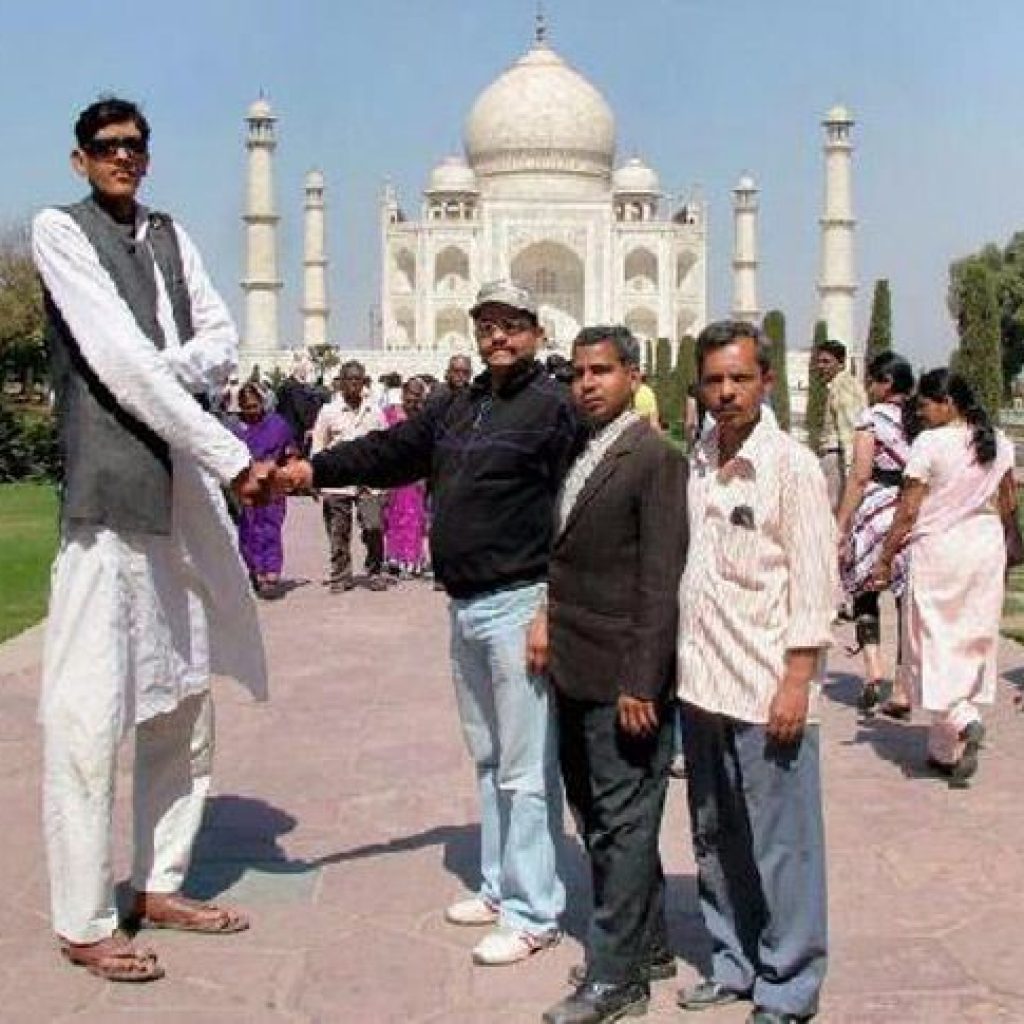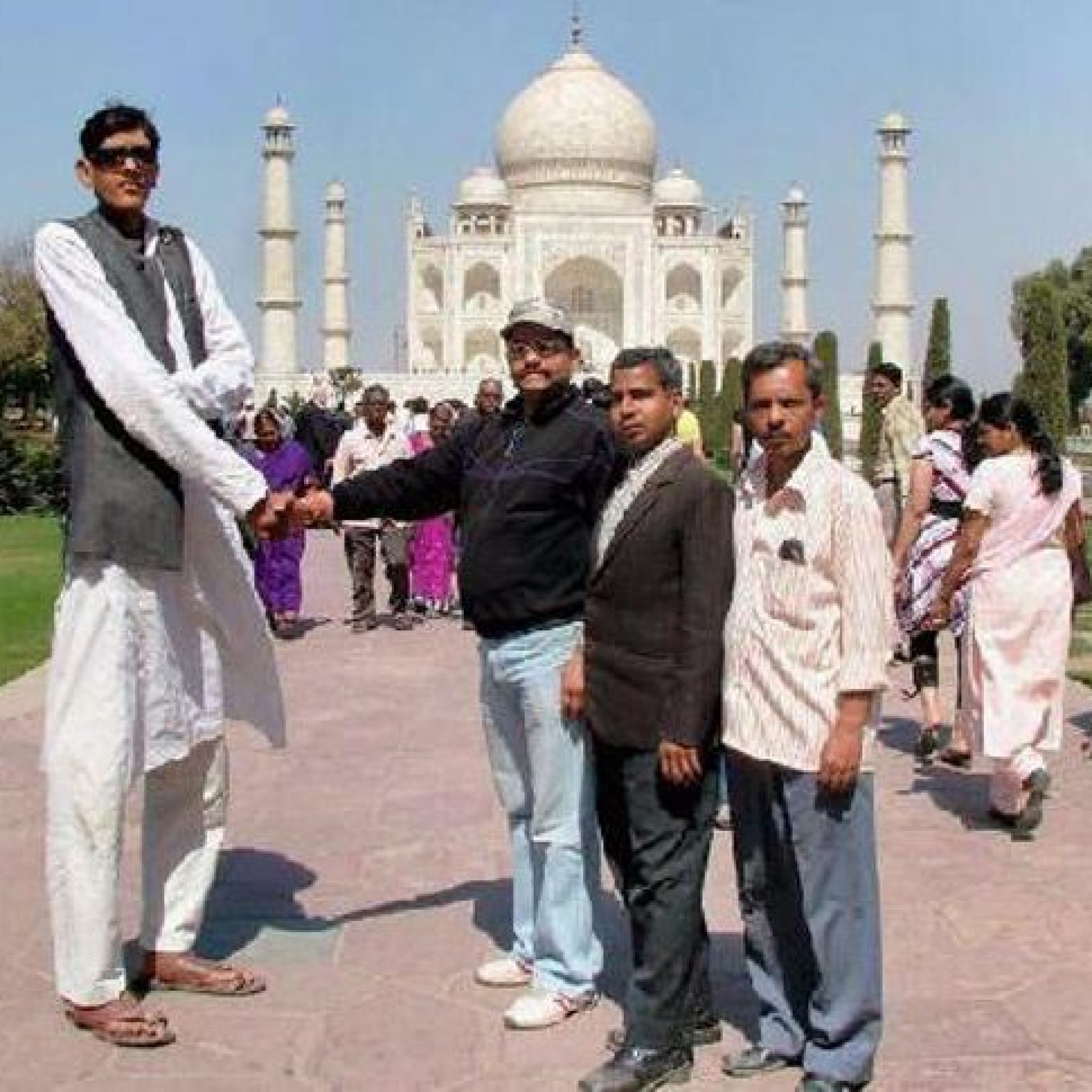 Poverty plays a pivotal role in Khan's life, which is unfortunate. Resorting to odd, laborious jobs to earn a living, Khan has not been doing exceptionally well.
Being a special person in India, Khan's life should be much easier. But it is not. It would be commendable for the country's government to recognize the support needs of the tallest people and give them financial support.
Naseer Soomro
Soomro is from Pakistan and ranks as one of the tallest people living in the country. He measures a strapping 238 cm (7 ft. 10 in.), making him one of the tallest people in the world today.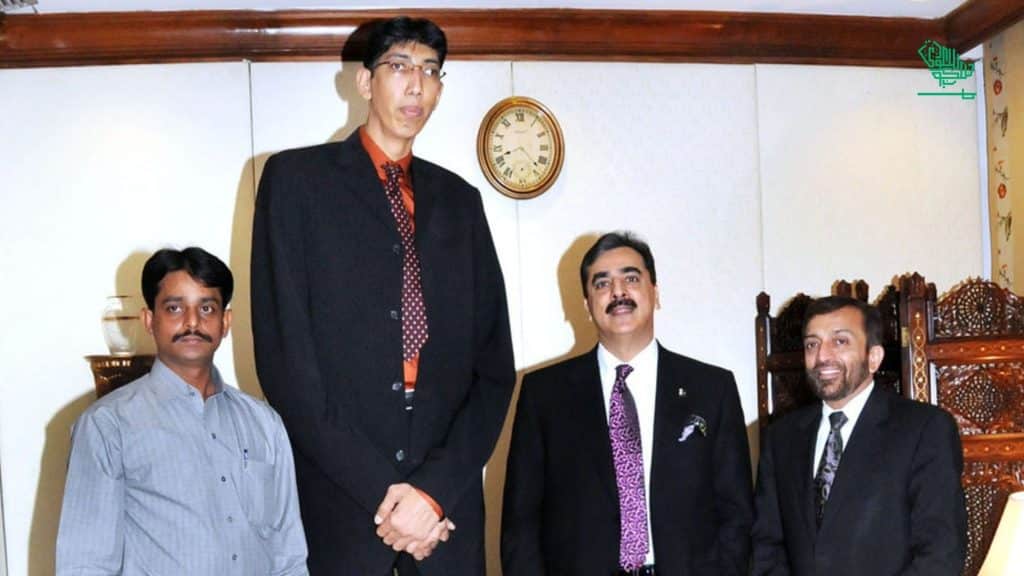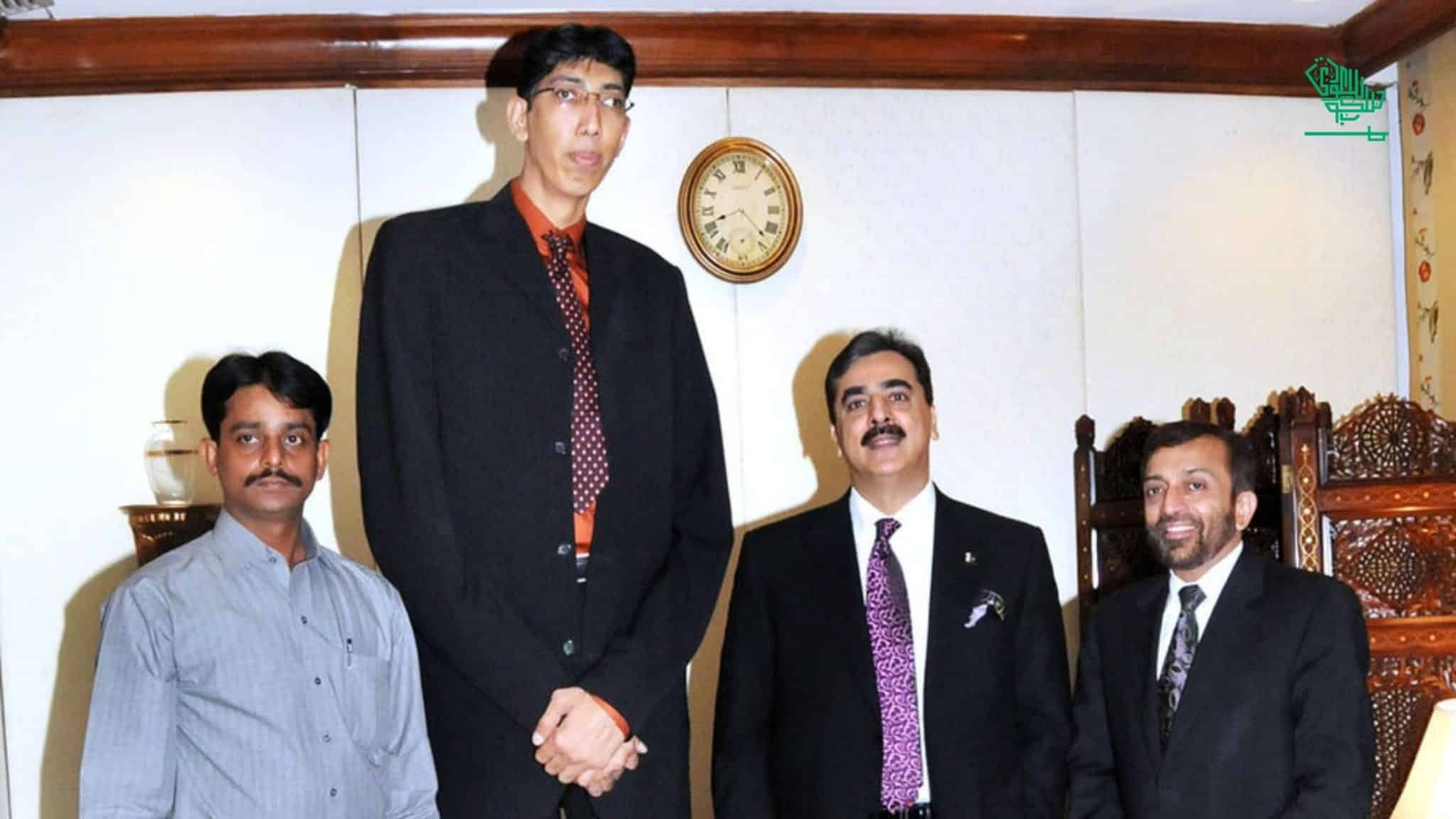 Sun Mingming
Mingming originates in a small town near Harbin in the Heilongjiang Province of China. The Guinness World Records have measured him at a height of 236 cm (7 ft. 9 in.).
In 2005, he discovered a tumor in his pituitary gland that was causing his intense growth. A fundraiser was organized to collect money to remove Mingming's tumor, which was done successfully.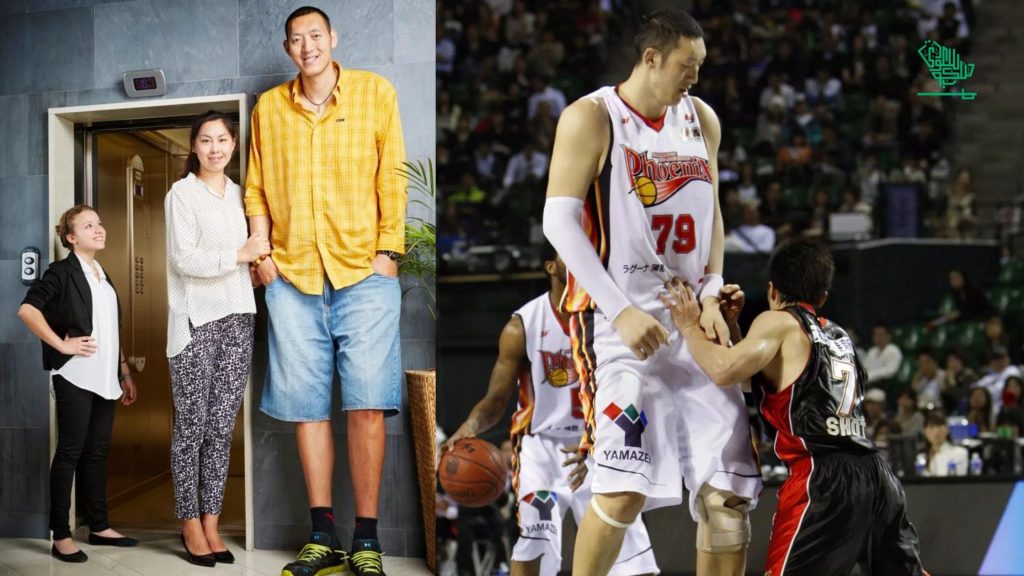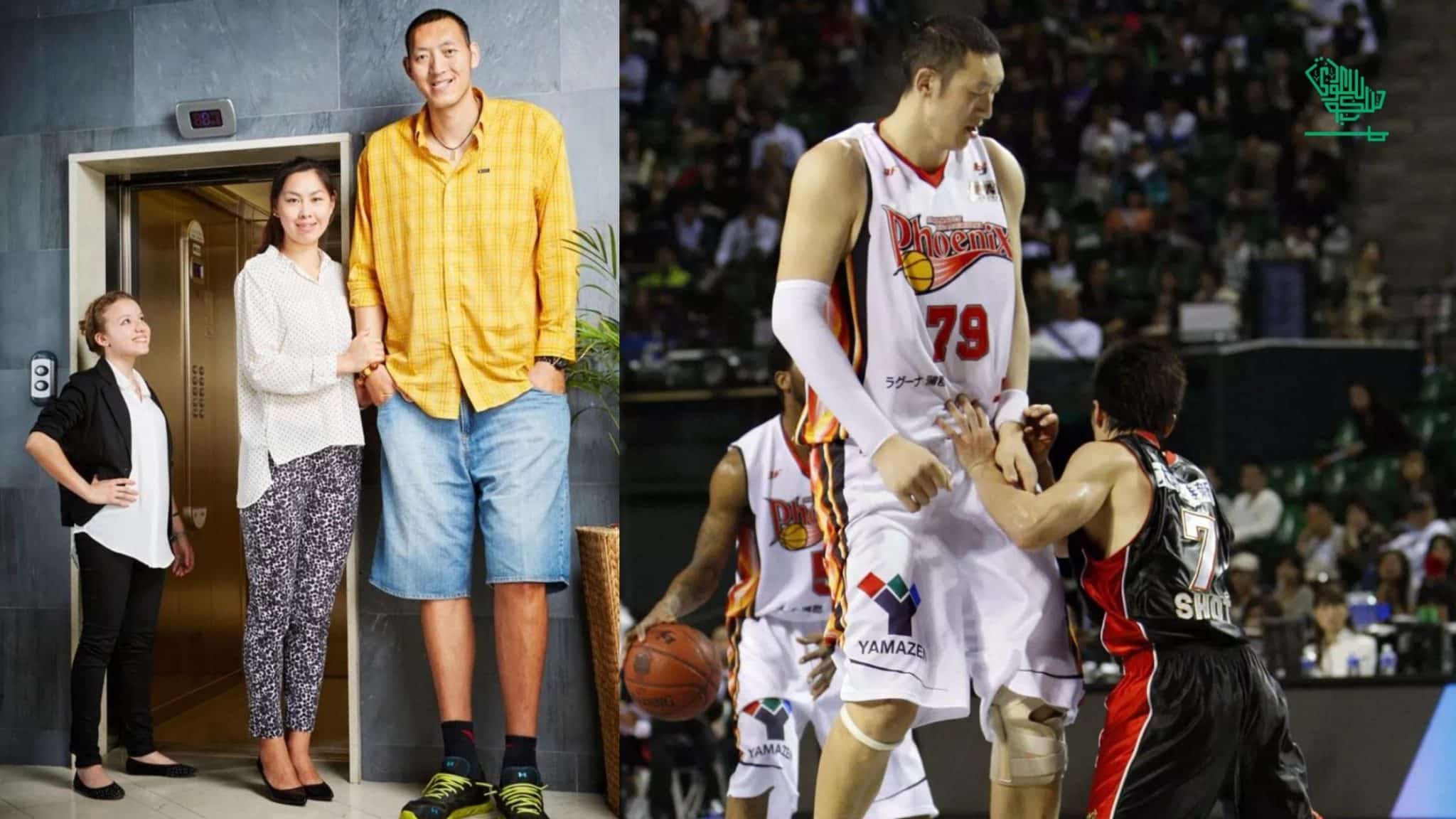 Mingming was formerly a professional basketball player, having used his height to his advantage. He is the tallest basketball player in the world to have ever played.
Mingming played professionally for the United States minor leagues, Mexico, and Japan before finally returning home to China to play for his home country.
He has since retired and now works as an actor. The popular screen works include films such as The Rush Hour and Funny Soccer. 
Bao Xishun
Xishun is another Chinese man to make the list of the top 10 tallest people in the world list. He was born in Inner Mongolia in China.
At a frame height of 236 cm (7 ft. 9 in), Xishun held the title of the tallest person in the world until 2009, when Kösen broke his Guinness World Record.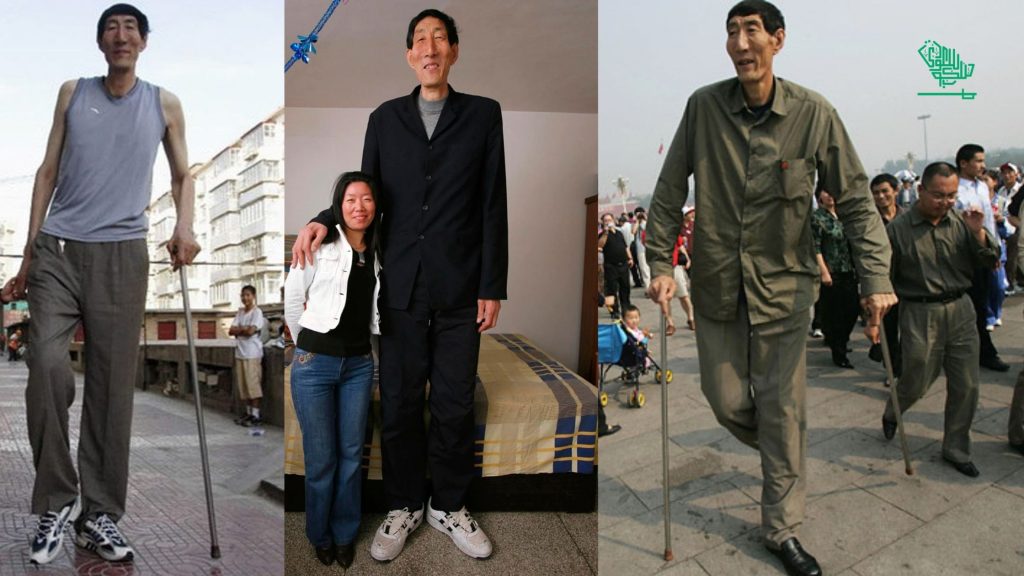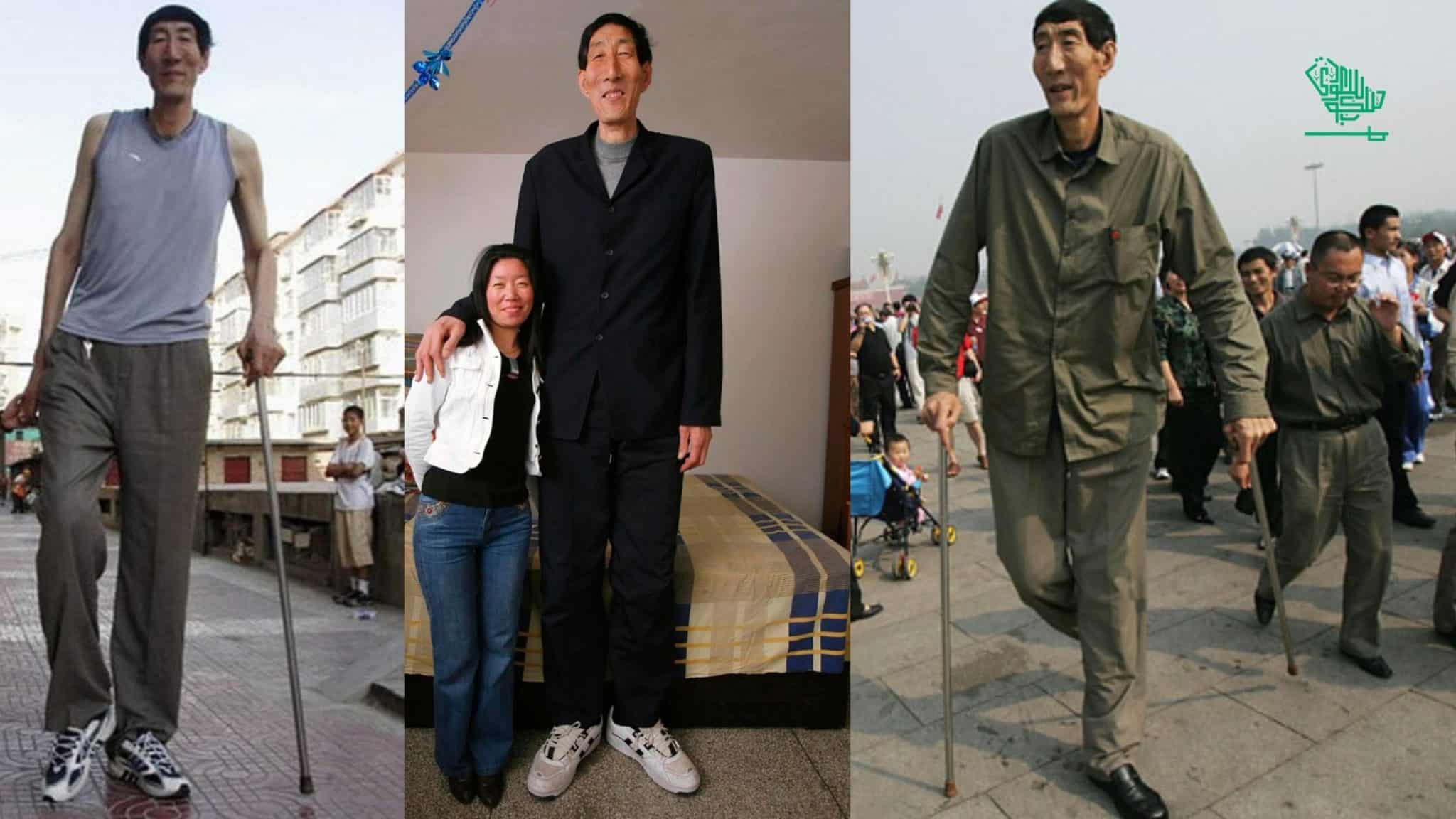 Xishun grew normally until age 16, after which his height changed tremendously.
Xishun has served in the People's Liberation Army for around three years, after which he returned to his hometown to work at the Chifeng City Hospital for several months.
Bao Xishun is known for his exceptional feat in 2006 when he used his long extremities to serve the world uniquely.
A dolphin that had accidentally swallowed glass shards was in much pain, and the vets could not help it.
Under the circumstances, Xishun used his 1 m long arms to reach into the dolphin's stomach and safely remove the troublesome pieces of trash.
Radhouane Charbib
This man was born in Ras Jebel, Tunisia. He has an Arabic origin name and a height of over 236 cm ( 7 ft. 9 in.).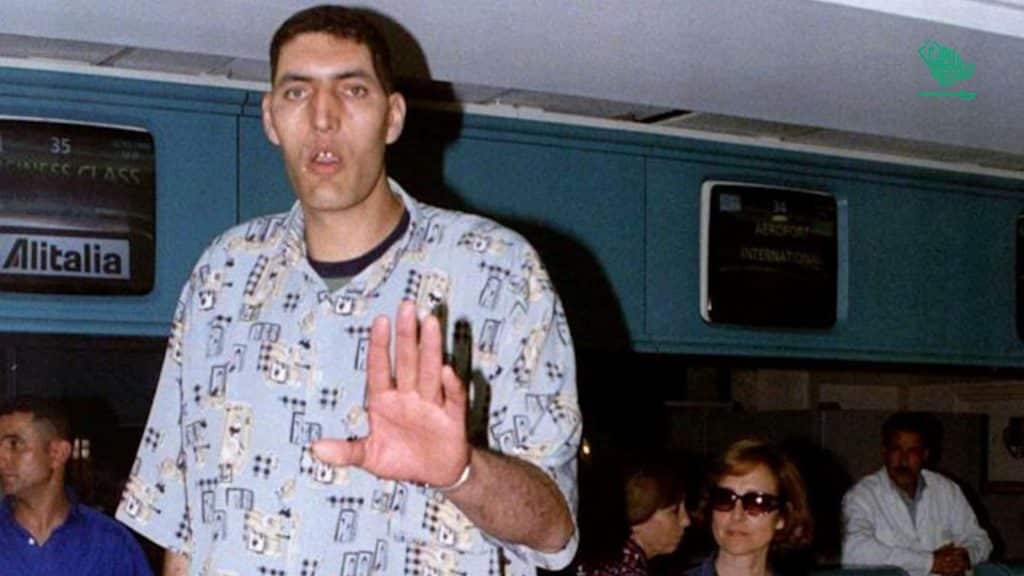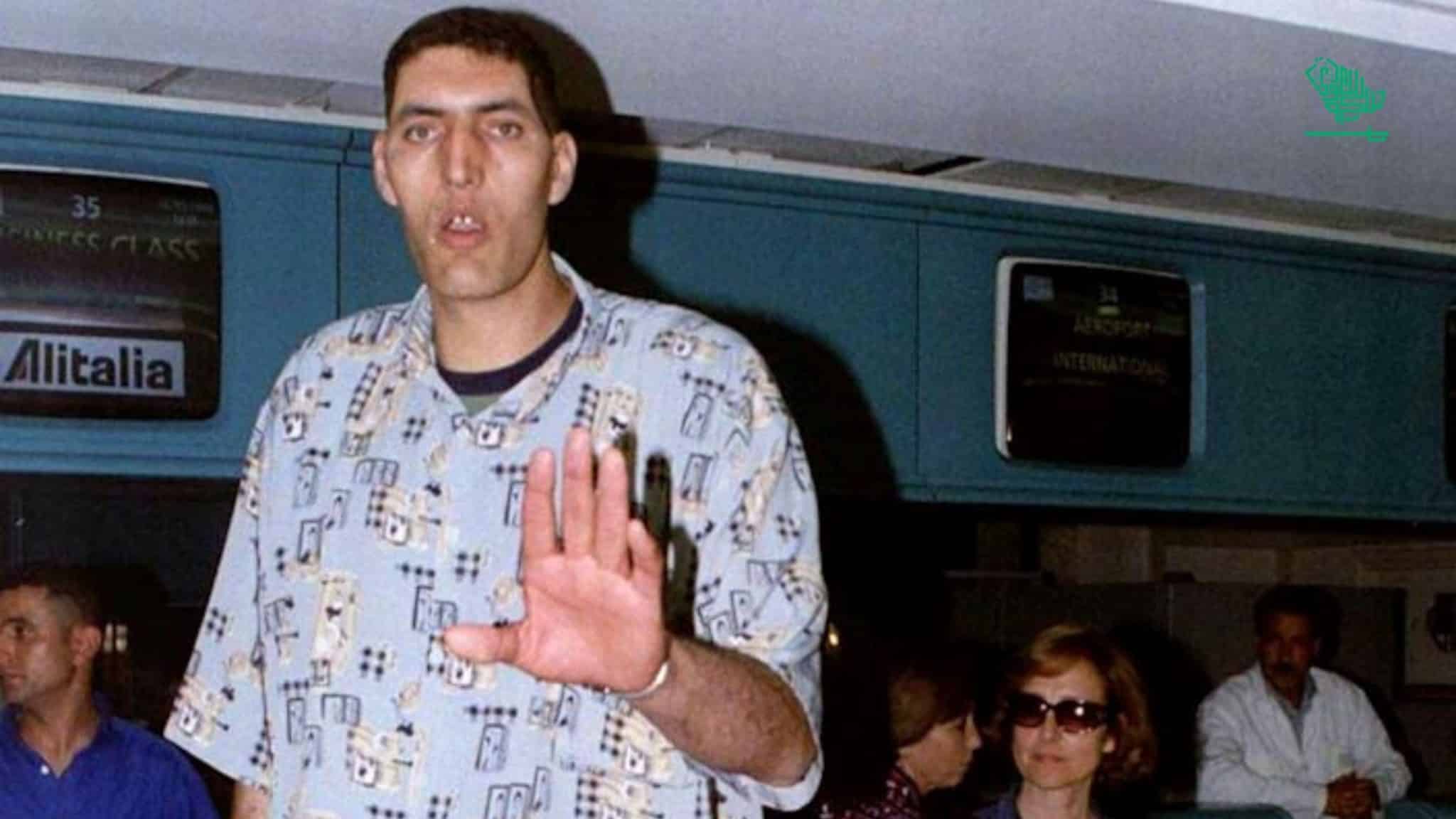 Charbib was the record holder for the Guinness tallest man alive until 2005, when Bao Xishun broke his record for being a mere 2 millimeters taller. 
Ri Myung-Hun
The rugged plains of North Korea bring us to one another member of this incredible list. Measuring 235 cm (7f 8.5 in.) on the stadiometer, Myung-hun is the tallest man alive in North Korea.
Myung-hun successfully played basketball for years in his home country. Now retired, Ri previously played for his national team as a center and won many games.
Being one of the tallest basketball players, Myung-hun had great hopes of joining the NBA in the decade following 1990.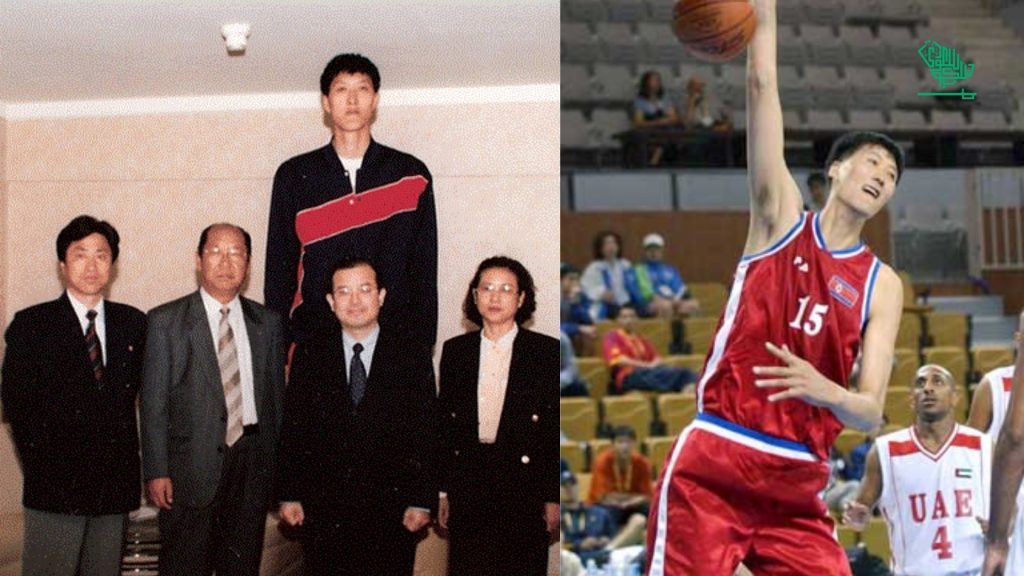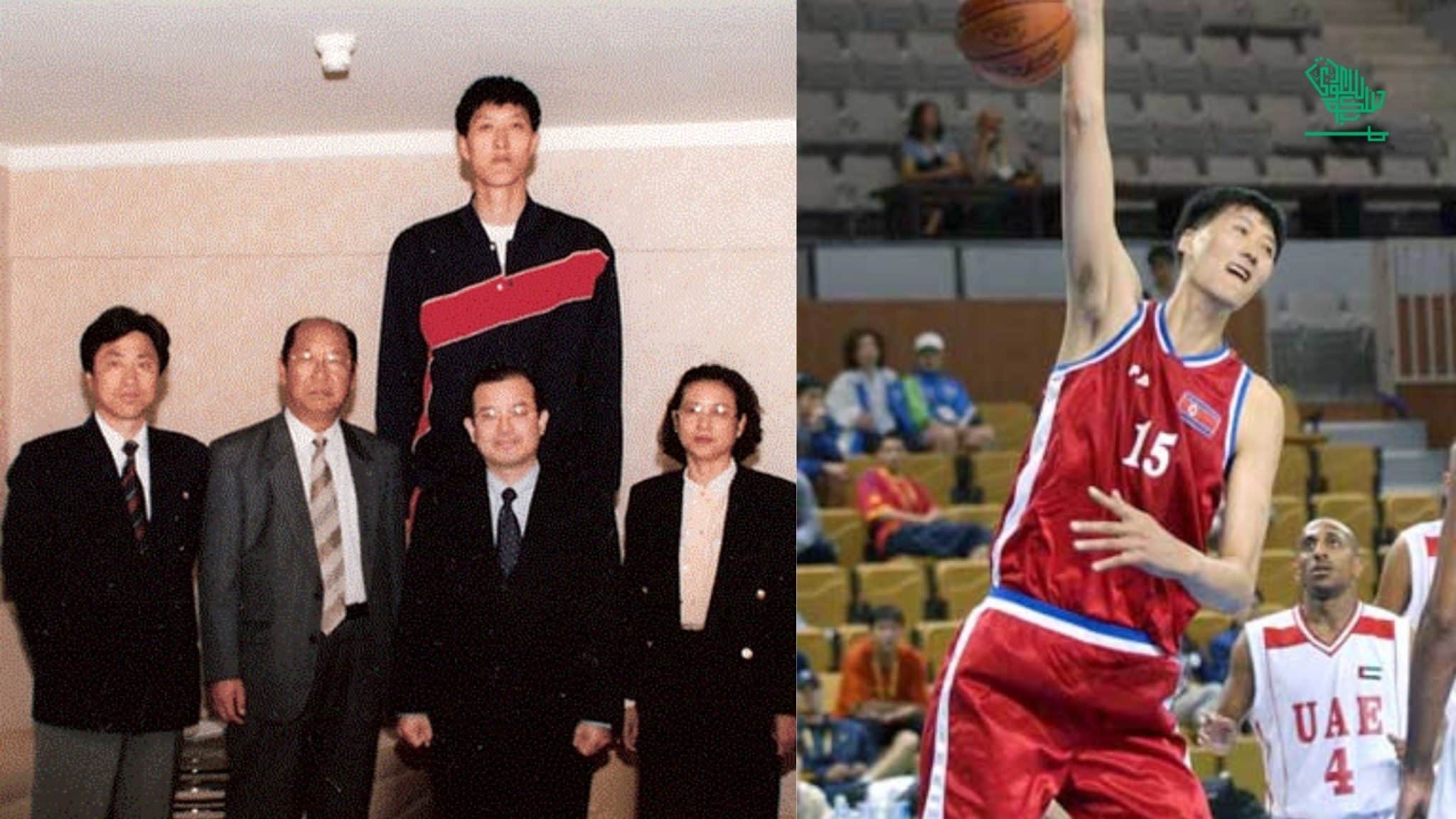 In anticipation of this tremendous honor, Myung-hun worked hard in Canada and was scouted by several teams.
Unfortunately, Myung-hun fell prey to the heat of the political situation between the United States and North Korea. He was not able to play in the league officially, even with all the talent he had.
After trying to make the NBA for several years, Myung-hun eventually moved back to North Korea, content with playing for his country alone.