Living in any foreign country requires you to carry some permit. Saudi Arabia issued a valid permit for all non-citizens to live and work in the country, known as an Iqama.
Iqama is the primary identity card of all foreign workers in Saudi Arabia.
Your Iqama is valid in all places, such as government offices, banks, checkpoints, airports, and other Saudi Arabian establishments.
Recommended: Saudi Arabia: New E-Passport Launched
"EXPATS" can only live in Saudi Arabia if they have a Valid resident permit or Valid Iqama. Thus, expatriates must carry the original Iqama at all times. Losing one's Iqama can be a nightmare and bring one a lot of trouble.
This article will give you all the necessary information for getting a new iqama as soon as possible. It is for all the worried souls who might have lost their Iqama and are confused about what to do next.
1. Retrace your steps
If you lose your Iqama, the first thing you need to do is retrace your steps. Figure out where you might have kept it.
For instance, check out all the places you visited the day you lost it. You can find your Iqama at any of the places you visited before.
2. Report to your Sponsor
If you cannot find your Iqama by retracing your steps, you need to inform your Sponsor of the situation immediately.
Your Sponsor is your main proof of residence in KSA if you lose your Iqama and, thus, must be notified before taking any other action.
Employees sponsor their Kafeel or GRO of the company they work for. If a dependent loses their Iqama, the head of the family is the Sponsor.
Recommended: Transfer of Your Iqama Without Kafeel's Permission in Saudi Arabia
3. File a legal complaint
If your Iqama was stolen, you must file a legal complaint of a lost Iqama after informing your Sponsor. This complaint explains all the details of how you lost your Iqama and must be in Arabic.
Go to your nearest police station along with your Sponsor to file the complaint. Write your complaint on your company's letterhead, certified by the Chamber of Commerce.
However, you do not need a police report if your Iqama was not stolen but lost.
4. Prepare your documents
If your Iqama was not stolen but lost, you need to hand in a similar complaint to the passport office within 24 hours of losing the Iqama to avoid paying fines for the late acknowledgment of the lost Iqama.
Having your Sponsor with you for this process is crucial to avoid any unnecessary delays.
The Jwazat office needs the documents mentioned below to issue you a new Iqama.
A Jawazat Appointment with Resident Services purpose.
Downloaded and filled out the Jawazat Iqama application form.
Copy of police complaint (if applicable)
Passport copy
Old Iqama copy
2 Passport-sized photos
Receipt of fee for iqama replacement
If everything goes alright, getting your Iqama hardcopy on the same day is possible. However, getting your new Iqama hardcopy can also take between 24 to 72 hours.
For Loss of Dependent's Iqama
If you lose a dependents Iqama, You can request a new Iqama at home using the Absher account. Firstly, you need to make a PDF file of the documents below. 
A Jawazat Appointment with Resident Services purpose.
Downloaded and filled out the Jawazat Iqama application form.
Copy of police complaint (if applicable)
Passport copy of dependent
A passport copy of the head of the family
Old Iqama copy of dependent
Iqama copy of the head of the family
Receipt of fee for iqama replacement
Once you have prepared the PDF file of the documents, you have to report the loss of a dependent's Iqama on your Absher account. To do this, follow the steps mentioned below:
Login to your Absher account.
Select 'Services' under the My Services tab.
Choose the option 'Passports.'
Once the new tab opens, select 'Tawasul.'
Press the 'New Request' button at the bottom of the page.
Your screen will show a new form now.
Switch the page language to English (if you don't understand Arabic).
Select sector 'خدمآت للمقيمين داخل آلمملكة'
Choose service 'الإبلاغ عن فقدان ٱوتلف هوية مقيم'
You need to describe how you lost the Iqama in the description box.
Attach the PDF file you prepared earlier.
Submit the request.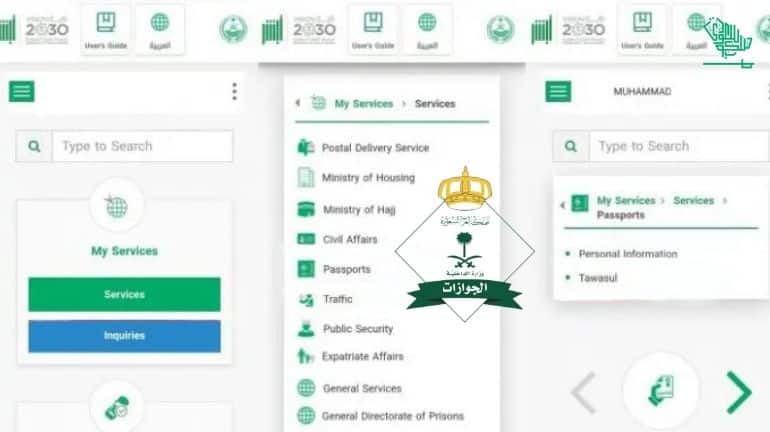 Once your Iqama is ready, you will receive a message stating your request has been answered. After receiving this message, you can print your Iqama by following these steps:
Log in to your Absher account
Go to Tawasul services again.
Select Inquire for request.
If your request has been accepted, you can visit the Jawazat office with the following documents to get your Iqama printed:
Print of Tawasul's request.
All the documents submitted in pdf
Jawazat appointment.
Recommended: Creating and Activating An Absher Account
Fees for Lost Iqama
The fees for your Valid Iqama depend on the time you took to inform the authorities of the loss. For example, if you complained of a stolen iqama within 24 hours of being aware of the situation, you would not be charged a fee.
For the first time, you lost your IQAMA; you have to pay a fine of 1000 SAR.
For the second time, if you lose your IQAMA, you will have to pay a fine of 2000 SAR. 
If you lose your IQAMA for the third time, the fine increases to 3000 SAR.