Makkah is the Holiest city in Islam, with millions of pilgrims visiting the sacred site every year, the continuous traffic of visitors to the city makes it a huge retail mall & market.
Makkah has some of the busiest and most crowded markets, complexes, souvenir shops, and malls, something for all preferences and tastes.
The diversity and number of shops and malls in Makkah make choosing a Mall or shop a difficult task. Here is a review of the most popular Makkah Mall.
Makkah Mall
Makkah Mall may not be the city's biggest Mall, but it certainly has some of the best brands. Even the goods of lesser-known brands are of high quality.
Location
The Makkah Mall in Aziziyah, located on King Abdullah Road, is a 15-minute walk from the Grand Mosque. It is the most visited Mall in Saudi Arabia.
Timing: 9 am – 11 pm
Parking
The Mall has ample parking facilities, with over 700 parking bays for its guests.
Shops and Brands
The family favorite is popular for the number of high-end brands it carries. The Mall has 255 retail shops spread across two floors.
Among the fashion shops, you'll find international brands, including Gap, Pull and Bear, Zara, and Nike. The shopping behemoth carries over 140 brands.
There are a number of local stores selling everything from accessories to handbags to footwear, in addition to clothing shops. Visitors will find multiple stores selling electronics, cosmetics, jewelry, home furnishings, toys, and luggage. A large Hyper Panda supermarket.
Dining and Food court
Dining options include a whole selection of restaurants, including McDonald's and Burger King. Coffee shops, fast food chains, and bakeries.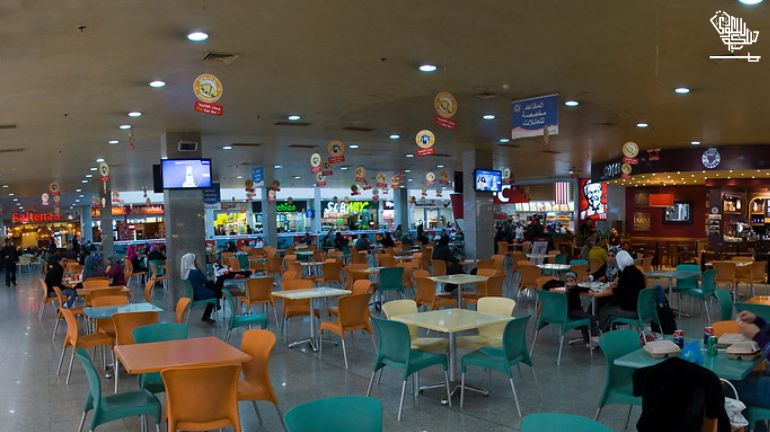 Entertainment, Kids Play area
It has separate entertainment areas, including Billy Beez, an amusement park for children. The whole infrastructure is friendly for people with disabilities.