So for you, we have an article dedicated to a few of the many Top Trending and Ranking Hollywood Actresses that we here at Saudiscoop follow and deem among the best.
Media and entertainment have been the leading cause of all the enthusiasm for many decades.
It is exciting to see how the industry constantly develops innovative new concepts that keep the flame abuzz.
Such concepts and storylines are given life by the people involved; Hollywood actresses majorly contribute to the industry.
List Of Top 10 Famous Highly Paid Hollywood Actresses
Scarlett Johansson
Full name: Scarlet Ingrid Johansson
On November 22, 1984, Scarlett Johanson was born in Manhattan, New York. She gained fame after playing roles in Fall(1997) and Home Alone 3(1997).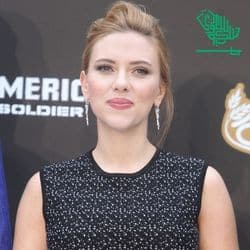 She was an executive producer and production designer on Black Widow. Her roles in the Marvel movies also added to her fame. Some of her works for the Marvel Cinematic Universe include:
Portraying an alternate Natasha Romanoff and Blackwidow in Avengers: Endgame.
She also performs the character of Melina Vostokoff disguised as Natasha Romanoff in Black Widow.
Johansson started her career as an actor in her childhood. However, she made her professional acting debut at 8 in the off-Broadway production of Sophistry. 
She made her first film debut at 9 as the character of John Ritter's daughter in the fantasy comedy movie North(1994). Moreover, Johansson appeared in minor roles in several films, some of which are listed below:
If Lucy Fell (1996)
Manny & Lo(1996)
Fall(1997)
Home Alone 3(1997)
Furthermore, her acting skills attracted a mass audience, which led her to be nominated for many awards.
Johansson earned a nomination for the Independent Spirits Award for Best Lead Female for her performance in Manny & Lo. In 2003, she was also selected for two Golden Globe Awards.
One of them was for the drama Girl With A Pearl Earring(2003), while the other award was for the comedy Lost In Translation(2003).
After receiving several awards for her performances, Johansson is one of the best Hollywood actresses. Her works also include:
Captain America: The Winter Soldier(2014)
Lucy(2014)
Ghost In The Shell(2017)
We Bought A Zoo(2011)
Marriage Story(2020)
Recommended: Top 10 Footballers Of All Time
Jennifer Lawrence
Full name: Jennifer Shrader Lawrence
Jennifer Lawrence is one of the most successful Hollywood actresses of her generation. She was the highest-paid Hollywood actress in 2015 and 2016, with her films earning over $5.5 billion worldwide.
Also, she is the only actress born in the 1990s to have won an Oscar for her performance.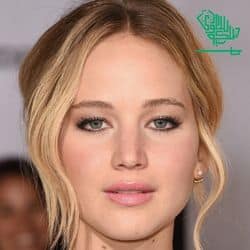 She was born on August 15, 1990, in Louisville, Kentucky. Johansson is an eighth-grade dropout, after which her acting career began. She started traveling to Manhattan and appeared in TV commercials such as MTV's "My Super Sweet 16".
Her first performance in a film was in the Garden Part (2008). She also played a role in The Poker House (2008) and The Burning Plain (2008). She gained popularity after playing Ree in Winter's Bone (2010). This role earned her nominations for Golden Globe and also an Academy Award.
Her performance in The Hunger Games Series shows her sheer talent. This film quickly became a hit as soon as it hit the box office. Moreover, soon after Winter's Bone, she secured a role in X-Men: First Class (2011), a hit 2011.
Her role as Katniss Everdeen further increased her level as a Hollywood actress. Consequently, The Hunger Games is among the highest-earning movies, grossing around $407 million.
Furthermore, her role in The Silver Linings Playbook(2012) secured her several awards, including:
The Academy Award
Golden Globe Award
Screen Actors Guild Award
Independent Spirits Award for Best Actress
Along with the movies listed above, she also starred in
The Devil You Know(2013)
The Bill Engvall Show(2007)
American Hustle(2013)
She also appeared on the Forbes Celebrity 100 list from 2013 to 2016. Moreover, according to Time Magazine, she is one of the most influential people worldwide.
Emma Watson
Full name: Emma Charlotte Duerre Watson
Watson was born in a British family in Paris, France, on April 15, 1990. She attended the Dargon School after moving to Oxfordshire at 5.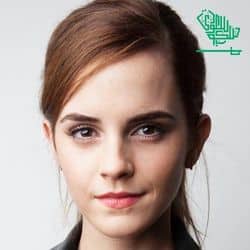 Since childhood, Emma aspired to be an actress; therefore, she trained at the Oxford branch of Stagecoach Theatre Arts. She had also performed for various school plays and Stagecoach productions by age 10.
Moreover, Emma's character Hermione Granger in the famous movie series Harry Potter gained her much fame. The first movie, Harry Potter and The Sorcerer's Stone(2001), was also her cinematic screen debut.
This film broke several records and was the highest-grossing film of 2001. For her performance in the first movie of the Harry Potter series, Emma was nominated for many awards. She also won the Young Artist Award for Leading Young Actress in a feature film.
Vanity Fair and Forbes ranked her among the world's highest-paid actresses. Like Jennifer Lawrence, Emma was also known as one of Time magazine's 100 most influential people globally in 2015. She is an English actress known for her women's rights work as an activist. 
Some of her most famous movies include:
Beauty and The Beast(2017)
Little Women(2019)
The Perks of Being A Wallflower(2012)
My Week with Marilyn(2011)
Regression(2015)
Recommended: Top 10 English Songs That Still Live On
Anne Hathaway
Full name: Anne Jacqueline Hathaway
On November 12, 1982, Anne was born in Brooklyn, New York. Her descent is primarily Irish but includes English, German, and French.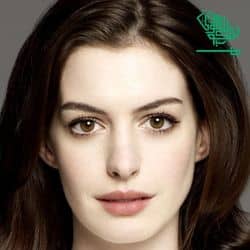 She gained popularity mainly because of her roles in The Princess Diaries (2001). She, however, could not continue with her role in The Princess Diaries 2: Royal Engagement (2004) due to schedule conflicts.
Moreover, Anne's first significant role was in the short-lived TV series Get Real (1999). She was also amongst the world's highest-paid actresses in 2015.
Furthermore, she appeared on the Forbes 100 Celebrity list in 2009. Her acting skills earned her several awards, including
Academy Award
Golden Globe Award
Primetime Emmy Award
She performed in several plays during her school life. Emma was cast in several movies and dramas, including:
Havoc(2005)
The Devil Wears Prada(2006)
Rachel Getting Married(2008)
Bride wars(2009)
Alice in Wonderland(2010)
Interstellar(2014)
Anne Hathaway also advocates for gender equality as a UN Women Goodwill Ambassador. Moreover, she is one of the Lollipop Theatre Network board members and supports many charitable causes.
Recommended: Top Ten Male Actors From The Arab World
Angelina Jolie
Full name: Angelina Jolie Voight/Pitt
She was raised to fame after her role in Girl, Interrupted(1999). On June 4, 1975, Jolie was born in Los Angeles, California.
She is an actress, filmmaker, and humanitarian.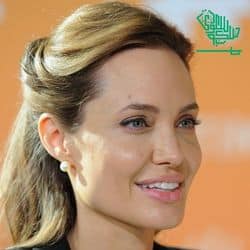 Moreover, she played roles in several blockbuster movies, including:
Mr. & Mrs. Smith(2005)
Wanted(2008)
Salt(2010)
Maleficent(2014)
She also appeared in many small movies and shows in the mid-1990s, such as:
Hackers(1995)
Foxfire(1996)
True Women(1997)
George Wallace(1997)
Angelina Jolie has been named the highest-paid actress numerous times. Due to her impeccable performances, Jolie received several awards, including the Golden Globe and Academy Award. For her humanitarian work, she received a Jean Hersholt Humanitarian Award.
Emma Stone
Full Name: Emily Jean Stone
She was born on November 6, 1988, in Scottsdale, Arizona. Emma began acting as a member of the Valley Youth Theatre in Phoenix as a child.
She made her stage debut for Kenneth Grahame's "The Wind In The Willows."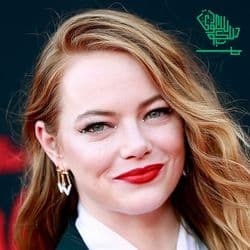 However, it was not until Stone was 15 that she decided to make acting her career. She received many accolades for her performances, including the Academy Award, the BAFTA Rising Award, and the Golden Globe Award.
In 2017, Time magazine named her one of the 100 most influential people in the world. She was also the world's highest-paid actress and won recognition for her outstanding performances.
Some of her most famous roles in films include The Amazing Spiderman(2012), Birdman(2014), and La La Land(2016).
Alexandra Daddario
Full name: Alexandra Anna Daddario
On March 16, 1986, she was born in New York City, New York. Alexandra has wanted to be an actress since childhood.
However, it was not until she was 15 that she got an opportunity for a role in All My Children(1970).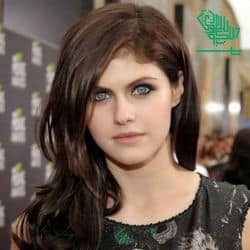 Her roles in famous movies include:
Annabeth Chase in The Percy Jackson movies
Blake Gaines in San Andreas(2015)
Recommended: Top Ranking Popular Hollywood Male Actors Of All Times
Also, she starred in the music video of Radioactive, an Imagine Dragons song. She appeared in television shows, too, such as
White Collar(2009)
It's Always Sunny In Philadelphia(2004)
American Horror Story(2011)
Charlize Theron
Charlize Theron is a South African actress and producer, born on August 7, 1975.
She debuted in the horror film Children Of The Corn III: Urban Harvest.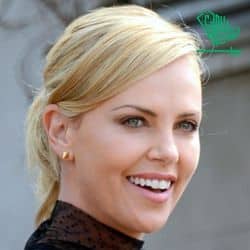 However, she secured mass attention internationally after her role in The Devil's Advocate(1997).
Theron has been one of the most highly skilled and versatile actresses. She has worked in movies of various action, comedy, and drama. Time Magazine also named her one of the 100 most influential people globally.
She has won several awards, including
Academy Award
Screen Actors Guild Award
Golden Globe Award
Her outstanding performance in Monster(2003) earned her a Silver Bear and Academy Award for Best Actress. This also made her the first South African actress to win an Oscar. Her other works in the film industry include:
The Cider House Rules(1999)
Mad Max: Fury Road(2015)
Snow White and The Huntsman(2012)
The Burning Plain(2008)
Long Shot(2015)
Margot Robbie
Full name: Margot Elise Robbie
She is an Australian actress and producer, born on July 2, 1990, in Dalby, Queensland, Australia. In her late teens, Margot moved to Melbourne, Australia, hoping to start her career as an actress.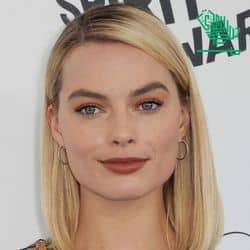 Moreover, she was nominated for two Logie Awards in 2008-9. She secured these awards for her performance in a long-running Australian Soap Opera named Neighbours(1985). Later, she debuted in the film About Time(2013).
However, she rose to fame when she worked with Leonardo DiCaprio in The Wolf of Wall Street(2013). This film was later nominated for Oscars, too.
Furthermore, she was nominated for a Breakthrough Performance MTV Award for her role as Naomi Lapaglia in this film. 
In 2014, she introduced her own production company, Lucky Chap Entertainment. 2016 she married Tom Ackerley(a filmmaker) in Byron Bay, Australia. 
Moreover, she was nominated twice for the Academy Awards, thrice for the Golden Globe Awards, and five times for the British Academy Film Awards. In 2019, Forbes claimed her as the highest-paid actress.
Also, in 2017, Time Magazine named her one of the 100 most influential people in the world. Some of her works are:
Pan Am(2011-2012)
The Legend Of Tarzan(2016)
Suicide Squad(2016)
Bird Of Prey(2020)
The Suicide Squad(2021)
Once Upon A Time In Hollywood(2019)
Nina Dobrev
Full name: Nikolina Dobreva
Born on January 9, 1989, Nina is a Bulgarian-born Canadian actress. She is known for her role as Mia Jones in Degrassi: The Next Generation(2001).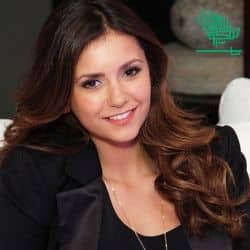 She also rose to fame for portraying the role of Elena Gilbert and Katherine Pierce in The Vampire Diaries(2009). Some of her film works include:
The Perks of Being A Wallflower(2012)
Let's Be Cops(2014)
The Final Girls(2015)
xXx: Return of Xander Cage(2017)
Dog Days(2018)
Moreover, Nina was always interested in dance, gymnastics, theatre, and visual arts. Her interest paved the way for modeling jobs and film auditions.
Her role in The Vampire Diaries earned her several Teen Choice Awards from 2010 to 2015 and 2019. She also won the Young Hollywood Awards 2010 and the People's Choice Award in 2011.