The experience of driving in Saudi Arabia is thrilling, to say the least. That's because the sleek roads, impeccable bridges, and flyovers overlooking stunning skyscrapers make driving absolutely delightful.
That being said, Saudi Arabia is also one of the strictest countries when it comes to speeding and parking tickets, along with rules about stopping mid-way, especially on a highway.
This is because the country has the highest ratio of traffic deaths per 100,000 people. However, since 2019, road deaths have been reduced by 33% annually.
If you are an ex-pat coming from a country with a right-hand drive, you may need a bit of getting-used-to-the left-hand drive.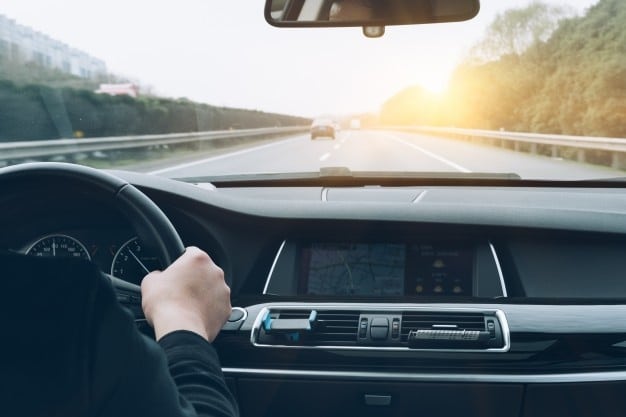 Driving license in Saudi Arabia
People coming from countries such as the United States, the United Kingdom, or Europe with a valid driver's license may need to convert the license into a National Saudi Driving License.
During this conversion process, such nationals may use their current driver's license for three months. 
But any other nationals need immediate conversion; their licenses are not valid for any period. GCC nationals, however, do not need this conversion; their licenses are valid.
Read: How Women Drivers Made Their Impact in Saudi Arabia
How can ex-pats convert their driver's licenses in Saudi Arabia?
The converted driver's license in Saudi Arabia has a validity of 10 years, just like in many countries. Even if you may hold a valid driver's license, you still have to appear for a computerized driving test to convert your license.
You need the following documents for license conversion:
The application form (available at the Transport office at the Saudi Ministry, its website, or driving schools in the Arabic language)
An original valid passport and its copy
Original Iqama ID and its copy
Your country's original driver's license and an official translation
Four passport size color pictures
Blood group test report
Reports of eye tests
Receipt of license fee (About 435 Riyals and issued by a bank)
Saudi driving license assessment test
As stated earlier, whether or not you have your country's driver's license, you need to take the driving assessment test.
You first need to take the "first try" test, followed by a three-hour class on driving basics and Saudi Arabia rules, and last, a computer test. 
The Saudi government takes all this much pain for the assessment because of left-hand drive and rules unfamiliar to people coming from other countries. Once you take the class, the tests are relatively straightforward.
What about novice drivers?
Drivers who have never held any national or international license also need to submit all the above documents (except for the international driver's license) and take the tests stated above.
Also, such drivers will need to take driving lessons and must pass a driving examination test.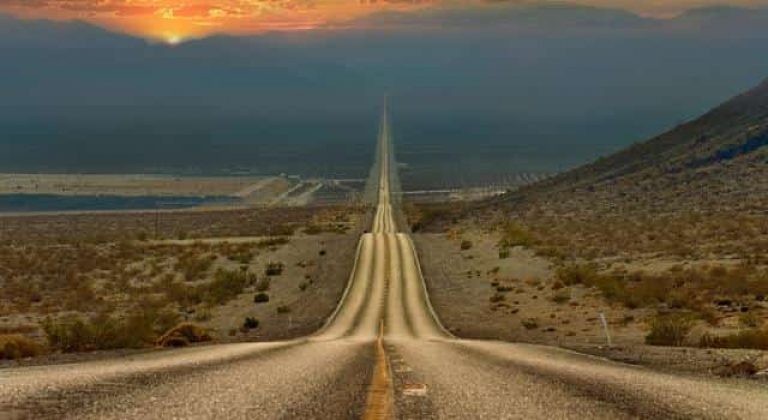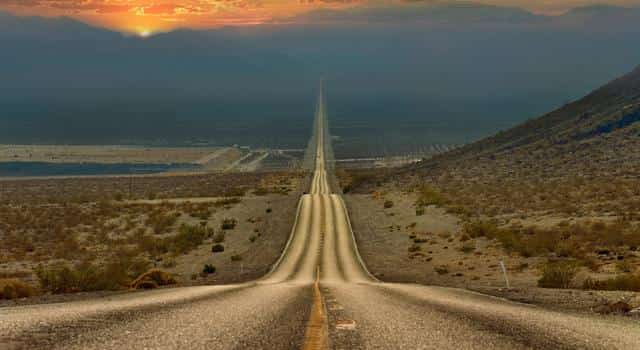 Saudi Arabia's Highway 10 considered being the world's longest stretch of straight road, as reported by the Pan-Arab site. The highway, which starts from Haradh to Al Batha, is around 256 kilometers and cuts through the Rub Al-Khali desert. Australia's Eyre Highway was the record's previous holder, at approximately 146 kilometers of straight road.
Saudi Arabia home to the world's longest straight road
Yes, women can drive in Saudi Arabia.
Since 2018, Saudi Arabia has allowed women to drive. Now women, with a valid driver's license and proven experience in the left-hand drive are allowed to drive in any part of the country.
The Kingdom, in a bid to empower women in the country and to encourage both local and ex-pat women to move around quickly, has allowed legal permissions to women drivers to drive.
So is driving in Saudi Arabia fun?
Yes. Yes, it's fun when you are comfortable with the left-hand drive, and you follow the signage and traffic rules.
Most of the street signage is in Arabic and English, so you must know at least one of the two. Driving in Saudi Arabia is indeed an exhilarating experience as long as you follow traffic rules.