Jeddah: A job advertisement placed by a rail operator to recruit 30 women train drivers in Saudi Arabia has attracted 28,000 applicants, the company said.
Wednesday, Spanish railway operator Renfe said an online assessment of academic background and English language skills had helped it reduce the number of candidates by around a half, and it would work through the rest by mid-March.
The successful candidates will drive high-speed trains between the holy cities of Makkah and Madinah after a year of training. This was the first instance such jobs for women(train drivers) were advertised in the Kingdom.
Recommended: Forbes Names 4 Saudi Women on its List of Most Influential Businesswomen in the Middle East and North Africa Region
Renfe, which said it was keen to create opportunities for women in its local business; currently employs 80 men to drive its trains in Saudi Arabia and has 50 more under instruction.
In recent years the Saudi government has raised the numbers for women in workplaces. This increase is a part of Crown Prince Mohammed bin Salman's plan to diversify from the oil-dependent economy.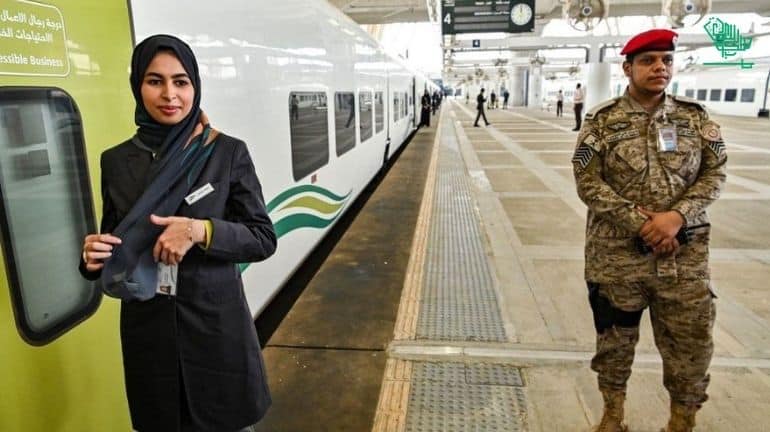 It has also pushed through several social reforms; easing male guardianship laws to allow women to travel freely and ending the ban on women driving.
The changes have resulted in an increased women's participation in the workforce, doubled over the past five years to 33%; and more women than men entered the workforce in the first half of last year.
However, men still hold most jobs, particularly in the public sector; according to a study published last year by US-based Brookings Institute.