Table of Contents
The Saudi Pro League is making headlines worldwide with a series of blockbuster signings this summer. With the transfer window in full swing, football fans are witnessing a significant transformation in Saudi Arabian football.
From established global superstars to rising talents, the league has spared no expense in securing some of the sport's most coveted names. These signings promise to inject new energy and excitement into the Saudi Pro League.
Let's look at the marquee signings causing waves in the footballing world. Each transfer tells a unique story of ambition, talent, and the league's vision for the future.
Karim Benzema to Al-Ittihad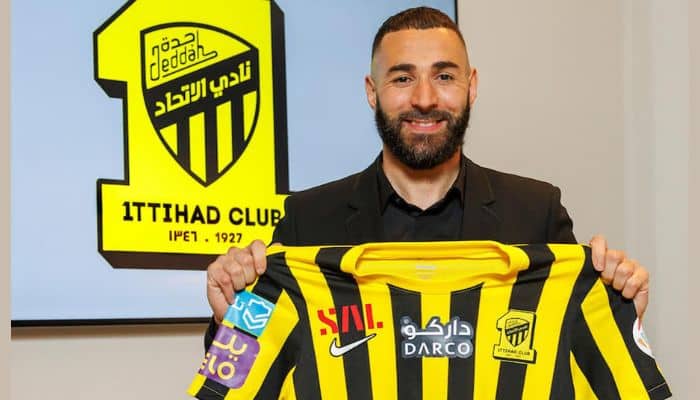 Karim Benzema's move to Al-Ittihad is nothing short of a football sensation. The iconic French striker's decision to join the Saudi Arabian club has set the footballing world abuzz.
This transfer signifies a fresh chapter in his illustrious career and underscores Saudi Arabia's emergence as a top destination for global football stars.
With his departure from Real Madrid after 14 glorious years, Benzema's arrival at Al-Ittihad promises an exciting new era for the player and the Saudi Pro League.
His remarkable three-year contract is worth a staggering $643 million, equating to an impressive $214 million yearly or a jaw-dropping $4.12 million weekly.
Football enthusiasts worldwide eagerly await Benzema's journey with the desert tigers.
Neymar Jr to Al Hilal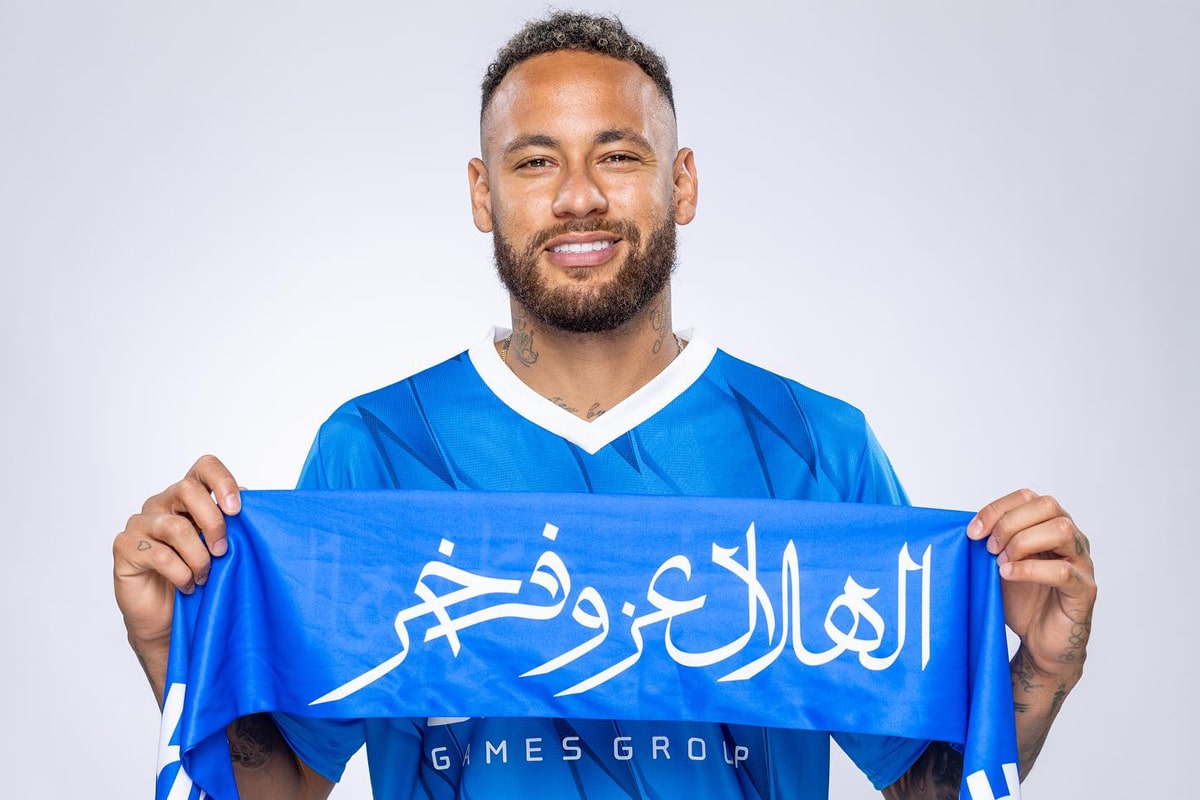 Neymar Jr's transition to Saudi Arabian club Al Hilal significantly shifted his footballing journey. The Brazilian superstar said goodbye to European football club to start a new adventure with Al Hilal.
He's set to earn a colossal USD 300 million annually, potentially reaching USD 400 million with commercial deals. Bonuses for match wins and social media promotions add to his fortune. According to various sources, Al Hilal sweetened the deal with luxury cars, a private jet, and a 25-room mansion with a 40-meter pool.
This extraordinary contract cements Neymar's status as one of the world's highest-paid athletes, making waves in football.
N'Golo Kanté to Al-Ittihad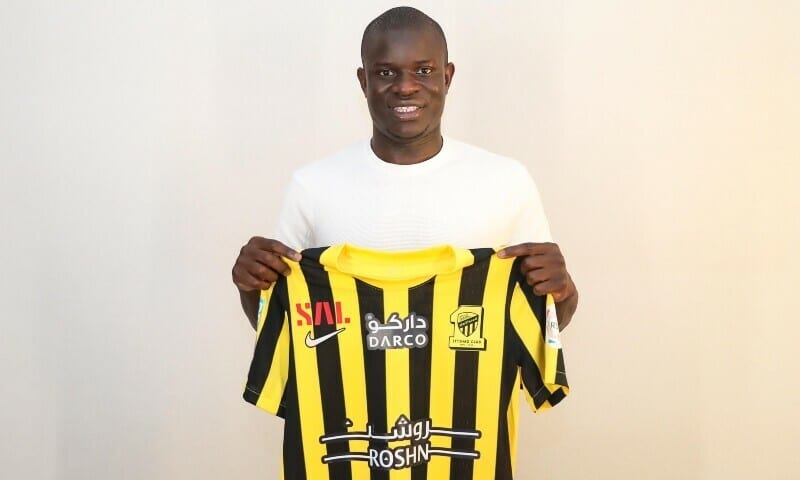 N'Golo Kanté, the former Chelsea midfielder, is now playing for Al-Ittihad in the Saudi Pro League. The French midfielder, who joined Al-Ittihad after leaving Chelsea, is among the league's highest-paid players. 
On a three-year deal, the club has hailed his signing as one of their most high-profile and impactful acquisitions in history.
Although the financial terms haven't been disclosed, Kanté's presence has sparked excitement in the league, making him a standout player in Saudi Arabian football.
Marcelo Brozović to Al-Nassr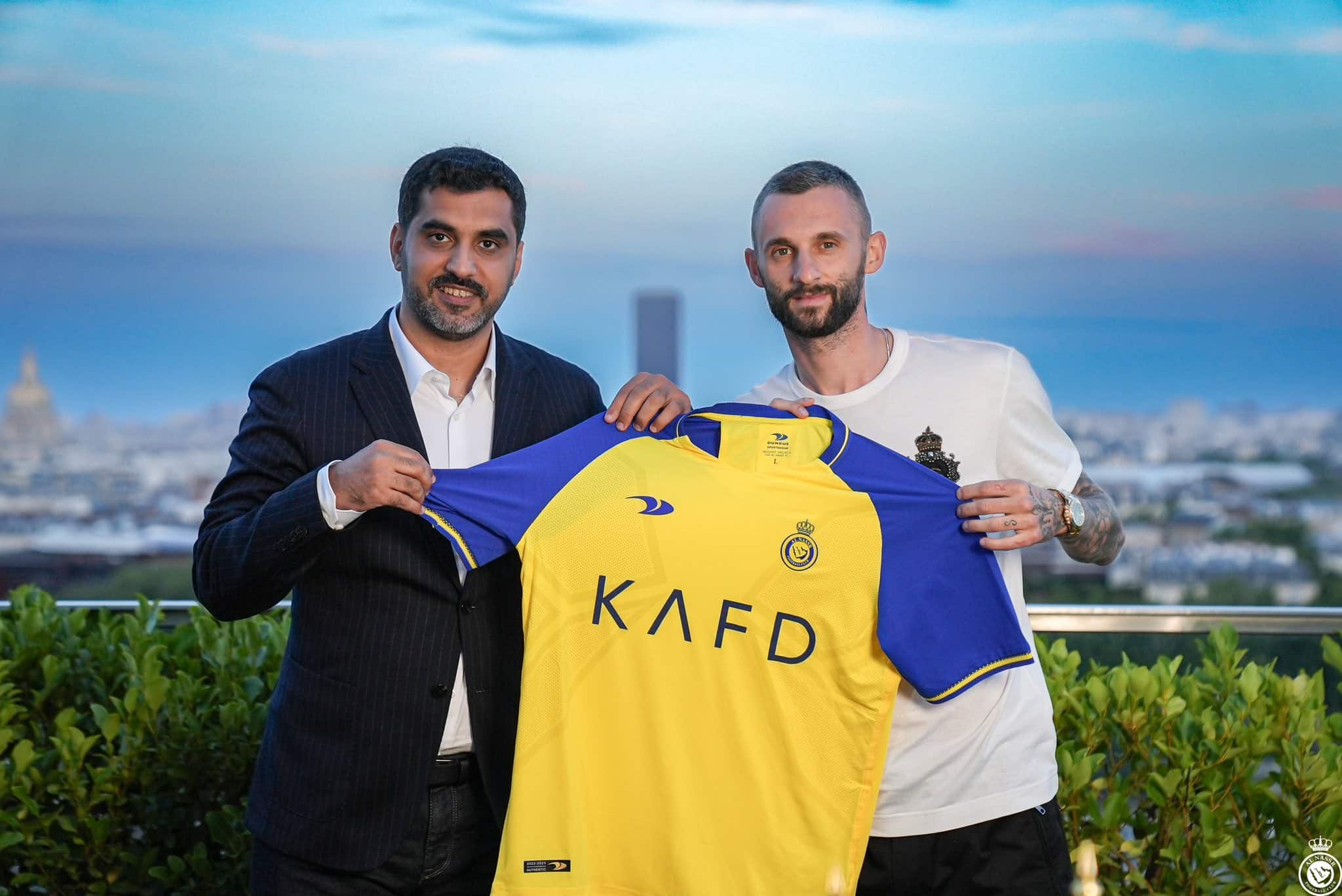 Marcelo Brozovic, the Croatian midfielder from Inter Milan, has made a significant move to Saudi Arabia's Al-Nassr on a three-year contract, marking a notable transfer.
While the financial specifics weren't officially disclosed, reports suggest the transfer fee was around 18 million euros ($19.63 million).
Brozovic's transition to the Saudi Pro League comes after his captaincy with Inter Milan in the Champions League final, making it a highly anticipated arrival.
Media reports also indicate a lucrative three-year deal, with earnings potentially exceeding €35 million (£30m/$38m) annually.
Sadio Mane's to Al-Nassr
Sadio Mane's move to Saudi side Al-Nassr is creating a buzz in the football world. The Senegalese international is joining the Saudi Pro League alongside Cristiano Ronaldo.
The transfer fee is estimated at around €30 million ($32.9 million), and Mane will earn an astounding annual salary of €40 million plus €10 million in bonuses.
This move translates to Mane making over £34 million (€40 million) tax-free yearly, equivalent to more than £650,000 per week. His contract runs until 2027, potentially earning him £136 million if he completes it.
The Saudis reportedly paid 40 million euros ($43.85 million) for the 31-year-old, who had two years left on his Bayern contract.
Kalidou Koulibaly to Al-Hilal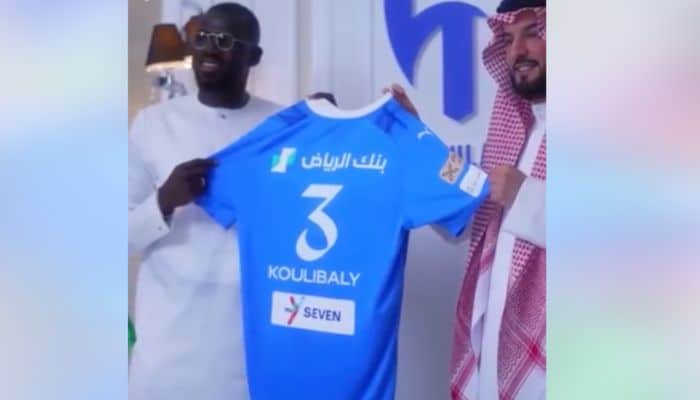 Kalidou Koulibaly, the Chelsea defender, has moved significantly to Saudi Arabian Pro League club Al-Hilal.
The 32-year-old Senegalese player left Stamford Bridge for an undisclosed fee, signing a contract that will run until 2026.
While the financial details remain unknown, British media estimates suggest that the Saudi club paid around £17 million ($21.61 million) for the center-back.
Koulibaly joins a growing list of Premier League players and European stars making the switch to the Middle East's big-spending league.
Riyad Mahrez to Al-Ahli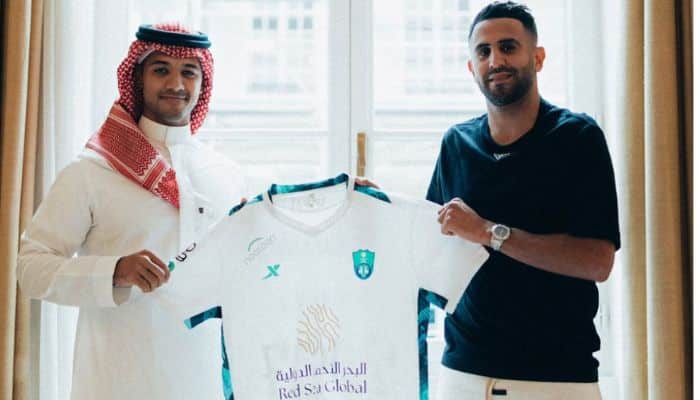 Algerian winger Riyad Mahrez has transferred from Manchester City to Saudi Arabia's Al-Ahli on a four-year deal.
The Premier League champions reportedly accepted an offer from Al-Ahli worth €35 million ($38.53 million) plus €5 million in add-ons.
Mahrez expressed his gratitude for his time at Manchester City, stating that he came to the club to win trophies and enjoy his football, achieving those goals and more.
His move to Al-Ahli adds to the growing list of high-profile players making their way to Saudi Arabia's Pro League this summer.
Jordan Henderson to Al-Ettifaq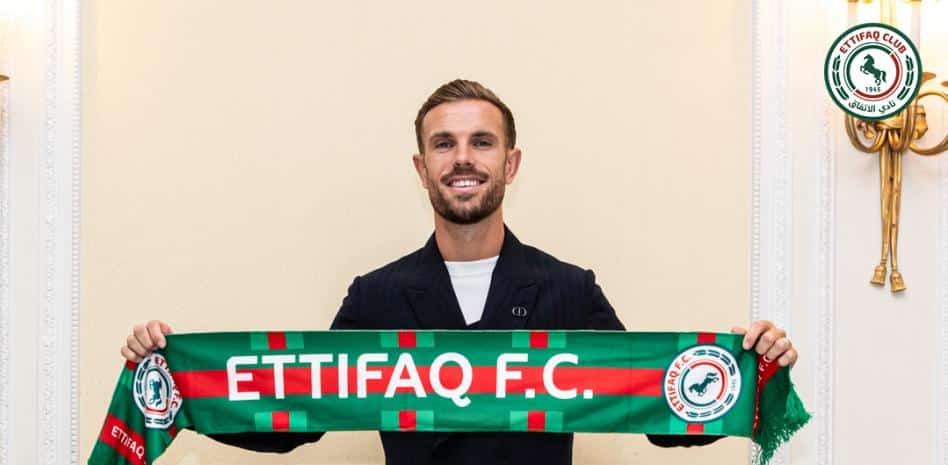 Jordan Henderson, Liverpool's long-serving captain, has embarked on a new chapter in his career by joining Saudi Arabian club Al-Ettifaq.
In a deal worth £12 million plus additional incentives, the 33-year-old midfielder bid farewell to Liverpool after 12 years of success, including Premier League and Champions League triumphs.
Henderson's commitment to Al-Ettifaq extends until 2026, and reports suggest he will earn a substantial weekly wage of nearly £350,000.
Interestingly, his move reunites him with Liverpool legend Steven Gerrard, who manages Al-Ettifaq and was once his teammate at Anfield for three years.
Malcom to Al-Hilal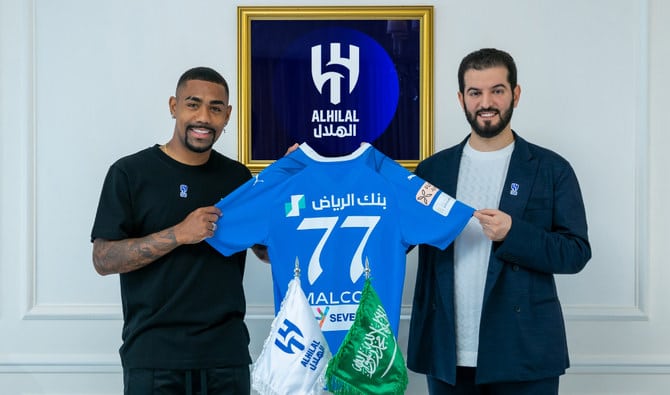 Brazilian winger Malcom has moved to Saudi Arabian club Al-Hilal from Russian side Zenit Saint Petersburg.
While the exact financial details of the transfer remain undisclosed, it was reported that Al-Hilal would pay a substantial sum of 60 million euros ($66.38 million) for the talented attacker's services.
Malcom Filipe Silva has signed a contract with Al-Hilal to see him represent the club at least until 2027.
This high-profile transfer marks the fourth major addition to Al-Hilal's squad during this summer's transfer window, solidifying their formidable force in the football world.
Roberto Firmino to Al-Ahli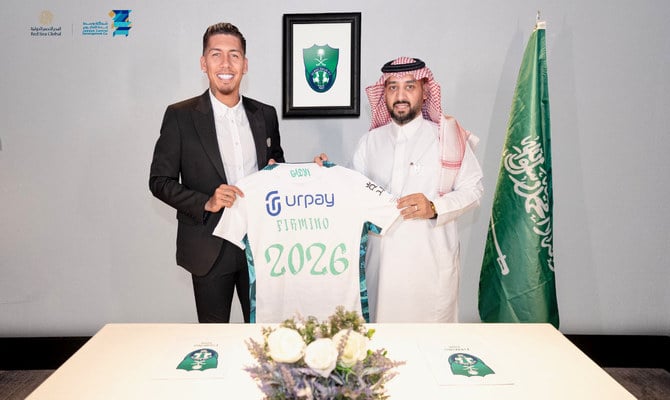 Brazilian striker Roberto Firmino has officially made the move to Al-Ahli in Saudi Arabia on a free transfer.
The 31-year-old, with 55 caps for Brazil, joined the Jeddah-based club shortly after his contract with Liverpool ended.
Firmino has committed to a deal with Al-Ahli that will keep him at the club until the conclusion of the 2025/26 season.
During his eight-season stint with Liverpool, he netted 111 goals in 362 appearances and played a key role in the team's success, including the 2019 UEFA Champions League triumph.