The Kingdom of Saudi Arabia is very strict about abiding by its laws, and traffic rules and laws are a considerable part of them. Similar to the country's other traffic rules, Saudi Arabia has a strict policy on driving without a number plate. If that happens, there can be a fine of 1000-2000 Saudi Riyal. 
In case of damaging or losing your vehicle's number plate, you can follow these easy steps to obtain a duplicate number plate.
Recommended: No VAT on Used Vehicles Sale for Persons Not Registered in the System
Step 1: Gather all the required documents
To obtain a duplicate number, you'll have to file a lost and damaged number plate report. To fill that report, you will need the following documents:
A copy of your Iqamah.
Bring a copy of the registration of your vehicle (Istimara).
A copy of your driving license.
A proof of your residential Saudi National address.
The Saudi police report for the lost number plate is mentioned in step 2 (It is advised to bring printed pictures of the back and front of the car for proof of the missing number plate).
Bring your damaged number plate in case of wanting a replacement of the damaged number plate.
Lastly, a payment of 100 Saudi Riyal.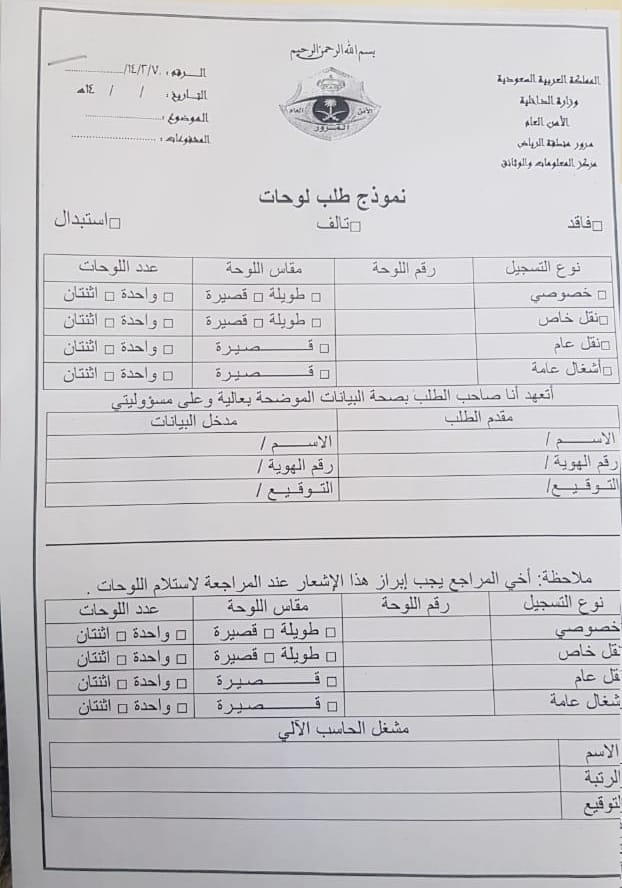 Recommended: Saudi Arabia's Top 10 Favorite SUVs
Step 2: Report your lost or damaged number plate
A police report of your lost and damaged number plate will be necessary to apply for a duplicate number plate. Follow the steps mentioned to acquire it:
Go to the nearest police station.
Provide them with all the documents mentioned in Step 1.
Report your lost or misplaced number plate.
Get the receipt.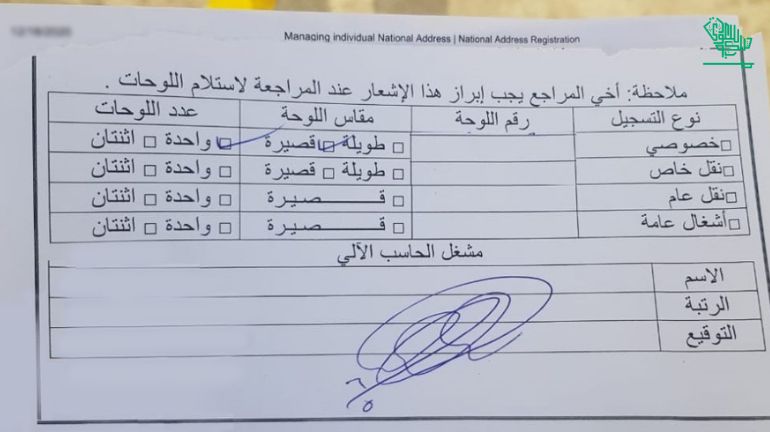 Recommended: Non-Saudi Vehicle Plates Will Be Fined For Traffic Violations
Step 3: Submit a request to the traffic police (Muroor)
To submit your request, proceed in the following manner:
Take a Muroor appointment.
Submit all the documents mentioned above to the officer assigned to you
He will create a request to provide you with a replacement for your previous number plate
Wait for 3 to 4 days to get your new number plate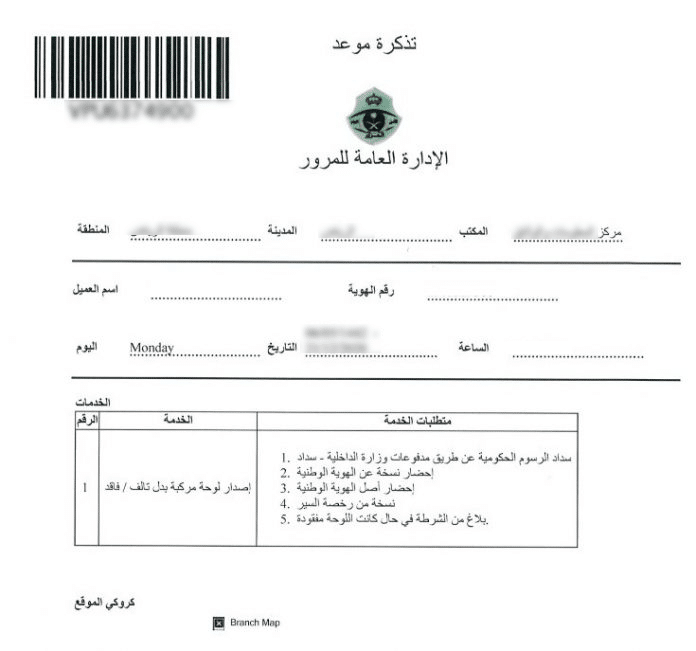 After you've followed all the steps, visit the traffic police station on the assigned date and get your number plate.