It's the world of electric vehicles. The era where not only have electric vehicles arrived, they are soon to conquer how the world moves forward.
Don't believe us?
Allow us to throw some stats.
The Electric Vehicle market would reach 26,951,318 units by 2030 from an estimated 3,269,671 units in 2019, at a CAGR of 21.1%. In fact, back in 2019, the sales of electric cars had reached 2.1 million with a major downfall in 2020 due to the pandemic.
Some of the most talked-about electric vehicles to hit the market in early 2021 have been –
Tesla Model 3
Porsche Taycan
Ford Mustang Mach-E
Renault Zoe
Kia Soul
Jaguar i-Pace
Hummer EV SUV World's zero-emissions all-electric super truck
Only a few days ago, General Motors Company sent shock waves into the electric vehicle market with its brand new electric super truck called Hummer EV SUV. It unveiled its Pick-Up in 2020.
Slated to launch in 2023, the Hummer EV SUV is the world's first zero- emissions, zero-limits electric super truck that has been engineered to navigate on to any kind of terrain.
GMC Hummer EV: The built
The Hummer brand had discontinued operations back in 2009 but was revived in 2020 with Hummer EV Pickup. The EV SUV super truck is its first SUV in the last 12 years and has garnered many expectations.
GMC has estimated maximum output of 830hp for the Hummer EV SUV, which is at least 170hp less than the top model of the Pick-up. However, even then the truck can pick up speed from 0-96kph in 3.5 seconds. Though the battery specifications are yet to be revealed, it has been confirmed that the EV SUV will store its power in a 20-cell, doubled-stacked battery pack with 800v capacity and charging at rates of up to 300kW. This offers a range of more than 483km based on the specification.
Uses an 830hp, tri-motor powertrainMay offer a range of more than 483kmGets Extract mode, which raises it by approx. 152mm to clear obstacles
How does it look from the outside?
Stunning, to stay the least. At first sight, it does resemble Hummer H2 and Hummer H3 due to its blocky two-box silhouette, slatted front grille and rugged styling. However, due to the large combustion engines that make way for a powerful tri-motor set-up, the new SUV is slated to offer improved performance on and off-road. The length of the Hummer EV SUV is 4,999mm with a wheelbase that's 3,218mm.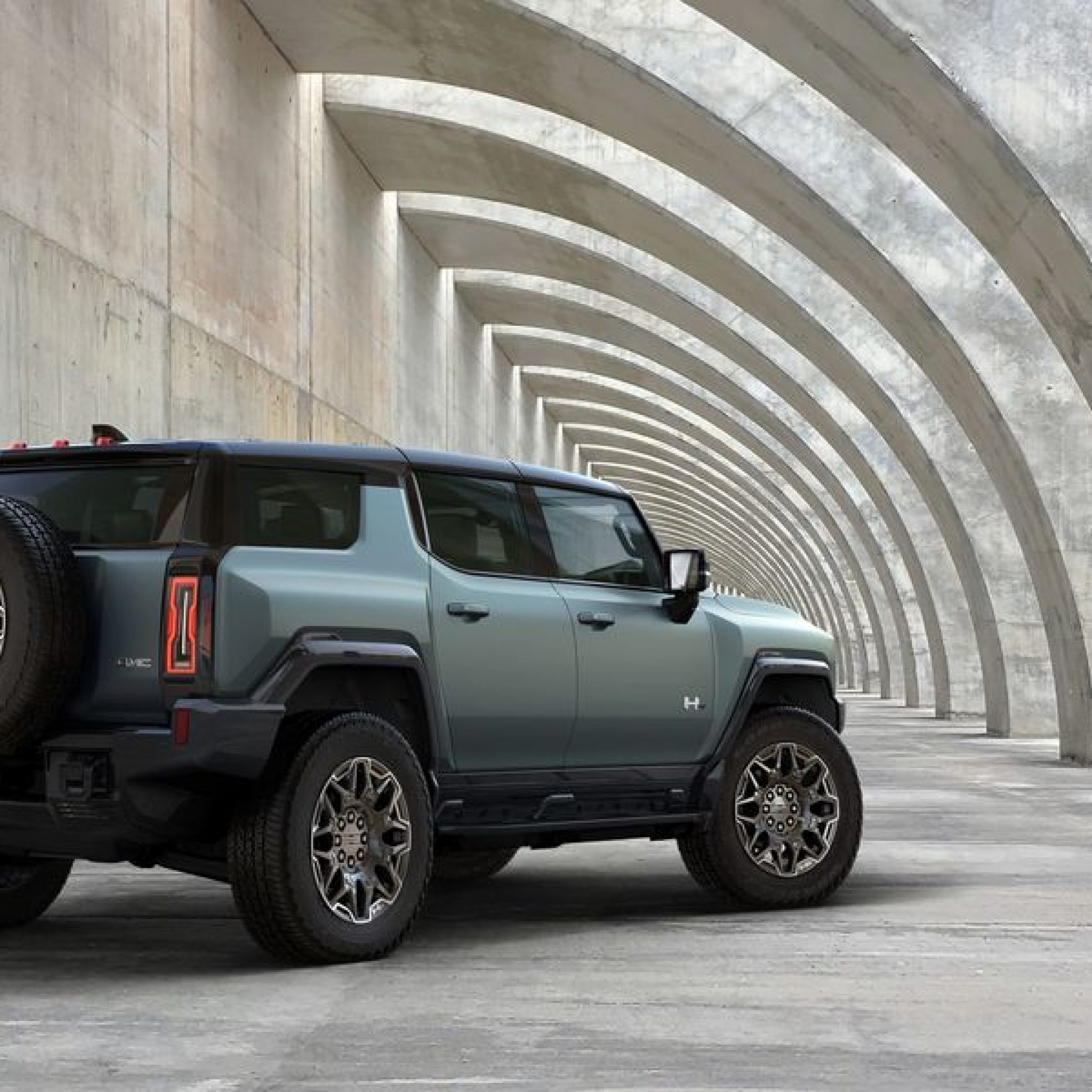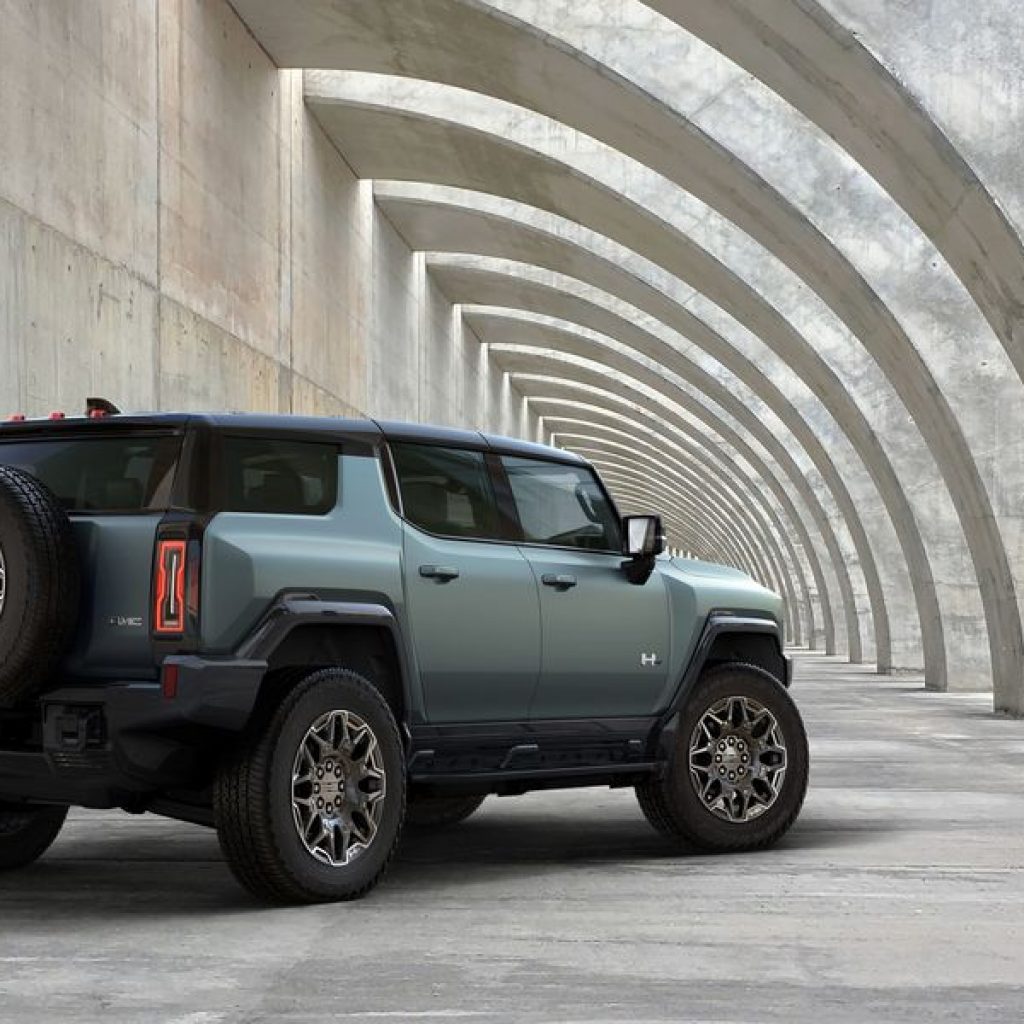 Just like the Hummer Pick-up, the EV SUV's basic body-on-structure has the same Infinity Roof removable panels – that basically makes it into a convertible. These Sky panels are tinted so as to deflect the sun while also providing panoramic views of the sky or outside landscapes. Adaptive air suspensions, 35-37 inch off-road tyres and extensive underbody protection make both the supertrucks look tough.
[Off-road specifications of Hummer EV SUV as per GMC's website]
[Off-road specifications of Hummer EV Pick-up as per GMC's website]
What's on the inside?
There's a lot of flashy interior specifications which may, in the long run, and for a longer terrain, come in handy. There's a 13.4-inch touchscreen for entertainment and a 12.3-inch digital instrument display. Rear seats are folded flat so that it can offer up to 2,305 liters of boot space.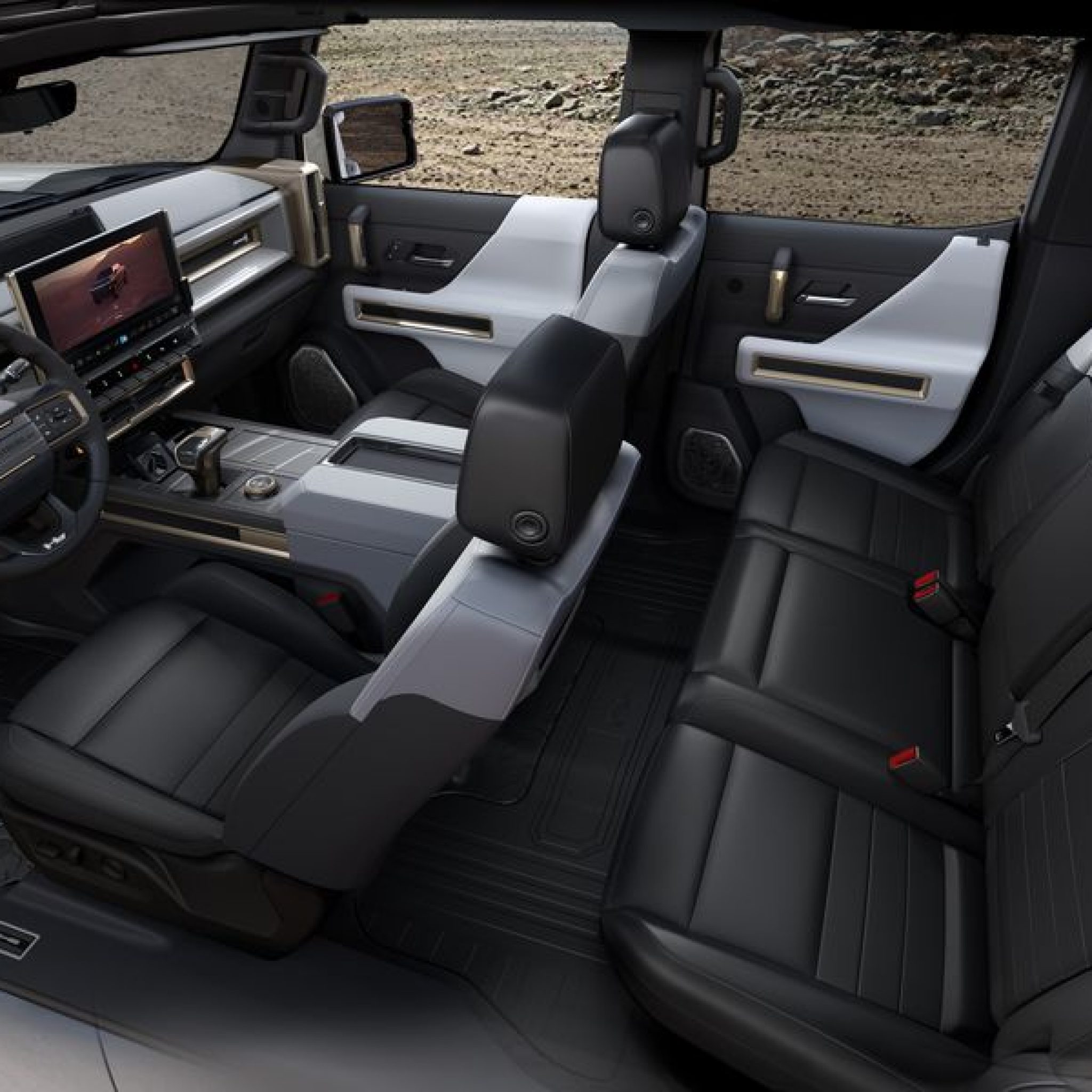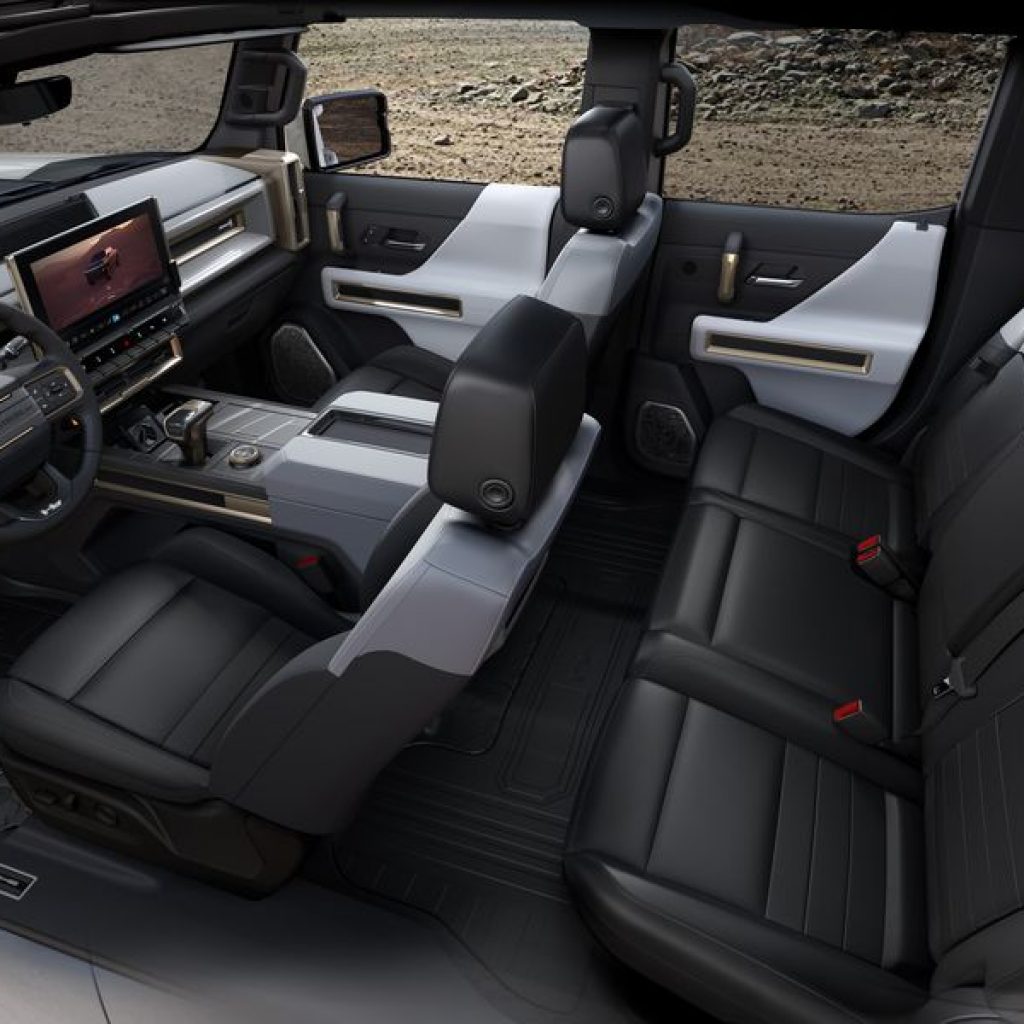 The pickup model has 18 camera views on Ultravision while the SUV has 17 including the standard HD Surround Vision. These offer real-time views of the terrain facilitating the vision of the best line along the trail. There are also two useful functions: the washer function and replaceable lens protectors. There are several other useful features such as Crabwalk or Extend Mode.
When is it coming?
The GMC Hummer EV SUV is poised to launch in international markets in 2023, and to be offered in four variants: Edition 1, 3X, 2X and the entry-level 2.