The Saudi Council of Engineers is a regulatory body in KSA. The SCE is responsible for the promotion and development of the Engineering profession.
Therefore, all engineers and technicians working in KSA need to be registered with SCE to practice their profession.
Recommended: How To Get Employment (Job) In Saudi Arabia
Documents required for Saudi Council Of Engineers registration:
Applicant Photographs.
Iqama Photocopies (Scanned)
Passport Copies (Scanned)
Saudi Council of engineers Authorization letter.
A duly Attested letter of introduction from the chamber of commerce of KSA.
A duly attested degree or diploma from Saudia Embassy.
Marksheet or transcript of your education.
Saudi Engineers Council Fees – SCE Fee
The registration fee for the Saudi council of engineers is 500 SR.
The membership Fee of SCE for technicians is 200 SR per year and for engineers 250 SR per year.
The Total fee of the Saudi council of engineers for technicians is 700 SR. For engineers, the total fee is 750 Saudi riyal.
Recommended: Public Sector Employees' Personal and Employment Data Available on The MHRSD App
Saudi Council Of Engineers Registration for technicians with diplomas:
To register as a technician by SCE, you first need to make your account at the SCE portal.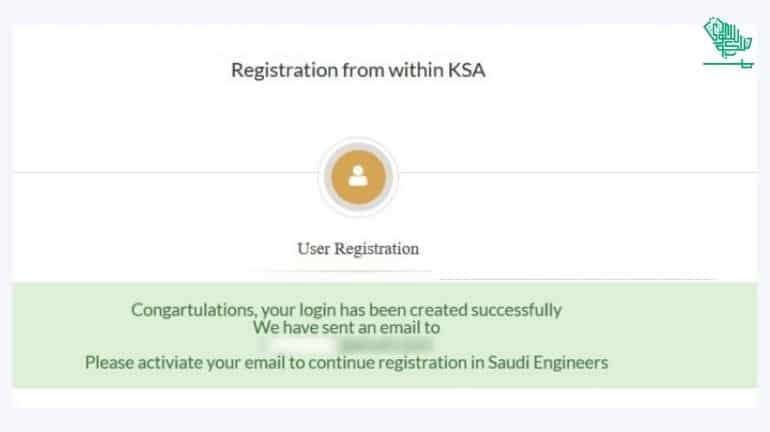 After that, you need to enter details like your name, email, iqama or border number, nationality, password, the language of choice, mobile number, and membership classification (engineer/technician).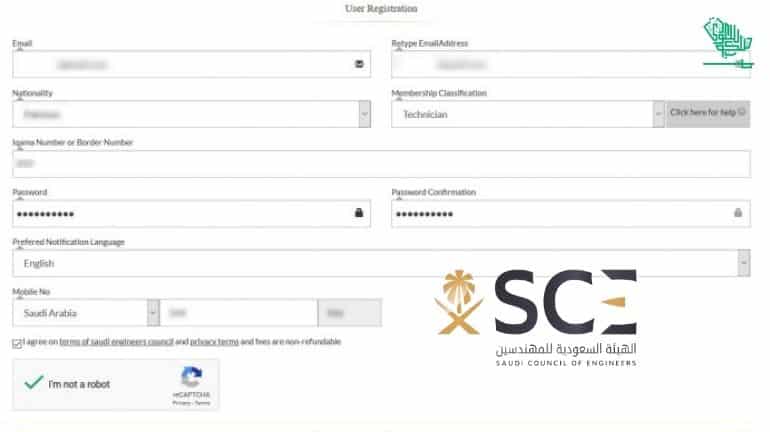 The system now sends an activation email to the email address you provided. Activate your account and then log in to the SCE portal.
Recommended: A Guide to SCFHS Mumaris Plus 2022 and How to Pay its Fee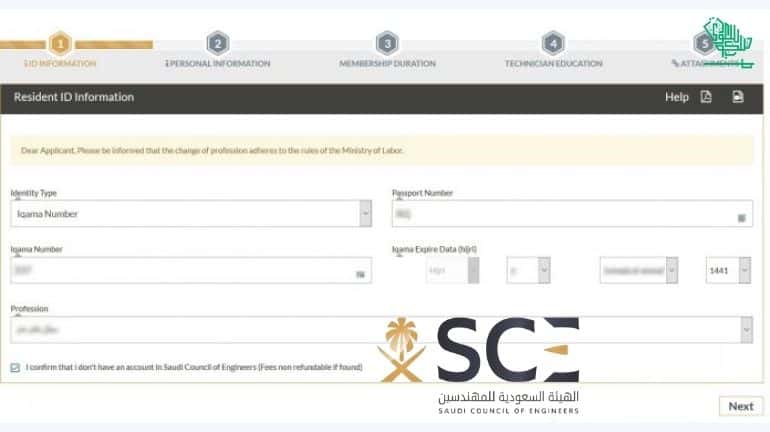 The system will process this information and generate your and your employer's name from the system.

After this, the system will ask you to enter more information like your country and date of birth, the country, and city of residence. You also need to upload your picture here.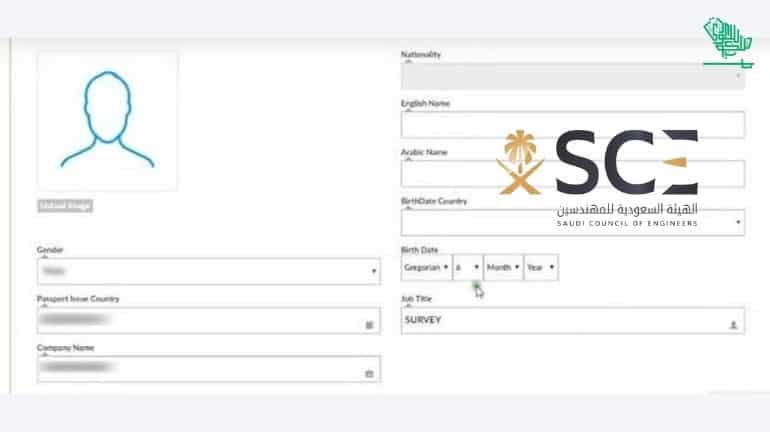 In the next step, the system asks you to select the membership duration.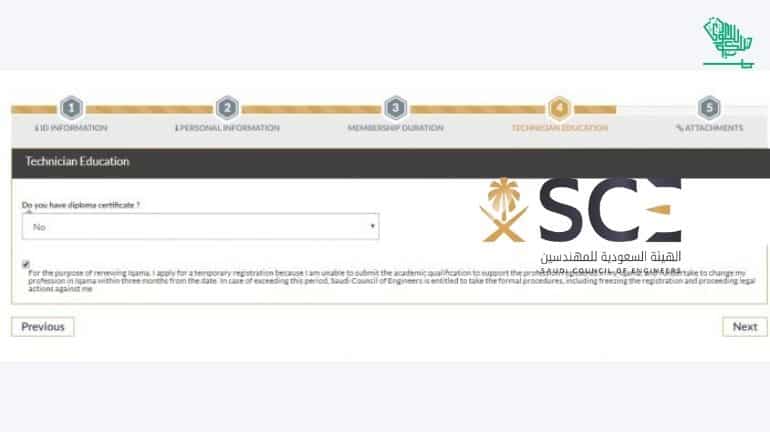 After selecting the duration, the system will ask you if you have a diploma, select yes and enter further information like specialization, graduation country and year, and the college you graduated from.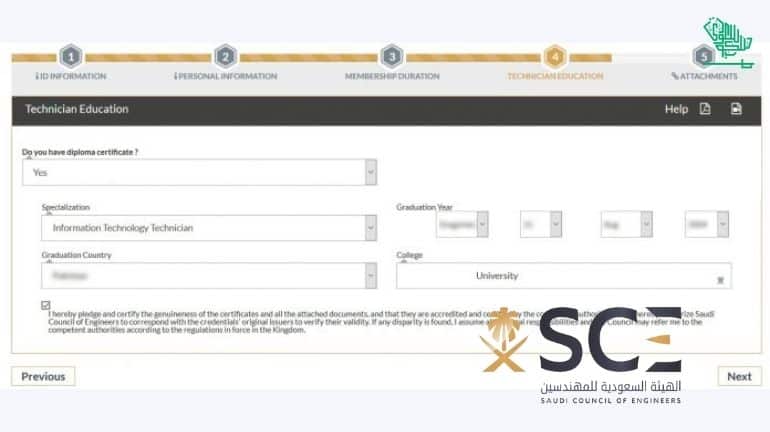 Lastly, you need to upload all the required documents to complete your registration with SCE as a technician.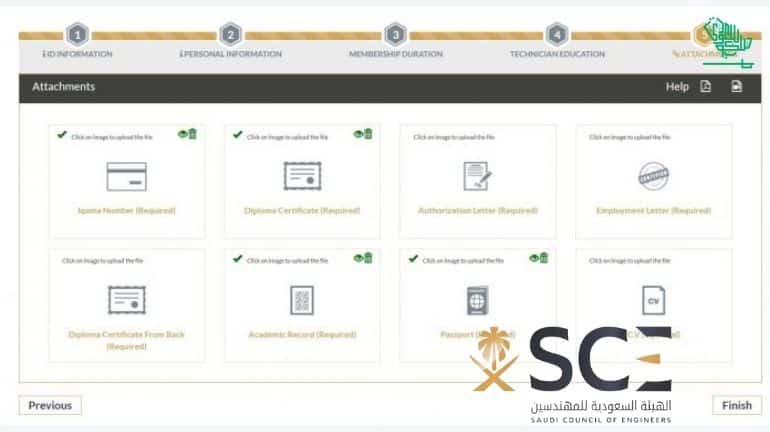 Registering as a technician with SCE without a diploma:
If you don't have a diploma but belong to the list of technicians registered with SCE, you can apply for a 12-month temporary membership of SCE.
To do so, you should select "NO" on whether you have a diploma. However, after 12 months, you need to change your iqama profession or submit a diploma certificate for continued registration.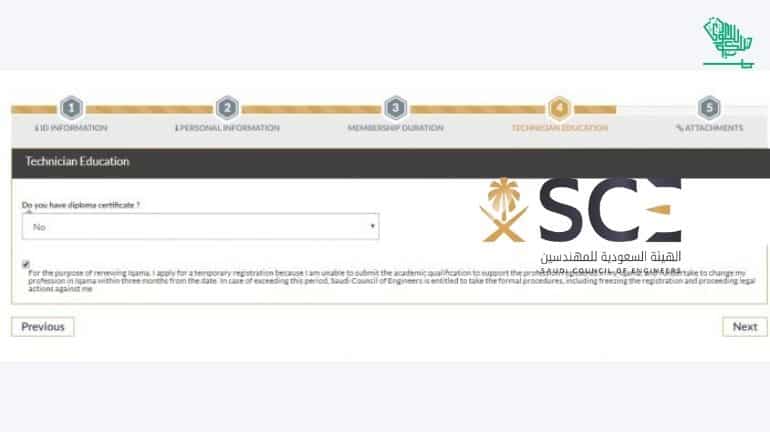 Payment of SCE registration fee:
The SCE registration fee is 500 SR. The system sends a SADAD bill number to your mobile number after completing the registration process. Your registration request is only audited after the fee payment.
Once your application for registration has been processed, you'll receive an SMS to pay the membership fees.
After you have paid both the registration and membership fees, your account status on the SCE portal becomes Yaqeen verified, and Jawazat updated.
Recommended: Professions That Require Degree Registration For Iqama Renewal
Rejection of the Registration application by Saudi Council Of Engineers:
Your SCE registration application can be rejected due to various reasons. So you must figure out the cause and proceed accordingly. Some reasons for rejection can be:
Incomplete documents
Unattested degree( degree requires the Saudi embassy attestation)
Less than five years of experience
Profession reserved for Saudi nationals only.
In case of rejection, you can contact the SCE helpline at 920020820 and talk to the officer for clarification and guidance.
Iqama Renewal With Valid SCE Membership
You can only renew your iqama as an engineer or technician in KSA if your SCE membership is valid, even if the validity is as short as two days.
However, to avoid any troubles, you should apply for Iqama renewal with a valid SCE Membership at least three months before your date of iqama expiry.
Getting your Saudi Council Of Engineers membership certificate:
After a successful registration by the SCE as a technician or engineer, you can visit your nearest SCE office and collect your registration certificate and membership card.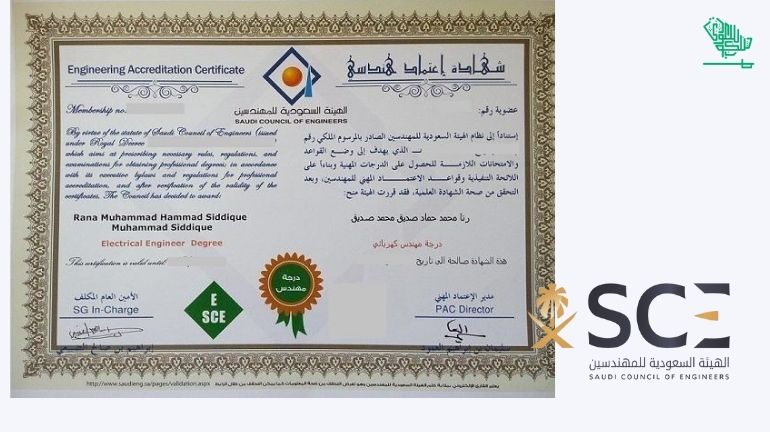 Deleting/ Deactivating the SCE account
If you lose access to the email address you used to create the SCE membership account, you have to send an official request to SCE to delete/deactivate your account.
You request this by submitting a letter for account deactivation from your employer attested by the chamber of commerce to SCE.
Recommended: The procedure to transfer employees through the QIWA platform in KSA.
After the deactivation of your account by SCE, you can make a new account. However, you must wait around 10 to 15 days to be able to do so.