Table of Contents
Tawakkalna was launched by The Saudia Data and Artificial Intelligence Authority (SDAIA) to issue electronic permits for movement in the early stages of curfew during COVID-19.
It would digitize all necessary transactions between individuals with movement permits and help the government keep track of the spread of people and the virus.
With everything starting to resemble normalcy, Tawakkalna has developed into something much more. 
The Tawakkalna app is necessary to enter most public spaces in the Kingdom and the primary digital health authority to transmit all essential health information, track SOP violations, and alert the Ministry of Health of any new suspected cases.
Equipped with the most up-to-date information regarding the spread of the virus, public notifications, medical help, and suspect notifications, it is essential to navigating essential life in the newly forming 'post-COVID' era.
What Services Does The Tawakkalna App Offer?
The Tawakkalna App has numerous features, more of which can be viewed in detail on their website. Here are some of the basics.
COVID-19 Vaccinations
This feature allows users to book a medical appointment to get vaccinated immediately after confirming their eligibility.
Health Passport
A digital vaccination certificate shows the relevant vaccination history of the individual, confirming their status as vaccinated and which dose they're on.
COVID-19 Testing
Book a COVID-19 test instantly on the app and get notified immediately.
Gathering Permit
Issue gathering permits and receiving a shareable QR code to send to visitors. This is used to report suspected cases, relay information about the gathering, edit details, access permission settings, and record users' usage statistics.
Caution Mode
Turn on Bluetooth to check the health status of people around you in public spaces to be notified in case of an exposed, suspected, or infected person nearby.
Other features, including digital information (ID, National Address, phone confirmation, etc.), branch out towards the judiciary. The total number of features is far beyond any other health and safety app developed by any other country. Some of these services include:
PoA Preview
Deeds Preview
Digital Id
National Address
Violations Preview
Hajj/Umrah Permits
Viewing Children's Education Status And more.
Registering On The Tawakkalna App
Now that we're clear on what the app is and what it does, how does one register? Tawakkalna is accessible for visitors and residents with overwhelmingly simple registration processes.
For Residents
Registration is available for both types of residents: those with an Absher account already made and those without. Let's go through both of them.
Registering With Absher
Read more: Absher account: Register through Al Rajhi Bank
Your registration process will be a breeze if you already have an Absher account. 
Download the Tawakkalna app from the Apple App Store or Google Play.
Open the app and click 'Sign Up.
Input your Iqama number and date of birth accurately in the given spaces. After putting in the necessary information, click 'next.'
You will now receive a verification code with Absher on your registered mobile number. Please input the code exactly as given into the provided field.
Locate your exact location on the map. This location must be at your current location and not any other.
You will now be required to answer a few health-related questions. Please answer them to the best of your abilities, ensuring the information is accurate and recent.
Identify any other sponsors or dependants in your current residence. This includes dependents, domestic workers, or anyone who fills the criteria.
You have now successfully registered for the Tawakkalna App.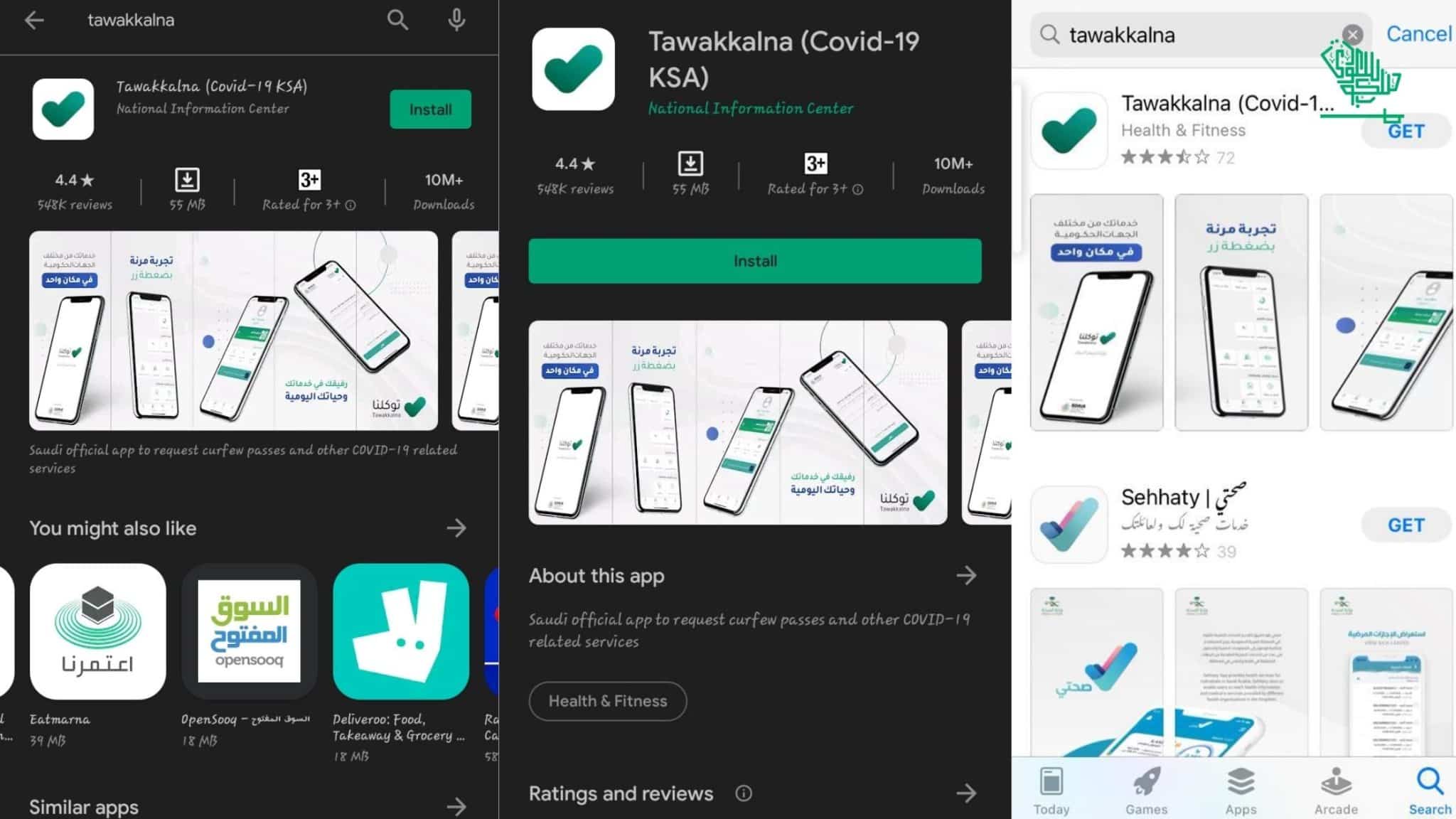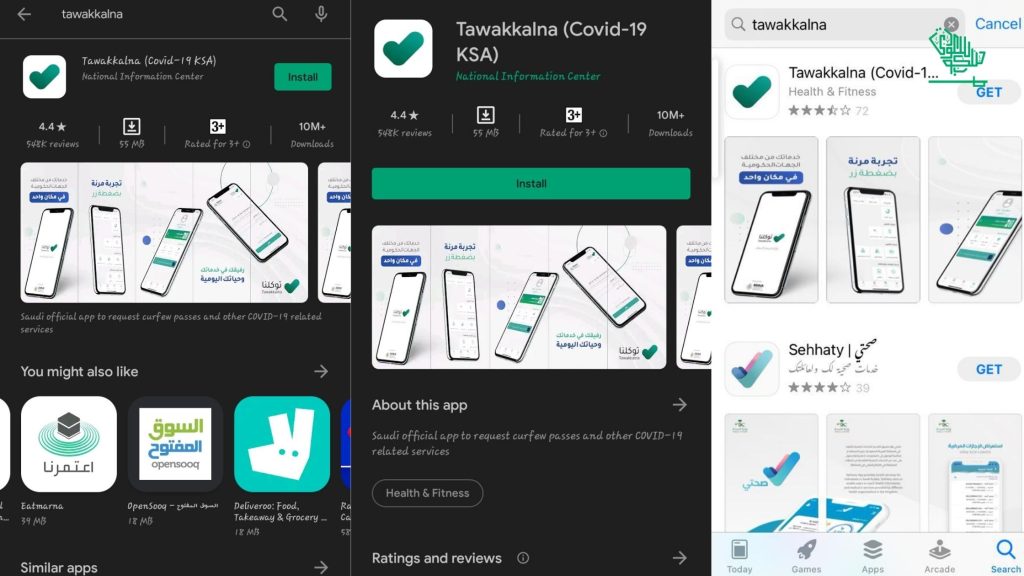 Registering Without Absher
While it is highly recommended to get an Absher account, if you're eligible for one, getting a Tawakkalna account is unnecessary. However, you need someone with Absher to recommend and register through the Tawalkkana or Absher application.
Download the Tawakkalna App on your device through Google Play or the Apple App Store.
Ask someone with an Absher account to recommend it to you. Please provide them with your phone number.
The person must then open the Absher application and click 'individuals.'
In the following list, please select 'my services'.
Under 'my services,' please select 'services.'
Under 'services,' please select 'general services'.
Click on 'register a phone number for Tawakkalna.' Here, they must enter the phone number through which they wish to register for Tawakkalna.
Fill in the three main fields provided: Iqama ID, Date of Birth, and phone number.
You will now receive a verification code on your phone number. Please enter this code exactly to complete the identification process.
Upon completing the identification process, you will receive a notification stating that you can now register on Tawakkalna.
Congratulations! You are now able to register on the Tawakkalna App.
For Visitors
If you are visiting the Kingdom of Saudi Arabia, it will be a requirement to register for the Tawakkalna app for your safety and public safety. You may do so by following the given steps:
Download the Tawakkalna App on your device through the Apple App Store or Google Play.
Fill in the required personal information. Your passport number, phone number, date of birth, and nationality will be this. 
Once you have filled out the necessary information, you will receive a verification code on the phone number you entered. Please make sure to enter this code exactly in the given field.
Create a strong password of 8 or more characters. A strong password will ideally have at least one capital letter, lowercase letter, number, and alphanumeric (special) character. 
Congratulations! You have now successfully registered for the Tawakkalna app.
Conclusion
If you found this guide helpful and informative, please share and leave a comment below. For more such content, check out our website.