Ready for the Eid al-Fitr break?
Officials announced that the Eid al-Fitr holidays are from Saturday, April 30, and continue for four days. The big day itself, Eid al-Fitr, is on Monday, May 2.
It is that time when families spend some time bonding, and here's our list to keep you occupied during the holidays.
Recommended: Top 10 Ice Cream Brands In The World 
May 1 Sunday
Donate care packages for the needy
Donate gifts to those in need with care, Give hope and happiness. Ramadan Donation Bundle is an initiative between noon.com and Al-Nahda Society.
You purchase boxes of everyday necessities on noon.com, consisting of a Fashion Bundle, Personal Bundle, Home Bundle, or a Study Mega Bundle.
Delivery will be sent directly to the Al-Nahda Society for distribution.
May 2 Monday
Cheese platter feast
Chunk's Eid al-Fitr breakfast cheese platter is decadent and for maximum enjoyment. The flavors pair well together.
The platter, made with in-house ingredients, includes a variety of cheeses, such as halloumi, brie, and cheddar.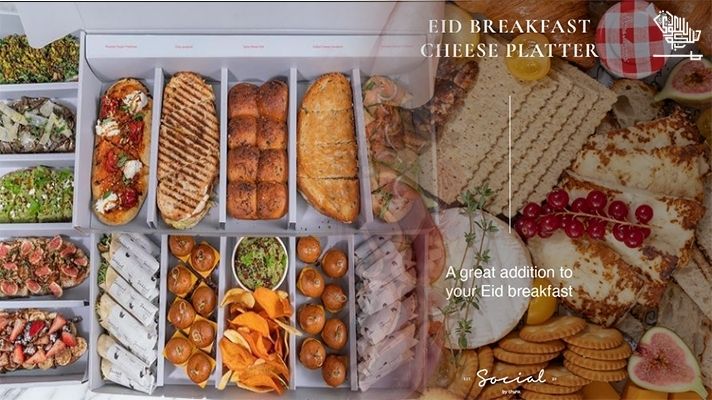 Freshly baked bread such as their signature Simit and croissants accompany the platter for four to six people. The platter can be had as a light snack between meals if you feel peckish after lunch.
Recommended: Mohalla, A Dubai Homegrown Indian Restaurant, Opening at The Esplanade
You can now go to Crazy Pizza 
Pizza lovers, a new Pizza address opens on Tahliya Street. They are operating under Modern Food Company, which owns Myazu, Billionaire Riyadh, COYA Riyadh, and Urth Caffe.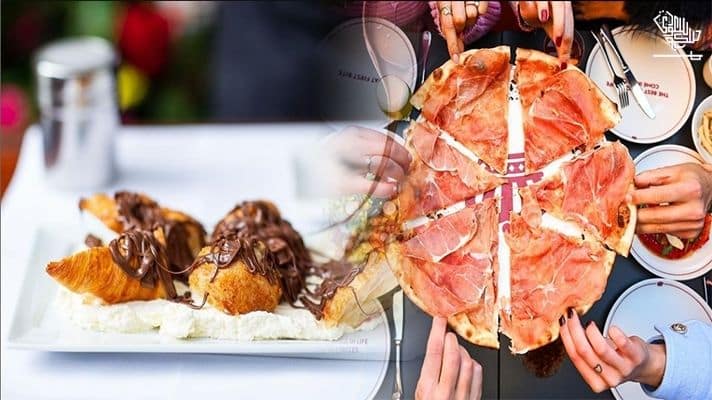 The crazy thin yeast-free crust pizzas are made from a secret recipe. The menu offers a selection of salads, and its wood-fired Pizza has burrata, truffle, and zucchini flowers.
Its London outposts have pizza spinning shows while you wait for your pizzas.
May 3 Tuesday
Eid al-Fitr at ROKA
ROKA welcomes its guests with its exclusive non-alcoholic cocktail to a memorable meal at its beautiful venue. Rei-Sai at SAR60, the traditional Japanese highballs, are available only for three days.
The drink is a thirst-quenching blend of orange rose, cucumber shiso cordial, and a clarified yuzu with soda water.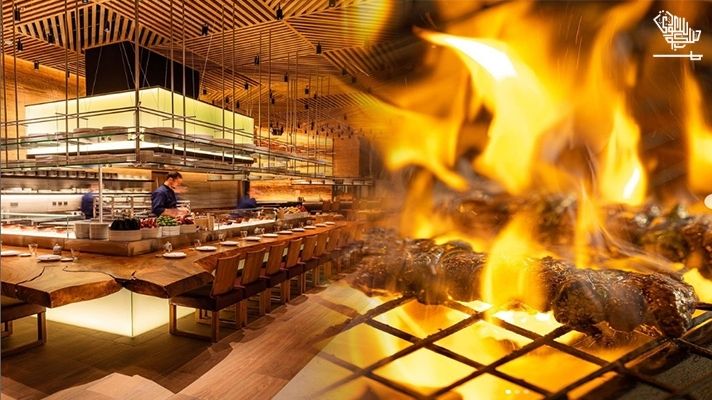 It pairs well with the platters of Angus beef tartar, crispy enoki maki, or the charred avocado salad. ROKA will also have a DJ on the last two days of Eid al-Fitr.
Recommended: The Top 10 Countries With The Best Food
Billionaire: The Extravagant shows are back
Billionaire Riyadh is now open after its Ramadan closure at Eid al-Fitr. It offers a memorable night filled with entertainment exquisite dining experience of Italian and new-Asian dishes.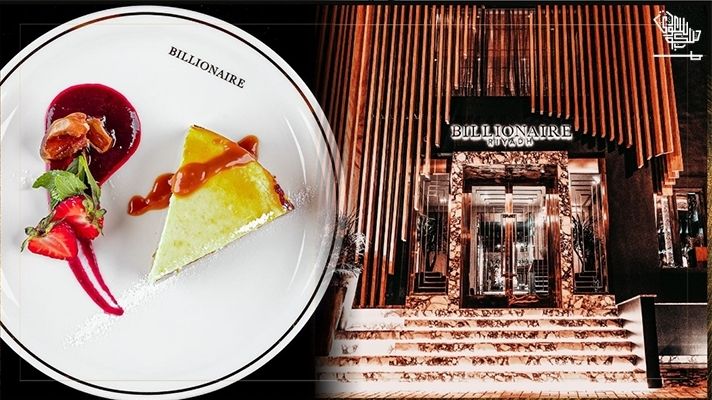 The innovative live show brings together music, dance, food, and drink in a single package.
May 4 Wednesday
Courtyard at Marriott Riyadh Northern Ring Road
Courtyard by Marriott Riyadh Northern Ring Road serves a new limited-edition Eid al-Fitr breakfast buffet and special staycation rates for residents.
The Eid breakfast buffet at Seven Restaurant features live cooking stations of warm and fluffy pancakes and waffles and freshly baked pastries.
Moreover, families that book two rooms during the Eid al-Fitr holiday ID get to enjoy up to 50 percent off the room rates. Guests staying three nights or longer get 15% off.
Peruvian cuisine at COYA
The famed Peruvian restaurant COYA in Riyadh has put together unique dishes for Eid al-Fitr this year.
Diners can choose from sumptuous dishes like spider maki rolls and Wagyu beef cazuela (slow-braised beef cheeks with miso yuzu butter and crispy sweet potato).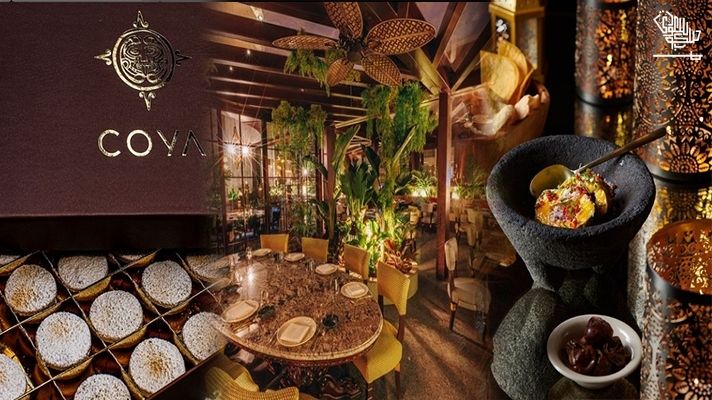 End your celebrations on a sweet note. The dessert menu features choux de pistachio (Pistachio ice cream with pistachio cream, white chocolate, and dulce).