What Is a Serum?
Facial Serums are skincare products meant to rapidly deliver their specific skincare benefit to the skin more potently and effectively than a moisturizer.
Face Serums are usually water-based or gel-like products containing highly concentrated and more potent versions of active ingredients.
Like, hyaluronic acid, retinol, vitamin C, niacinamide, and more.
The purpose of active ingredients in serum can vary, from hydrating to skin brightening to wrinkle-reducing.
Those active ingredients' highly concentrated and potent dose penetrates deeper into the skin and more effectively targets a range of skin concerns.
List Of Top Ten Best Face Serums In The World
What are the Benefits of Face Serums?
Suppose you want to enhance your skincare regime. In that case, face serums can be the product that delivers a potent dosage of active ingredients to help you combat wrinkles, fine lines, dullness, acne, discoloration, and much more.
It protects, nourishes, and hydrates your skin if used religiously. Let's get into the key benefits of using a face serums.
Serums have lighter formulations than moisturizers, so they penetrate and absorb the skin more rapidly, making them a suitable choice as the first step in layering.
It also feels light on the skin.
Because of the lighter preparation of Serums, they are also a good choice for individuals with oily or acne-prone skin.
Serums containing Retinols help reduce the appearance of fine lines and wrinkles.
Serums containing vitamin C, E, and ferulic acid help protect your skin from ultraviolet(UV) light and pollution, preventing premature skin aging.
Hyaluronic acid serums reduce dryness and dehydration.
How to apply a face serums?
Most serums work best when applied as a first layer after cleansing your face.
Therefore, Dr. Marnie Nussbaum, a board-certified dermatologist, recommends applying the serum twice a day onto cleansed skin.
She also adds that it should be a base layer under your heavier products like SPF, Moisturizer, and makeup.
You should apply Serums onto cleansed skin, but if the active ingredient of your serum is too drying or irritating, then to create a buffering effect, you can use it over another product, says Shainhouse.
How to choose a face serum?
Basically, no single skin care product can meet all skin health needs. So to pick out the best face serums, you should know which skin concern you're hoping to target and what goals you have set.
Choosing a face serum according to skin types, such as oily, dry, combination, or aging, is essential. Additionally, one must consider the ingredients contained in the product.
You can choose face serums focusing on a single ingredient or a few. Or there are also certain specific formulations that you can use in the daytime and choose different ingredients for bedtime.
Recommended: Top 5 Best Diet Plans of 2023 to Keep You Going
Skin type and Ingredients:
Vitamin C and hyaluronic acid are great ingredients for the day to nourish, hydrate, and protect your skin.
Given that in terms of nighttime care, vitamin A, AHAs, BHAs, and peptides are super nourishing options that work best at night.
Zinc, Niacinamide, and salicylic acid are outstanding elements for skin types prone to congestion and uneven skin tone.
Hyaluronic acid is best for all skin types but works as a treat for dehydrated skin.
Vitamin A and its derivatives are used mainly for wrinkles and fine lines.
Some studies suggest that green tea may help treat acne, rosacea, and atopic dermatitis.
When anti-aging is your primary concern, serum with retinol (which increases skin cell turnover), glycolic acid, and vitamin C should be used.
Allergens:
People with sensitive skin or who have a known allergy should be cautious while buying the product and thoroughly read all the ingredients given on the label.
Also, people with dry skin should avoid fragrance products to avoid harshness on the skin.
Why Do I Need A Face Serums?
The primary skincare routine includes cleansing, moisturizing, and sunscreen.
As we all know, face serums are not moisturizers, so incorporating a serum into your routine is an additional step to target specific skin concerns.
You must have a serum in your routine to have gorgeous, soothed skin.
Luckily, there are hundreds of options, but serum should be wisely chosen according to your skin type and concern.
We've got the top ten face serums below, so keep scrolling to find your new favorite.
SkinCeuticals, C, E & Ferulic Acid
This antioxidant serum by SkinCeuticals is the benchmark, the Holy grail of all face serums. It's a beauty favorite. It is beloved by almost every celebrity, beauty editor, and dermatologist.
The serum is excellent due to its synergistic combination of three pure antioxidants- vitamin C, ferulic acid, and vitamin E to protect your skin from damage.
Benefits:
CE ferulic is a daytime vitamin C serum that provides visible anti-aging effects.
Minimizes the appearance of wrinkles
It helps in loss of firmness, extra plumpness, and reduction in sunspots.
Brightens skin complexion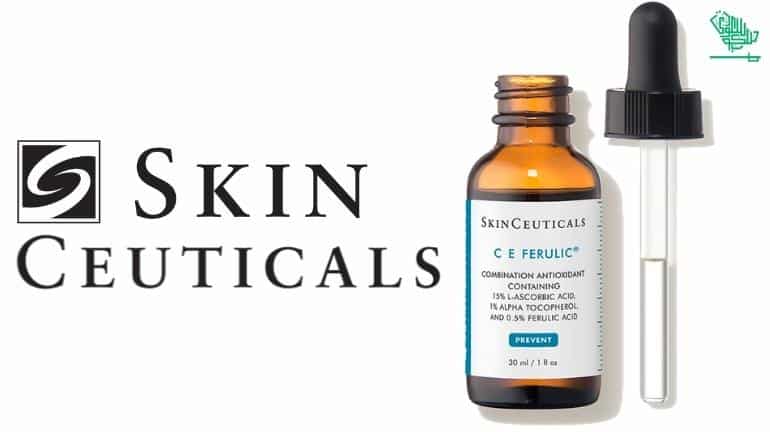 Key ingredients:
15% Pure Vitamin C (L-Ascorbic Acid)
1% Vitamin E (Alpha Tocopherol)
0.5% Ferulic Acid
Pros
Lightweight
Quick, visible results
Its texture is not greasy and quickly absorbs into the skin
Once absorbed, it remains effective for a minimum of 72 hours
Cons
Strong scent
Some customers experienced acne breakouts and skin redness.
Skin type: Dry, Normal, Combination, Sensitive
Directions: Cleanse and tone your skin. Then apply 4-5 drops of CE Ferulic followed by moisturizer and sunblock.
Size: 1 fl. Oz./ 30 milliliters (ml)
Price: $169.00
Recommended: Top 10 Ice Cream Brands In The World
The Ordinary Niacinamide 10%+ Zinc 1%
As the name says, serum enriched with Niacinamide helps you achieve clearer skin by combating acne-causing congestion in pores and reduces the oily shine on your skin.
It is best known for oily skin.
Benefits:
Gives smooths texture
Controls excess oil
Shrink your pores
Cleans all impurities present on the skin
Make your skin bright and radiant
It also removes blemishes and spots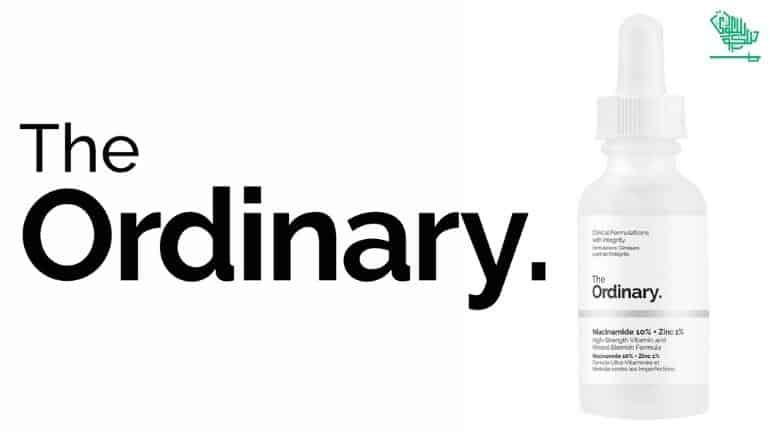 Key ingredients:
Niacinamide (Vitamin B3)
Zinc PCA
Pros
Long-lasting
Sulfate-free
Alcohol-free
Affordable
Cons
Thick texture
Not that hydrating
Skin type: oily and acne-prone skin
Directions: Apply 4-5 drops on your skin and massage until absorbed. Use it regularly. It can be used during the day and as well as at night.
Size: 1 oz/ 30 mL
Price: $11.70
CeraVe Hydrating Hyaluronic acid serum
The product's name suggests it is a straight-up hydrating serum packed with hyaluronic acid.
Hyaluronic acid is naturally found in the skin and is an essential ingredient for hydration. It decreases when a person ages, so you must replenish it to help prevent dry skin.
It not only has hyaluronic acid in it, which binds moisturizer in your skin but also contains three essential ceramides and Vit-B5 to restore and maintain the skin's natural protective layer against environmental aggressors.
CeraVe is popularly cherished for its effective and affordable product.
Benefits:
Replenishes skin's hydration and provides moisture
Improves the appearance of dry lines
Stays for a more extended period
Prevent water loss from the skin, which ultimately enhances the softness and elasticity of the skin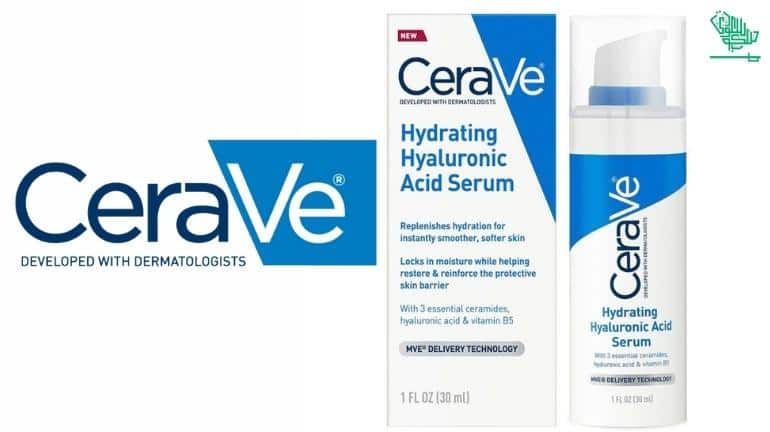 Key Ingredients:
Hyaluronic Acid
Ceramides
Vit-B5
Pros
Hydrates skin well
Absorbs nicely into the skin
Its texture is not sticky
Budget-friendly
Cons
Best suited with dry skin only
Skin Type: Normal to dry skin
Directions: It should be applied to cleansed skin before moisturizer or SPF. One pump is plenty enough to cover the whole face.
Size: 30 ml
Price: $18.28
Recommended: Top 10 Highest Currencies Around The World in 2023
Drunk Elephant B-Hydra Intensive Hydration Serum
Drunk Elephant is always on Sephora's best-sellers list because of its innovative take on skin "smoothies." Beauty experts recommend B-Hydra serum for the skin that needs hydration.
It is a moisturizing product that can be used as a serum and a moisturizing cream. It's light in texture and works great for dry skin by retaining moisture.
B-Hydra serum has become the favorite in beauty as it leaves your face plumpy and hydrated.
Benefits:
Hydrates the surface of the skin and also the more profound layers
Moisturizes dry skin
Minimizes the appearance of fine lines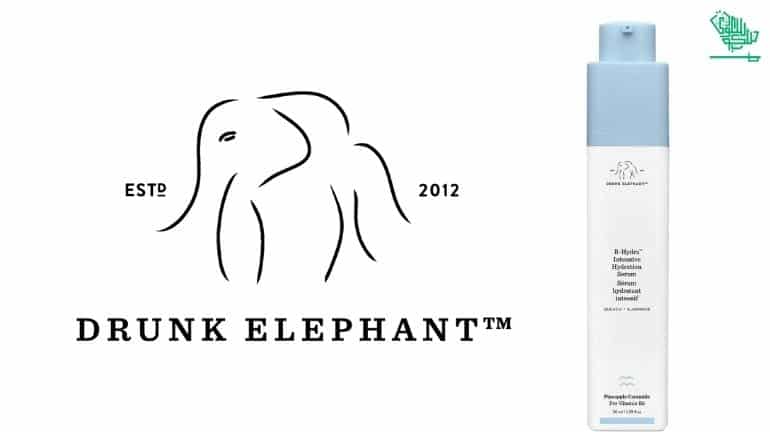 Key ingredients:
Hyaluronic acid
Pineapple Ceramide
Vitamin B5
Pros
Suitable for all skin types
Fragrance-free
All skin types can use it
Cons
Visible results are seen after using a long time
Pricier
Skin type: For all skin types but particularly for dehydrated skin
Directions Use it every morning after cleanser or toner, then apply moisturizer or sunscreen on top of it. One pump would be enough
Size: 50 ml
Price: $48
Paula's Choice (Omega+ Complex Serum)
This serum is claimed to be a superfood for your skin.
It contains concentrated levels of omega acids that eventually help strengthen the surface of skin structure and make it look healthier and smooth.
Benefits:
Work great for fine lines
Best for anti-aging also
Reduce dullness of skin
Give your skin a hydrated feel
Provide relief from tight flaky skin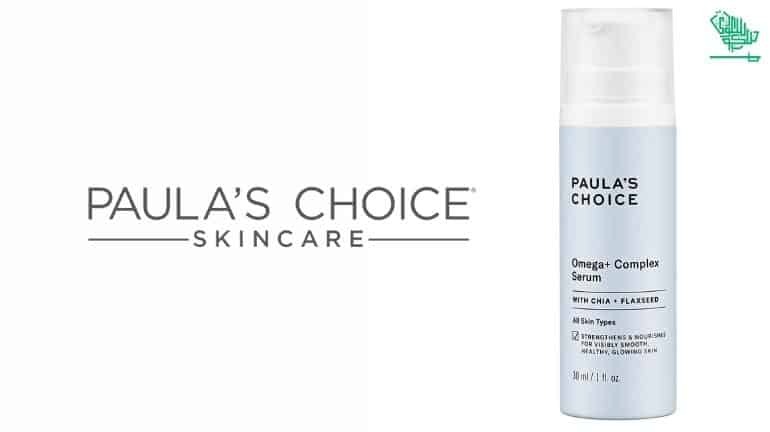 Key ingredients:
Omegas 3, 6, and 9
Ceramides
Hyaluronic acid and shea butter
Pros
Absorbs quickly without leaving residue
Fragrance-free
Retain moisture barrier
Provides long-lasting hydration
It gives a supple feel to the skin
Cons
Only available online at Paula's choice
Skin type: normal combination and, most specifically, dry skin
Directions: Apply smoothly all over the face and neck. Use it both the time AM and PM and finish with sunscreen in AM.
Size: 1 oz/ 30 ml
Price: $39
Recommended: Top 10 Travel Credit Cards in The USA 2023
Neutrogena (Hydro Boost Hydrating Serum)
Are you tired of flaky, dull skin? Try Neutrogena Hydro Boost to rehydrate and re-energize your skin immensely.
Benefits:
It gives a smooth and supple glow to your skin
Deliver hydration
Attracts and locks moisturizer
It helps reduce dry lines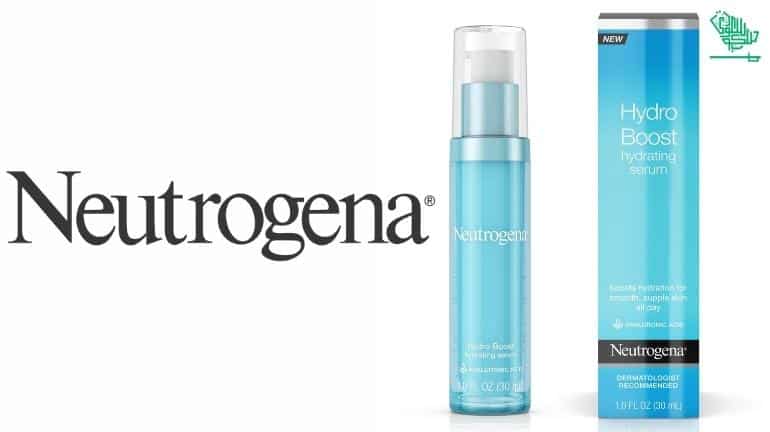 Key ingredients:
Hyaluronic acid
Dimethicone
Citric Acid
Pros
Instantly absorb into the skin
Its oil-free, so it does not clog into pores
Lightweight
Completely odorless
Affordable
Cons
You need to use two pumps for your face, meaning the amount that pumps out is insufficient.
Skin type: For all skin types
Directions: Cleanse and dry your skin, then apply 2-3 drops of serum.
It can be applied directly onto the skin, or you can take 2 to 3 drops on the palm and mix it with your moisturizer and apply. Avoid contact with eyes. Use it both times, day and night
Size: 30 ml
Price: $17.24
Clinique (Acne Solutions Acne + Line Correcting Serum)
The name defines it as an acne serum for adults experiencing breakouts.
Its gentle, hydrating formula with salicylic acid helps rid skin of oil and dirt and clears blemishes without dryness or irritation.
Benefits:
Reduce fine lines, wrinkles
Improves skin texture
Controls oil and balances your skin
Gives clear, smooth, and youthful-looking skin
It helps treat acne without dryness or irritation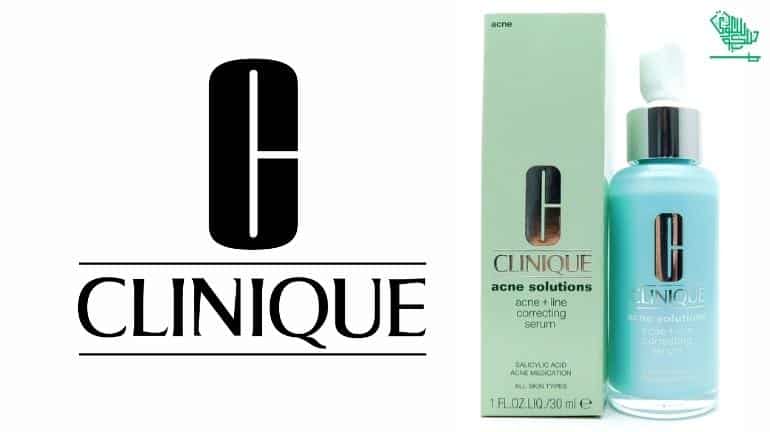 Key Ingredients:
Salicylic acid
Whey protein
Acetyl glucosamine and clary sage extract
Pros
Fragrance-free
Lightweight
Non-acnegenic
Allergy tested
Cons
Not hydrating enough for dry skin
Skin type: for all skin types
Directions: First, cleanse your face and neck, then apply 2-3 drops. Use it twice a day. Avoid eye area
Size: 30 ml
Price: $47
Bioderma Hydrabio Serum
Bioderma claims its hydration serum works excellently to lock and retain skin moisture without clogging pores.
Benefits:
Hydrates skin
Provides moisture
Give soft, smooth skin
Non-Comedogenic, i.e., this product does not block pores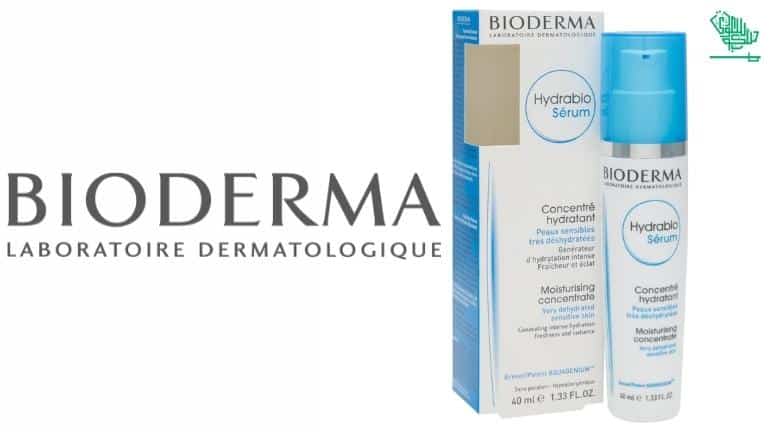 Key ingredients:
Pros
Give fresh texture to the skin
Restores radiance
It is also used as an excellent makeup base
Cons
Specifically for dry skin
For some people, fragrance can be irritating
Skin type: Sensitive and dry skin
Directions: Apply on your face and neck after gentle cleansing and toning massage until fully absorbed. Use twice a day for the best result
Size: 40 ml
Price: $33.99
Recommended: Top 10 The Weakest Currencies In The World in 2023
SkinCeuticals (Discoloration Defense)
Discoloration Defense is a daily-use spot corrector.
It is proven to reduce discoloration like sun damage, brown spots, post-inflammatory discoloration, stubborn acne marks, etc.
Benefits:
Reduce dark spots
Corrects sun damage
Brighten skin tone
Continued use minimizes the recurrence of discoloration
It also works on the appearance of stubborn brown patches
Improves post-acne marks
Key ingredients:
Kojic acid
Tranexamic acid
Vitamin B3
Pros
Fragrance-free
Paraben-free
Cons
Some people claimed that they had not seen visible results
Skin type: For all skin types, Acne-prone, combination, dry, sensitive, oily, and normal
Directions: Put three to five drops on the face and neck after cleansing. Follow with SPF or moisturizer. Use twice daily. Avoid irritated or broken skin. If irritation occurs, discontinue use
Size: 30ml
Price: $102
REN Clean Skincare Evercalm Redness Relief Serum
REN is best for people generally facing redness or irritation on their faces.
Benefits:
Works great for rosacea
Reduce redness and irritation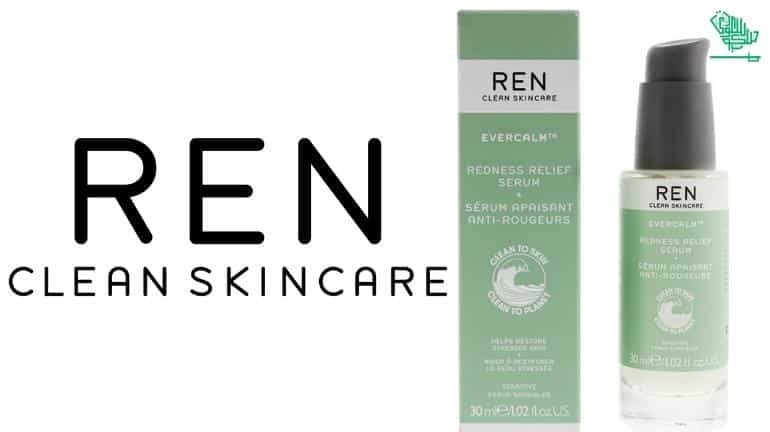 Key ingredients:
Albatrellus confluens (White Mushroom Extract)
Beta Carotene and Biosaccharide
Pros
People claim this product releases redness within 20 minutes
Gluten-free
Packaging is recyclable
Cons
It May cause a slight burning sensation
Skin type: normal, dry, combination, and oily
Directions: It should be used once or twice a day before moisturizing.
Size: 30 ml
Price: $60