To get a permanent family visit visa in Saudi Arabia, those holding an ACCA (UK) degree must get it attestation done.
However, the degree attestation is done by many authorities, namely,
The British Council,
The Legalization Office of the UK,
The Saudi Embassy, and
The Ministry of Foreign Affairs of Saudi Arabia (MOFA).
Recommended: Registering With The Saudi Council Of Engineers As A Technician
This article will let you know all the steps and documentation that you will need to get your ACCA degree attestation in Saudi Arabia.
Recommended: The Renewal Of Saudi Council Of Engineers' Membership
Step 1: degree Attestation by the British Council
Firstly, you need to submit the certificate to the local British Council office for attestation. This must include your Certificate and Transcript.
Degree Attestation fees for British Council: 200 SR
Expected time of degree attestation: 15 days
Location of British Council offices in KSA: Jeddah, Riyadh, Dammam
Step 2: The United Kingdom's Legalization Office
After attestation by the British Council, you must send your degree to the Foreign and Commonwealth Office or Legalization office in the United Kingdom for 'legalization' by asking the Legalization Office to confirm that the signature, stamp, or seal is from a UK public official.
Recommended: Professions That Require Degree Registration For Iqama Renewal
After FCO has authenticated your document, the FCO attaches a stamped official certificate (an 'apostille') to your document.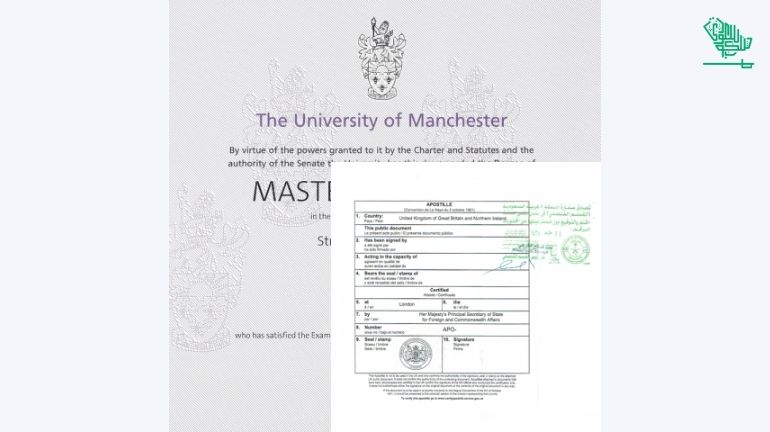 For this step, you need an agent in the UK who can collect your document from the legalization office and then send it to Saudi Embassy for further attestation.
You can find further details of the FCO process on their website. The Legalization fee is 30 Pounds per document plus 5 Pounds for the courier.
Recommended: Renewal/Re-registration Of SCFHS Mumaris Plus
Step 3: degree Attestation by the Saudi Embassy in the UK
Once you have received the documents back from the Legalization office, they must be stamped by the Saudi Embassy in the UK. You can always contact the Saudi Embassy in the UK for any assistance or concern.
Recommended: A Guide to SCFHS Mumaris Plus 2022 and How to Pay its Fee
Step 4: Attestation by the Ministry of Foreign Affairs of KSA
Once you have received your documents from the UK, you can send them for Saudi Arabia MOFA degree attestation. After all these attestations, you can get the SOCPA membership and apply for a permanent family visit visa.