Few have a career as illustrative as Lojain. Be it a TV personality, social media influencer, or advocate for humanitarian issues, Lojain has done it.
She is the prime example of achieving anything by doing what you love. Lojain inspires many new-age millennials and Gen-Z due to her glamorous lifestyle and ambition to work.
It combines everything they want to be: successful, able to do what they love, and have a comfortable life. 
Lojain has made waves in the Saudi influencer community as one of the most down-to-earth and kind people.
She has promoted various brands, appeared on many TV shows, and hosted multiple of her own. 
Early Life Of Lojain Omran
Lojain Omran was born in 1977 in Jubail, in the Eastern Province. Much of her educational background and earlier life remain mostly unknown.
She first had a career in banking before moving on to TV but quickly grew bored of the repetitive and mundane desk job. She moved to Bahrain in 2001 at the age of 24.
At first, she continued her banking career in the Department of Visa Debit Collection. She served as an Operations Manager till 2004 when she switched to TV and became a broadcaster on Bahrain TV.  
Lojain Omran isn't the only one to be part of this life either. Her sister, Aseel Omran, 12 years younger than her, rose to fame after her much-watched reality show 'Gulf Wars.'
Since then, she has been an active actress and singer with many hits. Both Aseel and Lojain get along very well, and Aseel often Appears on Lojain's social media. 
Follow Aseel Omran on Facebook, Instagram, Twitter, Snapchat and YouTube.
Work-Life Of Lojain Omran
Since 2004, Lojain has starred in many shows. Her first one on Bahrain TV was "The Situation With Lojain," which started her off and established her as a person.
Down the line, she worked on "Ya Hala" on Rotana Khaleeja, "Around The Gulf," and "The World Of Eve."
The turning point in her career was starring on "Good Morning Arabs!" on MBC 1. This is when she reached fame and gained much more popularity and traction.
As one of the most well-known and beloved Saudi social media influencers, Lojain Omran started with humble beginnings on social media giants.
She has about 5.4 million followers on Instagram and a similar following on Snapchat and even TikTok.
She blogs about her daily life, promotes small and big businesses, and is among the Middle East's top 5 fashion and beauty icons. 
However, there is still more. Lojain works in many charity events and works closely with the UNHCR. She is a goodwill ambassador and the face of the Mohammad bin Rashid Award For Tolerance.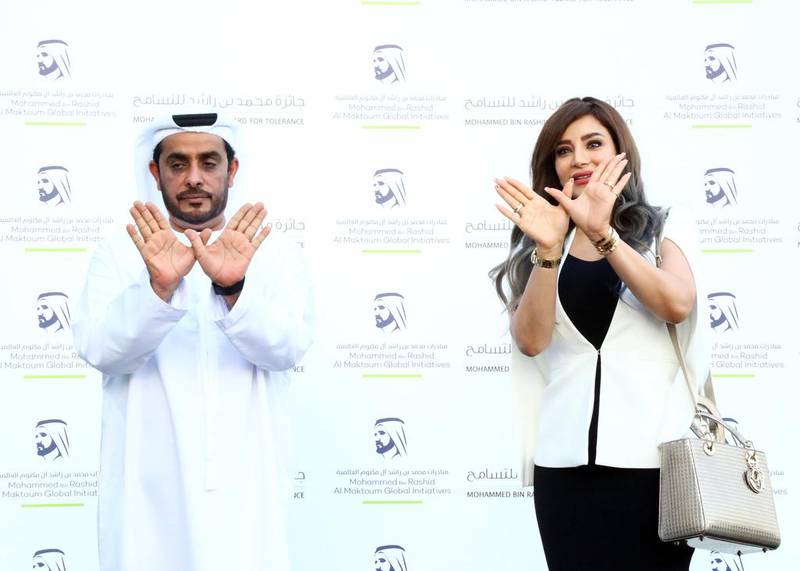 It's genuinely marvelous how one person can use their influence for good. Lojain has been the recipient of many an award.
She is one of the most famed people in the Middle East, with a net worth close to 5 million, and one of her most defining features is her work as an ambassador.
Recommended: How To Make Money From Home – 10 Proven Ways
She regularly posts social media updates on global happenings and tries to spread awareness much more than celebrities usually do.
Lojain's Journey on "Dubai Bling," Netflix's Reality TV Show
Lojain Omrans's appearance on the Netflix series "Dubai Bling" has been absolutely incredible. As one of Saudi Arabia's figures, her entrance into the television world was highly awaited, and she lived up to expectations. She presented herself authentically in the show, showcasing her personality and trendy fashion sense. By playing a character, viewers saw Lojain Omran beyond her social media presence.
What truly sets Lojain apart is her ability to connect with people on a level. Both on-screen and off-screen, her charismatic presence has attracted a following of fans who are fascinated by her lifestyle and motivated by her journey toward success. She represents a generation of influencers who go beyond platforms and become household names.
In "Dubai Bling " Lojain Omran's influence went beyond entertainment. Her presence symbolized empowerment for women in Saudi Arabia and throughout the world. Through her accomplishments and fearless pursuit of dreams, she communicates that determination and passion can make anything possible.
As the show gained recognition, so did Lojain's influence, turning her into a role model for aspiring influencers and women looking to break barriers and defy stereotypes.
She influences the lives of individuals extending beyond the screen. Through her inspiring presence, she is shaping a perspective for women from Saudi Arabia in the media domain.
What is Dubai Bling's Lojain Omran's Net Worth?
Lojain Omran boasts an impressive following of over 10 million Instagram followers. With such a substantial audience, a single sponsored post has the potential to earn her nearly $100,000. Consequently, her yearly earnings from social media endorsements could surpass the $1 million* mark. When combined with her income from participating in reality shows, her estimated net worth stands at approximately $6 million*.
Lojain's Social Media Influence
It is also interesting to note how much sway she holds over the younger generation.
Despite being in her forties, the age generally considered to be out of touch with younger people, her following is primarily composed of millennials and kids even more youthful. 
What truly stands out and must be given proper credit is her brilliance. It is no joke to garner such a large following on social media.
She did it by appealing to the young and old masses, combining modern-day fashion with the modesty expected of her.
Working both for charity, managing her TV career, and life as a Saudi influencer. Winning awards for both fashion and goodwill shows her mastery of the craft. 
It's easy to say that her fame was just a stroke of luck or given to her, but it is evident that she is wholly self-made for anyone looking closely.
From banking to working in TV for years before her big break, it is clear that all this was created from scratch. It is no wonder why she is admired and regarded as the "darling of the nation."
Lojain Omran is one of the most inspiring and influential people to admire. More so than that, she is a lesson in following your dreams, hard work, and perseverance.
We learn from her that while it is possible to make your dreams come true, you need to take charge of your life, make decisions that you think are good, and be patient and put in consistent effort.
Eventually, it does pay off, but you need to sow the seeds first. 
You can find Lojain Omran on Instagram, Twitter and YouTube.