Venture into a world of Makkah Malls, shops, and markets. Follow the below leads that take you straight to the best mall experience in Makkah. The most sensational shopping malls and buzzing market streets in Makkah.
Makkah Mall Great For Kids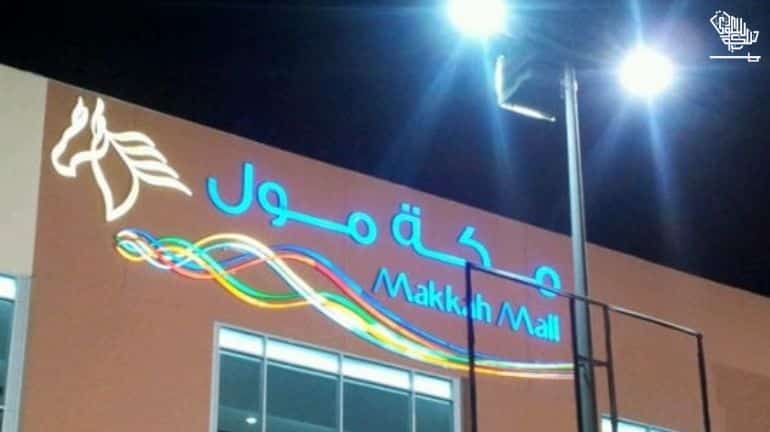 The Makkah Mall in Aziziyah, located on King Abdullah Road, is a family favorite. The shopping behemoth carries over 140 brands. It has separate entertainment areas, including Billy Beez, an amusement park for children.
Shoppers and visitors love the varied international food options available at the food court and the restaurants and cafés amongst the shops.
The Mall is at a 15-minute walk from the Grand Mosque. It provides easy and ample good parking for vehicles. The Mall also has a branch of Hyper Panda supermarket.
Al Diyafa Mall; The Trendy Mall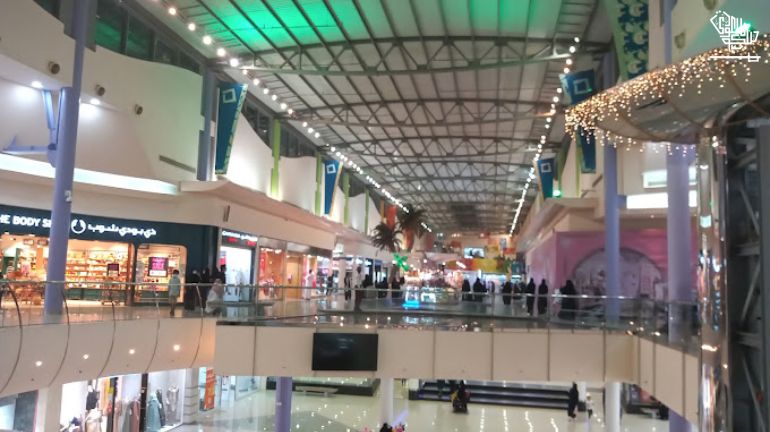 Al Diyafa, which means "hospitality," is among the trendiest malls in Makkah. The Al Zaher district Mall is a striking modern building on Al Hajoun Street.
The Mall's excellent facilities are particularly attractive to women and families. Families particularly enjoy the several restaurants and children's play areas.
Famous international fashion and cosmetics brands are a unique attraction for ladies.
Abraj Al Bait Mall: Huge And With Everything You Will Ever Need
The colossal Abraj Al Bait Mall has 4,000 stores and parking spaces for 1,000 cars across five levels.
Makkah's most iconic commercial complex stands directly opposite the King Abdulaziz Gate, just a few steps from the Grand Mosque. It is a part of the King Abdulaziz Endowment Project.
Ladies love the experience of comparing local and international clothing brands under one roof. Additionally, they explore perfume stores along with collections of handbags, clutches, and accessories.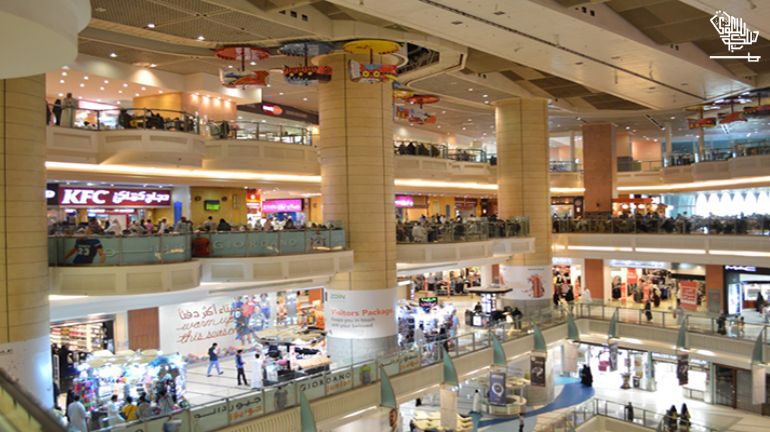 The Mall has multiple gift shops selling every conceivable gift item under the sky.
How does Abraj Al Bait Mall Makkah cater to all that hunger after miles and miles of shopping? The Mall's 4th and 5th floors are dedicated to international food courts. The multiple cafés and restaurants come with a capacity to seat over 5,500 people at a time.
Enjoy anything you fancy, from fine dining to fast food to fine dining. As a bonus, the Mall's refined Makkah Raffles Café offers a balcony view that overlooks the Grand Mosque.
Hijaz Mall: The Mall on the highway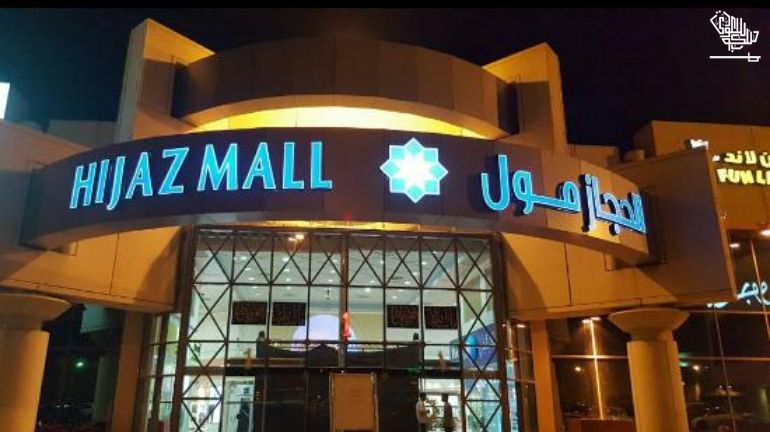 The Hijaz Mall is located on the Makkah-Jeddah highway. One of Makkah oldest shopping centers, the Mall is a convenient spot to shop on your way into or out of the city.
The Mall is especially famous for its gold shops, clothing, and textiles and is especially known for its women's evening dress section.
Additionally, the Al Hijaz Mall has a branch of the famous Jarir Bookstore. The Mall also has a children's entertainment area on the first floor.
Traditional Markets and Shopping Hotspots in Al Aziziyah
The Aziziyah district, famous for its markets, is a 10-minute walk from the Grand Mosque.
Al Aziziyah Central Market
It is packed with textiles, clothes, shoes, bags, household appliances, and cosmetics, is a popular place to shop after Hajj in Makkah. It is an excellent place for gold and jewelry.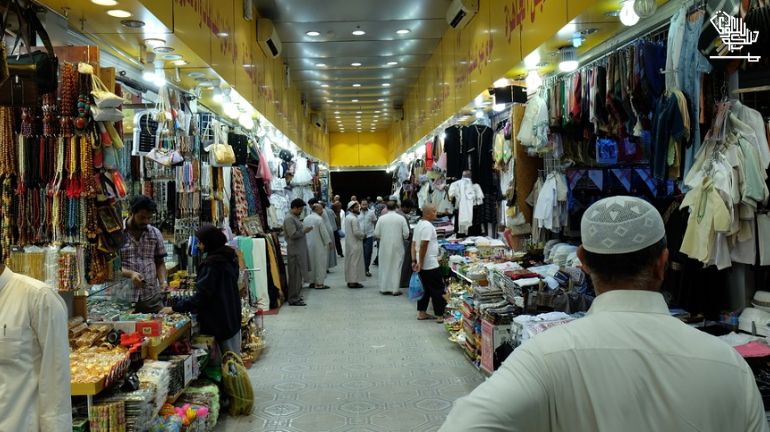 Al Majaz Market
It is located next to Al Aziziyah Central Market, also carries textiles, international brands, and jewelry shops. The market also has a ground-floor play area for children. Shopping does not end here at Al Aziziyah.
A few minutes stroll will take you to many other malls, like the International Family Complex, Al Salam Shopping Center, Aryam International Mall, and many more.
Other Markets In Makkah
Visit Al Siteen Street Market at the western entrance to Makkah for traditional gifts and souvenirs.
Al Otaybi Market is the place for low-priced, high-quality goods. Located 3 km from the Grand Mosque, the market has over 2,000 shops spread over several streets. You will find everything from gold to souvenirs and abayas.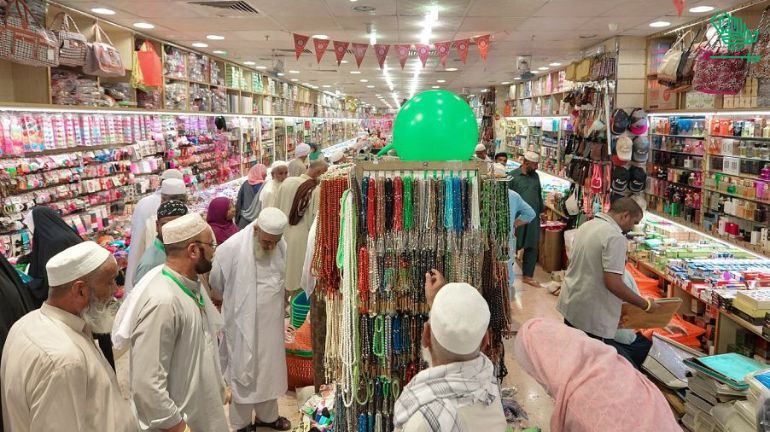 Al Otaybi Market is a Ramadan and Hajj shopping hotspot and is extremely busy during these periods.