Hajj and Umrah are among the most significant gatherings in the Muslim World. Hajj in Islam is compulsory for all able-bodied and affording individuals.
Umrah may not be mandatory, but all Muslims around the globe dream of performing Hajj or Umrah at least once in their lifetime.
However, not everyone is healthy enough to perform these rituals without a hitch. Every year millions of sick Muslims with various health conditions also visit the holy site of Makkah and Medina to full fill the obligation of Hajj or Umrah.
Recommended: Top 5 Hospitals in Jeddah
The Kingdom of Saudi Arabia takes its pilgrims' well-being and health very seriously. It provides all possible health facilities for its hajj and umrah pilgrims to fulfill their obligation with ease and comfort.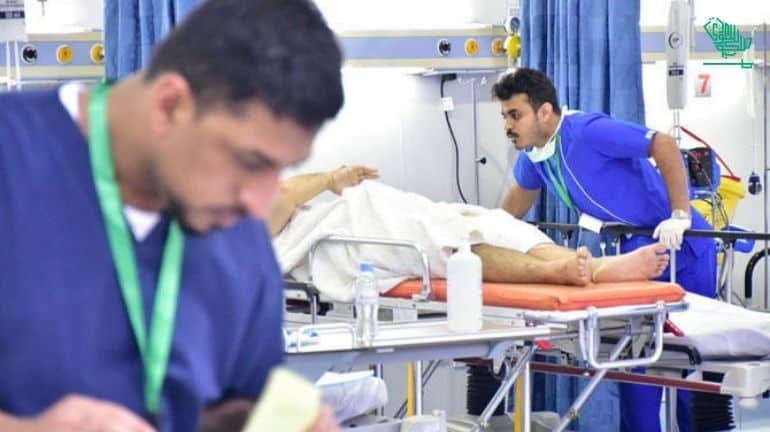 Chronic Kidney Disease or CKD is one of the most prevalent health conditions around the globe. May pilgrims who visit Saudi Arabia for Hajj or Umrah suffer from CKD and require regular Hemodialysis to function normally.
Free of cost Hemodialysis facilities are provided by the Saudi Government for pilgrims carrying out Hajj or Umrah. However, the information about accessing these facilities is not readily available.
This article will delve into how Hajj and Umrah pilgrims can access the free hemodialysis facility provided by the Saudi government and not worry about their health deteriorating while performing their sacred pilgrimage.
Before leaving for Hajj or Umrah
Before leaving for a pilgrimage, you must inform your physician beforehand so they can deem you fit for travel. If you are on Dialysis, don't forget to bring all your medical reports from your home country.
Apart from these reports, you also need to have test reports for Hepatitis B and C and HIV to get any serological treatment.
You should also have a letter from your physician stating your health condition, so it is easier for the physicians in Saudi Arabia to continue your treatment.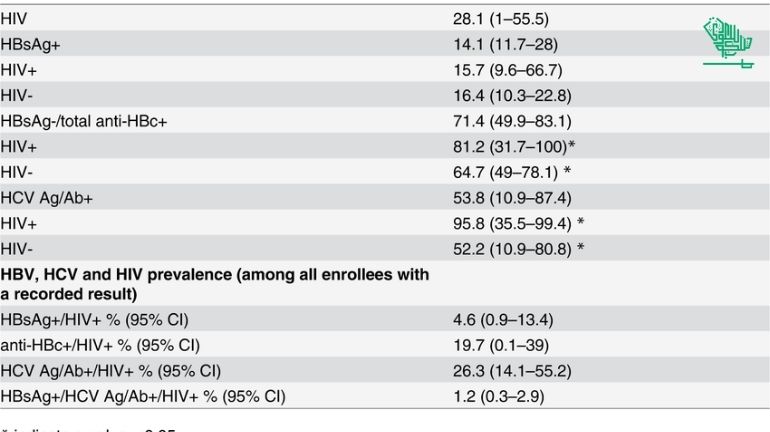 Treatment in Makkah
Hemodialysis in Makkah is available at King Abdul Aziz Hospital, locally known as "Zahir Hospital" or "Mustashfa Malik Abdul Aziz."
It is located in the Zahir Area of Makkah and is about a 15 to 20 min taxi ride from Al Ajyad.
The dialysis unit at King Abdul Aziz hospital is not open on Fridays. We advise you to get your dialysis appointment accordingly.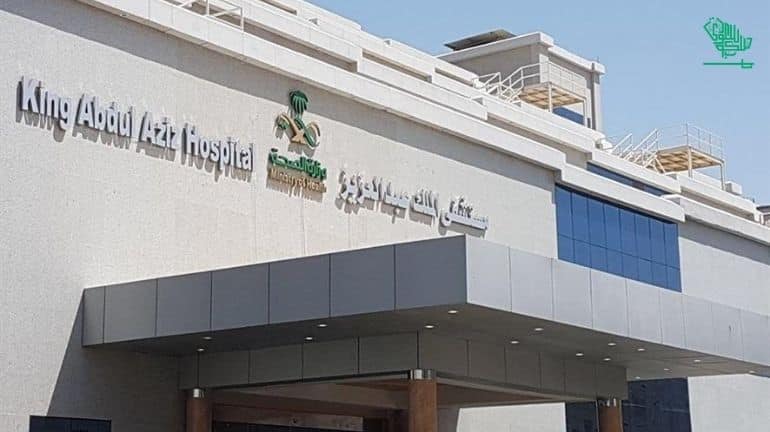 On the day you visit the hospital, Dialysis may not be available in busy periods of the year (i.e. Hajj / Ramadan), so you should call the hospital ahead of time and submit your paperwork.
Recommended: Healthcare for Women in Saudi Arabia
Admission Process in Makkah
The main reception is located in the Emergency Dept. of the hospital. Your medical reports and visa are reviewed at the reception. After reviewing your documents, the staff will issue you a slip and return your documents. The documents you need to have along include:


Medical reports from your dialysis center.
Letter from your doctor stating your condition.
Original passport
Copies of your Hajj or Umrah Visas
Hepatitis B and C and HIV report


Reception 2 (Dialysis Centre) – On this reception, the staff requires you to submit the slip supplied by Reception 1 and all your medical reports.

After registering you for Dialysis, the team will issue you a new slip and return your documents. You need to wait once you receive the slip; males will stay outside and females at their separate allocated rooms.

You need to go to the weighing room to check your vitals before heading toward the waiting area. The staff here will take your weight, temp, BP, etc., to avoid complications during the Dialysis.
Treatment in Medina
Dialysis for Hajj and Umrah pilgrims in Medina is available at King Fahd Hospital, locally known as "Mustashfa Malik Fahd."
The hospital is located at a distance of approximately 20-25 mins from The Prophet's (PBUH) Mosque.
Pilgrim can get Dialysis from this hospital through the A&E Department of the hospital.
Admission Process
Reception – Here, you inform the staff about your purpose of visit, i.e., "Hajji Dialysis." Show the staff your Hajj/Umrah Visa and get a pre-filled form.

You will hand this form to the staff inside the second room and wait for your turn. Once you get called, inform the doctor that you are here on Hajj/Umrah and require Dialysis. The doctor will ask you for some of your medical details, fill in your form, and return it to you.

You will hand in the filled form in the next room and wait. The staff will take your blood samples and refer you to the emergency ward to wait for your test results and bed availability.

As soon as a bed is free for Dialysis, the staff brings you in for your treatment. Once a dialysis unit becomes free, the staff will take you for Dialysis. Males and females are segregated in the treatment area; however, companions (Male/Female) are allowed.
There is also a very helpful group of people in Makkah who can arrange Dialysis. The members of this group do so voluntarily. You can contact this group via Facebook (Makkah Dialysis).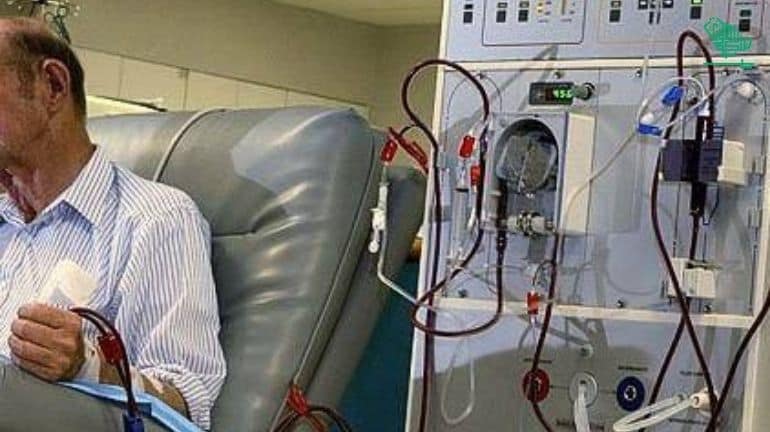 They will require the details of your stay in Makkah, your dialysis dates, and all the medical reports and visa copies for them to arrange your Dialysis.
Recommended: How can non-nationals access healthcare in Saudi Arabia?
Important Points to Keep in Mind
After preparing the patient for Dialysis, nurses/doctors can ask for the patient's medical reports.

We advise you to bring along a female companion in case of a female patient since not all waiting areas/dialysis areas allow males to enter.

Most of the staff and doctors here speak English, some better than others, but having an Arabic speaker with you is highly advantageous. However, the staff is amiable and cooperative even if you don't speak Arabic.

If required, you should make your next appointment for Dialysis before leaving the hospital.

All the facilities are air-conditioned, so you should bring a blanket if you tend to get cold quickly.