There is generally blasphemy in the video game industry when it comes to calling any individual game "the best of all time."
After all, everyone has different preferences and opinions regarding video games.
However, we have chosen ten of the best video games from the thousands released and loved by players.
List Of Top Ten Video Games Of All Time
Super Mario
User score: 7.5
Developer: Nintendo
Genre(s): Action, Platformer, 2D
Storyline
Super Mario Bros stars two Italian brothers called Mario and Luigi who just found themselves in the Kingdom of Mushroom, which Princess Toadstool ruled.
One day evil King Bowser Koopa emerged with his army and kidnapped the Princess with her Mushroom people in his seven castles. So Mario has to rescue the Princess and the kingdom.
Super Mario Bros is a race against time in which you have to defeat enemies and destroy your opponents to be the last standing Mario.
The video game completes with the defeat of the true Bowser and the rescue of Princess Toadstool. It is the most popular video game of all time. It has sold over 40 million copies.
Minecraft
User score: 8.1
Developer: Mojang AB
Genre(s): Action-Adventure, Adventure, 3D, Sandbox, First-Person, Fantasy.
Storyline
Minecraft is an open-ended exploration video game in which the primary goal for the player is to survive.
Players can travel, craft, and explore the vast randomly generated worlds of Minecraft.
To survive, they have to collect various resources to craft different items. There are zombies and skeletons at night, making nighttime dangerous.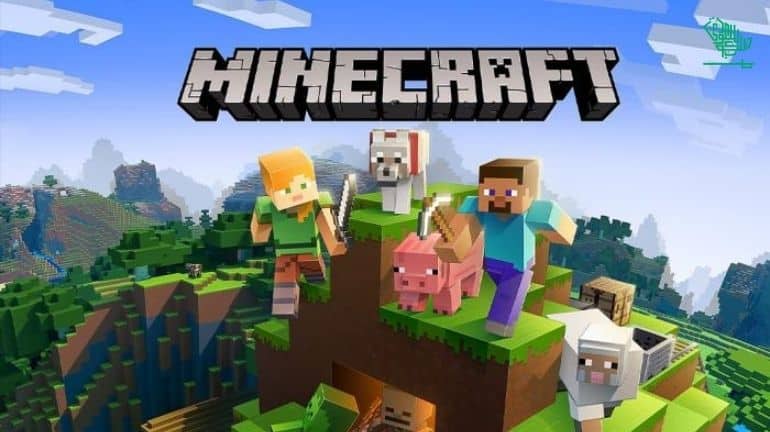 Players have to build a secure fortress to protect themselves from those nighttime zombies and other enemies like the Enderman and Creeper.
The most successful aspect of Minecraft is that it encourages players' imaginations since there is no plot. It relies entirely on players' imagination and creativity.
Minecraft is inarguable and known as one of the best video games if we talk about non-violent and educational video games.
It teaches kids teamwork, project management, and creativity. The video game has sold 238 million copies and has a huge following of dedicated players.
Recommended: Top 10 Footballers Of All Time
Red Dead Redemption 2
User Score: 8.6
Developer: Rockstar Games
Genre(s): Action, Adventure, Open World Game
An action-adventure video game, the "Red Dead Redemption 2" was developed by Rockstar Games. It's the third video game in the series of red dead and a prequel to 2010's red dead redemption.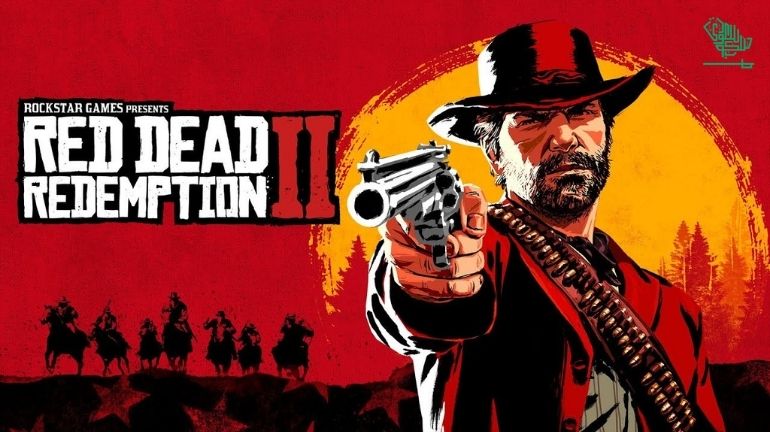 Storyline
The video game takes place in 1899 in a fictional recreation of the American Old West.
The story rotates around the life of Arthur Morgan and his position in the notorious Van der Linde gang.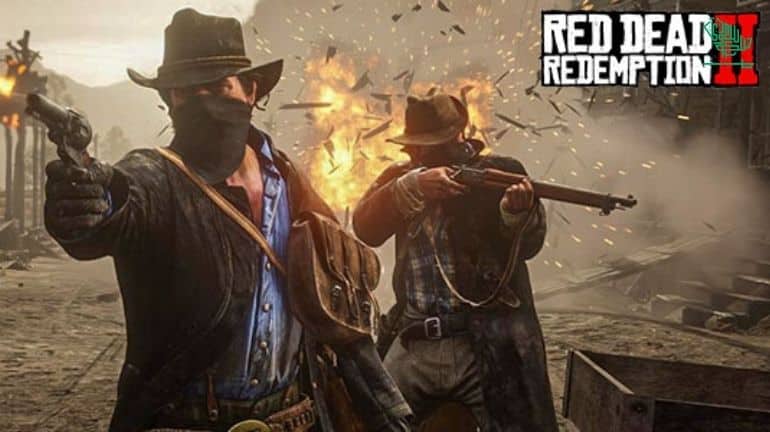 When a robbery in the town of Blackwater goes awry, Arthur Morgan and the Van der Linde gang have to flee. With agents and the bounty hunters in the nation searching for them.
To survive, the gang must rob, steal, and fight their way across the rugged heartland of America.
There are so many stories in RDR2's world that telling them the same way twice would be impossible, making it one of the best video games up to date.
Red Dead Redemption 2 received "universal praise" from critics. The video game is one of the highest-rated Metacritic video games alongside.
Grand Theft Auto IV
User Score: 7.9
Developer: Rockstar North
Genre(s): Action-Adventure, Open World
After 2004's Grand Theft Auto: San Andreas is the sixth video game in the Grand Theft Auto series and the eleventh overall.
The game takes place in fictional Liberty City, a single-player video game based in New York City.
The video game tells the story of Eastern European war veteran Niko Bellic, under pressure from high-profile criminals to escape his past.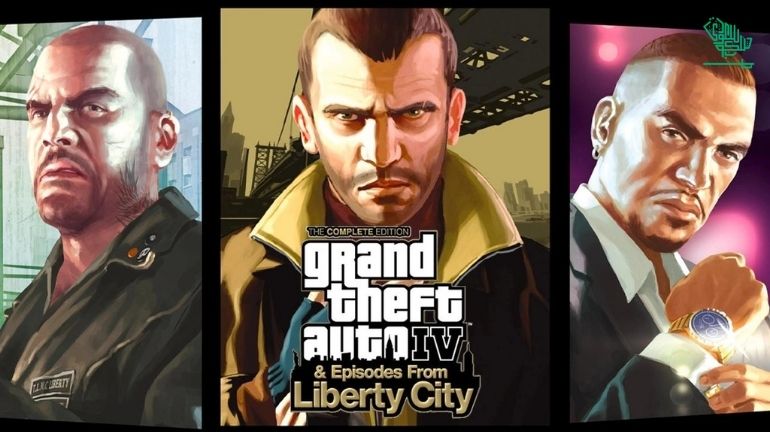 Its open-world design allows players to explore Liberty City freely.
Liberty city is divided into three main islands neighboring the state of Alderney, based in New Jersey.
Storyline
Nikola Bellic, a native of Southeast Europe, migrated to the United States to forget the memories of the war in his country when he was a soldier.
He comes to Liberty City to visit his cousin and live the American Dream his cousin told him so much about.
However, instead of living like bosses, both are thrown into a dark underworld where they are forced to work for the mob.
Niko can go to any extent for what he wants. At the same time, he is searching for the man who betrayed him back in the war.
So the dangerous journey is also a revenge mission where Niko does everything to avenge the man who killed his friends.
The video game was released in April 2008. It can be played on PlayStation 3, Xbox, and PC.
Something indelibly 'Rockstar' about GTA is impossible to replicate. Part of it is the zany sense of humor and fast-but-loose playing style.
Another aspect is the sheer variety of missions on offer and the eclectic radio soundtrack.
Recommended: Top 10 Greatest Hollywood Movies of All Time
Tony Hawk's Pro Skater 2
User Score: 7.4
Developer: Neversoft
Gener: Sports, Alternative, Skateboarding
Tony Hawk's Pro Skater 2 is a third-person view video game with a fixed camera that places the player in the role of a fictional skater.
To receive rewards, players must complete various tricks and objectives, which can be used to unlock other levels, increase the player character's stats, and obtain better equipment.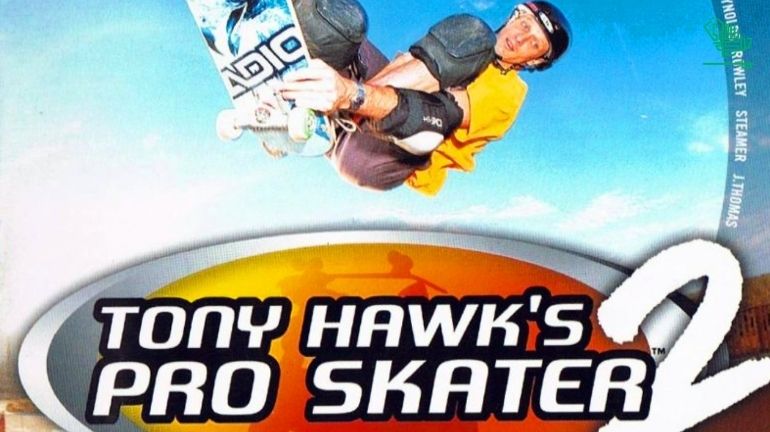 There is no constraint on how the player moves through the levels, so they can complete the objectives in any order they choose.
One of the reasons the video game holds up so well today, 20 years after its initial release, is its superior level design.
While the video game might lack some particular mechanical gameplay, it has a classic arcade feel that makes it incredibly appealing.
Uncharted 2
User Score: 8.8
Developer: Naughty Dog
Gener: Action Adventure
The Uncharted 2 is a 3rd person shooter mixed with an epic treasure hunting journey that is second to none.
Storyline
The story in this video game takes place two years after Drake's Fortune.
The story among thieves follows Nathan Drake and Chloe Frazer as they race against Serbian war criminal Zoran Lazarevic and his army of mercenaries to locate the entrance to the lost city of Shambhala and obtain the fabled Cintamani Stone.
The reason why it's one of the best video games out there is It's fast, it's cinematic, it's unbelievably thrilling; and it delivers the sort of unbridled spectacle that this entire series has since then built its whole identity around.
Half-life 2
User Score: 9.2
Developer: Valve Software
Genre: Action, Shooter, Shooter, First-Person, Sci-Fi, Sci-Fi, Arcade
Storyline
Half-Life 2 is a video game about the alien force known as the Combine, who have taken over Earth in part of their hopes of intergalactic domination.
Former Black Mesa Scientist Gordon Freeman is forcibly thrust into the now alien invaded planet to secure the survival of the human race.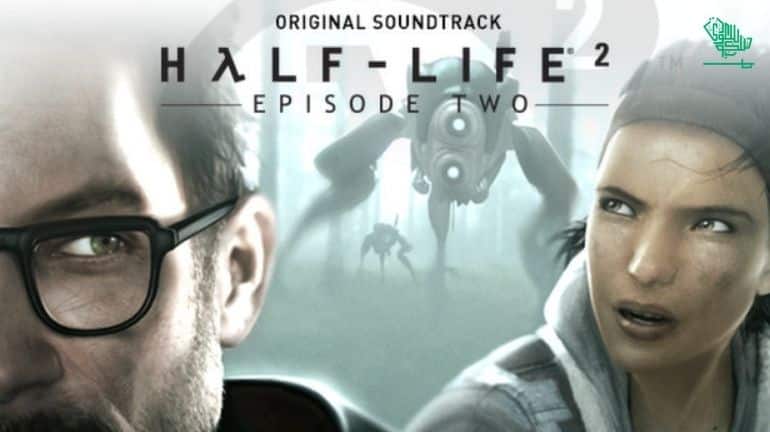 With the help of allies such as Alyx Vance and former Black Mesa scientists, it is up to Dr. Freeman to stop the aliens and save the world.
Half-Life 2 can still execute its concepts, conceits, and mechanics more powerfully, effectively, and deftly than its predecessors despite ten years of imitators. That is why it is the best, and I continue to play it.
Recommended: Top 10 English Songs That Still Live On
Halo
User Score: 8.6
Developer: Bungie
Genre: First-Person Shooter
Storyline
A human spaceship is under attack by the alien forces known as Covenant which is the only hope for humanity, as it has no chance of surviving.
The Master Chief makes sure the Covenant does not get a hold of the ship's AI, which will lead them towards Earth.
It turns out that the ship's survivors are stuck on Halo, a weird ring-shaped alien world where everything is against them.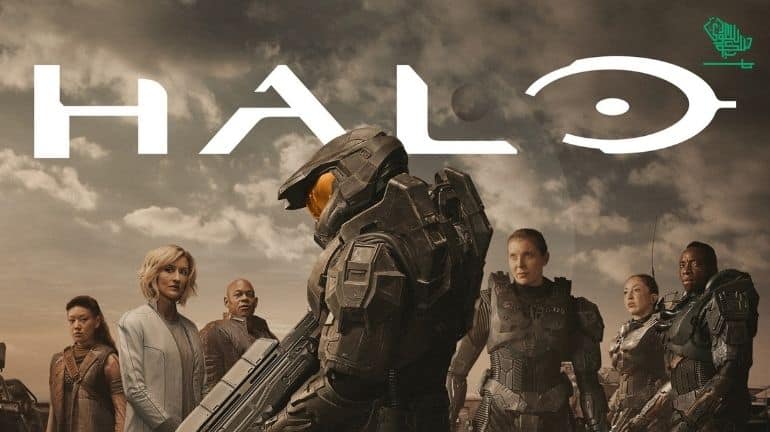 It becomes a tough battle as the brave crew, led by the Master Chief and the AI Cortana, tries to survive the Covenant's assault.
Halo was such a hit because The video game defined an entire generation of players for excellent reason.
Halo: the video game at the time was the rare first-person shooter that put just as much emphasis on its universe; and narrative as it did its competitive multiplayer, giving both types of players something to live on.
Perfect Dark
User Score: 8.8
Developer: Rare Ltd.
Gener: Action, Shooter, First-Person, Sci-Fi
In PERFECT DARK, you play the character of Joanna Dark, a secret agent working for the privileged Carrington Institute.
Your mission is to rescue an abducted scientist and uncover the secrets of the dataDyne Corporation.
You will have to face alien conspiracies and government cover-ups with people trying to kill you at every point in the video game.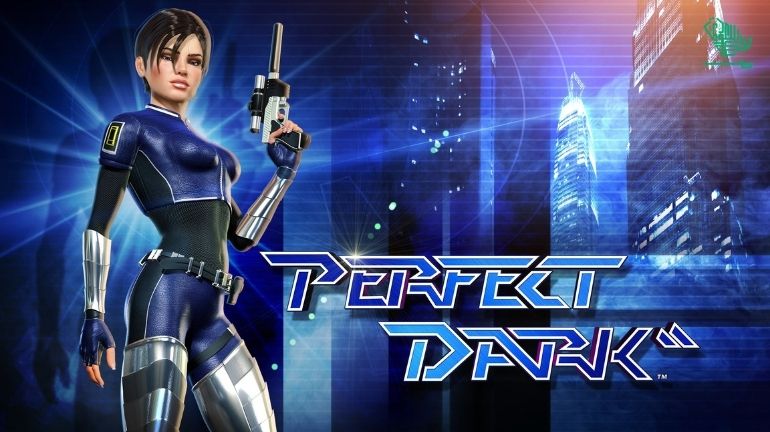 PERFECT DARK contains an incredible Multiplayer mode with support for up to four human players and 12 simulants.
The video game was best during its time because the player could disarm the enemy and can double function as melee weapons.
Its detailed and creative open-ended levels, substantial and valuable headquarters in between missions, co-op story mode; and phenomenal customization options for multiplayer make clear that Perfect Dark is one of the greatest first-person shooters ever made.
GoldenEye 007
User Score: 9.0
Developer: Rare Ltd
Genre: Action, Shooter, First-Person, Modern
Storyline
The video game is about James Bond, agent 007 of M16 adaption of the 1995 film.
The plot involves Bond tracking down a helicopter stolen by the Janus syndicate, led by his ex-friend and partner agent-turned-terrorist Alec Trevelyan.
To prevent the launch of a robust satellite, Bond must track down Trevelyan. You can play the video game's console version, which paved the way for first-person shooters.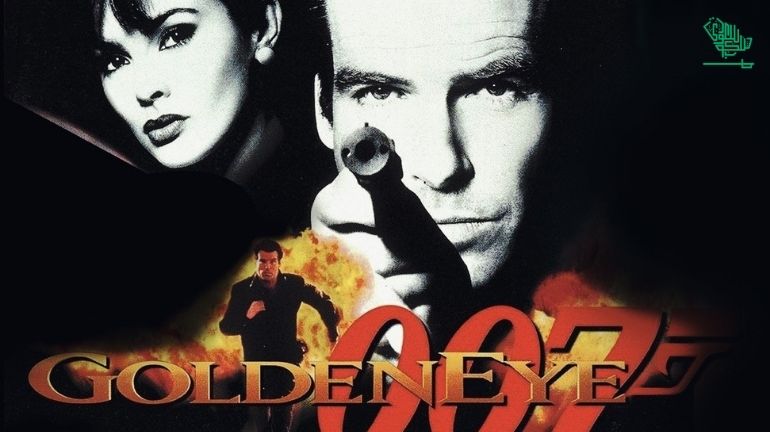 After winning the video game, the player can win cheats using new weapons and eventually play two bonus levels.
Besides a single-player mode, there is also multiplayer in which up to four players can assume characters and fight in a scenario.
Goldeneye 007 was such a hit at that time because of their selectable multiplayer modes, except deathmatch.
These modes were unique at that time, and it was fascinating to see a multiplayer mode crafted after a movie.