Many people around the globe think of Saudi Arabia as only the site of Holy places of Islam or a desert-like country with not much to do, but this could not be further from the truth.
Although not frequented by tourists, Saudi Arabia has many gems to offer for the world to explore and appreciate. Among these gems of the Arab country are the cities of Al-Namas and Tanomah.
Al Namas
Al-Namas is located between Al-Baha and Abha in the Asir region of Saudi Arabia. Al-Namas is a famous hill station in the Sarawat Mountains. The locals also call Al Namas the "city of fog."
Recommended: Al Khobar and Things to do in The Eastern Province
Al Namas is 2,500 meters above sea level and offers its visitors mesmerizing views of the greenery, mountains, and coastal plains of Tihama.
The city is famous for being the most scenic rest area of the Asir region. Al Namas's great weather offers a much-needed respite to its visitors in the sweltering summer heat of KSA.
Places to Visit in Al- Namas
The city of Al-Namas has culture, history, and many must-visit places, including historic and breathtakingly natural places. We will list a few must-see places in the city for you to check out.
Recommended: Masmak Fortress – A jewel of Saudi Arabia's landmarks
Al Namas Castle/Al Meger Tourist Village
This beautiful place is a heritage museum with about 1,500 archaeological exhibits showing the nature of Al-Namas inhabitants.
The site took about 35 years to build, and from its highest point, you can enjoy gorgeous views up to the red sea.
The entry ticket for the place is about 20 SR/ person and is open for tourists from 7 am to 7 pm.
Sadreed Mosque
Sadreed mosque is located just north of Al-Namas in the Asir region of Saudi Arabia. It is one of the oldest historical mosques.
Recommended: The Importance of Salah in Islam
This mosque is situated in the center of an ancient village and was built using old rocks and mud in the year 787. However, the mosque has been newly renovated and is ready for visitors.
King Fahad Dam
This is the biggest dam in the Kingdom of Saudia Arabia and is a majestic sight. The dam is located only 175 km from Al Namas and is a must-visit place if you visit the region.
You can also stop at the historically rich town of Bisha while you are there.
Jabal Mareer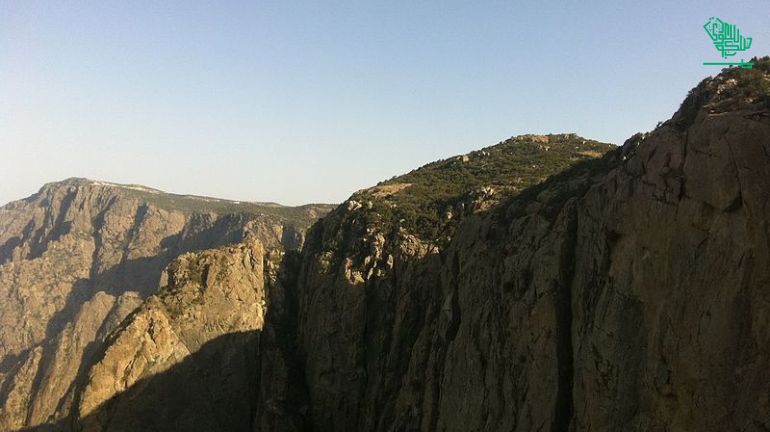 The highest peak of the so-called 'Bitter mountains,' Jabal Mareer, is located about 15 km north of Al Namas in the village of Al Qahtan.
The top of the difficult ascent of this peak is worth it with views of the Red Sea to the west and, on a clear day, the oases of Bisha to the east.
Recommended: The Best Things To Do With Kids in Saudi Arabia
The Jabal Mareer is declared a National park with an animal population of Arabian leopards, hyenas, Nubian ibex, wolves, and a pristine juniper forest.
Parks in Al Namas
Al Namas has no shortage of beautiful public parks, such as Clouds Park, King Abdulla Park, Nasser Mountain Park, Mareer Mountain Park, and Prince Sultan Bin Salman Park.
These parks are family-friendly and offer gorgeous scenery for visitors to feast their eyes on.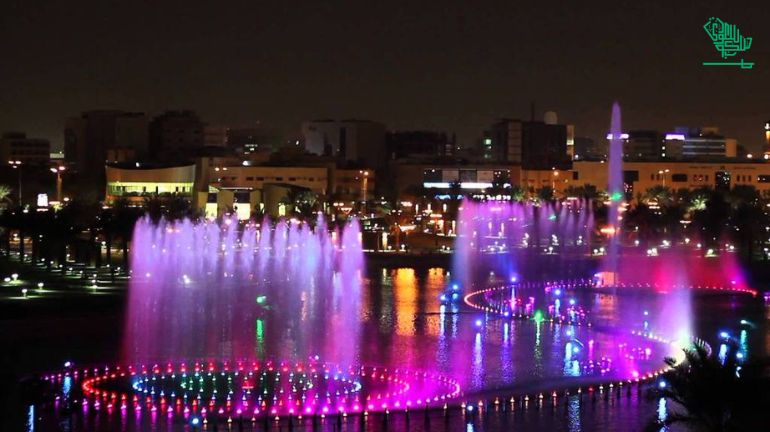 Tanomah
Another beautiful resort city in southwest Saudi Arabia, Tanomah, is nature's paradise. Heaven for campers looking to spend peaceful nights in nature, this beautiful city in the Sarwat mountains is a gift.
This serene hill station is known in the kingdom for its mild to cold weather most months. Tanomah is home to natural forests, green mountain slopes, juniper trees, ancient structures, waterfalls, and much more.
Recommended: Asir Mountains-Gods gift to a dessert
Must-visit places in Tanomah
This small city is home to distinct stone houses and minarets and has a cascading waterfall right in the middle.
A plethora of dining options and craggy reddish peaks make it the perfect spot for avid climbers in the kingdom.
Tanomah Waterfall
This artificial waterfall is in a park in the middle of the city. It is the perfect place for peaceful evenings with family.
The park is well organized and clean. It also has parking and free entry. It's a must-stop if you are traveling between Al Namas and Abha. However, know that the waterfall is turned on at 5 pm.
Al Sharaf Mountain
A mountain park on the western slopes of Tanomah Al Sharaf is a historical climbing destination in Saudi Arabia. The area features about 42 unique lines and 11 extensions up to 8b.
A ten-minute drive from the center of Tanomah, this place offers easy access, camping, favorable year-round temperatures, and amiable locals.
Dar Dahdooh
This beautiful symbol of cultural heritage in Tanomah offers a glimpse of the kingdom's culture. You can sit and enjoy the place with a cup of Qahwa and have a great conversation with 'Uncle Dahdooh.'
Souq Al Habasha
A little further from the cities of Al Namas and Tanomah, A historic market in Al Bareq province in the region of Assir is the historical site of Souq Al Habasha, considered a landmark from the era of Prophet Mohammad (PUBH).
Recommended: A Guide to the Mountains Surrounding Makkah
The place is known to be where Mohammad (PBUH) managed the trading business of his first wife, Khadijah (RA), before revelation.
The site still contains some monuments from the era of prehistoric Islam and the remnants of it being a significant commercial station of its time.
Concludingly, if you plan a little getaway in KSA, don't forget to put the beautiful cities of Al Namas and Tanomah on your itinerary.