The Internet has taken the world by a hurricane. It is the most commonly used sentence in the writer's world. It's legitimately true. How so?
A while ago, COVID hit us when things were being balanced out, functioning online and in the market ways.
Recommended: Types of Visas In Saudi Arabia
The pandemic took us by surprise and literally moved significant businesses and customers toward E-commerce.
The Initiative By Saudi Arabia For GCC Residents
Just like that, Saudi Arabia came up with another initiative. The Saudi tourist Visas can also be applied online for GCC residents. The abbreviation for GCC is Gulf Cooperation Council.
Recommended: Differentiating Between A Original And Fake Saudi Visa
This came into effect on 1st September 2022 for all GCC residents and expatriates. One essential head-up before we move on with the article: Visa holders can perform Umrah outside of Hajj season. 
Countries That Come Under GCC
There are almost six member states that are listed. They are as follows;
Kuwait
Oman
Saudi Arabia
United Arab Emirates
Bahrain
Qatar
Recommended: Visit Visa Cannot Convert To Iqama
This article will walk you through all the relevant information like fees, validity, conditions, and how to apply online for Saudi tourist visas for GCC residents. Let's get started!
We're going to discuss
Requirements for the Visa application
Profession-wise eligibility criteria
Tourist Visa fees
Validity of Visa
Application of Visa for family members
Steps to apply for the tourist Visa
Status check of Saudi E-Visa for GCC residents
Recommended: The Saudi Host Visa
Requirements for the Visa application
GCC residents need to meet the following requirements to get their online Saudi e-Visa or be eligible;
Your GCC residency profession must be listed on the portal as an eligible occupation.
You must carry a passport with a validity of 6 months remaining. 
Lastly, A valid residency visa of three-month to the least, issued from one of the GCC countries.
Profession-wise eligibility criteria
There are no hardcore limitations by listing out only major occupations. Saudi online Visa serves GCC residents in all professions except labor, nursing, and driving. 
Recommended: Your Guide to Obtaining a Work Visa for Saudi Arabia
Tourist Visa fees
The visa tourist fee is SAR300, plus a fee for health insurance. The fee for visa application is non-refundable.
Validity of Visa
Recommended: Six Passport Requirements That Saudi Travelers Must Check Before Traveling
Validity period
For single-entry visas, the validity period is up to three months. While for the multiple entry visas, it's one year.
Length of Stay
Now, talking about the length of the stay. The length of stay period for single entries is up to 30 days. While for the multiple entries, it's 90 days.
Application of Visa for family members
You need to apply for your Visa first. Once you do, you can apply for your immediate family, too. However, they can visit the country along with you.
Steps to apply for the tourist Visa
Documentations and online forms could be frustrating and draining if you cannot figure out how to do them, which is why we tend to brief the procedure for you for a hassle-free experience!
Let's follow through;
Step #1: You need an account
Visit the MOFA portal and sign up!
All you have to do is provide your email address and generate a password for your account. Finally, hit the register button once you're done!
Step #2: Time to create a New Visa Application 
Log in to the MOFA portal by entering the generated password and email ID we discussed in the last step.
You may see the "Add a New Application" tab; hit it to create a new VISA application.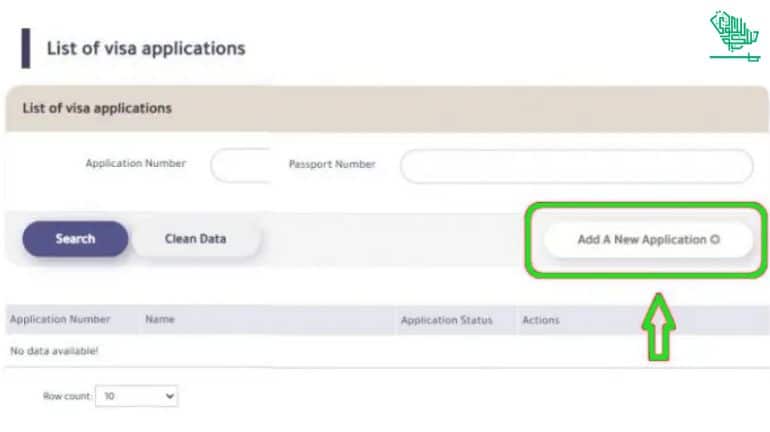 Step #3: Let's start filling out the Visa Application
"Tourism Visa" is the Visa type you'll select.
Then choose transport mode. Your options will be Land, Air, Sea, or open.
Now select the Saudi mission.
Next up is your personal information. That involves your full name & nationality.
Also, add your residency visa number, issue country, and mention the expiry date.
There is a drop-down menu to choose your occupation from.
Recommended: Digital Iqama: All You Need To Know
Step #4: Involves document uploading
The documents that are needed to be uploaded are as follows:
Passport size photo
Passport copy
Residency Visa copy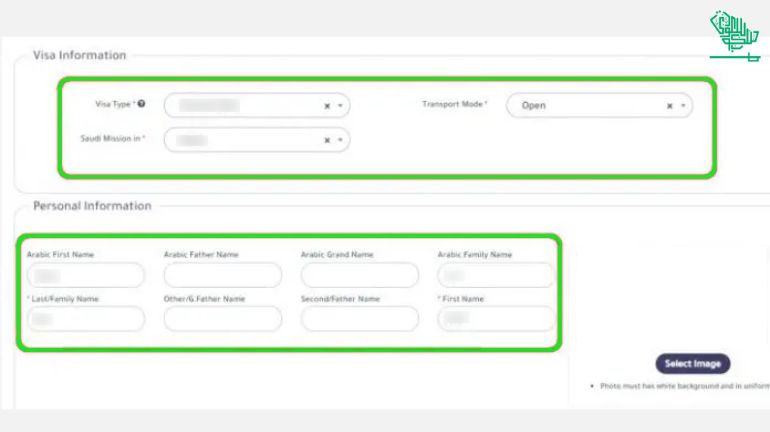 Step #5: Fill out the Passport details further
You have to be more patient because we're taking steps towards the end. All you need to check in more details are;
Passport number
Mention the country of issue
Expiry date
Passport Type
Issue Date
Your birth date
Place of birth
Marital status
Gender
Address in Saudi Arabia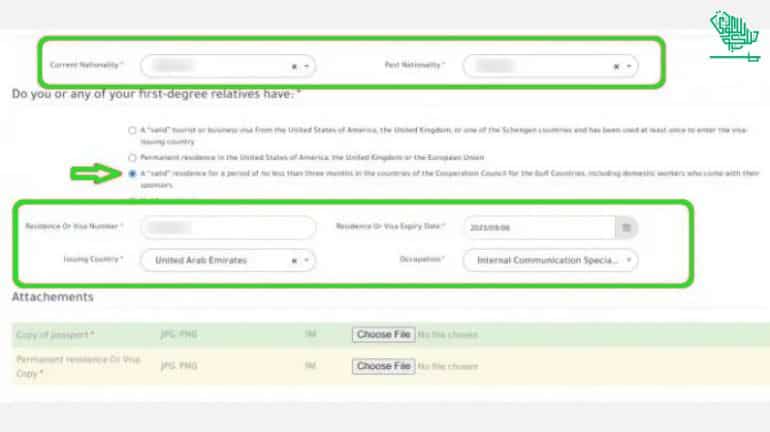 Step #6: Input Travel Date
Input your expected travel date
Now, choose the port of entry: Madinah, Jeddah, Riyadh, Dammam, or Dahran.
Recommended: What To Do If Your Saudi Iqama Gets Lost
Step #7: Now choose Visa Type
Kindly choose tourist visa types from the two options.
Single Entry Visa
Multiple Entry Visas
You may see an image code. Enter & select Save. 
All your data will be displayed—moreover, an option to fill in your contact number & email address.
Step #8: Choose a Health Insurance Plan
Saudi Health Insurance companies have different plans that are suitable for everyone. Pick yours from the list, and let's proceed.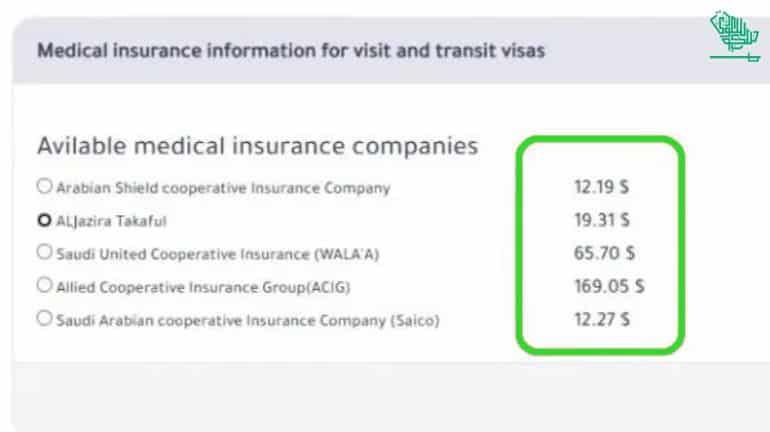 Step #9: Finally, Pay for your Saudi E-Visa
We have finally come to an end and final step of the application. Pay with your debit or credit card to apply for the Saudi E-Visa.
Once the application is approved, you'll be emailed your E-Visa. It might take a few hours, but we hope it'll be worth the wait for you.
Status check of Saudi E-Visa for GCC residents
MOFA website helps you check your E-Visa status after completing your visa application.
Here are some easy steps to follow;
Visit the link that takes you to the MOFA site
The inquiry type to select is "Visa Application."
Quickly enter your Passport and Application number.
Just hit the Search button now!
Recommended: Different Types Of Iqama In Saudi Arabia
The Next page will open with the status of your tourist Visa.
Conclusion:
From the discussion, Travelling to Saudi Arabia has become more accessible and convenient than ever. The process lies just at the end of your fingertips!
Click away, follow through the steps on your couches, and plan the trip within only a few hours! What is keeping you from now? This article is your green signal to get going! Apply for your E-Visa now.