Saudi Telecom Company (STC) is the pioneer of telecommunications services in the Kingdom of Saudi Arabia, and it is among the biggest operators in the Middle East.
In addition to mobile telecommunication services, the company offers its residential and business customers fixed-line telecommunications, leased circuits, telex and telegraph, Internet access, and website hosting services.
Although its headquarters are in Riyadh, KSA, it has expanded to Bahrain and Kuwait with 2 million mobile users.
You may also like to read more about:
STC Services
The services STC offers can be broadly divided into three categories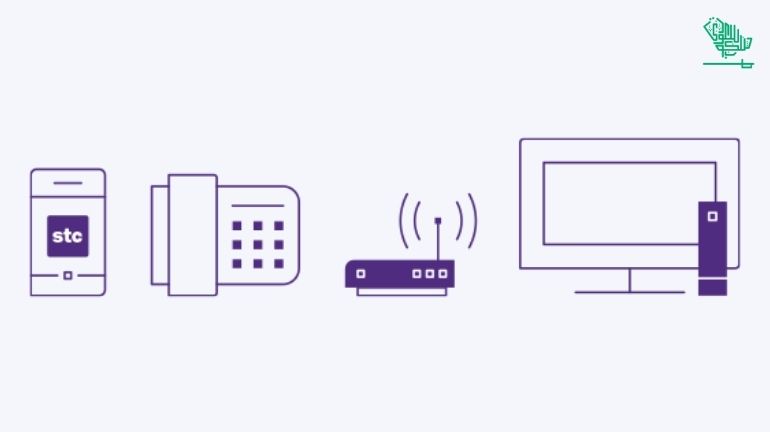 What Has Al Jawal Got to Offer
Al-Jawal is the mobile network also known as Saudi Telecom or Bravo. It provides multiple services and packages to its consumers.
It is considered to have the best network, coverage, and overall mobile internet speed.
The mobile services offered include
Prepaid service (SAWA)
Postpaid service(Mofawtar)
STC international roaming service
Prepaid Services (SAWA)
SAWA prepaid has two types of sims
SAWA 25 :
This prepaid sim card gives you international and local calls and messages in addition to a balance of 25 SR.
The sim card price is 34.5 SR (15% VAT inclusive), with all national calls for 0.55 SR / Minute and international calls starting from 0.55 SR / Minute. The Easy internet (pay as you go) comes to 2SR/MB.
Packages:
The sawa sim offers a plethora of prepaid packages to choose from. For instance, the daily packages start at as low as 11.5 SR, with monthly packages going up to 240 SR, depending upon your requirements.
The packages can be found on the STC website (SAWA packages).
International bundles:
It also offers daily, weekly, and monthly international bundles for countries like Pakistan, India, Yemen, Egypt, the Philippines, Bangladesh, etc., so you can stay easily connected to your loved ones at cheaper rates. 
How do I get this?
New customers can get the sim at the STC sales office, while the regulars can use the mySTC account mySTC app, or send a message with 8000 to 900 to subscribe to these offers. 
Sawa Ziyara :
It is the best-prepaid line from STC. It allows Saudi Arabian visitors (whether they're here on vacation, on a business trip, Umrah, or for Hajj) to be in touch with their family and friends, both local and international.
The sawa ziyara benefits include:
20 SR free credit.
100MB Free.
Free 60 min with other sawa ziyara users.
HOW TO GET THIS?
The Sawa Ziyara sim is available at all STC sales offices and is deactivated automatically after 120 days of the activation date.
Post Paid Services (MOFAWTAR)
Similarly, the postpaid line by STC offers a wide range of packages to suit your needs.
They range from 80.5 SR (mofawtar basic) to 920 SR (mofawtar max). Their premium packages include a free Jawwy app subscription and international roaming SMS, minutes, and data so you can roam hassle-free around the world with your STC.
How to Subscribe?
You can subscribe to these packages in 3 ways.
Send the package code at 900 (the codes are available on the STC website)
Through mySTC website
Through mySTC app
Visit the STC sales office
STC International Roaming Packages
STC provides you with customized international roaming packages by country or global roaming programs from their website.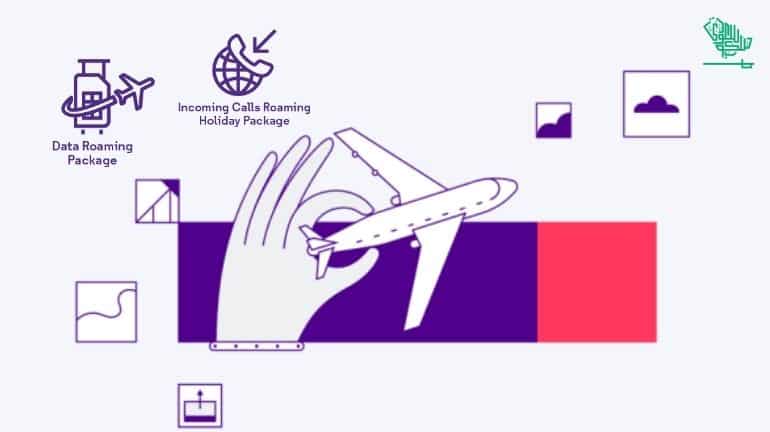 Data SIMS
Just want to use data? STC is here with their quick net data sims. The mofawtar prepaid data packages range from 40.25 SR for 1 GB to 150 GB for 287.5 SR.
It also offers postpaid data sims with unlimited data starting at 400 SR.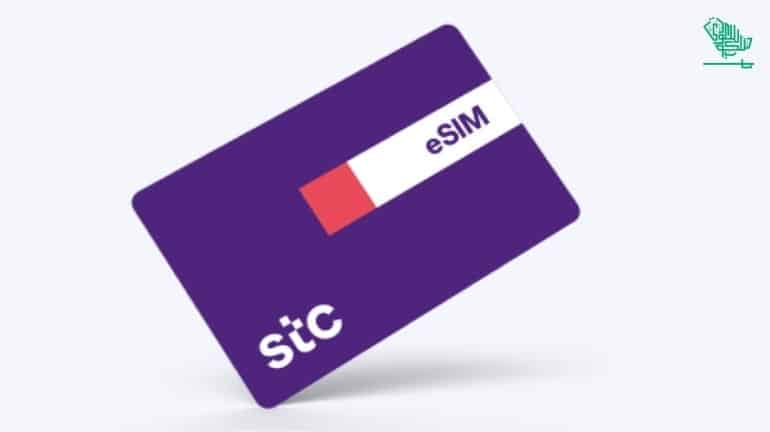 Need a Landline?
Are you setting up a home office or a small business in KSA? Do you need a good landline setup? In addition to mobile services, STC offers the landline service Al-Hatif.
It is a complete landline package that is easy to install and manage and comes with a combination of features and minutes, including fax, local, and international call services.
It is also compatible with their 800 Toll-Free, Universal Access Number 9200, and Hotline services.
The packages include a basic and unlimited package that you can choose from to suit your business needs.
They both come with Unlimited free local calls to landline and mobile numbers and a flat rate of SAR 0.99/minute for all international calls.
The one-time installation fee is 345 SR with no contracts, cancellation fees, or any form of commitment.
All in all, STC has a variety of packages and services for you to choose from, whether you are in KSA for an extended period of time or a short stay; STC has got you covered.
You can head to your nearest STC sales office with your Iqama/Passport and get your STC plan of choice so you can stay in touch with your loved ones while in Saudi Arabia.