Methods
Here's a guide to help you check & find out how many sim cards are registered under your Iqama if you're living in Saudi Arabia.
We've outlined a detailed process in this article so you can check the number of sim cards registered under your Iqama or identity number.
Recommended: SIM cards in Saudi Arabia – Your ultimate guide to mobile phones
You can use three methods to check the number of registered SIM cards on your Iqama.
On the CITC (Communication and Information Technology Commission) website 
Through SMS
By Calling the Customer Helpline Center
Check Registered SIM Cards On Your Iqama Through the CITC Website
CITC offers an online service for citizens living in KSA to check how many sims are registered on their Iqama.
You can check this in two ways.
Providing your registered mobile number or Without providing your registered mobile number
By using an Iqama number, Date of Birth, and registered mobile number.
Read More:
the steps you need to follow on CITC:
Go to the official website of CITC
Select your language
After language selection, select Actor type as INDIVIDUAL
Enter Iqama number and Date Of Birth
Now enter your registered mobile number and image code
Click on 'Search'
Enter OTP received on the registered mobile number you provided
Click 'Submit'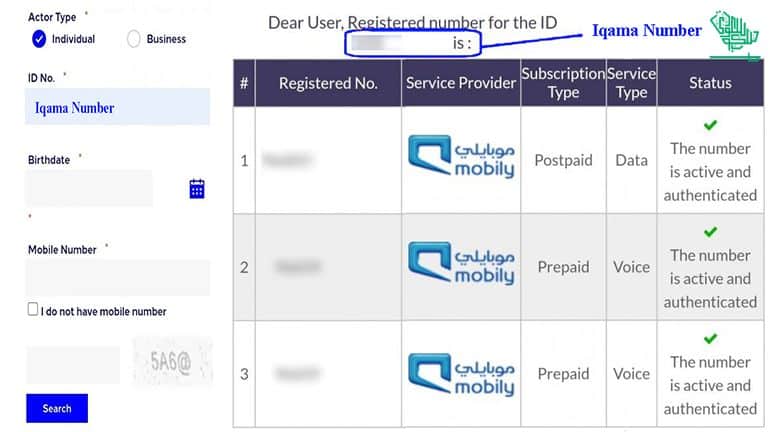 The following window shows you the list of phone numbers/ Data sims linked to your Iqama or Identity card.
Convert Your Date of Birth from Gregorian to Hijri.
Check with Iqama number and Date Of Birth; No Mobile Number Required
This is the method by which you can check your SIM cards without providing your mobile number. 
With this method, you can only see the number of connections associated with your Iqama, not the phone numbers.
The following are the steps:
Open the CITC website
Input Iqama number and date of birth
Select option 'I do not have a mobile number'
Now enter the image code and click on the 'Search' button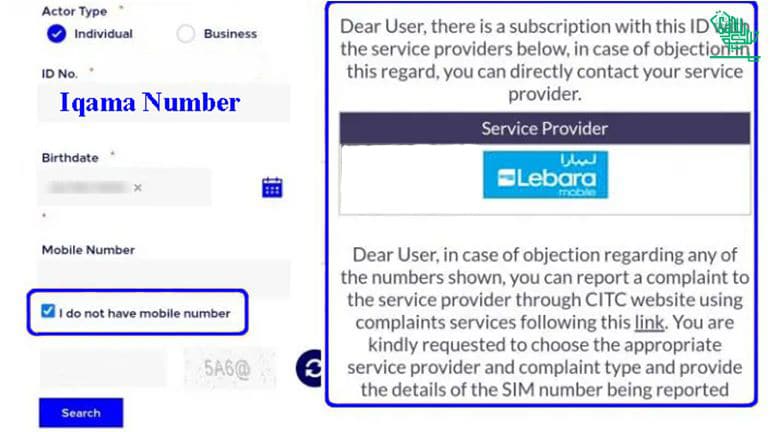 Your mobile connections registered under your Iqama will be displayed.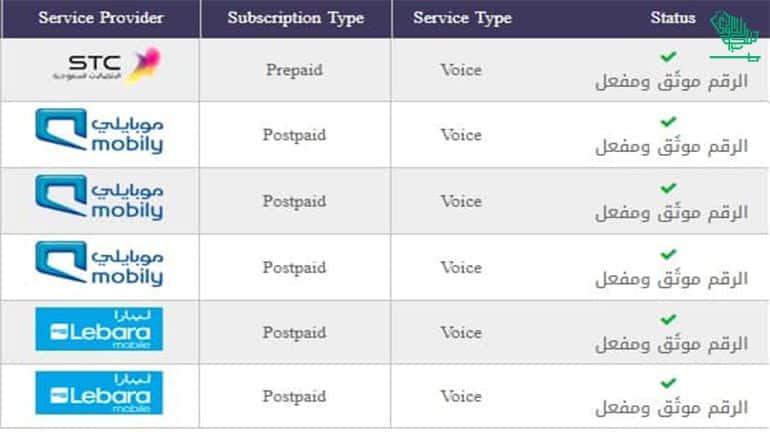 Check the registered SIM on your Iqama Via SMS
In this method, you can Check Registered SIM cards On Your Iqama Through Your SIM card by sending a message to your service connection.
The following number corresponds to the service connection you have.
Send a message to the next number according to your service connection to find out how many registered SIMs you have on your iqama/ID number.
Recommended: Changing the Mobily Sim Language from Arabic to English and Vice Versa
STC and SAWA users, Send an SMS containing the code 9988 to 900.
Zain customers, send an empty SMS to 700123.
Mobily users send a blank message to 616166.
Virgin Mobile customers, send a blank message to 309985.
Lebara will have to send an SMS to 1755 with the word 'ID.'
After you have sent one of the above messages per your service connection, you will receive a message confirming the number of SIM cards you have.
Check the registered SIM on your Iqama via Customer Care Helpline
Every cellular network provides a customer care helpline to serve their customers better. Contact them to find out the details of your SIM card.
Read More:
Moreover, sims registered in your name or iqama number can also be blocked or canceled.
Zain Customer Care: 959
Mobily Helpline: 1100.
STC Customer Care: 900 
Friendi Users Helpline: 166000
Virgin Mobile: 1789
Lebara Helpline: 1755